With so much choice in London, finding the right place to eat is no easy feat. Luckily we've found a solution to this problem all dedicated London foodies will be faced with: the new East End Food Tour from Eating London.
Some of our team tried out Eating London's 3.5 hour foodie walking tour during which they visited an abundance of eateries in the trendy East End and enjoyed 8 separate tastings. The tour is great for tourists and locals alike who want to escape the typical tourist traps and get to know the real taste of London.
Our expert guide was well-versed in the full history of the area and shared with us her knowledge including information about the different waves of immigrants and how they influenced the neighbourhood both culturally and through food. We were also taken to explore the amazing street-art scene in London.
Meeting in Old Spitalfields Market – a market that has been trading for over 350 years – you begin your day of food and history in East London. The 8 stops take you in and around Shoreditch, Brick Lane and Old Spitalfields Market. The restaurants and cafes we visited included
1. St John Bread & Wine boasts contemporary British food and a menu that constantly changes. Here we were served the most delicious bacon sandwich.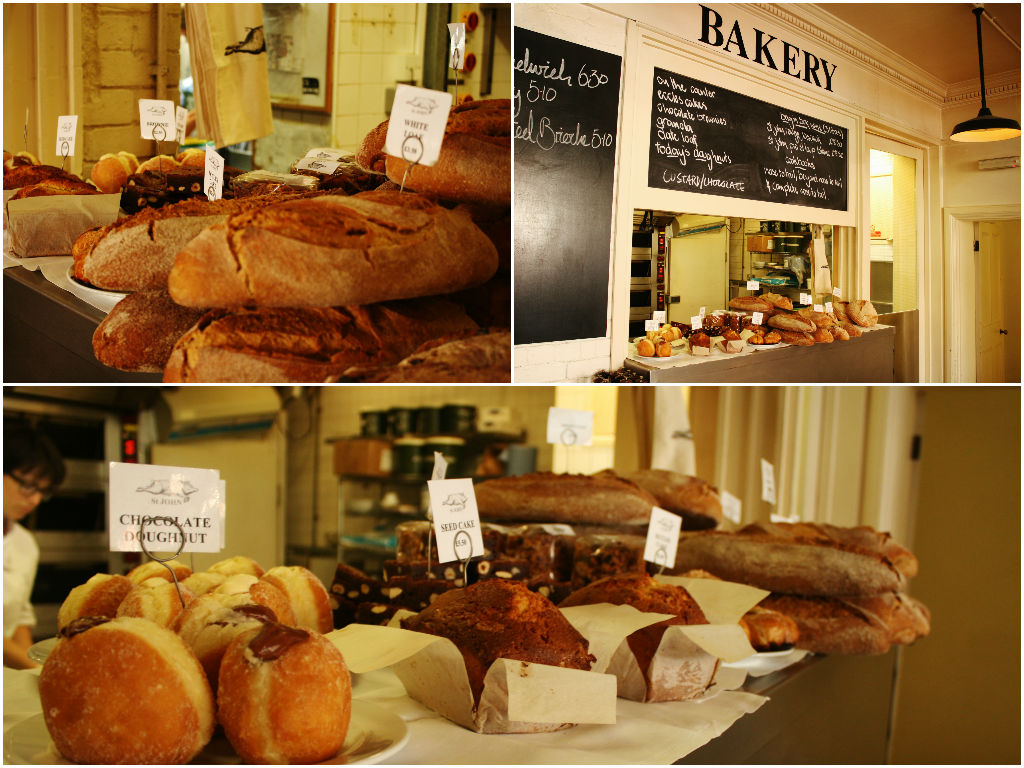 2. The English Restaurant for a traditional bread and butter pudding. This family-run restaurant looks like it has fallen straight out of one of Dickens' novels. All of its British classics are created using locally-sourced, fresh ingredients.
3. Androuet was where we tasted 3 different types of cheese: brie, stilton and cheddar. Cheese-lovers will enjoy the amazing smells wafting from the range of English and European cheese.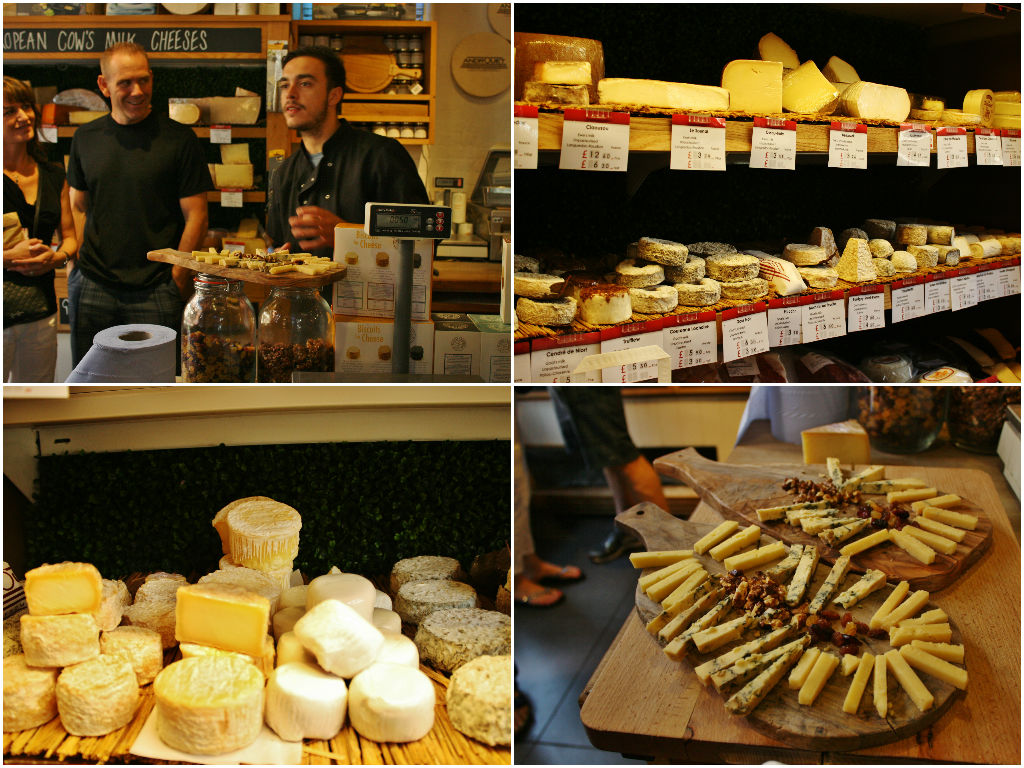 4. Poppies was where we had the compulsory element of any London food tour: fish and chips. The restaurant is decorated in an authentic 1940s style and the atmosphere was fantastic.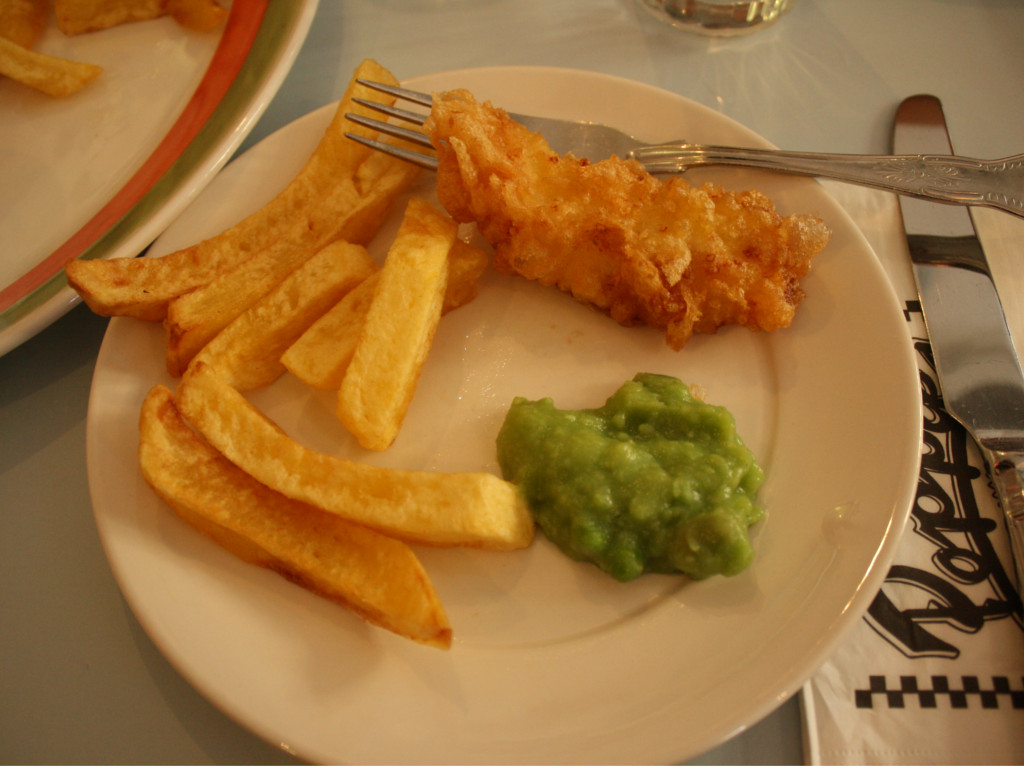 5. Pride of Spitalfields was where we tasted ale and cider. This typical British pub was found down a cobbled lane just off Brick Lane. We loved the homely, cosy feel of the pub – it was like being in your own living room.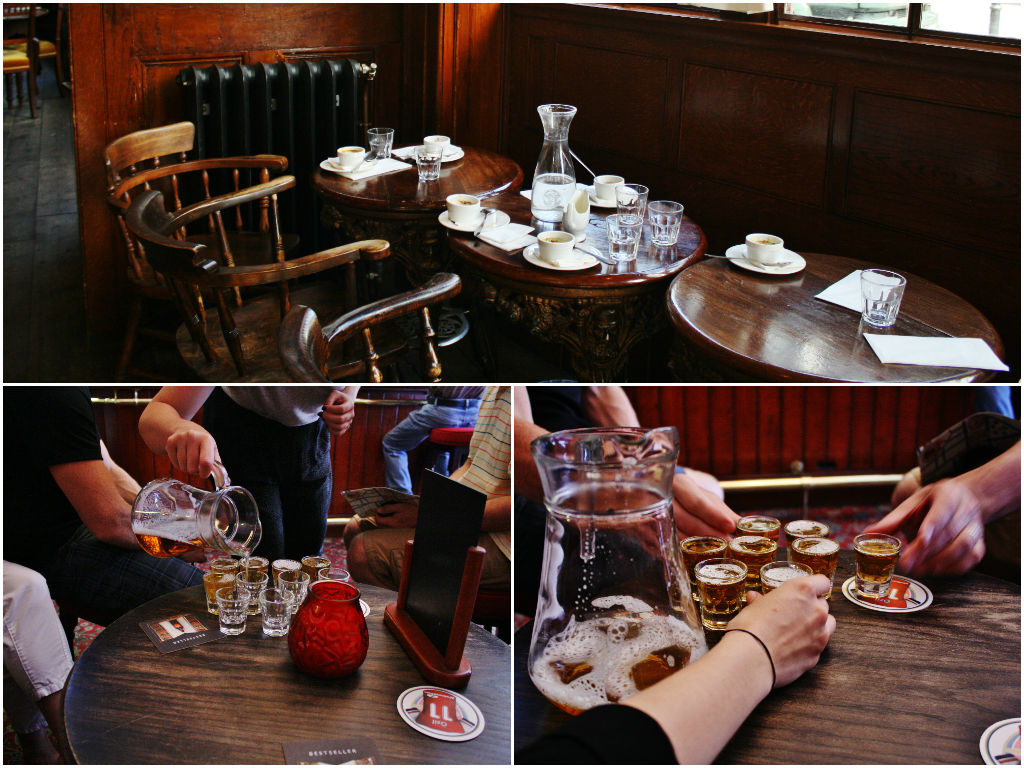 6. Aladin is a curry house known as one of the world's best! Here you'll get to sample 3 different types of curry.
7. Beigel Bake is London's oldest bagel shop which serves delicious sweet and savoury foods.
8. Pizza East was where we had a salted caramel chocolate tart – a contender for our second favourite.
With so many stops along the way, Eating London's tour is perfect for tourists and locals to discover the wide and varied tastes of London as well as the rich history of the area. Experience the places that Londoners visit when they're in need of a good meal and by the end of the tour you'll feel like a real local.
Find out more about Eating London's East End Food Tour here.