Portugal is often overshadowed by its Iberian neighbour, Spain, when it comes to renowned cuisine. We are all familiar with paella and chorizo, but there are some must-munch morsels on offer across the border that simply cannot be overlooked if you find yourself there. What's more, Portugal just so happens to be home to some top tipples, which only help to enhance the culinary experience! For a taste of the Douro, here are my top 5 food and wine pairings you definitely need to try.
Douro Almonds and White Port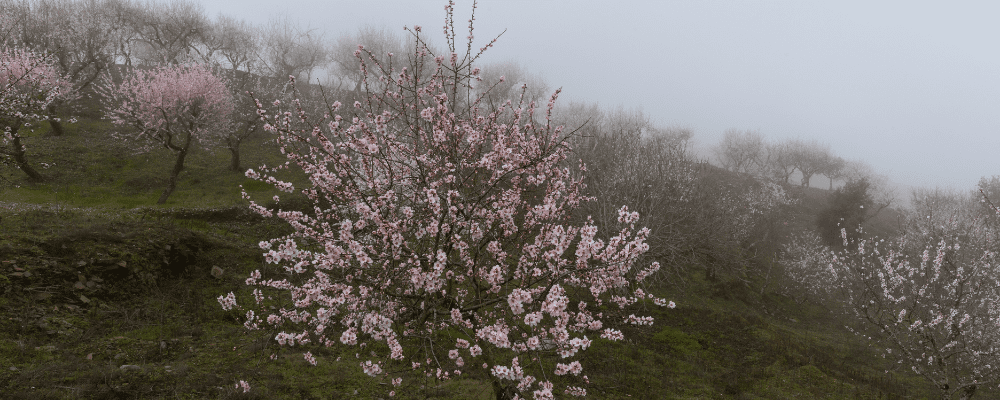 Okay, so almonds aren't really a "dish" as such, but these are no ordinary nuts. The banks of the river Douro are not just terraced with vineyards, but – you guessed it – orchards upon orchards of almonds too. These almonds have a delicious smoky sweet flavour; as soon as you've tried a handful, you'll understand why the locals are nuts about these nuts! I challenge you to find a better way of starting a warm sunny evening than grazing on a bowl of these salted gems with a glass of something cold and delicious.
And what might that cold and delicious beverage be, you ask? There is no drink more synonymous with Porto than Port, but it is the lesser-known version made from white grapes that makes the perfect almond accompaniment. Taken straight from the fridge, the honeyed nuttiness of White Port, along with crisp citrus and stone fruit flavours, beautifully compliments the salty almonds – aperitivo perfection!
Polvo à Lagareiro and Vinho Verde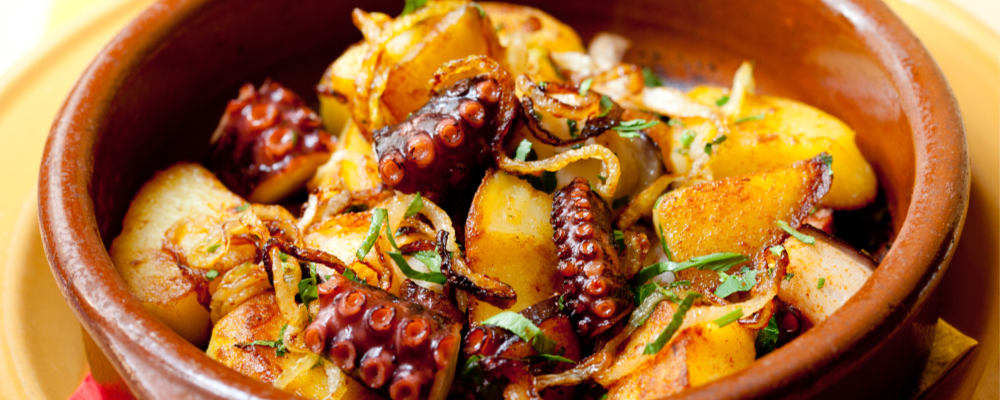 Octopus, or "Polvo" in Portuguese, is incredibly popular throughout the country. While delicious simply grilled and dressed with lemon and olive oil, Polvo à Lagareiro is a dish local to the south Douro that, in its charming simplicity, elevates the octopus to the next level.
The boiled and then roasted octopus is served with potatoes – its bedfellows whilst it was in the oven – and everything is then dressed in a herbed olive oil. When done right, this is a world-class seafood dish and a true taste of Portugal.

I recommend venturing (just) beyond the Douro Valley for a cracking wine pairing. Vinho Verde, which literally translates as "green wine", is essentially a young white wine from the Minho region, typically released up to 6 months after harvest.
These wines are light and fresh, with their natural acidity being the perfect foil for the octopus' slight char and herbed oil dressing.  A slight effervescence – the result of a little malolactic fermentation in the bottle – further enhances the experience.
Vinho Verde can be made from a combination of over 20 different grape varieties, but try to seek out those made from the Alvarinho grape to get the most out of this wonderful pairing.
Bacalhau à Bras and Young Reds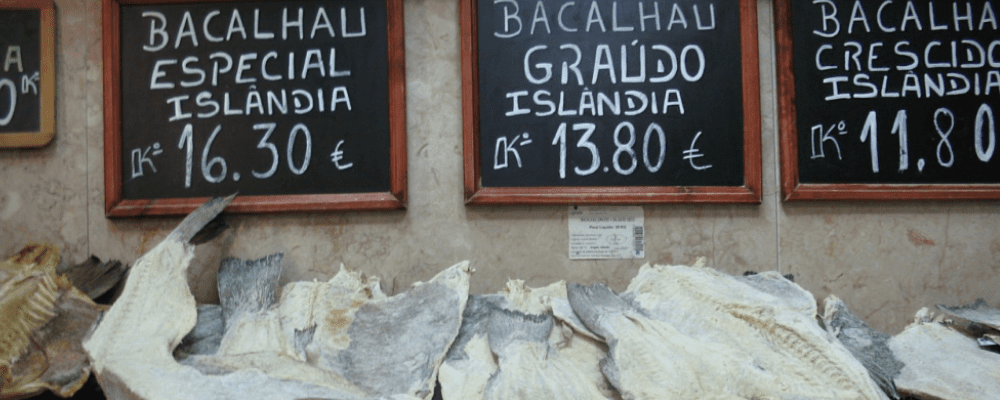 Alongside Port and Ronaldo, there are few things more synonymous with Portugal than Bacalhau, or saltcod to you and me. Bacalhau is a key ingredient in many traditional Portuguese dishes; indeed, they say there are over 365 different ways of cooking with saltcod, one for every day of the year!
Bacalhau à Bras is probably the most famous and often labelled the national dish of Portugal. Similar to kedgeree, the fish is shredded and then sautéed alongside onions, potatoes and egg – comfort food at its best!
Although you could pair this dish with one of the oaked whites from the Douro region, say a blend including the native Rabigato grape, the Bacalhau has enough strength to shine alongside a red wine.
The younger reds work best, with their red fruit aromas and minimal oak ageing bringing out the richness of the dish without destroying its silky texture by way of too much spice and tannic weight.
Scheduled Group Wine Tour September 2019: 2 Day Douro…
View price details
tour
Douro Valley
Portugal
Private full day Wine and Food Tour…
Find out more
Chanfana and Touriga Nacional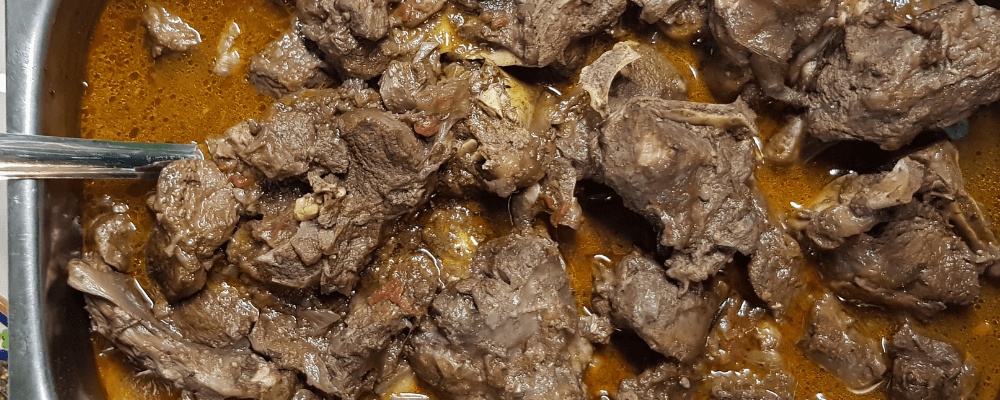 Although the home of some renowned seafood, the Portuguese do love their meat, and it is this that stars in our next local dish. Chanfana is a comforting stew of roast goat, with plenty of red wine and the odd spice or two.
Traditionally cooked in black clay pots, this slowly roasted stew is the ultimate winter warmer. Expect succulent sweet meat falling off the bone and a subtly spiced gravy.
Such a hearty dish calls for a robust, full-bodied red wine. Luckily, the Douro has wines aplenty to fit the bill! Touriga Nacional is one of the most widely planted grapes in the region, used in the production of both Port and dry red wine. Most Portuguese reds are blends, but those with a large proportion of Touriga Nacional will be the perfect accompaniment for Chanfana.
Think complex spice and dried herb aromas, and intense dark fruit and plum flavours. A bit of age and time in oak will also help the story along, so look out for Garrafeira or Reserve on the bottle label.
Pastel de Nata and Tawny Port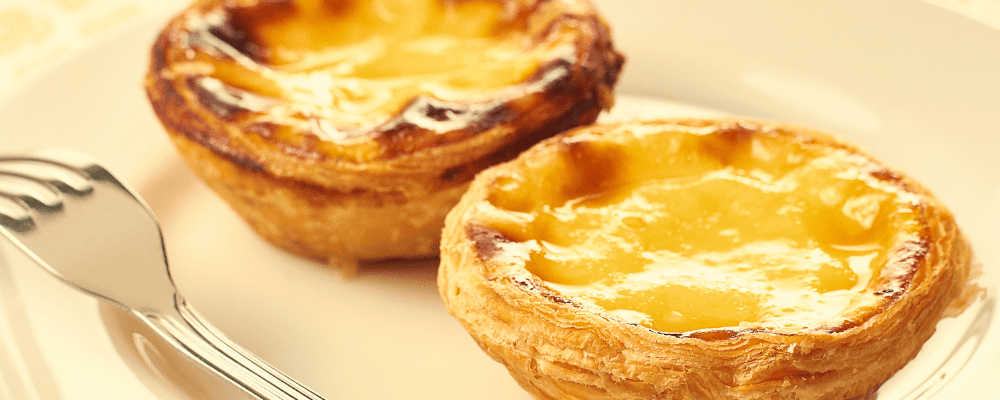 For those with a sweet tooth, I haven't forgotten about you – and neither have the Portuguese, it seems! The standout sweet treat of the country has to be the wonderful Pastel de Nata.
Originally created by Catholic monks in Lisbon, these little egg custard tarts are heavenly! A buttery pastry case holds silken set custard and the whole lot is topped off with a light dusting of cinnamon. Whether as a naughty breakfast indulgence, at the end of a meal, or eaten just because, a Pastel de Nata will not fail to bring your mouth joy!
This makes a wine pairing all the more challenging. Step up, Tawny Port. The most mature style of Port, it is aged in wood which gives the wine nutty, dried fruit characteristics. It is this nuttiness that brings out the brown-butter flavours of the pastry, and the warm caramel spice compliments the vanilla and cinnamon nuances of the custard. This is a food and wine match that truly resonates as distinctly Portuguese.
---
Has this whet your appetite for Portuguese food and wine? Why not try some… in Portugal!? Here are our lists of top wine tours, wineries and hotels.