English cuisine is a bit of an enigma – what actually IS it?! Across the Channel, Continental Europeans have such a distinct food culture unique to their nation, but it is England's embrace of other cultures that has created a cuisine that's defining feature is its cosmopolitanism.
Thanks to this, people of all tastes should find something to make their mouth water eating like a local in England. What's more, you shouldn't be too far away from some fantastic local bevvies too!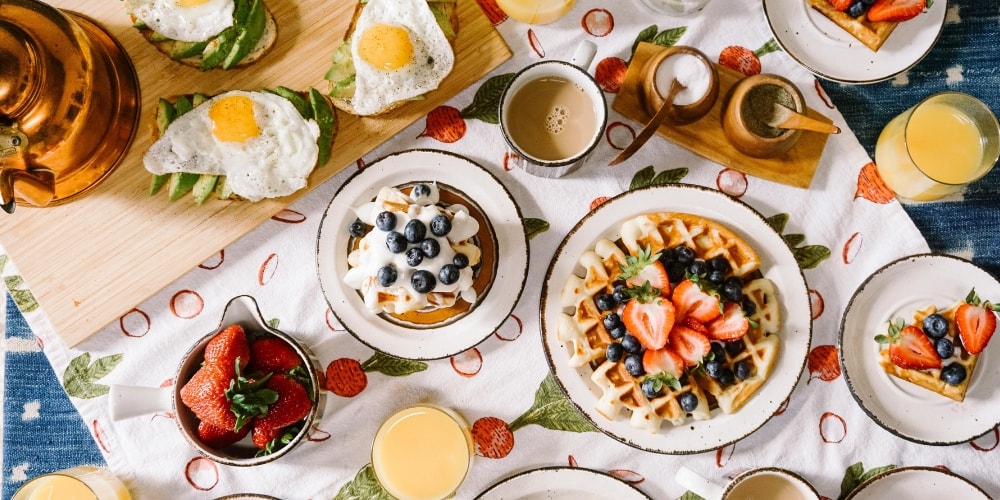 There's a real buzz about the English wine scene at the moment, and for good reason. Although not traditionally a first-rate wine region, the last decade has seen a growth in both vine planting and winemaking professionalism, which has enabled England produce award-winners that challenge the biggest and best names in the business.
To give you a tour for your taste buds around this Green and Pleasant Land, here are my top English food and wine pairings – covering the classic and the modern – that everyone should try.
Full English Breakfast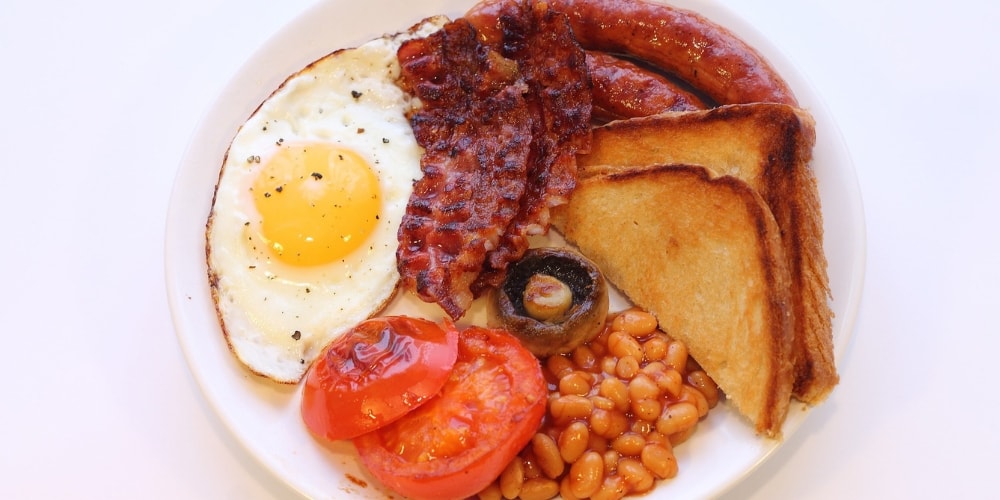 There's only one proper way to start a day in Blighty and that is with a Full English Breakfast. This long-cherished combination of bacon, sausages, eggs, mushrooms, black pudding, tomatoes and perhaps a few beans is a big breakfast delivering big flavour!
Drink with it: with Blanc de Blancs NV sparkling from England
Drinking at breakfast, I hear you say – well, with boozy brunches all the rage nowadays why should we hold back here? The answer is, you shouldn't! With all of that fat and flavour on the tongue, you'll be yearning for something crisp and cleansing to cut through it all. A sparkling wine is perfect here, with vivacious bubbles and high acidity the perfect foil to the dish's richness. It just so happens that England makes some rather brilliant wines that fit the bill. Go for a Blanc de Blancs here (made from Chardonnay, like in Champagne), as with so much going on the plate, the subtlety and lightness works better than the richer blends.
Fish and Chips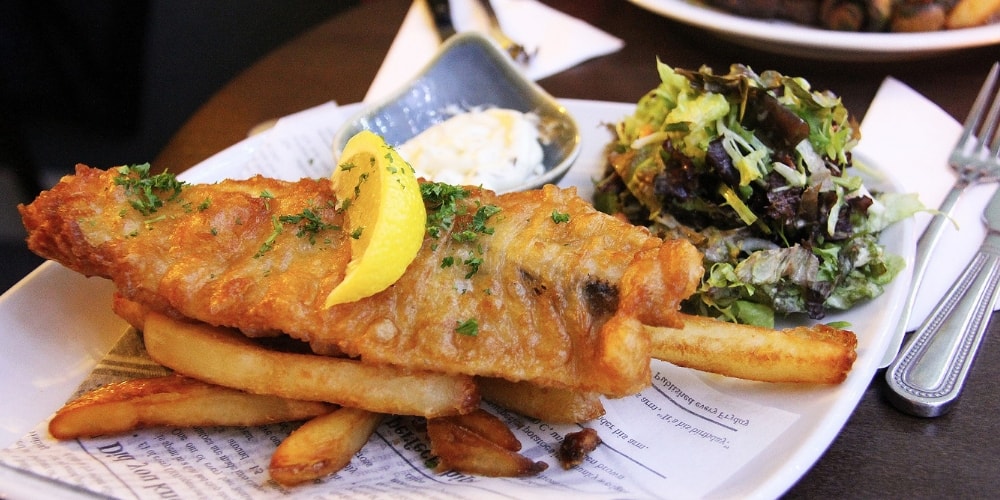 England is blessed with plenty of coastline, and astounding seafood is found all along its shores. Often considered THE signature dish of England, Fish and Chips has become something of an institution. Typically a fillet of cod or haddock, the fish is wrapped up in a crispy beer batter and served alongside thick-cut chips – I'll leave the addition of salt and vinegar up to you! If you've never tried this culinary classic, get yourself down to any seaside town and straight into the nearest Chippy!
Drink with it: English Sparkling, Brut NV
But what should one drink with this iconic meal? England's flagship wine, of course! English sparkling wine has gone toe-to-toe with champagne over the last few years and it's no longer surprising to hear it beating its famous French counterpart in blind tastings. The distinctive acidity and natural effervescence are perfect to cut through the fat from the deep-frying, and the toasty notes from lees ageing compliment the yeasty batter wonderfully. So, crack open a bottle of delightful English fizz and salute the simple brilliance of this dish!
Roast Beef with Pinot Noir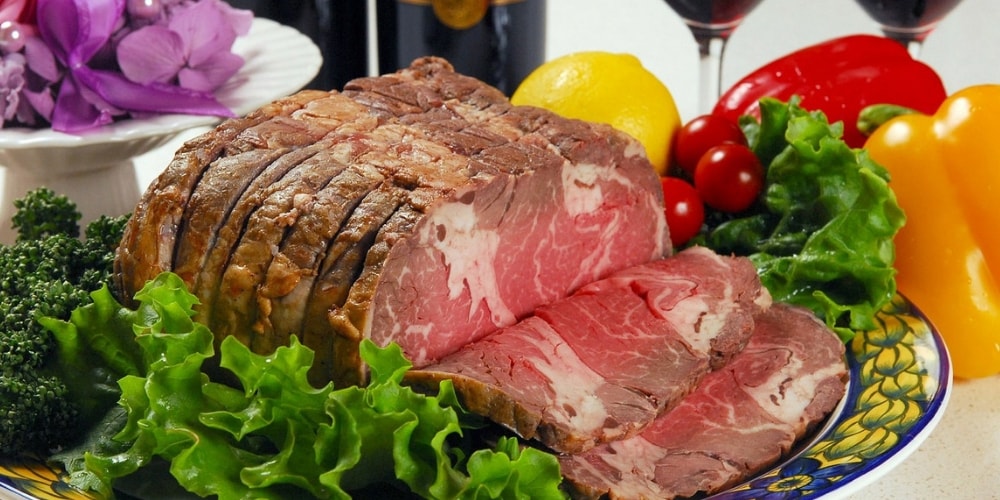 The French would have you believe that "Rostbif" is all the English eat! Whilst not entirely true, it certainly is beloved here – so much so that the great novelist and dramatist, Henry Fielding, wrote a song about it.
Blushing pink roasted meat is rooted in English tradition with the addition of fluffy Yorkshire Puddings – a batter that's been baked into a sort of edible cup to make the ultimate gravy catcher. No roast would be complete without crispy roast potatoes, piled high, and any number of different vegetables served up as well.
Drink with it: Still English, Pinot Noir
A silky red wine is perfect here and although England doesn't produce too much in the way of red, there are some producers beginning to create some really great, still Pinot Noir. A widely planted grape for sparkling wine production, the year-on-year improvement in quality has enabled stand-alone still wines to be made from this most temperamental of varieties.
English Pinot Noir is smooth and sophisticated, with soft spice aromas and red fruit flavours. Those that have spent a little more time in oak are better, as the juicy meat and its luscious gravy mean the wine needs some tannic structure so as not to be lost.
Chicken Tikka Masala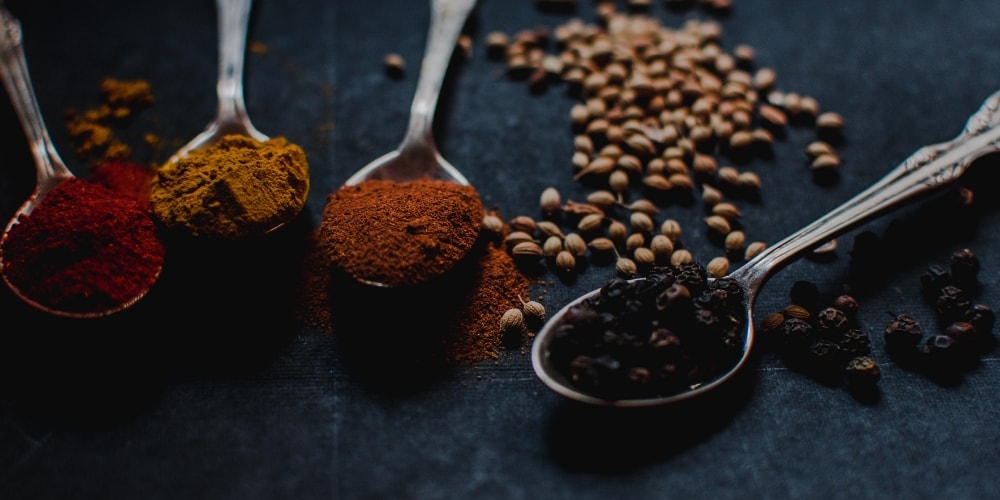 Now, there are multiple claims as to the origin of our next dish on the list. Regardless of whether or not it is truly English – or at least British – Chicken Tikka Masala is so popular in England that is now considered a classic.
The chicken in this curry gets the authentic treatment, with a spiced yoghurt marinade before it is cooked in a traditional tandoor oven. The approachable Masala sauce it is served in is a silky mix of tomato, coconut and earthy soft spices.
Drink with it: with English Sparkling Rosé NV
Curries are, however, notoriously difficult to pair wines with, so our job is here isn't easy. As a general rule of thumb, the complexity and spice of curry mean simpler, chilled wines work best. And given this curry's tomato base, fruit-forward wines are most complimentary. You can find all of this in a rosé. Oh, and English sparkling rosé just so happens to be some of the best in the world! You'll find strawberry and raspberry juiciness and a light mousse that marries wonderfully with the Masala. Go pink, grab a bottle; you shall not be disappointed!
Afternoon Tea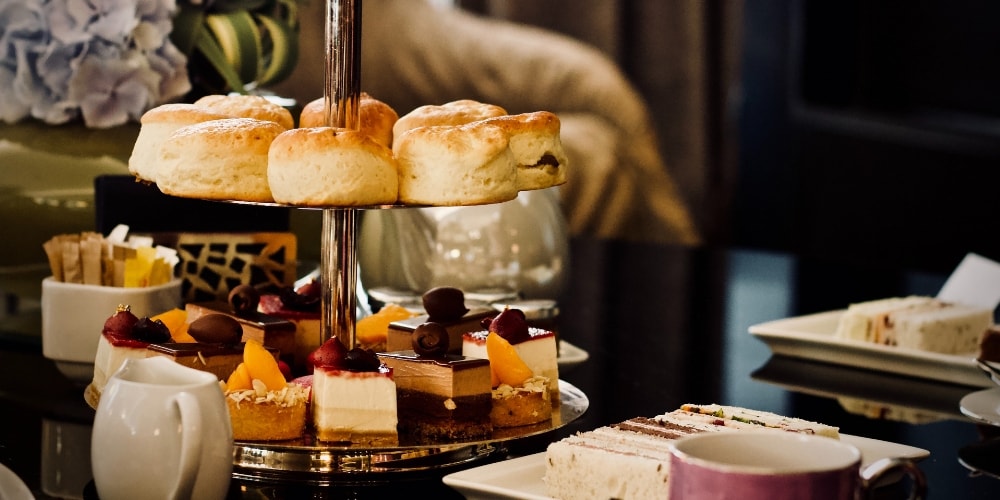 If you're looking for a little refinement in your life, England's Afternoon Tea may provide the gentility you were looking for. Brought into the world by a friend of Queen Victoria's, Afternoon Tea in England consists of a positively regal collection of elegant sandwiches, scones and cakes.
Drink with it: Bacchus
Although a cup of fine English tea is wonderful to sip on as you graze through the tiers of sophisticated delights, some of England's wines go perfectly too. You could go for another outstanding English sparkler, but a nice refreshing glass of Bacchus would be even better. A true flavour of the hedgerows, this wine has notes of nettles and elderflower – a quintessentially English wine for a quintessentially English experience!
Vegan Burger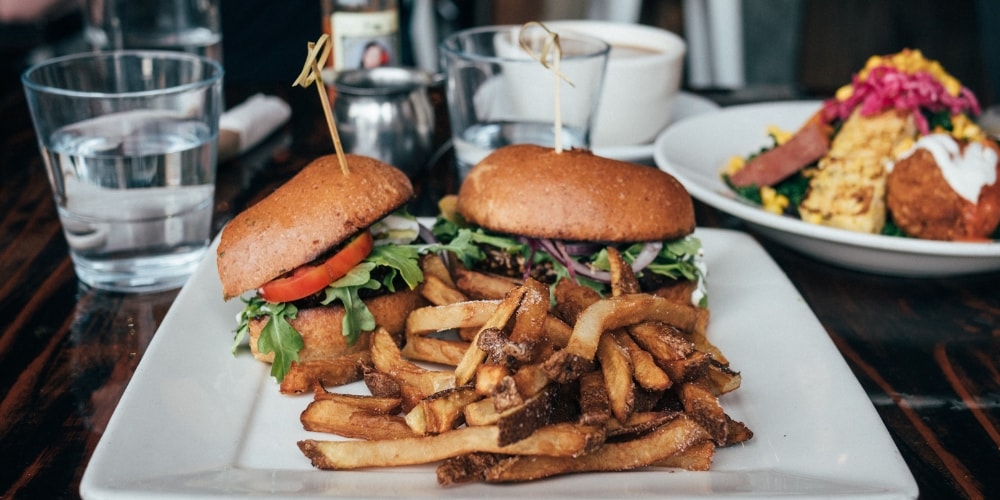 The next pairing demonstrates the dynamism of culinary England and its openness to embracing the modern. There has been a marked rise in veganism across the world, and nowhere more so than on England's shores. Whether it be for ethical, health or environmental reasons, more and more people are turning to a plant-based diet.
Thankfully, a lack of meat does not mean a lack of foodie satisfaction. The vegan burger is fast-becoming a signature in trendy up-and-coming parts of London. These patties are packed full of pulses and vegetables, often with a little pinch of spice – burgers that are gratifyingly naughty but guilt-free.
Drink with it: Unoaked Chardonnay
A cool meal needs an equally cool, modern wine. Gone are the days of oak-laden whites; step up, English unoaked Chardonnay. Chardonnay is one of England's star grapes. A key component in many of England's top sparkling wines, it is also being made into some fantastic still ones. These typically have bright acidity and fresh clarity – delicious as an aperitif but perfect for refreshing your mouth as you munch through your meat-free delight.
Sticky Toffee Pudding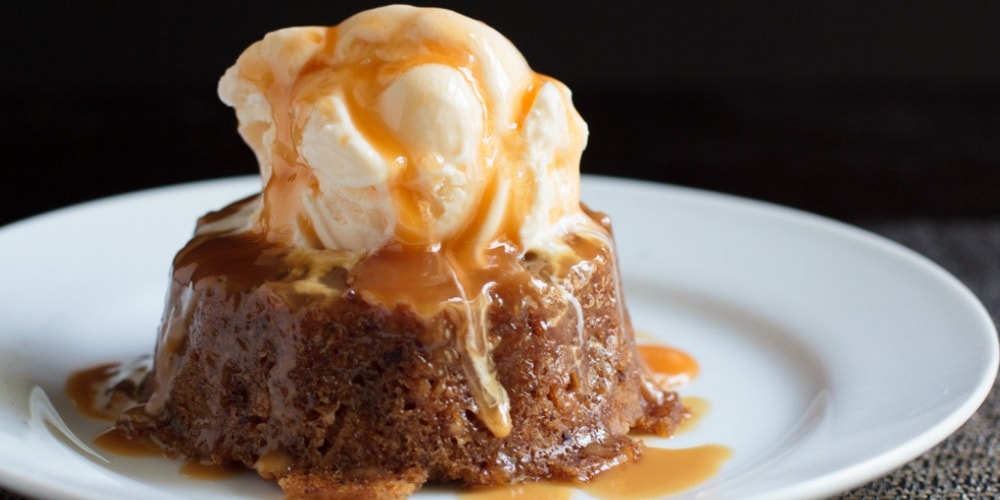 Photo Credit: awayfromthebox .com
Finally, it's time for something a little less savoury…The English have a sweet tooth, so a proper English pudding has to make this list. Whilst there are so many greats to choose from, the cold and wet evenings that are all too frequent in England require something truly comforting.
Atop this category is the legendary Sticky Toffee Pudding. It consists of a moist, rich sponge cake made with dates, covered (…and covered some more…) in a glossy toffee sauce – drool-worthy stuff!
Drink with it: Late Harvest Wine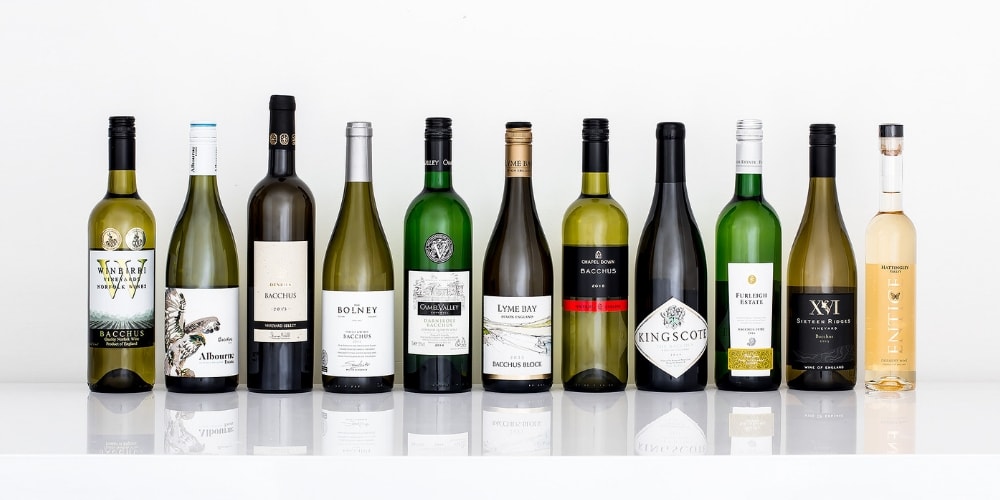 Photo Credit: thedrinksbusiness .com
A sweet wine is definitely needed here to stand up to the sweetness of the Pudding. Although considerably rarer than dry wines, England do produce some good sweet, or 'late harvest', wines. Think notes of honey, peach and soothing caramel. Great examples also have a slight marmalade bitterness – I know Paddington Bear was from Peru but fewer things are more English than marmalade! And, thanks to England's relatively cool climate, these wines still hold a decent level of acidity so avoid being sickly sweet.
If sweet wines aren't really your thing, another good pairing would be an English sparkling Demi-Sec. Sweeter in style than your standard fizz, it can cope with the Sticky Toffee but has all of those refreshing bubbles to boot!
Want to discover more about England and English cuisine? Click here for our wine and food tours! Click here to find out what is English sparkling wine! Or maybe you are more of a whisky person, then you better read this article to see if English whisky is a thing!
---