Chile is such a long country that is has managed to pack in at least seven different major climate types. Thankfully, it's also been generous enough to pack in a hell of a lot of flavour too! Chilean cuisine has some truly unique flavours and cooking methods, but also embraces the influence of other nations to deliver an eclectic style of food that makes the most of some stunning ingredients. If you want to really understand what Chilean food is all about, here are our top Chilean food and drink pairings for a fabulous South American feast!
Humitas and Pinot Noir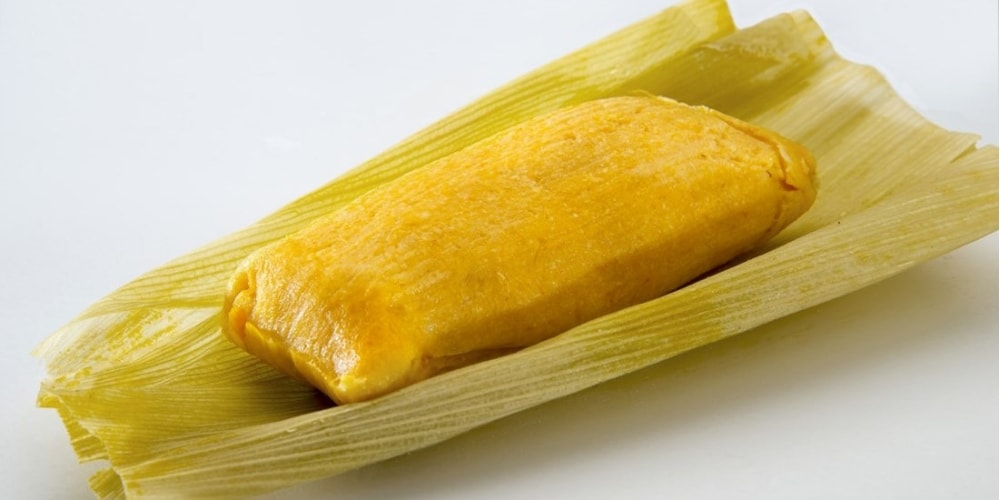 Photo credit: casagourmet.pe
We start with a true national favourite that can trace its roots back to the Amerindians native to the country. Humitas certainly is one of Chile's oldest dishes and a great place to start your culinary journey.
Corn – a common ingredient in Chilean cooking – is mixed into a fragrant paste with onions and basil, and then the whole thing is wrapped up in the husks of the corn and boiled in water. The beauty of this little dish is that it can be served savoury, perhaps with fresh tomatoes, or sweet with a little sugar – it has you covered, whatever your craving!
This rustic dish has a subtle elegance and so deserves a wine that will not overbear it. Juicy, fresh Pinots from Casablanca or San Antonio are great here, being light in body but complex enough to handle the fragrance of the basil in the dish.
Cazuela and Carménère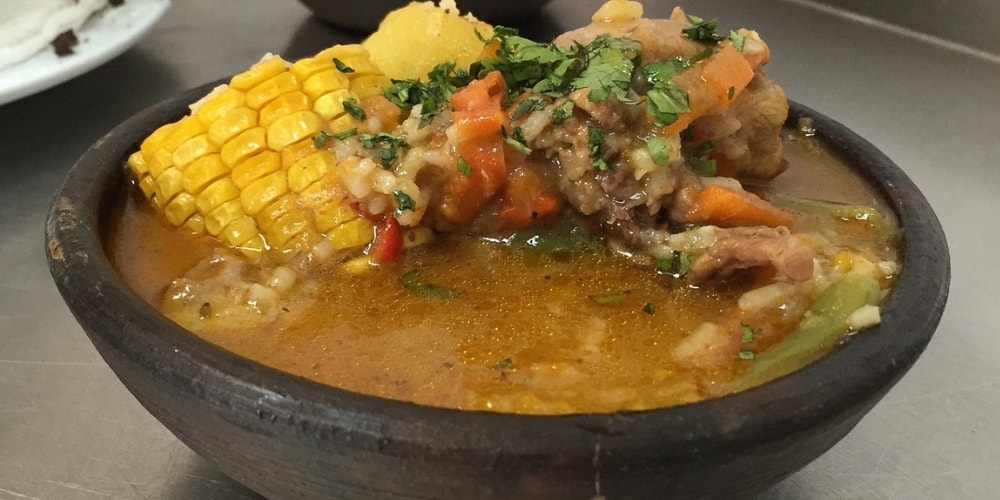 Photo credit: conchaytoro.com
Keeping with the theme of local favourites and simple creation, the next dish everyone must try is Cazuela. Found in homes throughout the country, this nourishing yet inexpensive comforting stew may be simple but certainly has plenty of bang for its buck!
There are many variations, but all centre on chunks of meat – preferably on the bone – simmered gently in a broth that's been laced with garlic, onion, herbs and paprika. Potatoes, whatever veg is in season and maybe a few corn noodles are added for good measure later in the cooking. This is not a dish commanding a place on the country's top restaurant menus, but rather a darling of Chile that's perfect for the colder months.

The epitome of Chilean cuisine requires a wine pairing that epitomises the country's industry, so it has to be Carménère. This variety originates from Bordeaux but Chile has made it its own. The smooth fruitiness of the wine won't detract from the raw simplicity of the dish. It is just the sort of wine you want to be grabbing, just like Cazuela is what you want sitting in front of you, on a cold winter evening! Ultimate Chilean comfort food with a comforting wine too.
Empanadas and Pisco Sour
Found throughout South America, and often more associated with neighbouring Argentina, Empanadas have a big role to play in Chilean culture – so great, in fact, that Empanadas are one of the main foods served over September's Fiestas Patrias (Chile's national holiday).
The classic Chilean filling for these little oven-baked pastries is known as Pino – a moreish combination of minced beef, onions, raisins, black olives and egg. It may sound a little weird, but believe me when I say they are truly delicious! Also, Chilean Empanadas trump Argentinian ones just on size…they're huge!
Such a key symbol of South American cuisine deserves a suitably unique drink to go with it. Look no further than the stunning Pisco Sour cocktail. Made by distilling fermented grape juice, Pisco is a truly South American spirit, and the Pisco Sour provides the acidity needed to cut through the richness of a Pino-filled Empanada.
Those of you who aren't the biggest fans of cocktails could happily reach for one of Chile's earthy Cabernet Sauvignons safe in the knowledge that the rich fruit and spice would be a wonderful accompaniment to any Empanada.
Sopaipilla and Syrah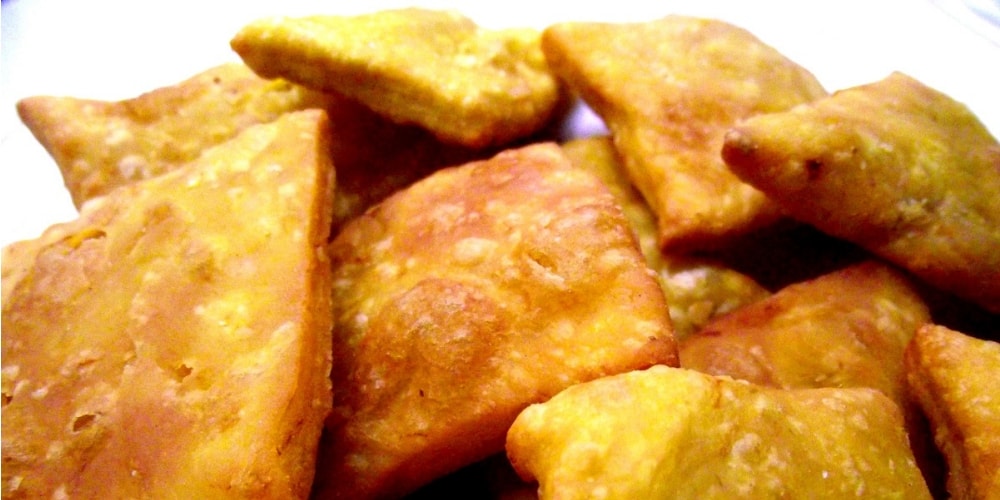 Photo credit: elfogoncito.net
Sopaipillas are another versatile little snack in Chile's arsenal, which can be enjoyed both sweet and savoury. A popular street food, you can find these little circles of joy at good street vendors served up with pebre, Chile's take on hot sauce.
Essentially a fried pumpkin bread, Sopaipillas are a hearty mix of pumpkin, flour and butter or lard shaped into little sun-like scones. Once you've had one, you'll struggle to keep yourself from stopping at every street vendor you see!
Pumpkin loves spice, and spice loves pumpkin. So, why not go for a glass of Chilean Syrah? …And I'm not just suggesting this wine because of convenient alliteration!… It'll deliver herbaceous notes and soft spice that marries wonderfully with the natural sweetness of the Sopaipilla. If you're enjoying yours with pebre, the Syrah will also be robust enough not to get lost in the fragrant heat.
Curanto and Chardonnay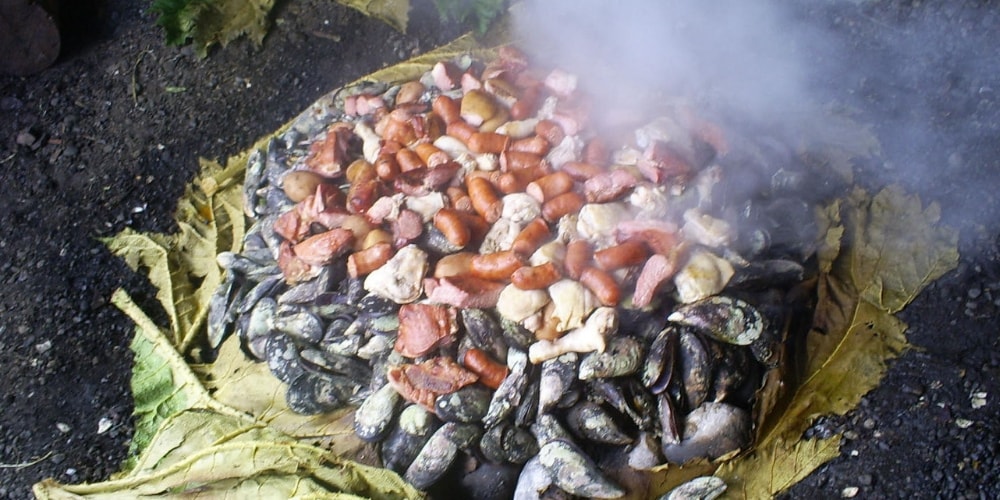 This next dish hails from Chiloé, an archipelago just south of the port city of Puerto Montt, and is as true a depiction of traditional Chilean cuisine as any. The fact that evidence of this dish being cooked over 6,000 years ago has been discovered is testament to that – yes, that is a long time before Jesus!
What makes Curanto so magical is not necessarily its flavour, although wonderful, but its preparation. An eclectic mix of seafood, predominantly shellfish, is cooked not in a pan or over a fire but baked in a deep hole dug in the ground, using hot stones as the heat source and covered over with leaves of the native Nalca plant.
It would be hard not to enjoy any wine with such a treat, but Chilean Chardonnay is definitely top of the list. The steely quality of unoaked versions is evocative of the stones used to cook the Curanto and the refreshing acidity works so well with the shellfish. If you're more of a red wine fan, grab a bottle of Pinot Noir from central Chile's Casablanca Valley and enjoy chilled.
Ceviche and Sauvignon Blanc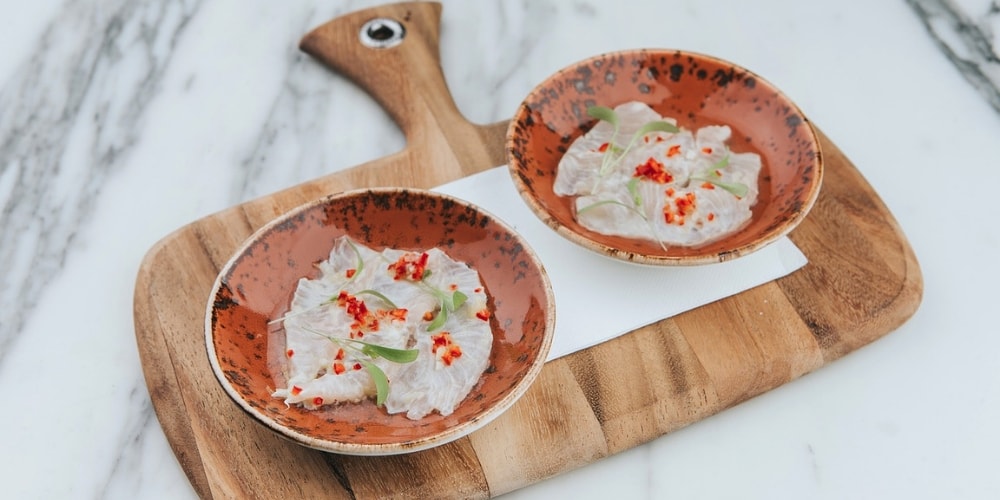 You will find variations across Latin America, but Ceviche is a king of a dish in Chile and Peru in particular. This ever-popular dish is as fresh as they come, being fish that has essentially been cooked in citrus juice.
A typical plate of Ceviche in Chile will consist of reineta or Chilean sea bass marinated in lemon juice, and the delicate fish accompanied by onions, garlic, coriander, cumin and olive oil. Ceviche is a superb way to start a summer's evening meal by the coast, alongside a big glass of something equally refreshing.
Chile also has a wine seemingly crafted for seafood dishes such as Ceviche. The country's winemakers produce some splendid examples of Sauvignon Blanc, with Chile's long coastline translating into a mineral saltiness in the wines that are perfect with fish.
Completo and Merlot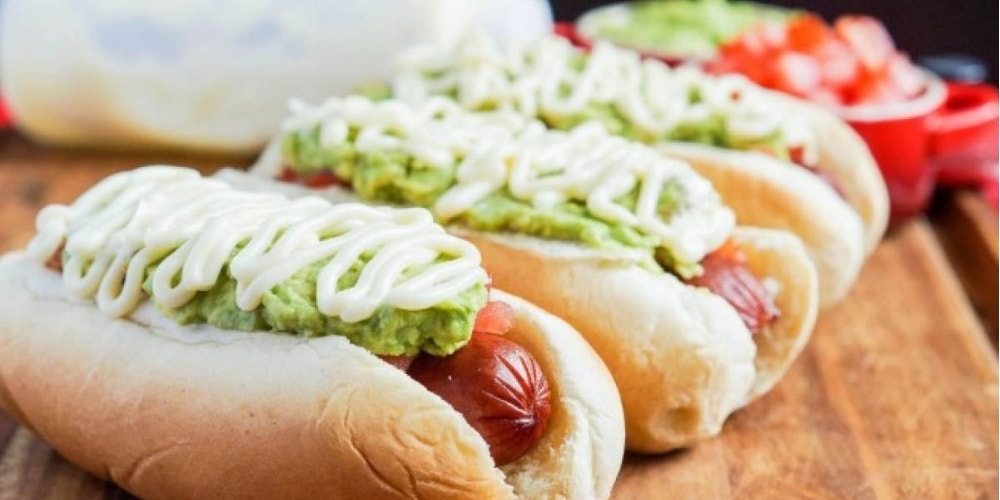 Photo credit: nuevamujer.com
This final dish epitomises the relaxed playfulness of Chile and its embracement of other cultures. Essentially a South American take on the All American hot dog, a Completo is the classic hot dog sausage served up with all sorts of toppings.
Two Chilean favourites stand above the rest, being the traditional Completo combination of chopped tomatoes, mayonnaise…and a little bit more mayonnaise…and sauerkraut, and the Completo Italiano, where the pickled cabbage is swapped out for smashed avocado. Dirty, filthy, but oh-so-satisfying, these are the definition of Chilean junk food!
I'd steer yourself away from anything too fancy here, and a local beer wouldn't be a bad choice, but if you're after a wine pairing then a Chilean Merlot is a solid option. Great with all grilled meats, you'll get the usual fruity smoothness that'll work well with the tomatoes, and an extra savoury tobacco kick to stand up to the fattiness of any Completo.
Want to know more about Casablanca Valley, Chile? Check out our travel guide here. After a wine tour? Here's a toplist of the best wineries to visit in Casablanca Valley.