When you think of Eastern Europe, a long troubled history of war and hard-line Communist regime may well be what springs to mind. For years this part of the continent has remained nearly undiscovered – but things have changed.  Surreal, exciting and constantly surprising, Eastern Europe is an amazing warehouse of culture, history and architecture as well as picturesque scenery.
What you'll find is historic sights, heritage buildings, lakes, rivers, glorious countryside, cosmopolitan cities flavored with hidden gems, delicious wines and great food.
Here are our top picks from the wine making countries of Eastern Europe – Czech Republic, Hungary, Moldova, Georgia and Kazakhstan. An insider's guide to the local secrets that will make your trip unique.
See also the Best of Balkan Wine Travel  – from Croatia, Slovenia, Romania, Bulgaria, Macedonia to Serbia>
---
Czech Republic is one of the treasure troves of Europe, famed for its many UNESCO World Heritage sites and the capital, Prague, one of the most popular destinations in the world. Despite its small dimensions, the country produces a respectable quantity of wine: the prolific, densely planted winelands of Moravia in the south-east are considered the engine room of wine production, although there a few vineyards are located in Bohemia in the north-west.
Moravia has a huge potential considering the latitude is the same that of Alsace: the wine production is better suited for white wines that in fact reached world-class quality. Moravian Chardonnay, Pinot Blanc, Sylvaner and Riesling won awards at most of the world's top competitions. If you want instead to experience a unique type of Moravian red, look out for the rare Cabernet Moravia: it bucks against the trend of Czech reds, mostly unknow. See Moravia Travel Guide >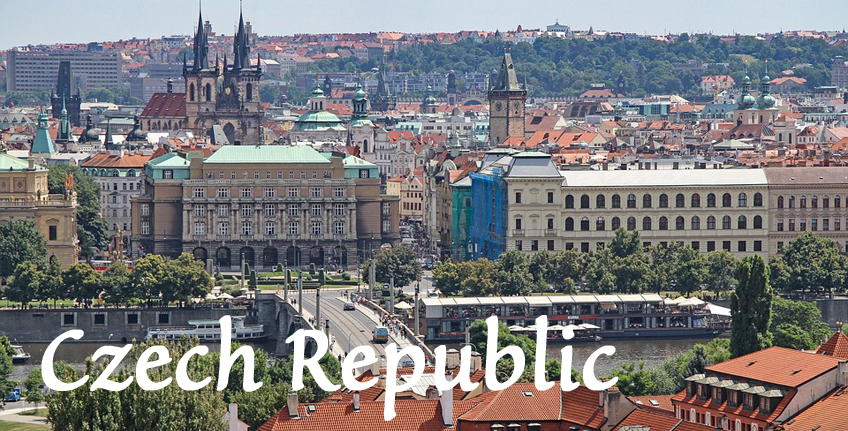 This weekend wine and food tour in Moravia includes wine tastings of top quality wines (mainly whites) as well as traditional european and unique Moravian types of red. Visit the fairy tail chateau and wine museum hosting the 100 best wines of Czech Republic each year; next, take an excursion to the nearby Austerlitz with its echos of Napoleon and conclude the journey in the historic city of Brno. You'll discover also regional specialties and lots of hearty meat dishes, including goulash and traditional dumplings.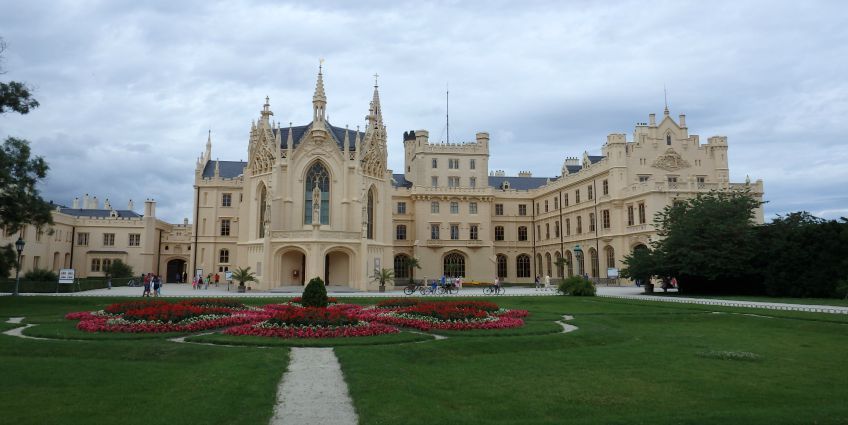 Why not enjoy a long weekend stay at a 4-star golf resort with this 3-day wine and food tour in Brno, the capital of south Moravia; after your golf challenge you can rest and recharge at the hotel's wellness centre or enjoy culinary delights. In the spring and summer you can visit over hundreds of indipendent winemakers during the Open Wine Cellar season followed by September wine festivals and the taste of young fermented wine juice, called Burcak. The November highlight is to savour St Martin's goose with young wines to close golf season. An unmissable immersion in the Moravian culture!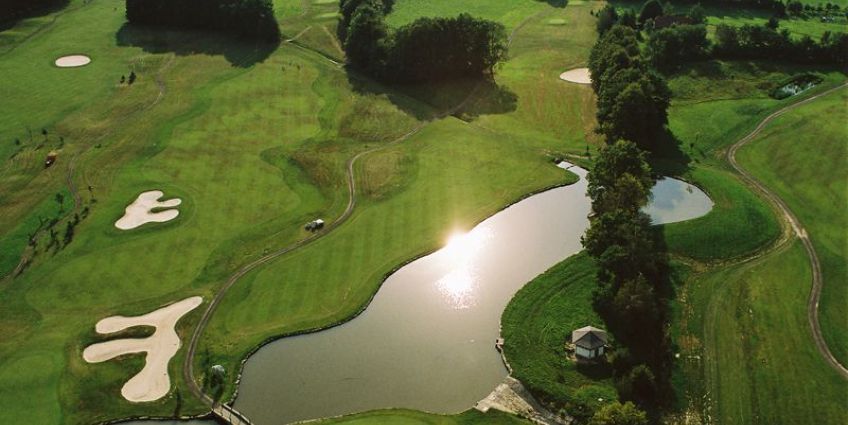 ---
Tokaj is a sweet wine produced in the Tokaj region on the northern east border of Hungary; it's the first wine intentionally made from overripened grapes or infected by Botrytis Cinerea – noble rot- nearly 200 years before the Sauternes. Raised from three different grape varieties – Furmint, Hárslevelu and Muscat Lunel – is considered by top sommeliers and wine lovers  as some of the greatest and most distinctive in the world. So remarkable is the landscape and its winemaking tradition that Tokaj was declared a UNESCO World Heritage Site. So what better than to go directly to the source? See Tokaj Travel Guide>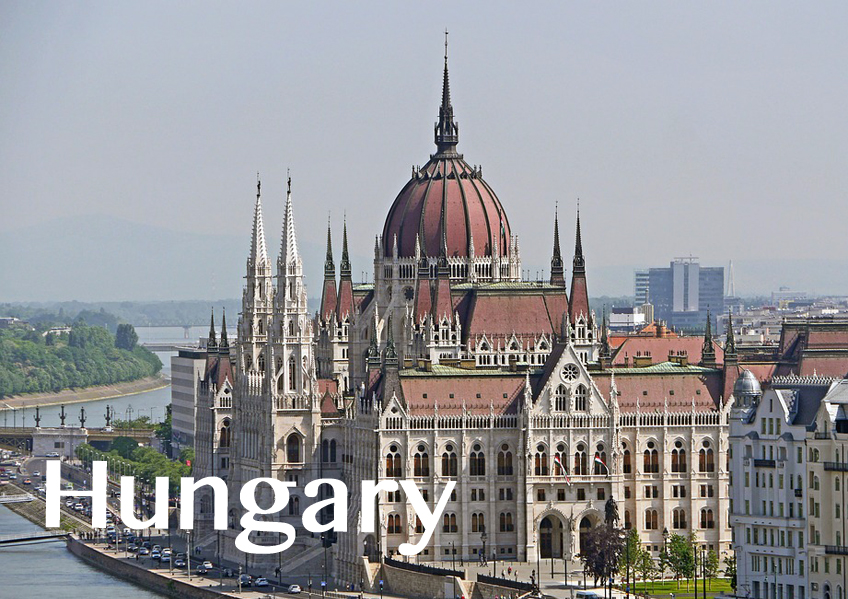 This full-day private trip of Tokaj is aimed to give wine aficionados an introduction to Tokaj offering an entertaining learning experience that will help you appreciate this legendary wine. From Budapest or the Tokaj region you can plan your itinerary, according to your specific interests and preferences, visit local wineries, restaurants and food producers. The Hungarian gastronomy is an eclectic mix of regional and foreign influences, making dining out an exhilarating experience.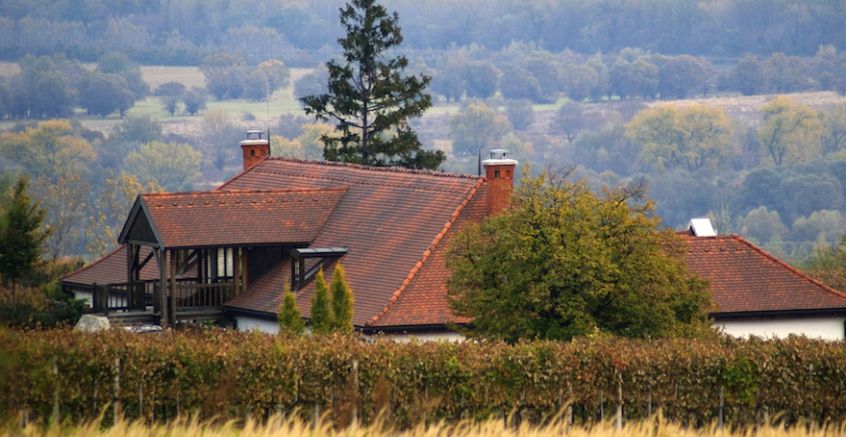 Budapest is packed with historic sights, including heritage buildings, architecturally important  palaces, grand churches and a small medieval market town. If you have an itch for a getaway to this beautiful city you can't miss the unique opportunity to cruise the Danube while tasting fine Hungarian wines with this private Danube boat tour: a wine specialized guide will fill you on what you are seeing as well on what is in your glass!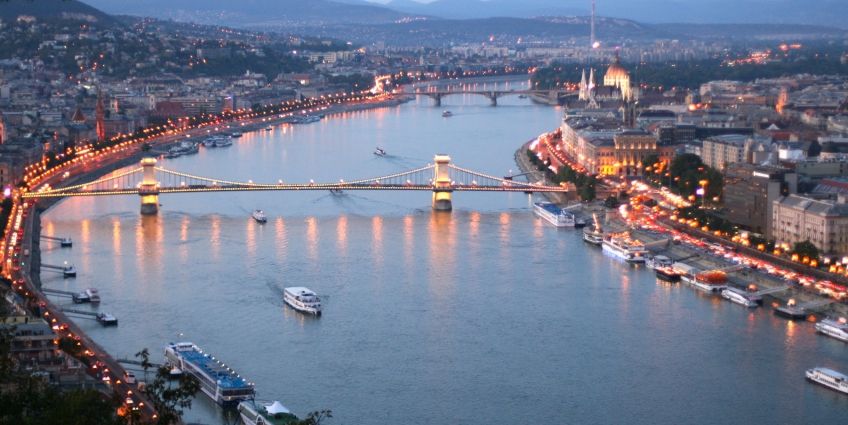 ---
Although relatively small, Moldova ranks among the most significant wine regions of Eastern Europe: with over than 140 wineries and more than 100 grape varieties the country is the perfect destination for wine enthusiasts. Viticulture and winemaking are imbued in Moldovan culture at various levels: in its history, its language and its traditions. it's in the southern and central zones of the country that are found the finest terroirs, suitable for the cultivation of international grape varieties as well as indigenous grape varieties, such as Rara Neagră (red), Feteasca Albă and Fetească Regală (white). See Moldova Travel Guide >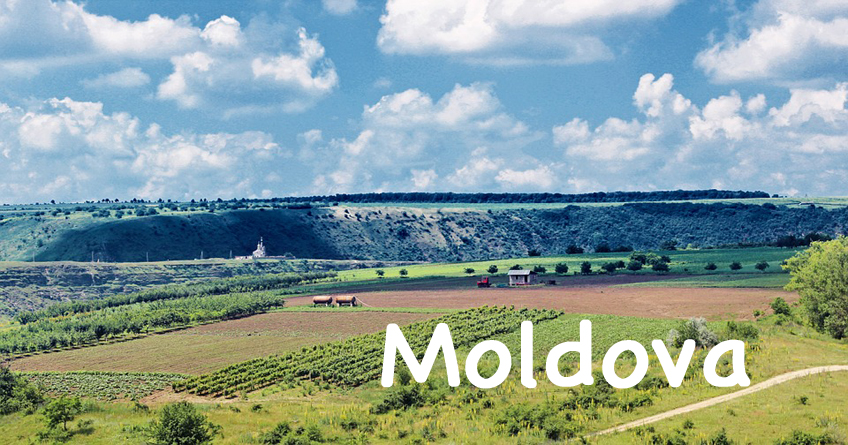 Discover the beauty of Moldova and its collection of wines in this 5-day Moldova wine tour. Start with a panoramic tour of the capital, Chisinau, and check out its major museums. Visit  the Milestii Mici's underground wine cellar, the largest in the world, with 125 miles of roadways and almost 2 million bottles. Next, discover the ingredients of Moldovan Vermouth and enjoy the opportunity to taste the 'Negru de Purcari', a legendary wine appreciated even by the nobles of the court of Queen Victoria.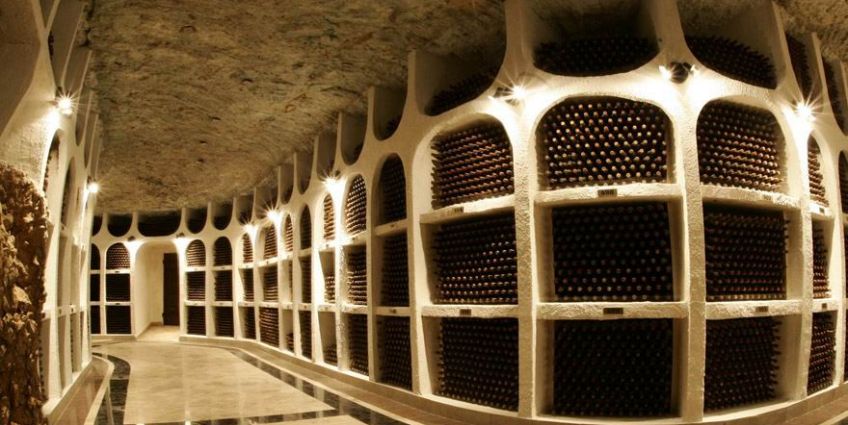 Tour the extensive wine regions and taste the first-class Moldovan wines in this 5-day Moldova wine tour during which you'll visit different areas of historical importance, discover the beautiful countryside with traditional farming villages and enjoy the hospitality of its warm people for a totally unique experience. The length can be custumised according to your availability.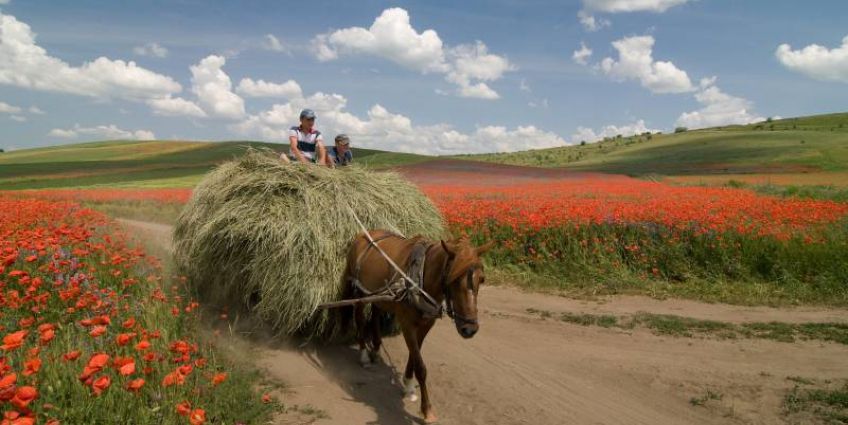 ---
There is great beauty in Georgia, from its wonderful heritage of architecture and arts to its fantastic high mountains and green valleys spread with vineyards. There are a number of wineries scattered across the country just waiting to be toured and discovered, some as old as 8,000 years, which definitely gives winemakers here some bragging rights. The key wine grapes favored in Georgia are Saperavi and Rkatsiteli, respectively the classic red and white varieties; a number of other long-established varieties including international grape varieties are widely distributed around the country. See Georgia Travel Guide>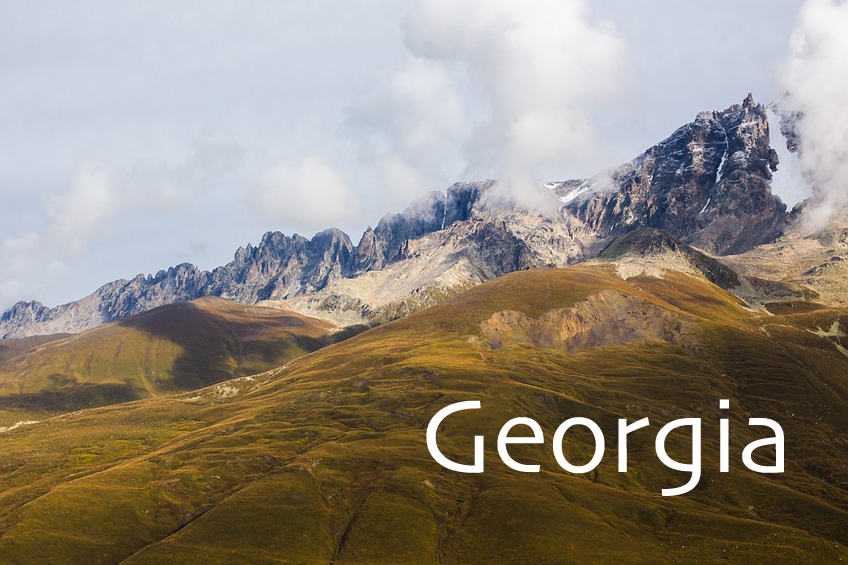 Embark on a day wine trip to the Kartali region and visit a family-owned distillery where you can taste traditional Georgian brandies and chacha. Next, visit a traditional winery and experience the life of the countryside.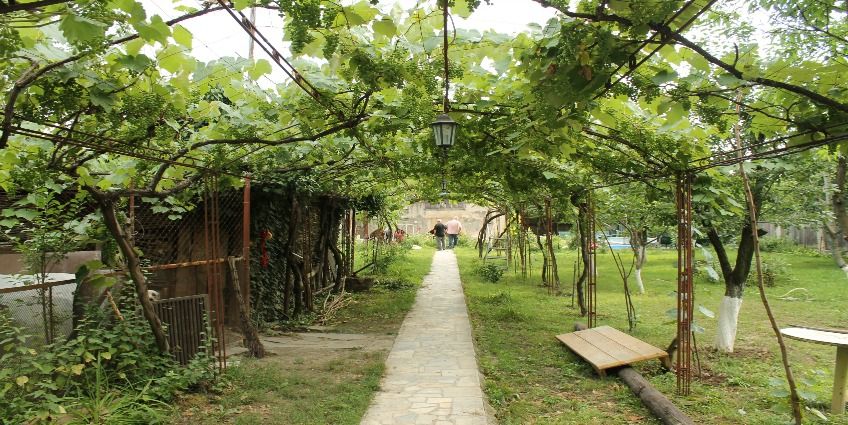 Discover Georgia and the Kakheti wine region and visit the best wineries with this 7-day ultimate Georgia wine tour. This one week tour takes you to discover the majestic Caucasus mountains in Kazbegi and stop at UNESCO World Heritage sites on the way. In Tbilisi, the fascinating ancient capital, you will explore amazing restaurants, art galleries, bars and dip into a traditional sulfur mineral bath.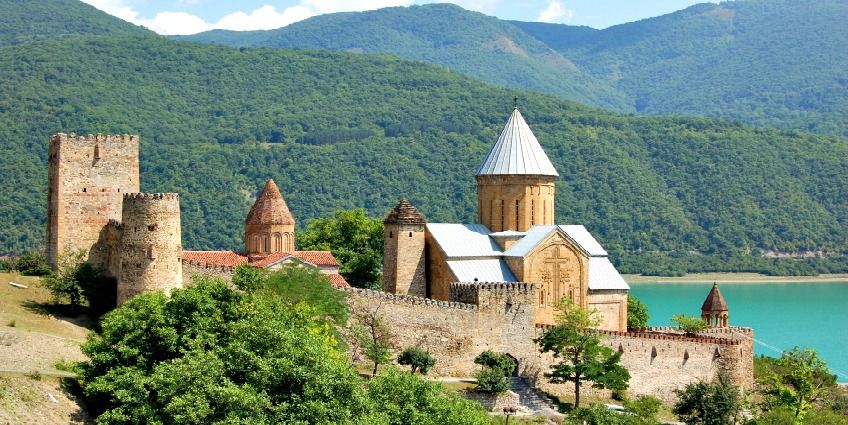 ---
The production of wine in Kazakhstan is slowly and rightly gaining appeal: there is a massive potential in fact in this country since it has been making and enjoying wine for over 1,300 years. Currently the Kazakhstan winemaking has largely focused on dessert wine production. In general grapes are the Georgian ones, such as Rkatsiteli and Saperavi; most recently there has been interest implanting international varieties together with the importation of New World technologies. No doubt you will enjoy a glass of wine from the land of the steppes!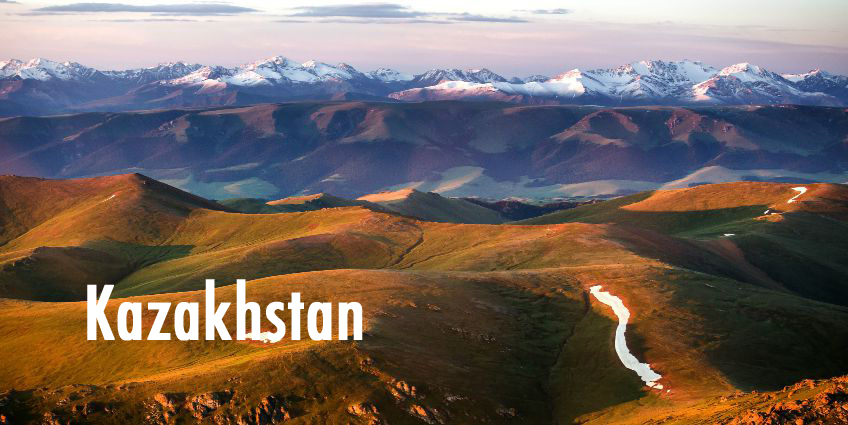 Enjoy a tour and wine tasting at Arba Wine, a winery producing organic wine in the Assa Valley. This vast valley with its splendid view boasts a unique combination of climate and soil that benefit directly the vineyards as well as other organic seasonal vegetables, green, fruits and berries that guests can taste locally. From August to September it's also possible to participate in the manual harvest.