What can be better than spending the Easter Sunday with a glass of good wine paired with your favourite chocolate? This sounds very intriguing, but do you know who actually came up with this idea? The history of wine and chocolate pairing is not very long, the idea being born in 2002 when Kevin Arnold was inspired by an article about the antioxidant and health properties of the cocoa bean and chocolate.  The innovative matching was introduced by the Waterford wine estate in Helderberg wine region from South Africa and the first successful wine and chocolate pairing was kicked off by the Kevin Arnold Shiraz and masala chai spices in dark chocolate, followed by the Waterford Cabernet Sauvignon and rock salt – again with dark chocolate. Since then this pairing has rapidly gained lovers and Winerist has collected some rules of thumb for pairing wine with chocolate with the hope this will make it easier for you when you want to prepare a memorable dinner.
But first of all, do you know how to taste wine and chocolate?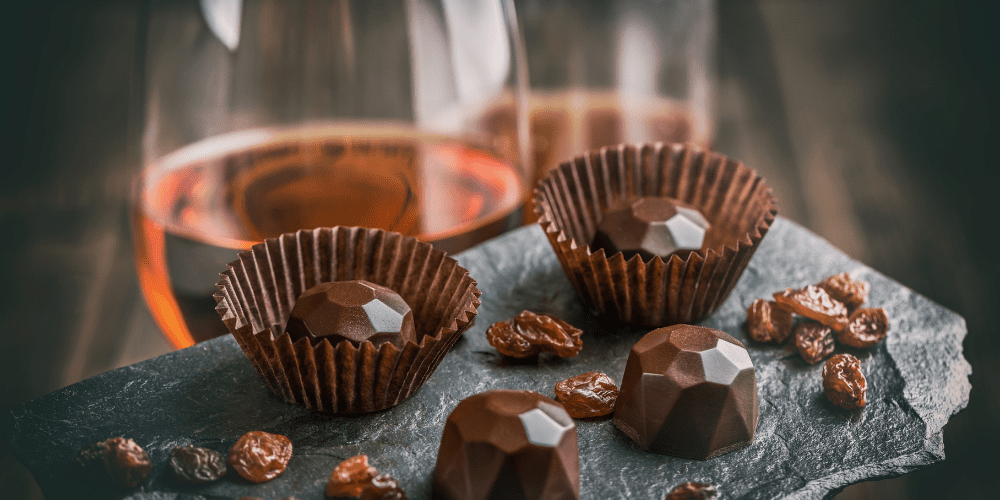 Here are some clear instructions, if you are at your first wine and chocolate tasting. Never open the chocolate before the bottle of wine. Take the chocolate, smell it and enjoy the perfume. Then break off a little piece and let it melt in your mouth. Concentrate on how it tastes and the time it takes to melt. Take the glass of wine and taste it. Repeat the process, but this time don't wait until all the chocolate melts, take a sip of wine and enjoy them together. What do you think? How did the taste change?
Although most people would serve it at room temperature, chocolate, similar to red wine should be stored at 15-18° C. Be careful, tasting it too cold, makes it loses it aroma.
Try to choose lighter bodied, fruitier wines and avoid the big wines, which are more appropriate for food pairings. There is quite a controversy whether dry red wines are an appropriate pairing for chocolate, we would say it's not one of our favourites, but try and convince yourselves.
You have two choices, you either go for wines which have the same aromas as chocolate (mint, blueberry) or choose the ones that are contrasting.
If you don't want to risk too much, you may just go with wines which are sweeter and have higher levels of alcohol, such as sweet Sherry, Ruby Port or Muscat.
However things are not that easy, as different types of chocolate need different wines. So let's just go through them a little bit!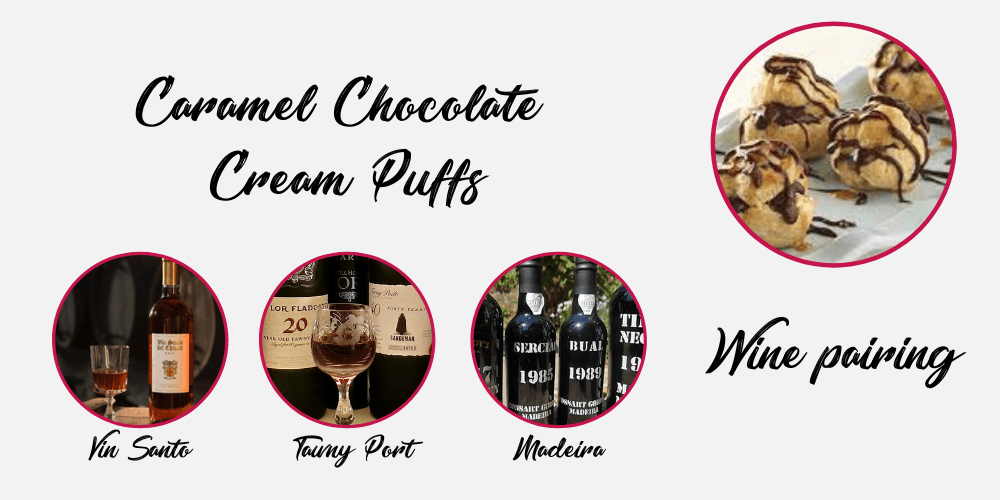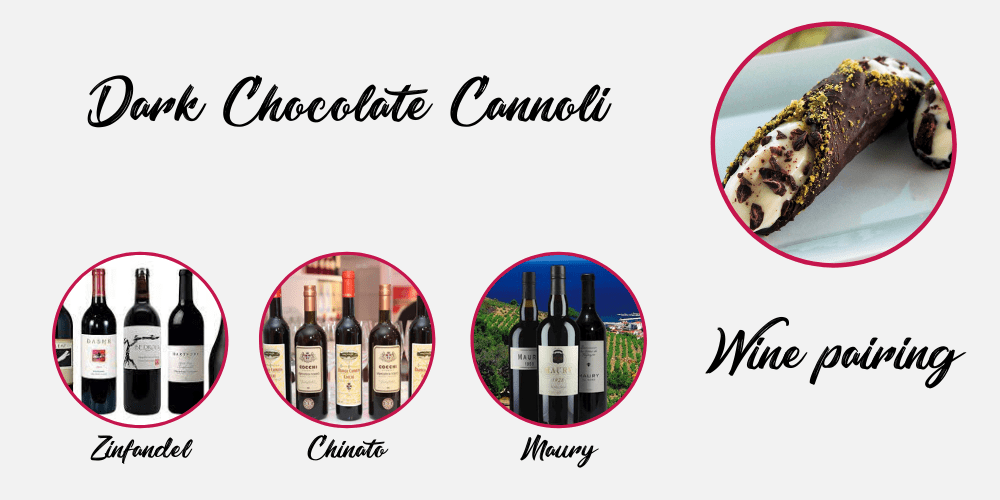 These are just some guidelines and suggestions, but start opening some good wines, try them with chocolate and find your favourite wine and chocolate pairings.
How would it sound to make Chocolate and chilli cheesecake which you can then enjoy with a glass of Merlot? How about macaroon chocolate mousse with a red Bordeaux?
You can be even more creative than that and add chocolate as an extra ingredient to your dishes. Besides Chili con Carne, there are many more ways in which you can use chocolate, so think out of the box and explore the opportunities.