Winerist has been advocating Eastern European winemaking countries such as Moldova and Georgia for quite a while now for their tourism and wine potential. Ukraine, however, is a different story due to recent events and is relatively new to the Winerist community. We believe this may change soon, and the first step in this direction has been made by partnering up with Ukrainian DRINKS+ Communication Group, as they flew the flag for Ukrainian wine at this year's Vinitaly and ProWine Asia fairs.
DRINKS+ is one of the oldest specialised media groups on the territory of the former USSR, which specialises on the promotion of wine, spirits and soft drinks and media coverage of this sphere. It helps professionals to reach consumers as well as to find relevant business contacts. DRINKS+ Magazine is a specialised publication on wine, spirits, restaurants and gastronomy, published since 1996. Newly launched drinks.ua website is aimed at the wider audience, from wine professionals to the wine lovers and wine tourists around the world.
DRINKS+ Communication Group was among the leading international wine publications which had a chance to present their media projects and Ukrainian wines at 2 major wine fairs – Vinitaly in Verona which celebrated its 50th Jubilee this year and the inaugural ProWine Asia in Singapore.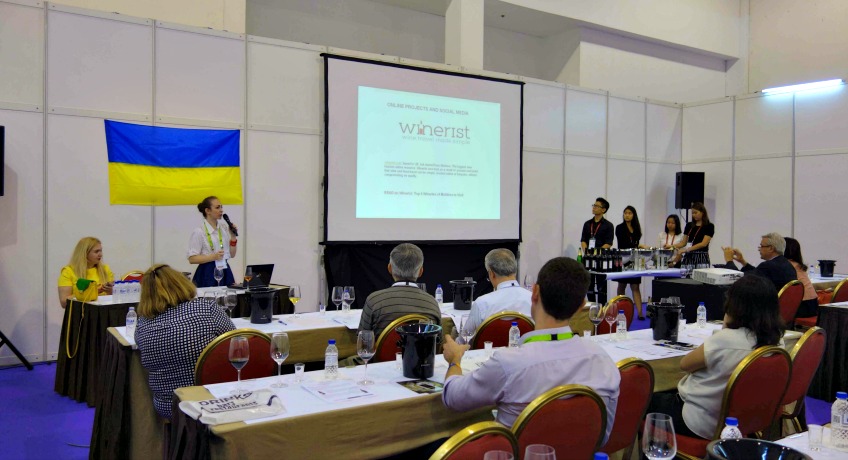 The presentation "Wine Tourism as a Marketing Tool in Countries of Evolving Winemaking: Georgia, Moldova, Ukraine" was heard on both continents, and its preparation was supported by DRINKS+ media partners
hvino.com
(Tbilisi) and the Winerist team.
During the presentation guests had a chance to see new features introduced on drinks.ua which will promote wines and tourism in Ukraine. Site visitors can now add their winery, restaurant or hotel to the interactive map or to use the information on the site for planning a wine trip.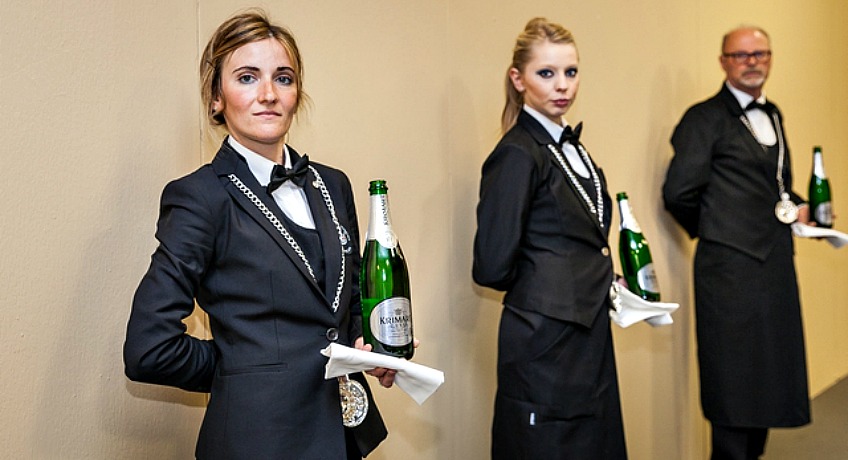 Visitors also had a rare chance to try Ukrainian wines Koblevo Reserve ("Bayadera Group" holding) and Krimart traditional method sparkling wines by Artemovsk Winery at Vinitaly as well as Charte Komilfo fruit flavoured sparkling wine range from Artemovsk Winery, red wine from Georgia by Gevelli, and Prime vodka by Olymp (Ukraine) at ProWine Asia.
Ukrainian wines presented by DRINKS+ partners were extremely well received by wine critics, sommeliers, distributors and other wine professionals, and there are all grounds to believe that this will lead to successful cooperation of the Western and Asian markets with the participating Ukrainian and Georgian producers.
The world has not yet been well introduced to the winemaking tradition of Georgia, Moldova and Ukraine, but this is gradually and steadily changing. DRINKS+ presentation on the evolving wine producing countries and their historic winemaking past at two of the most important international wine events was an important step forward towards proper and well deserved introduction of these regions to the international wine community.
You can read more about the presentation in Russian and English here: ProWine Asia, Vinitaly.