For me being healthy is all about feeling happy and energetic, and striking balance is the key to keeping this feeling alive!
One of the best parts of travelling is enjoying the unique delicacies a destination offers. Going into any holiday with a regular workout routine and healthy lifestyle can encourage healthier choices when visiting brilliant locales. Living a healthy lifestyle day-to-day also provides some leeway to indulge without feel guilty – or pining for that favourite pair of stretchy trousers. Plus, you want to look good and feel fabulous in your photos, right?
You may have good intentions for sticking with your health and fitness routine on holiday, but it's a time to break away, free your mind and keep work at bay. Exploring the world with your senses can make healthy travel challenging, but not impossible. Look at it as an opportunity to mix things up! Allow me to equip you with a few tips that make smart choices easy and keep you feeling active and energised – making the most of your holiday.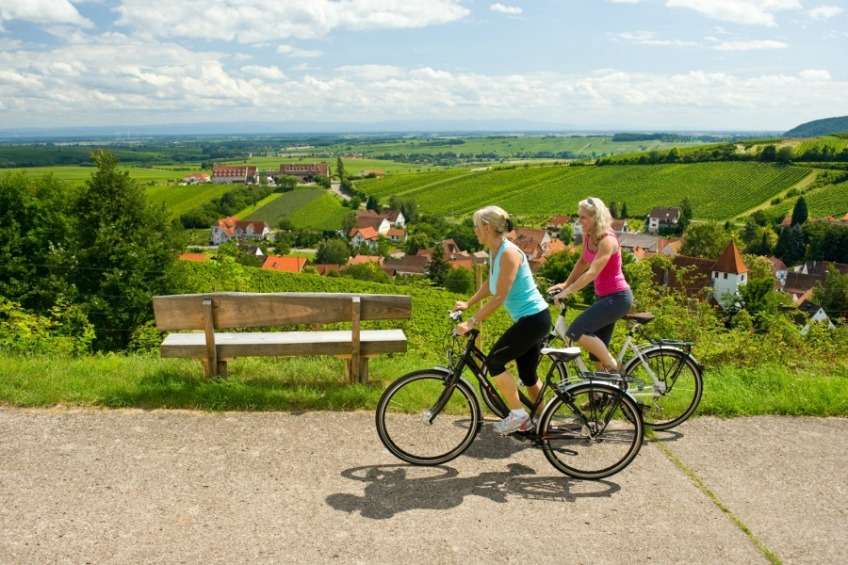 Photo: romantic-germany.info

Eating and Mindful Prep
– Stay hydrated. Bring an empty water bottle to fill up. Having water on hand will help you avoid sugary drinks and caffeinated beverages when thirsty.
– Skip airport meals and snacks. Eat a healthy meal before heading to the airport. Arrive to your destination ready for the good stuff.
– Pack healthy snacks that won't get damaged in your carry-on. Fresh veggies and hummus, nuts, protein bars, firm fruits, oatmeal and small packs of nut butter. It'll keep cash in your pocket and keep you away from unhealthy options.
– On days when you'll be indulging, keep other meals and snacks on the healthy side.
– Skip clearing your plate if the food is mediocre and if it's delicious – go to town!
– Keep portions in check by splitting food or must-try delicacies.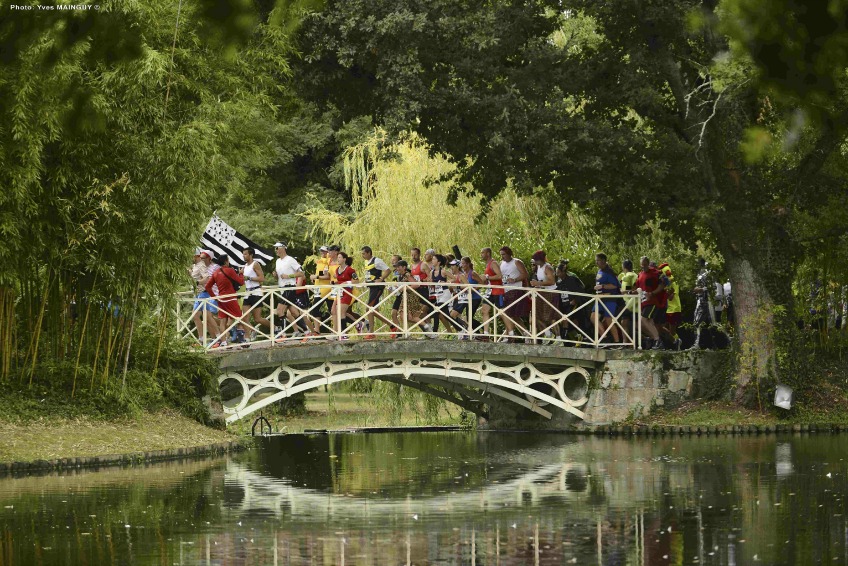 Photo: eatdrinktravel.com
Movement & Adventure
– Break out of your workout rut and challenge yourself to try something new like the Winerist Bordeaux Marathon Tour or a bike tour.
– Take the stairs when exploring the sites.
– Walk the local markets: they are a great way to find delicious and fresh foods.
– Start your day with a burst of exercise. Opt for a walk, 10-15 minutes of stretching or a workout that can be done anywhere and will give you the most bang for your buck – like the video below.
Watch the Fit & Healthy Travellers workout below for some fitness inspiration!
What do you do to keep fit on your travels? Tell us in the comments below!
Ashley is a Fitness Strategist helping people feel youthful, invigorated, and ready for anything! Find out more about Ashley here!