Moldova lies at the eastern edge of Europe, where Eastern and Western cultures meet. Its food and wine bring together influences of both regions. Both food and wine have amazing intensity of flavour from growing in excellent soils and with an ideal climate for growing deliciously fresh local vegetables, fruit and cheeses, and not forgetting the walnuts which line just about every roadside. Caroline Gilby MW gives us the rundown of key grape varietes and wine styles to explore in Moldova…
Which are the key grape varieties in Moldova?
Moldova's wines are an intriguing mixture of the familiar and the exotic. Western grape varieties like Cabernet Sauvignon, Merlot, Sauvignon Blanc, Aligoté and Pinot Noir have been in the country since the early 19th century. Russian nobles and army officers back then enjoyed the status of owning a winery and employing French winemakers, who inevitably arrived with their own grapes. In the early 19th century, Tsar Alexander I gave gifts of land to encourage farmers from Germany, France and Switzerland to settle in the south of the country. Winemakers were particularly encouraged, so grapes like Riesling arrived at that time. Being part of the Russian Empire, and later the Soviet Union, also meant that grapes from further east, particularly Rkatsiteli and Saperavi were widely planted.
The local black grape varieties of Moldova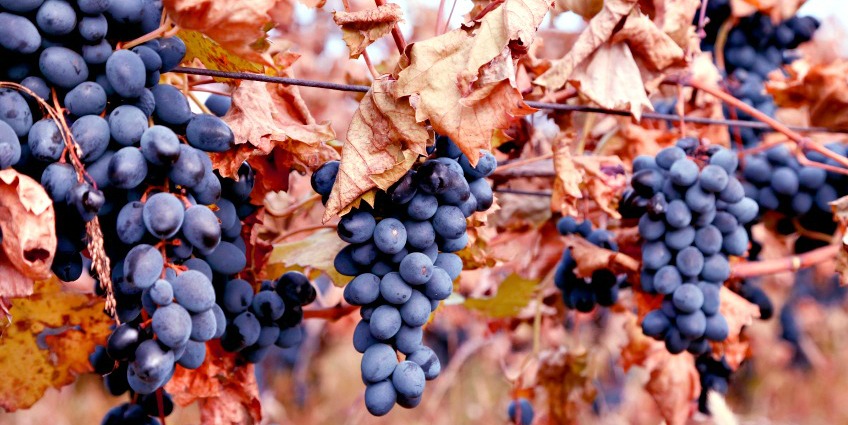 Moldova also has a fascinating mosaic of truly local grapes which are gaining more and more attention. Many of these date back to the time of the principality of Moldavia, or even earlier, and so are shared with today's Romania. In a world that is sometimes bored of the big-name grapes, local varieties can add a real sense of regional identity as well as being exciting in their own right. Moldova's most famous is Rară Neagră, aka Băbească Neagră in Romania which means 'black grandmother's grape'. In Romania it rarely gets much attention as it is tricky to grow well, but it seems to reach its best potential in Moldova – no one quite knows why, whether it's the variant grown here or something about the climate. Its most famous role is as the spice in the legendary Negru de Purcari blend (where it makes up 5% along with 70% Cabernet Sauvignon and 25% Saperavi). It also appears in other blends like Et Cetera's Cuvée Rouge, Equinox 5 Elemente, Fautor Fete Negre and Minos Terrios Roșu Împărat. Occasionally you can taste it on its own – delicately spicy, strawberry toned wines with supple tannins (look for Purcari, Timbrus, Cricova).
Fetească Neagră (the black maiden grape) is also of ancient origin and probably arose somewhere in this region. It had virtually disappeared in Moldova but is reappearing as growers have realised its potential for exciting reds. Saperavi may be better known as a Georgian grape, but whether it's due to the selection that arrived in Moldova or something about Moldova's climate and soils, this is great that is truly exciting grown here. Gitana, Novak, Et Cetera, Gogu and Carpe Diem all use it to great effect alone or in blends. Another red rarity  is the intriguingly named Bastardo de Magarach. A Ukrainian crossing, it appears in Purcari's Freedom Blend – wine politics in a bottle as it represents three countries who have stood up to Russia with Georgia's Saperavi, Ukrainian Bastardo, and Moldova's Rară Neagră.
Moldova's key white grape varieties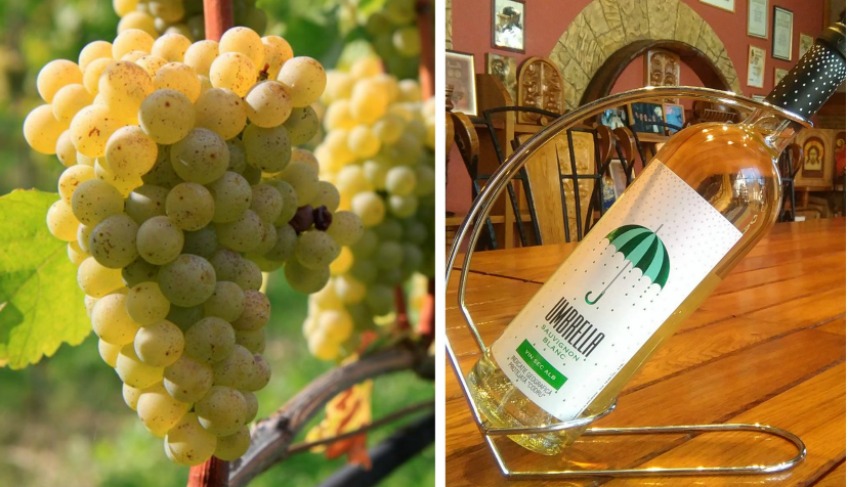 On the white front, Moldova's climate really suits grapes with aromatic characters. Sauvignon Blanc delivers some great results here: fresh, appetising and nicely expressive. And there's good Pinot Gris/Grigio too. Among the local grapes, both Fetească Albă with its delicate apple blossom and white peach characters, and its offspring the richer Fetească Regală both appear, with Moldova's climate giving both a fine appetising freshness. Then there are a couple of uniquely Moldovan varieties such as Viorica which is exotic and grapey with crisp mouth-watering acidity. Even rarer is Alb de Onițcani which is only produced by Novak winery – via a lucky accident. Andrey Novak planted this grape when the nursery didn't have enough of the vines he ordered.
Don't miss the sparkling and sweet wines…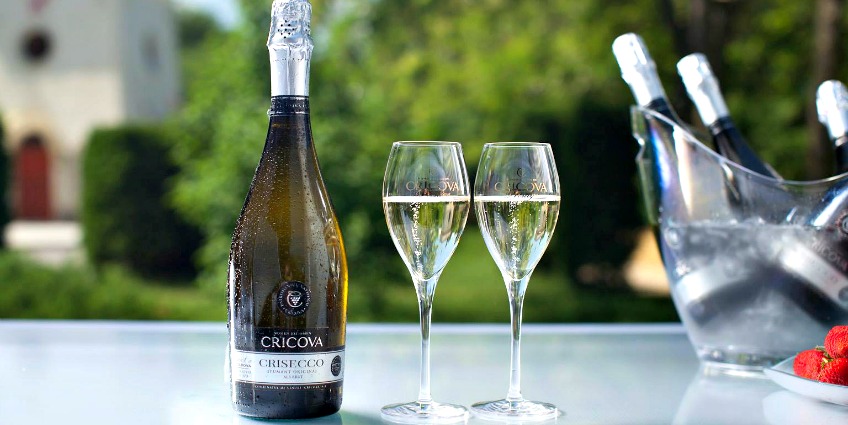 I can't talk about Moldovan wine without mentioning sparkling wines and sweet wines. Sparkling wines have a history dating back to the 1950s as the deep limestones quarries at Cricova and Mileștii Mici proved ideal for bottle ageing traditional method sparkling wine, and fortunately the climate gives base wines from Pinot Noir and Chardonnay with beautifully lively acidity. The first ice wine of the new era only appeared in 2003, but with Moldova's chilly winters, gorgeously luscious ice wines are possible pretty much every year. There are superb examples of Riesling, Muscat Ottonel, Traminer, Viorica and even Chardonnay to be found (look for Fautor, Ch Vartely, Vinaria Purcari and Kvint). There is also a long tradition of sweet red wines. Originally called Cahor or Kagor due to connections with settlers from that part of France but today called Pastoral. Traditionally this is was a christening wine, made from reds sweetened with honey, though today's versions are produced in a similar way to port – though a little lighter – fortified while still sweet.
Where to go in Moldova to taste wine
Moldova is still in a very experimental phase, rediscovering quality wine and not yet tied down by complex bureaucracy and regulation as in the west. As a result, there are good examples of Albariño, Tempranillo, Malbec, Traminer, and Montepulciano to be found as well as intriguing blends. Many wineries, especially the new small ones, don't yet have facilities to welcome visitors so a good way to explore these wines is to visit one of Chișinău's wine bars. Carpe Diem shares ownership with the winery of the same name – owner Ion Luca believes in providing a showcase for wines from all his smaller colleagues. You can book a tasting and snacks for a fascinating exploration of the new face of Moldova. There are a couple of other wine bars like Invino and increasingly some of Chișinău's better restaurants offer interesting wines, while step-by-step more and more Moldovan wines are appearing in markets like the UK and USA.
For our detailed list of wineries, food and wine tours and hotels to stay in in Moldova for your wine tour, see our Moldova wine travel guide here.