Have you ever dreamt of going back in time and see what it would be like to live in a castle? If you have, now you have an opportunity to make your dream come true! Villa al Colle, situated within Castello di Fighine, offers this incredible opportunity (of course, minus the ancient amenities!)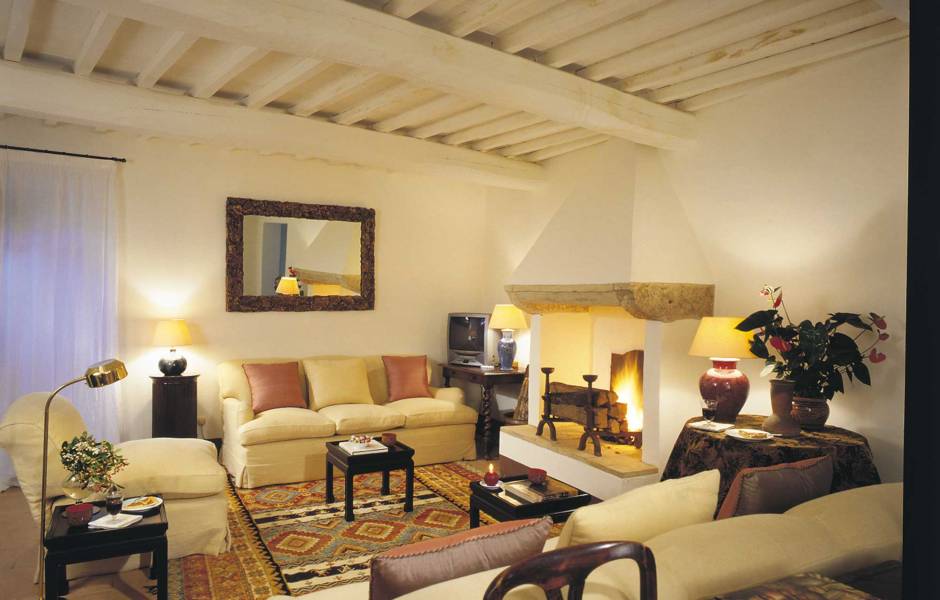 Fighine was first mentioned in the 11th century, being a property of a powerful family of the area. The Sienese Republic got control over the castle in mid 15th century, when it was strengthened and fortified. After Siena became a part of Grand Duchy of Tuscany, the castle fell under control of Cosimo de Medici. As this brief historic note shows, Castello di Fighine always played a very important role in the life of the region, without doubt being its centre of power and control.
The current owners have done a painstaking job of restoring the castle and the village surrounding it. The renewed property, however, still maintains the spirit of its rich history, offering an unforgettable atmosphere of its past to the guests.
Villa al Colle is one of the five villas of the estate and represents a splendid Tuscan home tastefully furnished with antiques and wonderful rugs. Three bedrooms, a cosy sitting room with a fireplace, a dining room, and a fully equipped kitchen with marble countertops can accommodate for up to 6 people. Guests may also enjoy the beautiful well-kept castle gardens, full of flowers, grape vines, lemon trees and cypresses.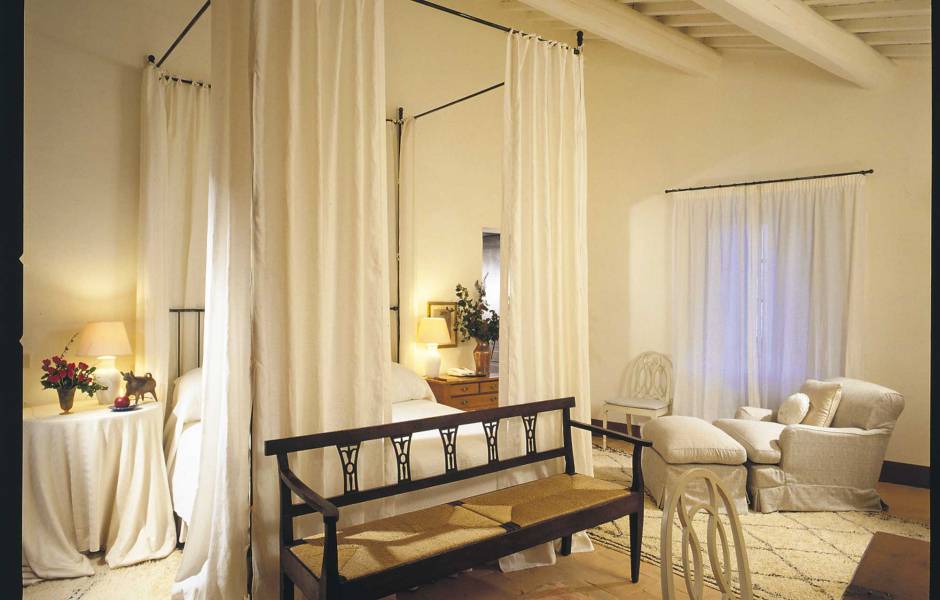 Situated on the top of the hill 650m above the sea level, the Castello offers stunning views over so loved Tuscan countryside. The estate benefits not only from its own concierge, but also from an exceptional Michelin star rated restaurant, specialising in Mediterranean cuisine as well as homemade Tuscan pasta with locally sourced ingredients.
Being in direct proximity of Perugia (70km) and between Florence (150km) and Rome (170km), Villa al Colle offers something to each taste whether you are an art and culture lover willing to visit the most beautiful cities on the planet, a wine lover intending to explore the vineyards of Montalcino and Montepulciano, homes to oh so good Brunello di Montalcino and Vino Nobele di Montepulciano, a foodie in the search of the perfect meal or just an overall fan of this incredible country.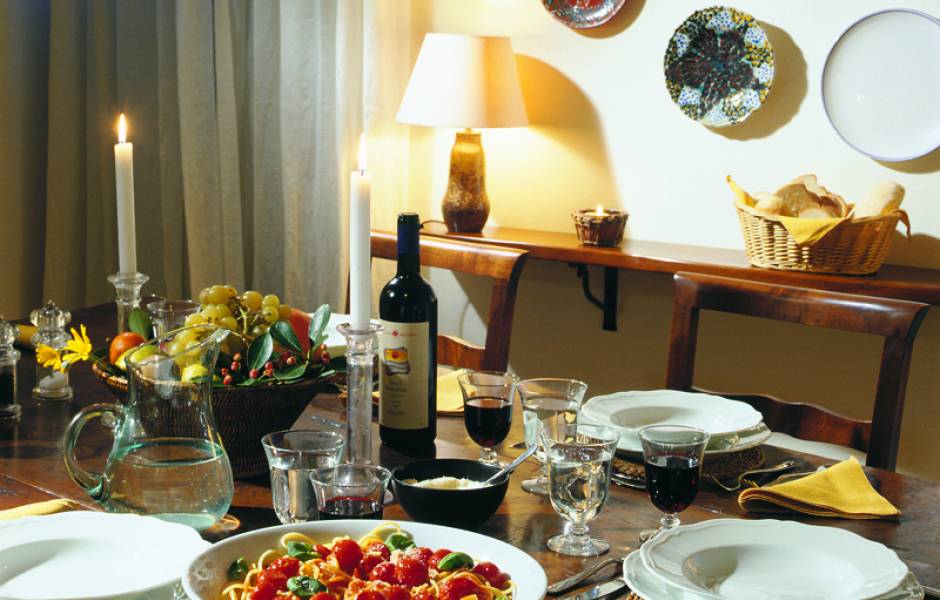 You can rent Villa al Colle for a minimum of a week, and this would be a perfect solution for those, who are looking for a private "home away from home" family experience or a group of friends, hooked on history and wine travel. Needless to say that Castello di Fighine would be a perfect solution for a wedding ceremony and reception. It not only offers stunning romantic surroundings, so sought after on this special occasion, but can also accommodate up to 34 guests in total (with more options available in a nearby San Casciano dei Bagni just 5km away), has its own small charming 16th century church and a theatre to seat about 160 people for a reception.
So if you are looking to spend your Italian holiday in a perfectly authentic location close to the masterpieces of Florence and Rome and treasures of Tuscany and its vineyards, with incredible views, high quality amenities with traces of the glorious historic past and delicious food, look no further. Villa al Colle without any doubt would be your best choice.
---
Persuaded to spend a few days at villa al Colle?
                                                                                             Book Now