There's no denying that in the last few decades, English wine has undergone something of a makeover. Although wine has been produced here since the time of the Romans (who accurately predicted that Britannia wouldn't have much in the way of a good drop and so brought their own grapevines) the Brits have traditionally preferred to import wine rather than making their own. We go about this with just as much enthusiasm as you'd expect; the UK is one of the largest wine import markets in the entire world, with 99% of the wine we consume imported from abroad at a yearly value of approximately 2.8 billion pounds. Meanwhile, the small quantities of English-produced wine available have historically been treated more as a source of amusement rather than serious drinking.
However. Times are changing and a whole new industry is awakening. Since the 1950s, a number of savvy winemakers and landowners in the UK have slowly begun to recognise the potential of UK soil – geologically, we are not so different from the great French regions of Chablis and Champagne, and it can even be argued that thanks to climate change, our weather conditions may soon be even better than France's for grape growing.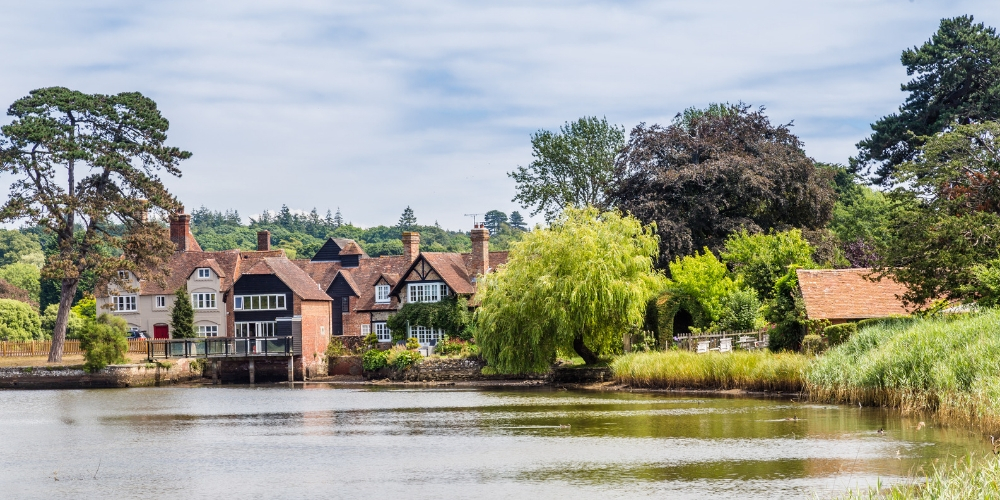 As a result, there are now over 150 commercial wineries in the UK producing both still and sparkling wines to an incredibly high standard, although thanks to our geographical similarities with Champagne it is English sparkling wine which receives the most press. Wineries and vineyards sprawl across the south and east of the country, from Devon to Norfolk – but one of the most exciting places for wine production in the UK right now is undoubtedly Hampshire. An idyllic land of ancient towns and bucolic English countryside, Hampshire's chalky soils and gently undulating hills make this county the perfect location for viticulture. Some of the country's best-known names in winemaking have their homes here, and we've been out and about discovering more about the best that the Hampshire wine industry has to offer.
Coates & Seely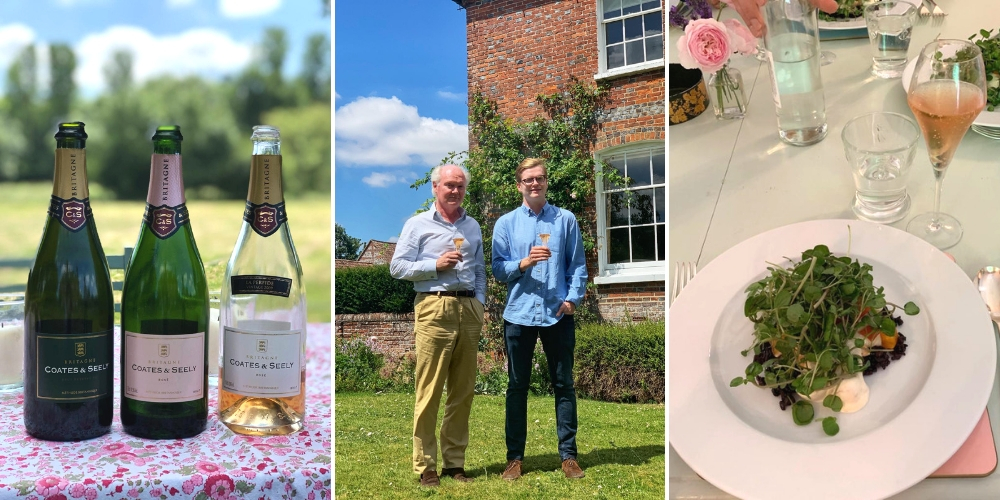 The brainchild of Nicholas Coates and Christian Seely, Coates & Seely (see what they did there?) nestles quietly in the heart of the Hampshire countryside. Situated between the famous River Test and the equally well-known chalk ridge of Watership Down, the focus here is not quantity, but quality. As such, production capacity is carefully limited here in order to ensure that the team's energy is focused on the perfection of their craft. The results of this artisanal approach are clear – Coates & Seely's range of Non-Vintage, Vintage, Rosé and Blanc de Blancs sparkling wines are a constant fixture in national and international wine awards, with their 'La Perfide' Rosé 2009 even voted the Best English Sparkling Wine in 2017 by Robert Parker's Wine Advocate, one of the most prestigious wine publications in the world.

Thanks to this meticulous, terroir-driven approach, Coates & Seely has become a true marker of luxury and indulgence, and nowhere is this more obvious that in their extensive stockist list. London's Dorchester Hotel, Heston Blumenthal's Fat Duck restaurant, Hampton Court and Kensington Palace are just a few of the glamorous names which spring to mind – not to mention all kinds of exciting events including Goodwood and Aintree. Their ties with British horse racing are so close, in fact, that the winery has just announced a new partnership with the Jockey Club, making Coates & Seely the only English sparkling wine to be served across 14 of the club's 15 venues.
Book your visit with Winerist!
---
Hattingley Valley Wines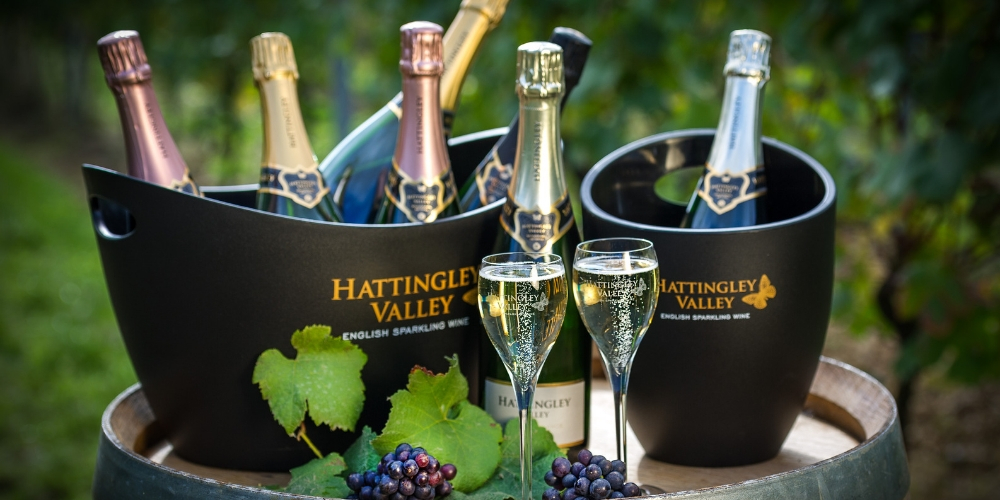 Photo courtesy of © The Electric Eye Photography
The journey to Hattingley Valley in an experience in itself. Narrow, winding country lanes take you through chocolate-box beautiful villages and rolling English countryside so distractingly lovely that it's easy to do exactly what I did and drive straight past Hattingley's front door. However, once you've reversed, composed yourself and exited the car trying to play it very cool, you'll quickly discover that this really is a destination worth seeking out.
Owned by Simon Robinson, current chairman of industry board WineGB, Hattingley is one of the most important and exciting producers of English sparkling wine not only in Hampshire but the whole of the UK. Their wines are increasingly popular and impressively high quality – a tasting room where shelves groan under the weight of prolific awards (they have quite literally run out of space for them all) and a gleaming, state-of-the-art winery are clear indicators of Hattingley's success, which is gaining ever more momentum under the watchful eye of Head Winemaker Emma Rice.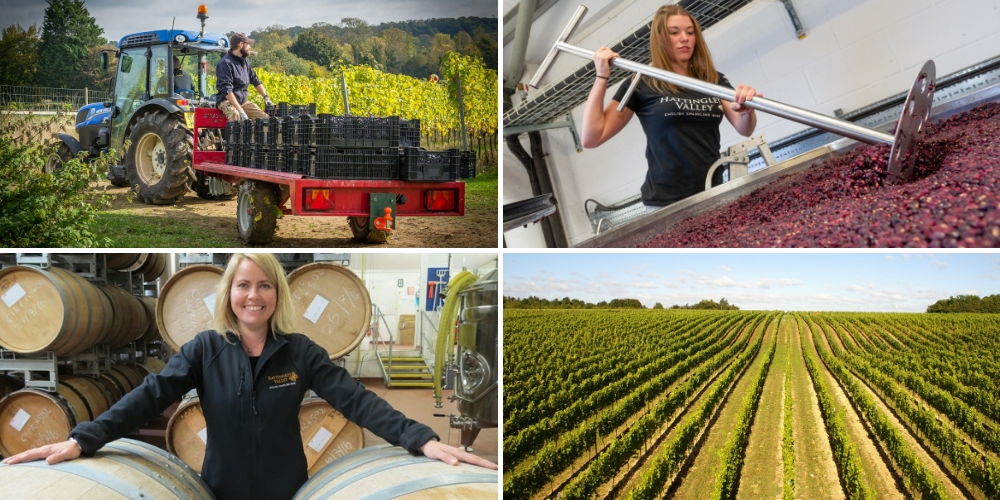 Photo courtesy of © The Electric Eye Photography
Thanks to Emma and her team, every step in the process here is careful and conscientious.  The environment is an important consideration and the utmost care is taken to ensure that their 60 acres of vines are tended with total sensitivity to the world around them. The eagle-eyed amongst you will spot the butterfly on the Hattingley logo – this is a Silver-Washed Fritillary, a rare butterfly species which can often be found amongst the Hattingley vines, signifying the richness and biodiversity of the terroir.
The wines themselves are a testament to the care and attention that's poured into every stage of the production process. They are simply delicious, precisely balanced, deep and generous, displaying all the hallmarks of great sparkling wine made in the traditional method. Hattingley's calling card is the use of Burgundian oak barrels, in which small portions of wine are fermented before blending – this gives texture and complexity as well as enhancing those fabulous creamy, buttery notes that we all know and love in our sparkling wines.
This is a truly special spot, and well worth a visit; Hattingley run tours and tastings throughout the year as well as vineyard visits and private events.
Book your visit with Winerist!
---
Raimes English Sparkling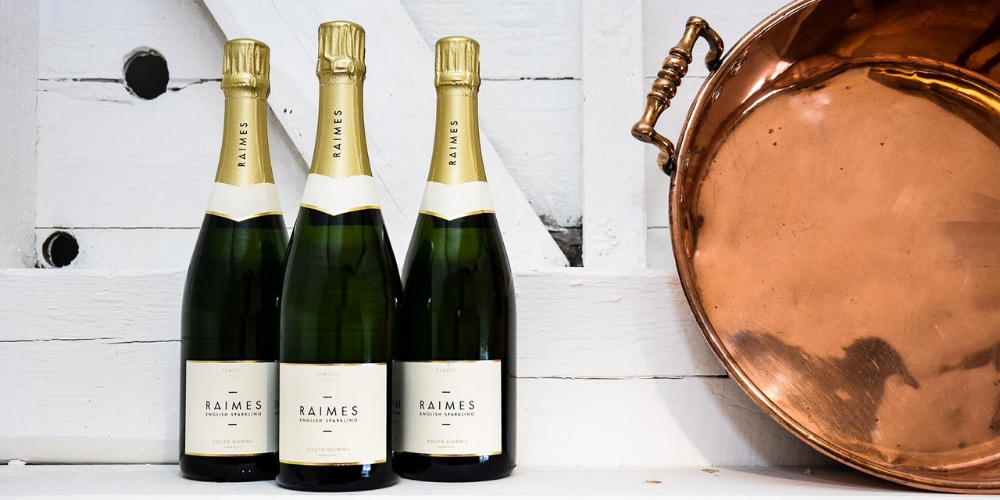 A visit to Raimes feels like the ultimate English countryside experience. Visitors enter a working farmyard complete with mooing cows, rumbling tractors and a full complement of mildly curious horses who observe languidly from their stables; a few seconds of wondering if you're in the right place ensue until a member of the family bounds over to give the warmest of greetings. Aha. Before a visit to the stunning tasting room, guests bundle into the family's Defender and rattle through gorgeous protected water meadows and tiny, pretty hamlets to reach the various growing sites, where each and every vine is lovingly tended by hand.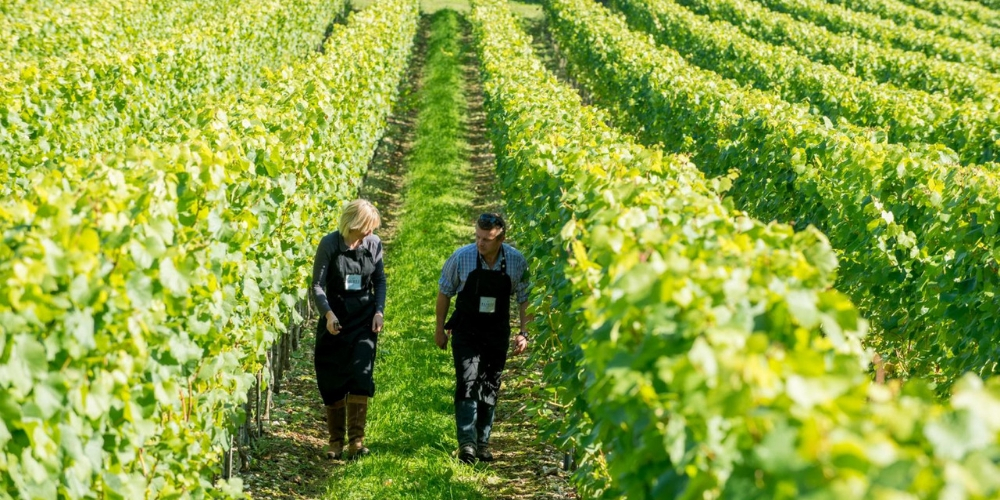 Raimes English Sparkling began as a diversification project from the fabulous Augusta Raimes and her husband Robert. The Raimes family have been farming here for five generations and are now pouring all their seemingly limitless energy into sparkling wine, aided by numerous family members. Recognising (quite correctly) the quality and potential of their chalk soils, the family planted their first vines in 2011, focusing exclusively on the three great grapes of sparkling wine – Chardonnay, Pinot Noir and Pinot Meunier. The vines thrived and Raimes now produce an absolutely wonderful Blanc de Noirs alongside their classic vintage.
There are few places in the wine world where visitors are guaranteed such a truly warm welcome and intimate experience. It helps, of course, that the finished products are so good – I'm still dreaming of that crisp, exuberant, red apple-y Blanc de Noirs!
Book your visit with Winerist!
Enjoyed this feature? Check out more awesome wineries in Hampshire and are definitely worth visiting! If you fancy exploring the UK, then make sure you don't miss Sussex with its stunning landscapes and beautiful wineries. And if you're planning to spend a day or two there, then check out these amazing places to stay in Sussex near wineries! Cheers!