It is now a rare thing to enter a wine shop or peruse a wine list and not see New Zealand represented. Aromatic, acidic Kiwi Sauvignon Blanc has become a vinous institution in the UK and elsewhere, much-loved and consumed in vast quantities by enthusiastic white wine lovers … and that's not to mention the glorious, earthy Pinot Noirs, crisp Chardonnays and confident Bordeaux blends (amongst others) which are having a serious impact on the tastes of wine drinkers all around the world.
Make no mistake, though … this seemingly endless popularity has not always been the case. Just 50 short years ago, New Zealand was better known for Kiwi birds and the All Blacks than the quality of their wine, with hardly any commercial vines and no real winemaking industry to speak of. However, over the last half a century, this breath-taking region has exploded onto the world wine scene in a big way, and it's here to stay!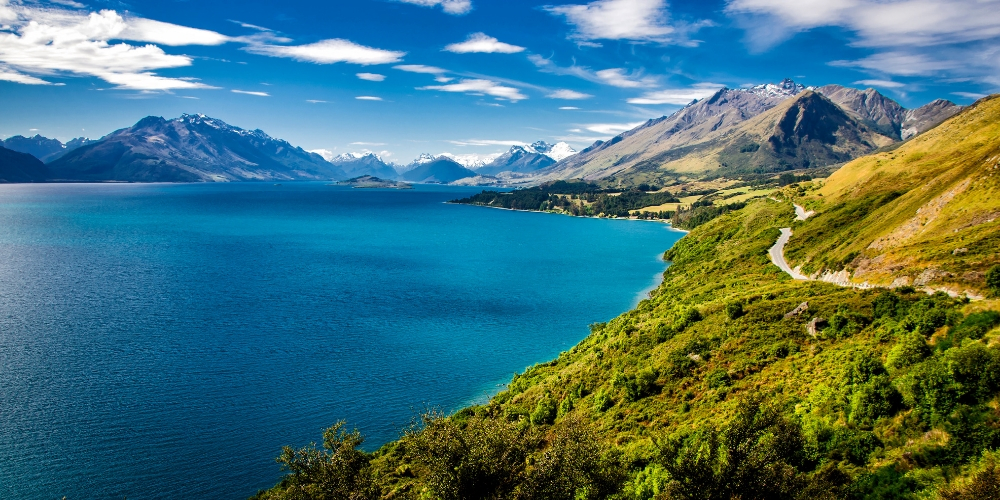 There are a number of wine-producing regions spread across New Zealand's North and South islands, from Auckland in the very north down to Central Otago, which nestles in the foothills of the New Zealand Alps almost 600 miles further south. The climate is also incredibly varied – much of the two islands was predominantly rainforest until the late 1800s, and they still receive prolific rainfall (they are islands in the middle of the Pacific, after all!) accompanied by long, luxurious hours of sunshine and cooling sea breezes. The diversity of this idyllic country is astounding, and the variations in terroir and weather conditions contribute to help New Zealand winemakers produce some of the most exciting bottles to be found anywhere in the world.
As much as we would love to keep the secrets of this remote, rugged and wildly beautiful country to ourselves, we thought it was only fair to share with you some of the amazing things happening throughout New Zealand. So, we've put together a guide to some of our favourite Kiwi wine regions – these spectacular landscapes really have to be seen to be believed, but we thought this was a good place to start!
Marlborough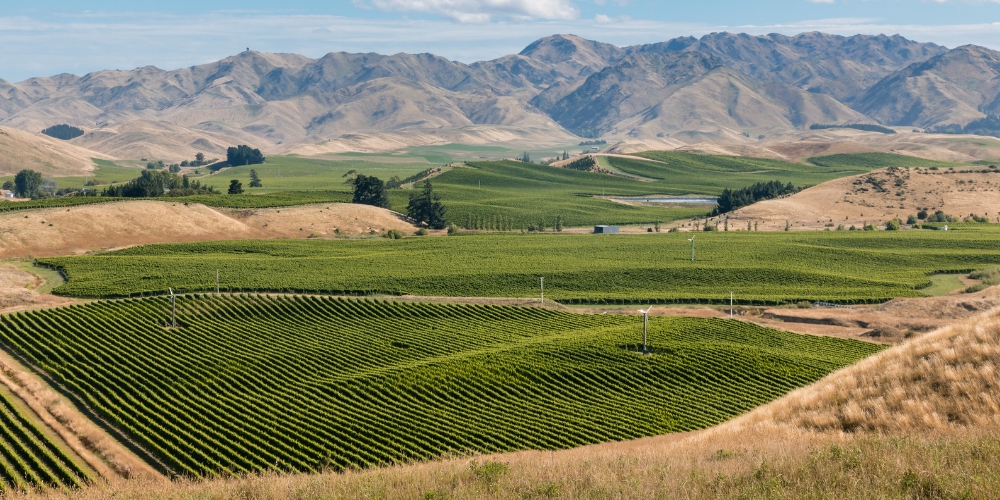 Marlborough is without a doubt the most well-known and prolific of all the wine regions in New Zealand. Sitting proudly at the northern tip of the South Island, the valleys of Marlborough have become synonymous with the Sauvignon Blanc grape, which accounts for the vast majority of plantings here. The grape thrives in the long daylight hours and is beloved the world over for its lean, minerally personality, imbued with instantly recognisable aromas of lime, passion fruit and gooseberry thanks to the cool, sunny climate.

Unsurprisingly, Marlborough is home to some of the most iconic names in New Zealand wine; think Cloudy Bay, Saint Clair, Oyster Bay and Villa Maria (to name but a few), who sit alongside a whole host of equally passionate small producers all dedicated to the pursuit of stunning Savvy B. The region does grow other grapes too, albeit in smaller quantities – Riesling shares many of the same characteristics as Sauvignon Blanc and so also does well here, alongside some Pinot Noir and Chardonnay which are used in both still and sparkling wines (if you've never tried a New Zealand sparkling wine, I suggest you do so with great haste!)
The biggest town in the region is Blenheim, a quick 90-minute hop by aeroplane from Auckland. As you might expect, it's a Mecca for wine tourists, foodies and oenophiles alike, and there's nowhere better to sample Sauvignon than at one of the town's many wine bars and restaurants, alongside some fresh local seafood – Cloudy Bay oysters are a particularly good match!
Central Otago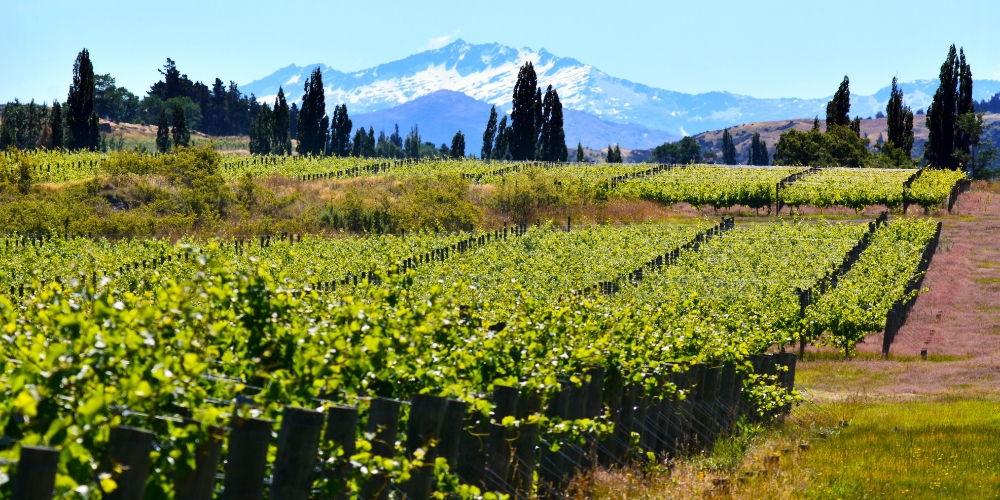 The most southerly wine region in the world, Central Otago was formerly a centre for gold prospecting in the 1800s and is today the home of Pinot Noir in New Zealand. This notoriously demanding grape accounts for upwards of 75% of total plantings in the region and thrives in the dramatic, achingly beautiful landscape. Central Otago has a markedly different climate from anywhere else in New Zealand – continental, rather than maritime, marked by short, sunny summers and consistently cool temperatures which Pinot Noir luxuriates in.
The red wines produced here are brimming with personality, reflecting the lust for life that seems to be shared by all New Zealanders. Most are fun and fruity, with a youthful energy that makes them great for drinking at a relatively early age – however, more and more producers are also striving to create Pinot Noir in a style which emulates red Burgundy (for many the ultimate expression of Pinot Noir), with remarkable success.
There's so much to see and do for visitors here, too. Central Otago possesses some of the most singularly spectacular landscapes to be enjoyed anywhere in the world, making it a dream destination for lovers of the great outdoors. It's possible to cycle historic gold rush trails, enjoy a cruise on one of the region's two great lakes, or enjoy a variety of winter sports in cold weather such as ice skating and curling. In between a vineyard visit or two, of course!
Hawke's Bay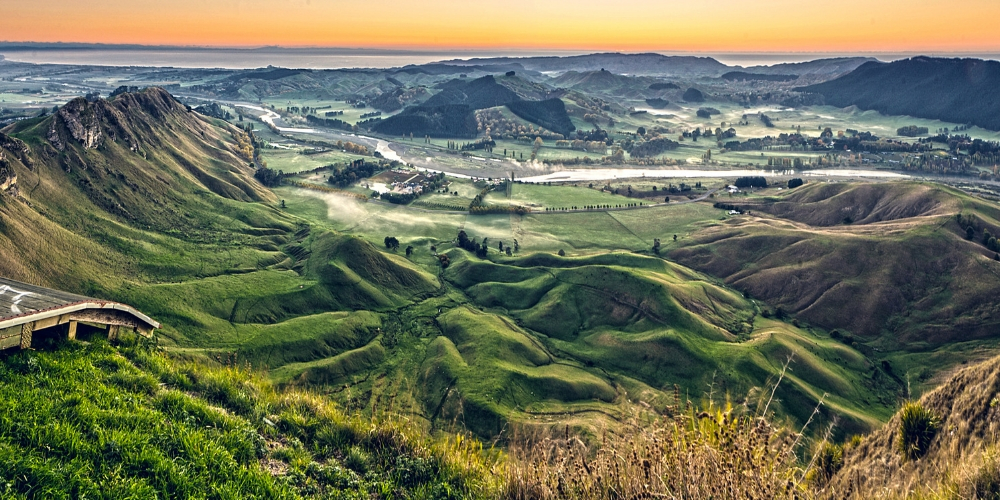 Hawke's Bay boasts some of the most venerable wine heritage in all of New Zealand, with vines planted and cultivated on the quiet east coast of the North Island since the mid-19th century. Cabernet Sauvignon quickly made its mark here – and since the first serious winemaking efforts began in the 1960s and 1970s, it has been all about big, bold Bordeaux blends (Cabernet Sauvignon and Merlot) with areas such as Gimblett Gravels producing confident, complex wines which are more than up to a little healthy competition with their French cousins. They also do a fabulous line in cool, crisp Chardonnays thanks to the huge variety of soil types around the region.
In addition to the wide selection of wonderful wines, Hawke's Bay is also home to the cities of Napier and Hastings, two of the most well-known in New Zealand and well worth a visit. Both cities are built in a gorgeous Art Deco style that hearkens back to the traditional architecture of the region, much of which was destroyed in a huge earthquake in 1931. There is even an annual Art Deco festival which takes place for a week every February, attracting thousands of visitors each year. It's also a popular cyclist's destination thanks to the miles of flat, forgiving cycle routes … which, luckily, also happen to take in quite a number of wineries!
Gisborne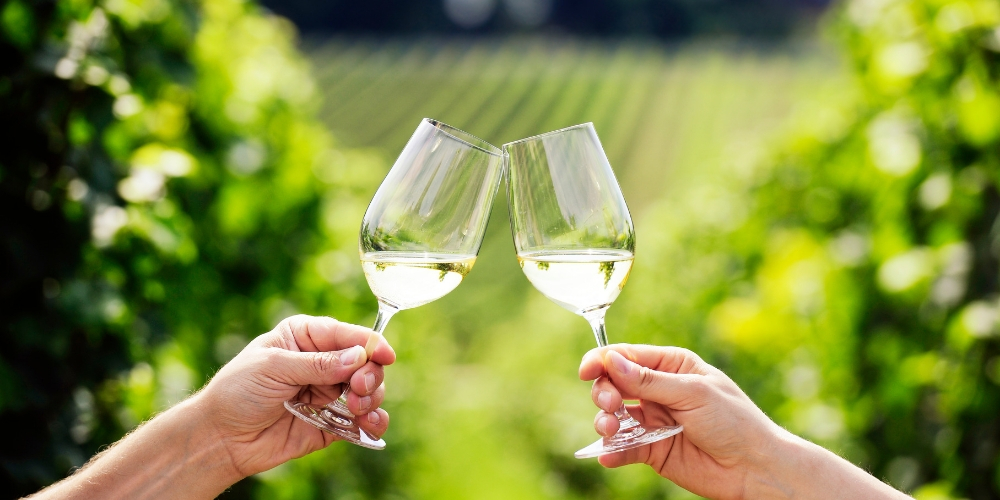 The self-styled 'Chardonnay Capital of New Zealand', Gisborne nestles prettily on the tip of the East Cape – the most eastern city in the world, it's also the very first one in the world to see the sun rise every day. It was formerly one of the most prolific wine producing regions in all of New Zealand, and whilst it no longer shouts as loudly as Marlborough and Hawkes's Bay, Gisborne quietly and carefully produces world-class Chardonnay alongside a few other white grapes including Gewurztraminer. The weather tends towards the slightly more tropical here, with plentiful sunshine and rainfall giving the grapes distinct, delectable tropical characteristics – think luxuriously well-rounded Chardonnay with aromas of lychee, peaches and passion fruit.
Wine aside, this corner of the North Island is also a haven for water lovers. Learn to surf, scuba dive, spot whales or swim with stingrays … the ecology here is stunning, and there are many tours and trips available to help you experience the very best of it. In addition, history lovers will be fascinated to learn that this was the site of Captain Cook's first landing on New Zealand in 1769, not to mention the strong Māori tradition which still exists here – Gisborne is said to be the site where the first Māori canoe (or waka) landed on the island.
Wairarapa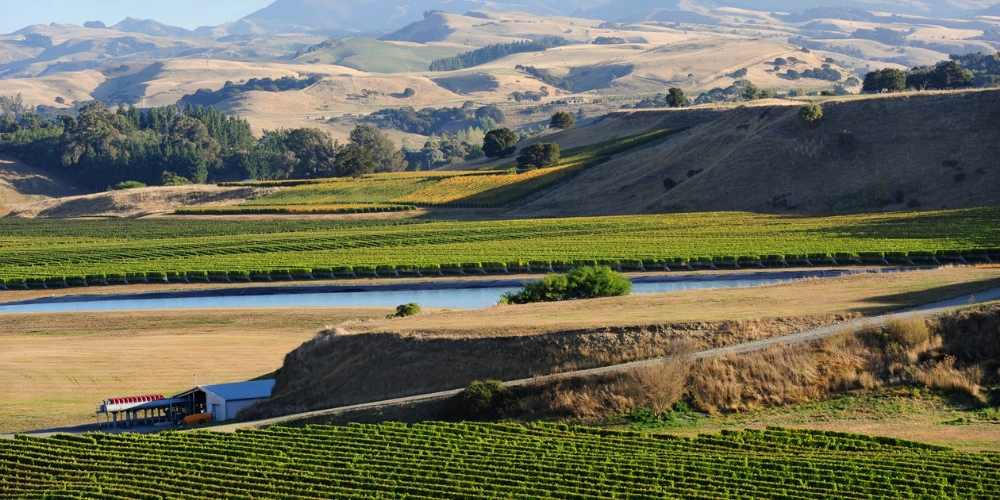 Photo credit: wairarapawinegrowers.co.nz
The North Island's answer to Pinot Noir, rural Wairarapa (which also includes the sub-region of Martinborough) is the most southern wine region on the North Island, and rivals Central Otago in terms of the quality of the red wines made here. Their notably dry climate and long growing season make it possible to produce some of the most Burgundian-style Pinot Noir in the country, spicy, lean and earthy. Wairarapa also lends itself perfectly to Sauvignon Blanc, and the examples produced here are particularly intense and aromatic, balancing notes of grass and green pepper alongside tropical passionfruit and mango.
Some significant names in Kiwi winemaking, such as Ata Rangi and Dry River, have their homes here and the bucolic colonial town of Martinborough has become a thriving wine hub, overflowing with fantastic bars, hotels and restaurants just an hour's drive outside of capital city Wellington. The region's focus on wine is intense, with most attractions having some kind of vinous theme, from tasting centres and winery visits to full day food and wine tours.
Canterbury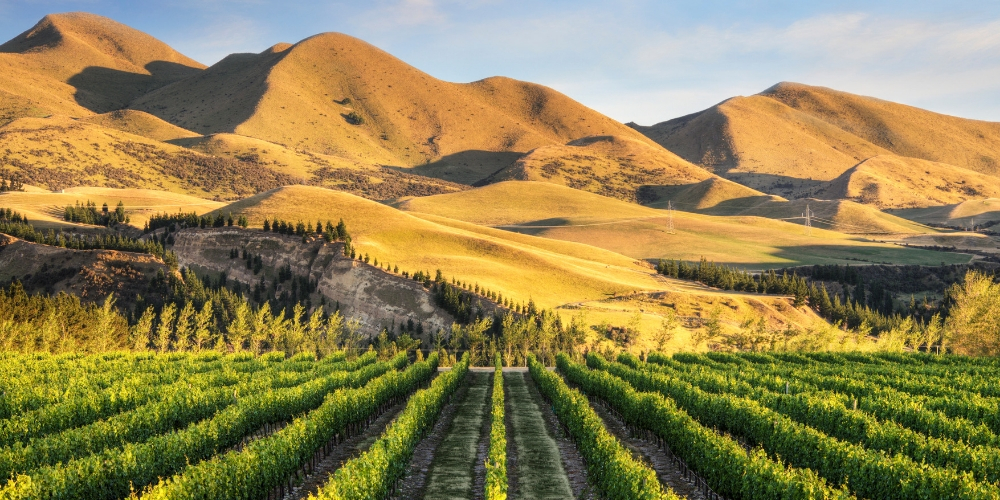 The expansive region of Canterbury centres around Christchurch, capital city of the North Island, and is a sprawling land of dramatic mountain ranges, serene turquoise lakes and beautiful coastline. Technically, this expansive area is a collection of smaller sub-regions, the most notable of which is Waipara; despite this, the region isn't heavily planted with grapevines and tends to be favoured by small producers instead of big brands. You will mainly find the classics (Sauvignon Blanc and Pinot Noir) growing here, although Canterbury has also forged itself a reputation as a producer of particularly high-quality Riesling, thanks in part to the efforts of producer Pegasus Bay.
This part of New Zealand is a true natural marvel, and it's possible to experience everything from bathing in hot springs to spotting orca whales and even ascending majestic glaciers. Furthermore, the city of Christchurch is a whole heap of fun, a flamboyant melting pot of traditional Kiwi culture set alongside modern art and architecture, an achingly trendy food scene and a laid-back, welcoming vibe that it's hard to find in most other cities around the world.
If you liked this article, read a more detailed guide of Hawke's Bay wine region. Explore the grape varieties of New Zealand and find out everything about Kiwi Sauvignon Blanc here!