When people think about Canadian wine British Columbia's Okanagan Valley or Ontario's Niagara Region tend to be top of mind, but over the last few years several new wine regions have blossomed – including Ontario's Prince Edward County (PEC) wine region, where almost 40 wineries now operate and more are expected to open soon.
Prince Edward County is a wine and food lover's paradise, as evidenced by my two recent weekends spent exploring the region (one of which was as part of the #IndulgePEC blogger event). Lovely B&Bs and inns dot the area, giving travelers ample options in their search for a place to stay. I liked Angeline's Inn, which was recently renovated and now includes their lovely Hubb Café where you can indulge in some of the best homemade treats the County has to offer. The Merrill Inn is another beautiful place to stay with a full-service restaurant on site and just a short walk away from Main Street in Picton.
Wherever you stay, the wineries in Prince Edward County are well worth a visit. Possibly the best-known internationally, Norman Hardie Winery makes fabulous wines that are only available on-site – the County Chardonnay and Pinot Noir are just two worth trying. Karlo Estates is another must-visit in the area with a beautiful wood building to house its unique wines – their CHOA Chardonnay is aged in specially made barrels of cherry, hickory, oak and ash, the 5th Element Petit Verdot is a rare single varietal and their Van Alstine red and white ports continue to receive rave reviews.
For a great lazy afternoon stop, Sandbanks Estates Winery has a relaxed feel to go along with their easy-drinking wines (I'm a fan of their French Kiss Cabernet Merlot, Baco Noir Reserve, Rosé, and LOVE – a casis apertivo made with white wine and organic Quebec casis). Doted with colourful Muskoka chairs and staffed by friendly people, this is always a fun winery visit.
With so many wineries in the area, I couldn't even begin to list them all but some great stops in the area include Rosehall Run Vineyards (where you can get wonderful wines alongside great local groceries), Huff Estates Winery (enjoy their wines and stop to visit their beautiful Oeno art gallery), Lighthall Vineyards (their 2011 Progression sparkling is one of the best I've tried) and Harwood Estate Vineyard (a fully solar winery).
Bringing along a non-wine drinker? PEC also plays host to 66 Gilead Distillery, where you can purchase real craft vodka and gin (rum and other dark spirits are coming soon), visit their barrel maker or sample their barrel-aged vinegar. County Cider makes wonderful local cider and the view from their patio is spectacular – this is a great place to stop for some wood oven pizza and a Waupoos Cider. And Barley Days Brewery offers great craft beers for any taste – their special edition Sugar Shack Ale, made with real maple syrup, is available only in March and is a highlight of the Maple in the County Festival.
The County has no shortage of great places to eat, including The Agrarian, East and Main, Pomodoro, The Merrill Inn and Portabella. There are also an abundance of wonderful bakeries and farm-fresh fruit and vegetables are available seasonally. Waupoos Winery has a chocolate shop and its own maple sugary, as well as a petting zoo, making it a fun stop for the whole family.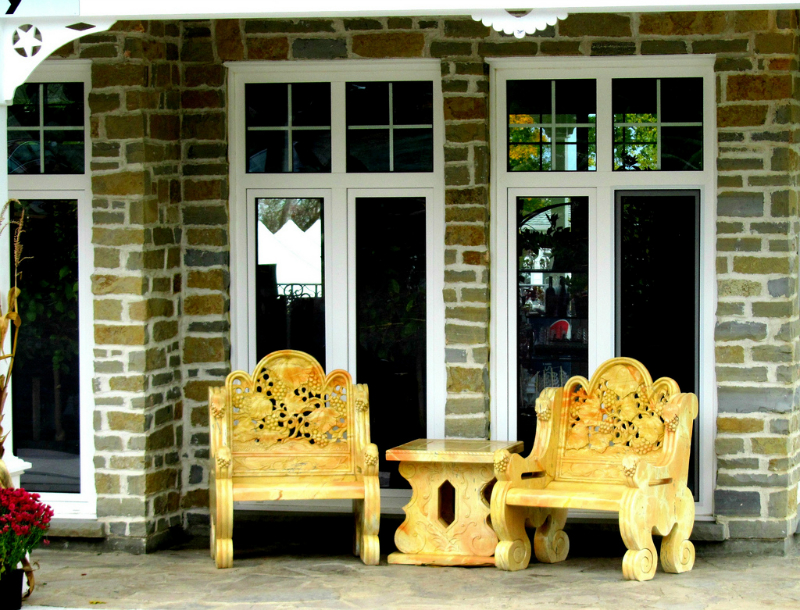 And the PEC Arts Trail will introduce you to local potters, glassmakers, painters, photographers and sculptors – it's a fantastic way to spend time between winery visits or split your visit in two and spend one day on art and the other on wine. With so much natural beauty, the abundance of art is not surprising.
A Prince Edward County wine trip surely won't disappoint.
Written by: Krista Lamb. Krista Lamb is a writer and newbie wine student in Toronto, Ontario, Canada. She's blogging her adventures as she learns about wine at http://kristalamb.blogspot.com
Have you visited Prince Edward County? What was your experience like? Please share on the comments section below.