Few winemaking countries on earth can boast such an incredible blend of stunning scenery, ancient history and centuries of winemaking heritage as Spain. This colourful and creative nation can trace its wine history back for five thousand years to the Phoenicians, who landed at Cádiz and brought with them the winemaking know-how that would place Spain firmly at the pinnacle of European viticulture for centuries to come. We are all familiar with Spain's most famous regions, from iconic Rioja to rising star Rias Baixas – but this is also a country of hidden gems and wonderful surprises, particularly when it comes to wine.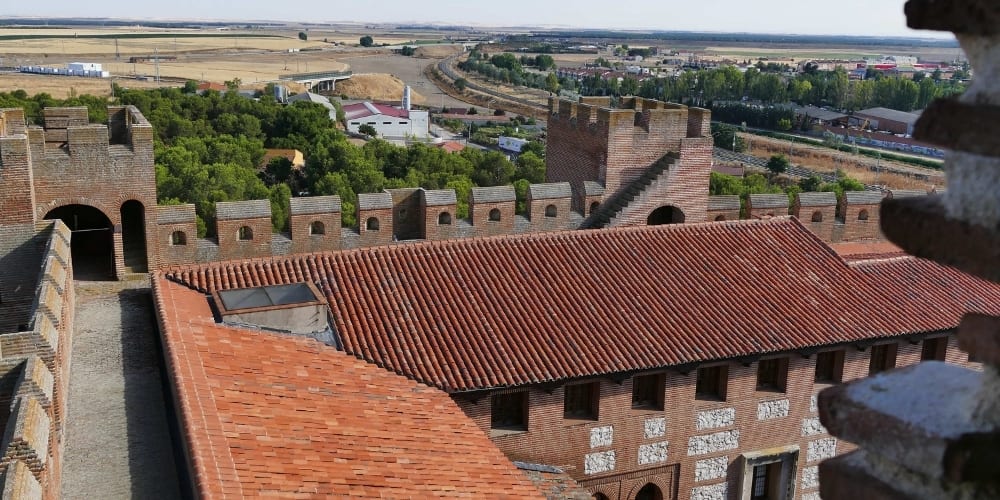 Picture credit: D.O. Rueda
One such Spanish treasure is D.O. Rueda, an ancient region which sits in northern Spain at the heart of Castilla y Léon, just a stone's throw from the lively city of Valladolid. D.O. Rueda is all at once very young and very old … the first grapes arrived here ten centuries ago from North Africa and have endured through a thousand years of changing landscapes, cultures and peoples. This is the most famous Spanish wine region that you've probably never heard of – not only is D.O. Rueda one of the largest producers of wine in all of Spain, giving neighbours such as Rioja a run for their money, its wines are also one of the single most popular choices for discerning Spanish drinkers. Rueda holds countless secrets just waiting to be discovered by intrepid wine fans, and the Winerist team have taken great pleasure in uncovering this amazing region for ourselves.
Ten Centuries of Rueda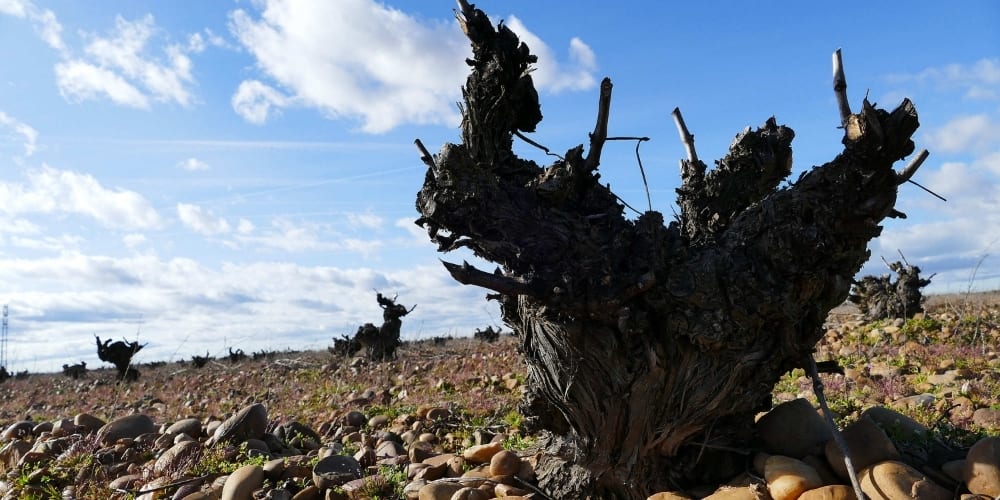 Picture credit: D.O. Rueda
The history of D.O. Rueda is a long and fascinating one, with the region's wine culture evolving alongside some of the most interesting and exciting moments in Spanish history. The Middle Ages saw the region rise to fame as the court of Charles I of Spain made their home in the beautiful city of Valladolid. The royal presence attracted eminent guests and admirers from all over Europe, and Valladolid was a Mecca for the wealthy and famous for centuries. One of its most famous visitors, Christopher Columbus, died here in 1506, convinced that he was still in the West Indies!
As a result of the presence of the Royal Court, the wines of the region were much in demand and enjoyed all around Spain and further afield. At this time, the wines would have been produced in a fortified style which we would find more similar to sherry than the crisp dry whites that we love today. This continued even up until the 1970s, when one of the region's most popular wines was the 'Dorado'. Dorado was a sweet and flavourful wine which was described by a 1911 Royal Decree as 'of special rank … similar to the wines made in Jérez and Malaga' and was seen as a tribute to the traditional wines served centuries before in the Spanish courts. However, the tastes of wine drinkers have certainly changed a little since the parties of the medieval Spanish courts. In just the few short decades since, sweet and fortified wines have fallen out of fashion with wine lovers seeking dry, refreshing whites, a change which was pioneering by Marqués de Riscal and esteemed French winemaker Émile Peynaud.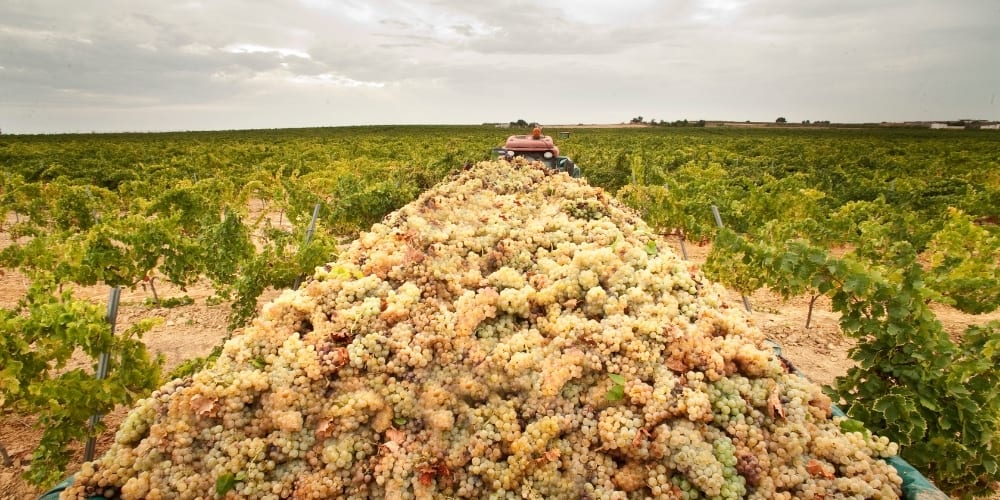 One thing that has remained constant, however, is the importance of one single grape variety – Verdejo. Unusually for Spain, D.O. Rueda is most famous for its white wines and received its D.O. status (D.O., or Denominación de Origen, is a classification designed to preserve the history and traditions of the region) thanks to the success of Verdejo. This is particularly important at a time when Spanish consumption of wine is decreasing overall but white wine drinking is on the rise, meaning that Verdejo is fast becoming a permanent fixture in wine cellars all over Spain.
Find out more about Verdejo's amazing history by going to Viva Verdejo! Discovering D.O. Rueda's Most Famous Grape.
What Makes D.O. Rueda Special?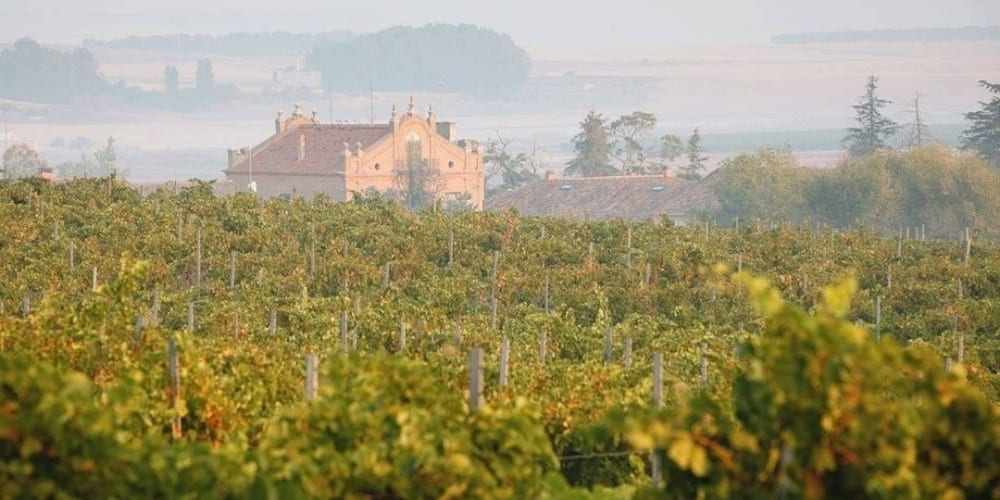 Picture credit: D.O. Rueda
The best partnerships in the wine world are forged when a particular grape variety discovers its own perfect growing conditions (or terroir) – D.O. Rueda and Verdejo are one such pairing. The vineyards of Rueda sit on a flat, yet high-altitude plateau formed by the ancient river Duero, where heights can reach anywhere from 700 to 870 metres above sea level. This creates a climate of extremes where summers are sweltering hot, winters can be long and biting, and temperature differences between night and day can be 20 degrees or more.
Whilst you may not think this sounds like the ideal environment for vines, in fact the opposite is true! Verdejo and many other grape varieties thrive in the area's mineral-rich soils, with the hot summers encouraging the vines to develop remarkably strong, deep root networks which reach down far enough to reach the water far below. The range between day and night-time temperatures, meanwhile, are a perfect recipe for helping white grapes retain their bright, refreshing acidity whilst developing healthy sugar levels in the warmth of the summer sun. The end result is a perfect balance of sugar, acidity, flavour and aroma in all those lovely ripe grapes.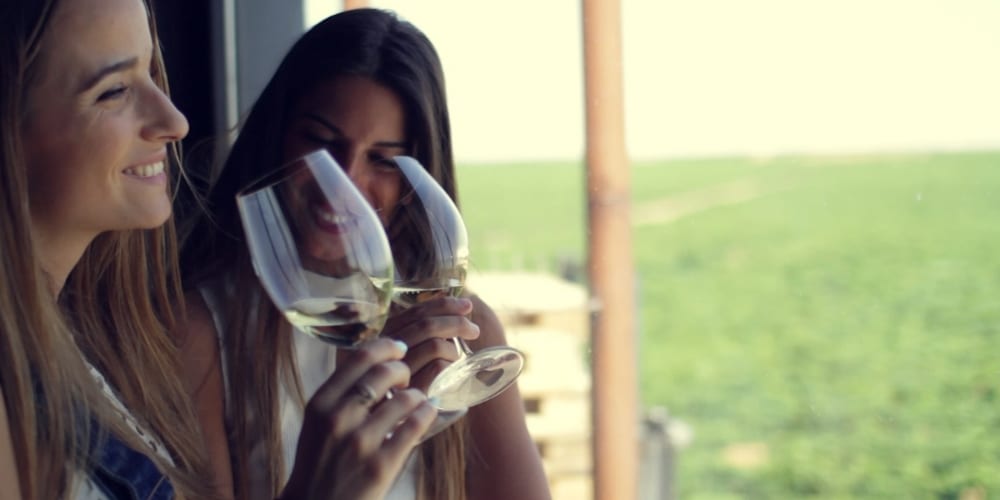 Picture credit: D.O. Rueda
This unique combination of weather conditions and geology is one of the single most important factors influencing the unique personality of the wines of DO Rueda, and one which is fundamentally important in capturing the character and heart of the region. This is summed up perfectly in the simple words of Santiago Mora Poveda, the Director of the D.O. Rueda Consejo Regulador 'Soils. Grapes. Climate. All of these together are the meaning of D.O. Rueda.'
Time for a Change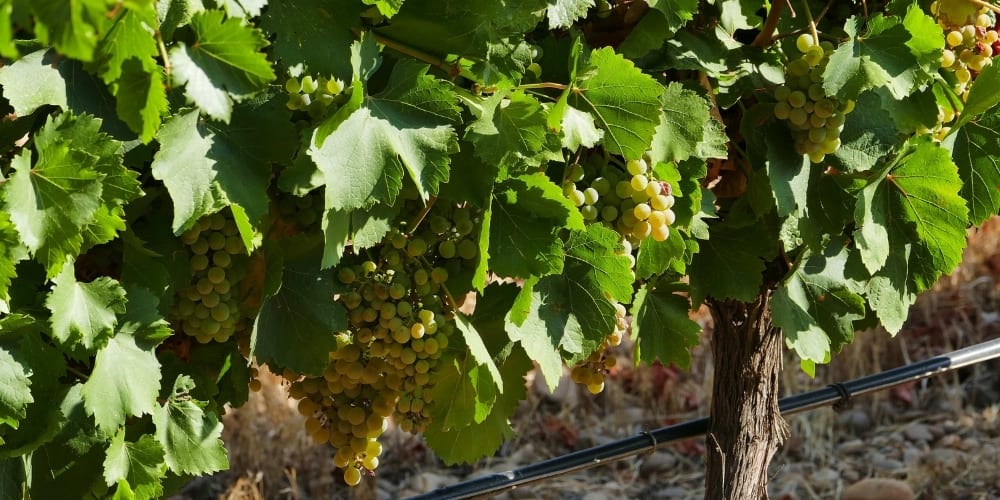 Picture credit: D.O. Rueda
However, it is important to remember that whilst Verdejo is undeniably D.O. Rueda's flagship white grape and the one that producers here are most proud of, there is more to the Rueda story than just one single variety. During the late 19th and early 20th centuries, the vineyards of Spain were ravaged by phylloxera, a nasty insect which was transported into Europe hidden away in American vine cuttings and proceeded to decimate vineyards across Europe. The damage was so bad that the entire future of winemaking in Europe seemed at risk – but fortunately, scientists discovered that grafting European vine cuttings to American roots (which had developed immunity to phylloxera) and Europe's vineyards were able to rebuild.
D.O. Rueda, like everywhere else in Spain and the rest of Europe, suffered tragic losses to its vineyards as a result of phylloxera, with their 90,000 hectares of vineyards reduced to just 19,000 in the space of a few short years. Only those few vines planted in a certain type of sandy soil where phylloxera cannot live escaped the damage. When the time came to rebuild, the winemakers of Rueda decided that it was time to diversify, and a whole host of new grape varieties were introduced. These included global favourite Sauvignon Blanc, Viognier and Chardonnay, alongside the red Tempranillo grape that made neighbouring Rioja so famous and international red varieties Garnacha, Merlot and Cabernet Sauvignon.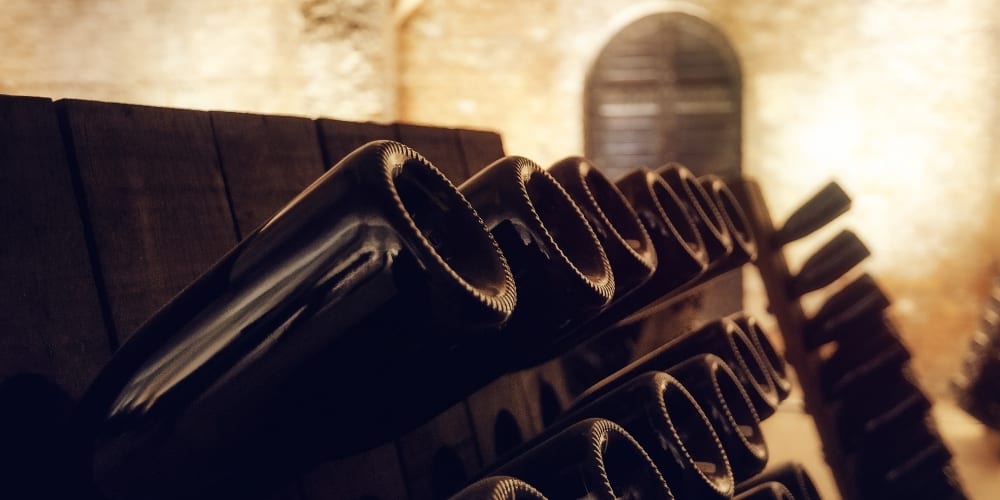 This enterprising and forward-looking approach in many ways epitomises the spirit of D.O. Rueda. This is a creative, dynamic region which has always been able to adapt to endless change and upheaval over the course of an incredible ten centuries. Wine styles have changes, grape varieties have come and gone, but wine and winemaking has always remained a constant at the heart of this beautiful region.
Discover D.O. Rueda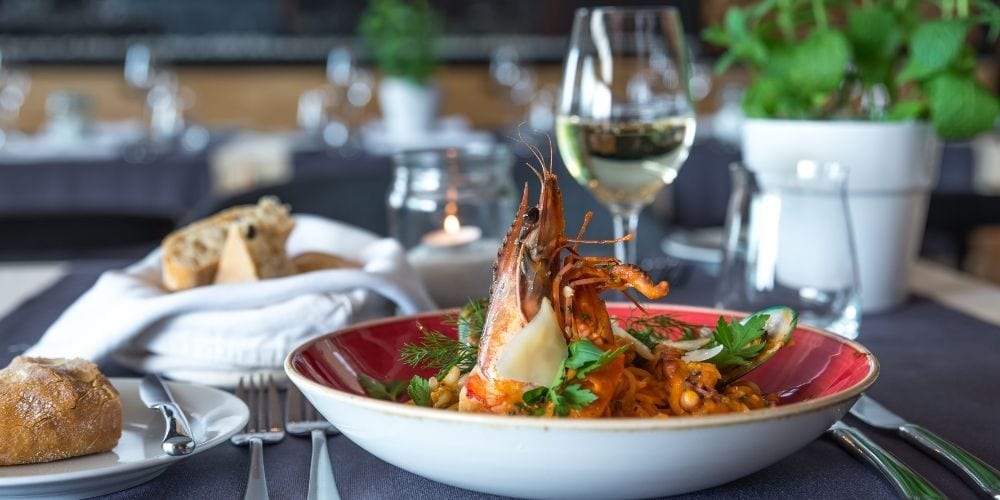 Despite its historical roots, D.O. Rueda is a region with its focus firmly set towards the future. The winemakers here continue to embrace change and innovation in many forms, whether it's planting Sauvignon Blanc in response to the world's seemingly endless appetite for this particular white grape, or mechanising much of the grape harvesting process in order to ensure that the grapes retain the bright, fresh flavours that we love to see in our glasses. The region's plethora of wine styles and techniques epitomise the flexibility and creativity that have allowed Rueda to prosper for a millennium.
However, don't just take our word for it. Not only are the wines of D.O. Rueda incredibly popular all around Spain, but their great taste and remarkable ability to age have also gained them a passionate following from world-famous chefs, wine critics and Michelin-starred restaurants; from Lucas Payà, former sommelier at El Bulli, to Madrid's extraordinary three Michelin-starred DiverXO. So, take it from us – whether you're a lover of dry, refreshing white wines or charismatic reds, D.O. Rueda is the secret Spanish wine region that you simply must discover!
Explore the wines of DO Rueda in our shortlist of Six D.O. Rueda Wines You Must Try, then brush up on your grape knowledge with Viva Verdejo! Discovering D.O. Rueda's Most Famous Grape.