Wine lovers, get your palates ready for our incredible, worldly line up of the best wine events and festivals this October – with the addition of some exciting new taprooms opening in Sonoma County too! The only thing that should be haunting you this Halloween is your thirst for the likes of a spicy Carmenere or the soothing taste of a Pinot Noir. Step outside into the crisp autumn air and prepare your taste buds for the exciting food, beer and wine events happening in destinations all over the world.
San Francisco's Top 100 Wine Tasting Event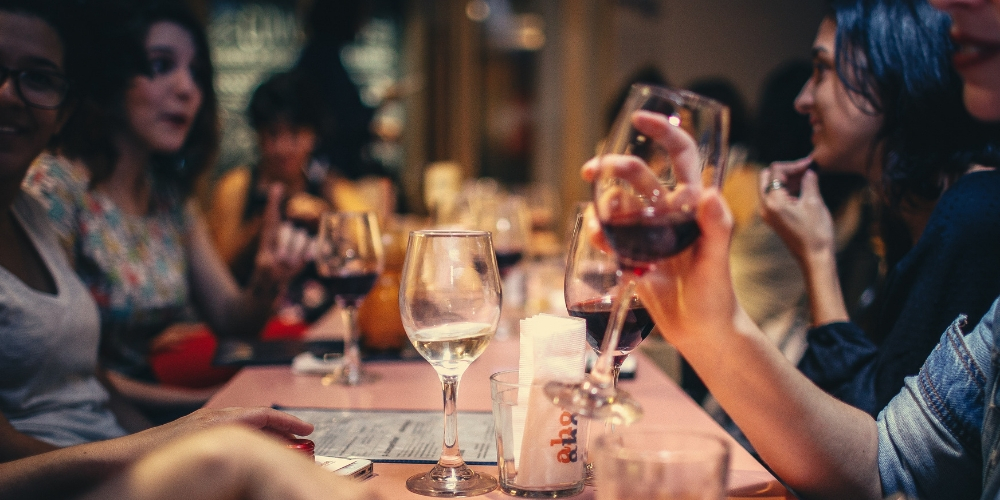 For the 16th year running, the Top 100 Tasting Event in San Francisco is back and attracting wine connoisseurs and consumers to world-class wines originating from regions all over the globe. Expect high-quality wines from organic and biodynamic producers and a pleasant tasting experience when paired with food from local SF restaurants and purveyors.
These annual wine events are brought to you by Wine & Spirits Magazine who have carefully selected the Top 100 Wineries of 2019. "The wine market in the US has become the largest in the world," says Joshua Greens, editor and publisher of Wine & Spirits Magazine. "The wineries pouring at the Top 100 range from local producers to international stars."
Wine tastings will be happening left, right and centre so save the date Thursday, 10th October 2019 and book your tickets now!
Tickets start from $110.
The Chelsea Wine Show is BACK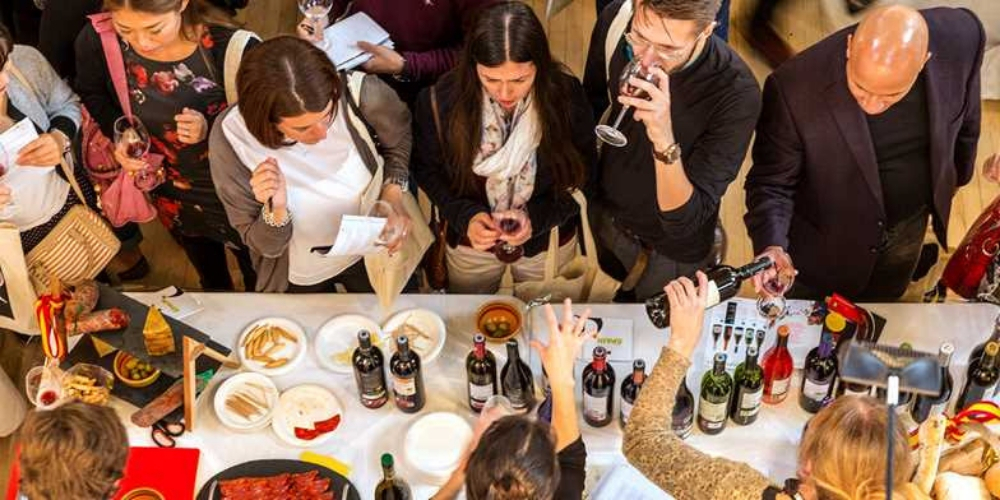 photo credit: thewineshowchelsea.com
Make a mental note, set a reminder on your phone or write it down in your calendars so as not to miss the phenomenal showcasing of only the best of the best when it comes to wine. This Friday, 18th October – Sunday, 20th October The Wine Show Chelsea is back. Guests should expect to experience a free and immersive masterclass covering a plethora of interesting topics, wine tastings, and a display of products from all around the world.
Over the wine-filled weekend, attendees should expect international and boutique wine producers, a showcasing of spirits brands from around the globe, free masterclasses, a beer zone, a G&T bar, yummy food stands and more…
See you there!
Celebrate the International Pinotage Day Festival in Canada
The View Winery, located in Okanagan, is one of the places across the world that will be celebrating International Pinotage Day, but what makes this winery extra special is knowing that it's one of the few wineries that grows the distinctive Pinotage South African grape. On Saturday, 12 October, spend the day from 11:00 – 18:30 tasting wines from The View Winery's complete Pinotage range and pair each sip with delicious nibbles.
Your palate can expect to be treated to the likes of White Pinotage, Pinotage Rosé and their most popular Pinotage Reserve. Choose for yourself whether you would like to taste the intricate journey of wines from their infancy stages right up to their vintage senior development in a special vertical wine tasting.
Tickets start at $10 and no reservation is required, so come along and celebrate International Pinotage Day with The View Winery.
Sonoma County's first beer festival – 'The Freshtival'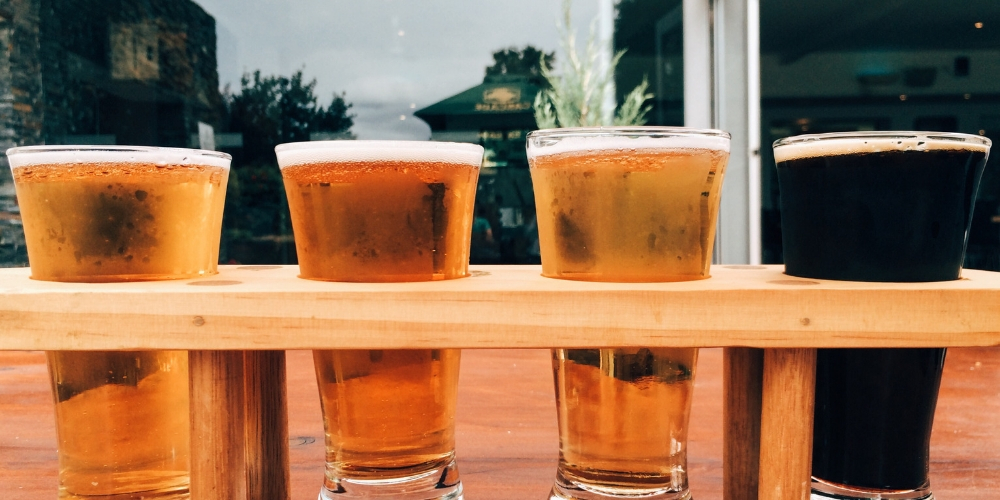 Only craft beers straight from the brewery and less than seven days old will be poured in the main festival area of The Freshtival, a brand new beer festival set to debut Saturday, 12th October in Rohnert Park, in central Sonoma County.
Hosted by HenHouse Brewing Company in collaboration with the Bay Area Brewers Guild, The Freshtival will feature more than 100 different fresh-from-the-brewery beers, plus live music, delicious food, a gallery of beer industry art, and interactive beer-freshness edutainment.
Admission is $20-$55 with proceeds benefitting the Bay Area Brewers Guild.
Experience one of the most popular wine festivals in London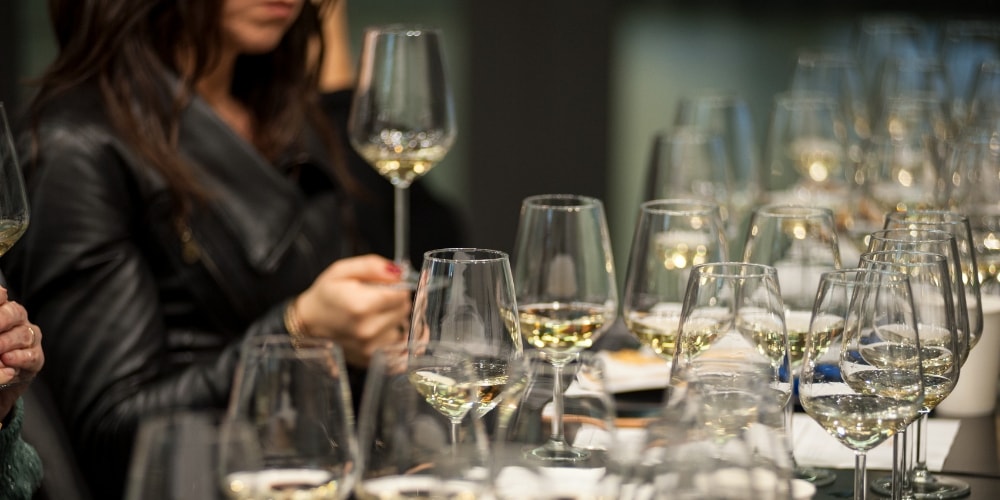 The London Festival of Wine sells out year after year and for good reason. You won't just find a buzzing atmosphere here, but a community of people who share one major thing in common – their love for wine. This day-long wine event brings exhibitors and top British wineries who are keen to introduce their fascinating collection of wines.

Attendees at this London wine festival can expect to sip on some of the world's most unique wines and learn a wealth of knowledge from winemakers and expert tutors themselves. Discuss what you're drinking, the history, the context and the character behind each bottle and make new discoveries to add to your wine cabinet at home!
Commencing on Saturday 19 October, 2019 from 12:30 – 17:00, The London Festival of Wine welcomes all, and offers wine tastings and discounts on great wines with your wristband.
Explore the largest food and wine festival in Shanghai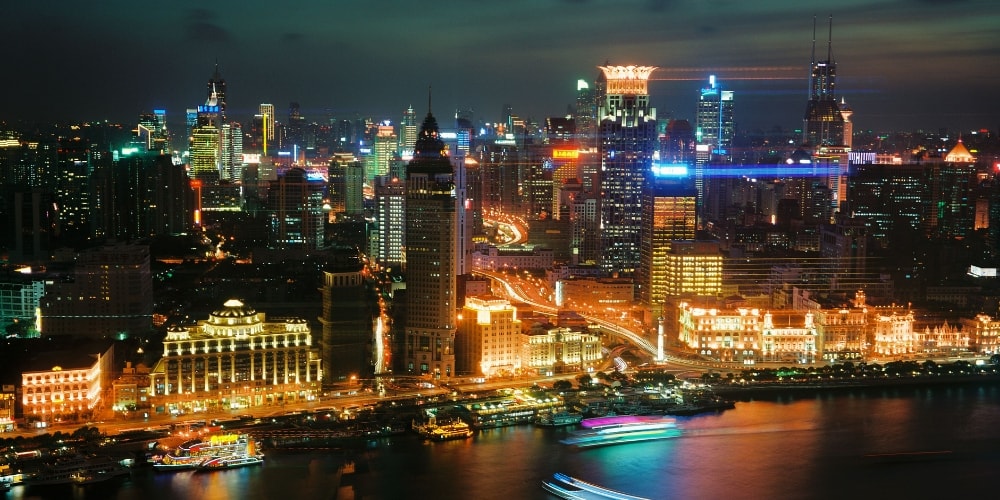 China has been up and coming in the wine industry worldwide in the last two decades and continues to produce wines that are globally recognisable. It's why the 2019 Shanghai Wine and Dine Festival makes our October list. Back for the fifth year running, The 2019 Shanghai Wine and Dine Festival expects to showcase over 300 brands from more than 30 different countries proving itself to be the biggest food and wine festival in Shanghai.
Learn more about the interesting wines you taste in seminars, watch a range of fascinating shows and enjoy the diverse tastes in your wine and food pairing. The 2019 Shanghai Wine and Dine Festival takes place Friday, 18 October at 09:00 and ends Sunday, 20 October at 21:00 and is located at North Bund (Jin Mao Group).
Visit Seismic Brewing's new Sebastopol taproom

Photo credit: blackdiamond.co.uk
If you like flavourful and sustainable craft beers then Seismic Brewing Company's new taproom in The Barlow centre in Sebastopol has got you completely covered. Make your way to western Sonoma County and step inside the new taproom to marvel at the floor-to-ceiling windows, wood-panelled walls, and outdoor spaces. The new taproom boasts a choice of 12 rotating taps, in addition to some of the brewery's award-winning favourites such as small-batch and barrel-aged offerings only available at the taproom.

All Seismic beers are made in a sustainable manner, using practices that support ecological, human, and economic health and vitality now and for years to come. The brewery is designed to maximise water and energy efficiency, the spent grain is donated to a local rancher as nutrient-rich animal feed, the tap handles are made with Forest Stewardship Council-certified woods, and employees are paid a legitimate living wage — just to name only a few of the efforts made to keep the brewery as sustainable as possible.
Come along this October to drink craft beer that not only tastes great, but is made sustainably too.
Sip Golden State Cider at new taproom in The Barlow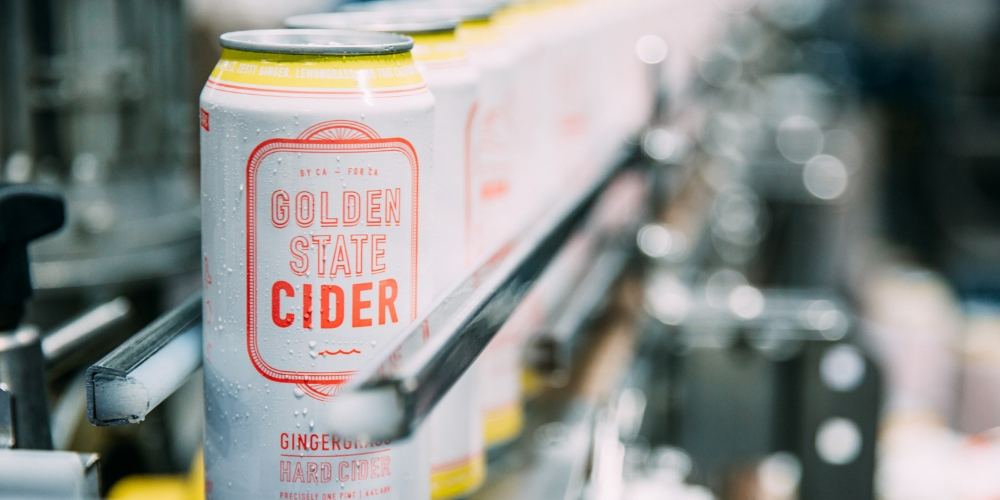 Photo credit: blackdiamond.co.uk

Take a refreshing sip of delicious apple-driven dry ciders in the new Golden State Cider taproom in The Barlow centre, located in Sebastopol in western Sonoma County. Visitors to the taproom can decide on obtaining four-packs for spontaneous picnic adventures and a one-of-a-kind pairing menu with food from the neighbours at The Barrio Cocina. All the ciders are made with apples native to the West Coast in regions such as California, Oregon, and Washington. Drink more and worry less knowing all Golden State Ciders are vegan-friendly, gluten-free, and made with zero concentrates.
Golden State Cider started back in 2012 on an organic farm with co-founders Hunter Wade and Jolie Devoto selling their golden liquid exclusively at Bay Area farmers markets for the first couple of years. Cider making became a full-time obsession, and Golden State Cider was born, based on the idea that great cider starts with quality fruit.
Learn more on your visit to the new Golden State Cider taproom!
Go champagne tasting in Adelaide, Australia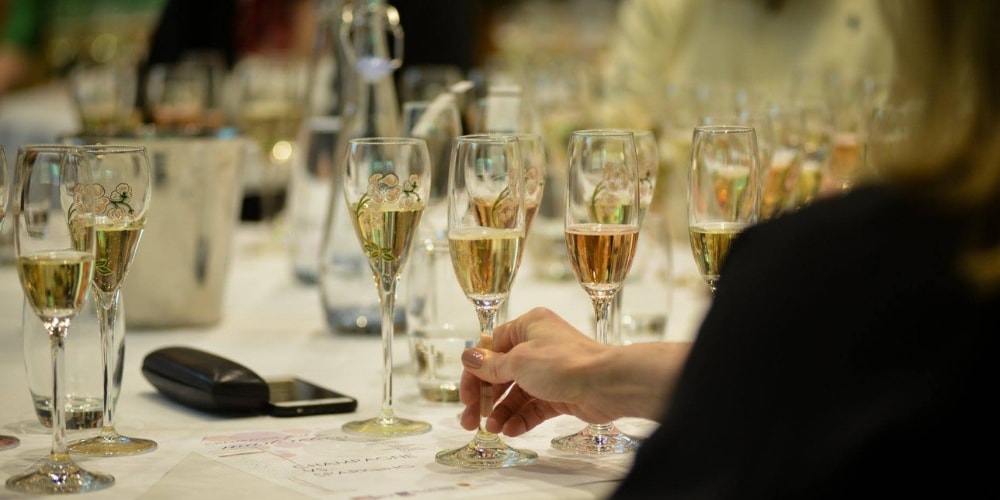 Photo credit: weekendnotes.com
The Champagne Fest 2019 in South Australia's coastal capital, Adelaide means soaking up the bubbles in your very own champagne and sparkling wine tasting experience. You'll be spoilt with more than 40 unique Champagnes to choose from including sparkling wines to taste from regions across Australia, America and Europe. All that champagne doesn't have to go unaccompanied as fresh seafood will be prepared by an executive chef of which you'll be able to choose from a menu. And, of course, no festival of Champagne tasting and food is complete without a little bit of music to get you on your feet.
Tickets for general admission start from $25 per person and go up to $30 per person on the day. The wine event will take place at the National Wine Centre in Adelaide.
Did you enjoy this article? If so, let us and your fellow Winerists know in the comments section below. To taste wine like a pro, learn more about wine tasting etiquette before you go! For a more intimate wine tasting experience consider exploring the private wine tours in Rome.