'Tis the season to drink sherry – fah la la la la – la la la la. Well, you can certainly tick one thing off of your wishlist to Santa this Christmas because we have a spectacular lineup of wine events and festivals around the world just for you. From wine garden parties in sunny Cape Town to a Christmas tasting extravaganza in Manchester. Wrap your taste buds around the nutty sweetness of a good Port wine and the dark fruity blends of a Cabernet Sauvignon. The wine events and festival this December will have your palate uncovering unique notes of candied prunes all the way to violets and rosemary. Here are ten wine events and festivals hand-picked from around the world that we just had to share!
Get Festive in Vienna's most famous Christmas Market!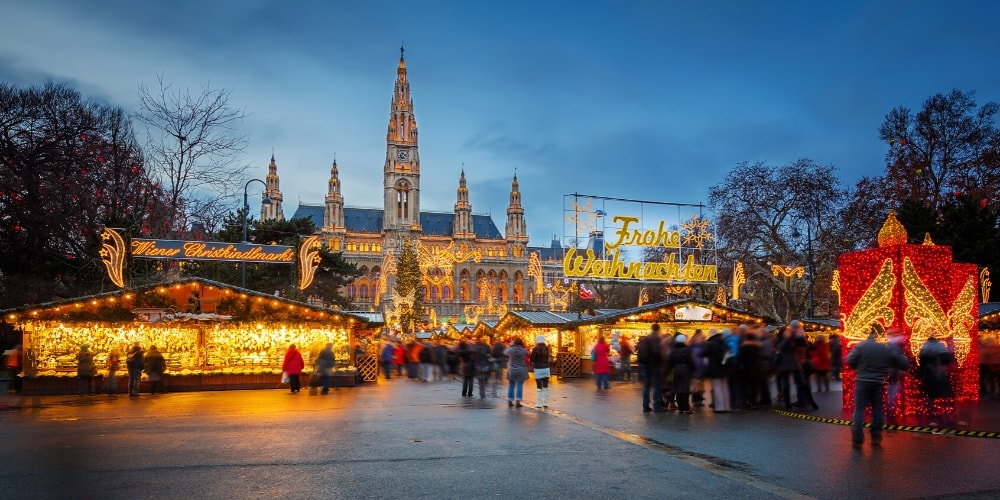 When: November 15 – December 26, 2019
Where: Vienna, Austria
Nothing says Christmas like mulled wine, hot cider and the smell of cinnamon in the air. This Christmas Vienna brings the Christkindlmarkt on the Rathausplatz. The market will be hosted by City Hall and the trees will be festively decorated with dreamy Christmas lights and shiny ornaments. This is Vienna's most popular Christmas market, which is evident in the 150 wooden stalls, massive ice-rink and endless Christmas treats! Find gifts, food, decorations and, of course, lovely music from live Christmas choirs. Christkindmarkt on the Rathausplatz also allows guests to take a horse-drawn sleigh ride! If you want a little more out of Austria's delicious food and wines, why not embark on a mouthwatering Burgenland Gourmet and Wine Tour. Explore the rural red wine country, dig into a three-course meal overlooking Austria's largest lake and enjoy wine tastings at a well-known winery.
Experience Christmas Magic and Wine at Rheingau's Christmas Market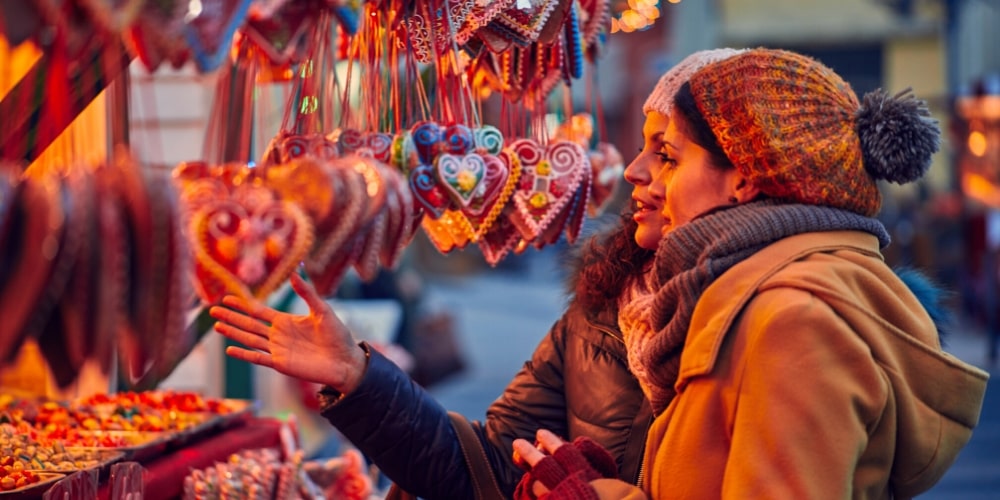 When: Nov – Dec, 2019.
Where: Rheingau, Germany
Grab your cosy winter coats and come along to Rheingau's most historic Christmas markets and leading Germany wineries! There are plenty of festive gifts to choose from among the many Christmas stalls, and lots of incredible culture and history to take in! There'll be delicious Christmas treats to try like gingerbread, sizzling sausages and glühwein (mulled wine) – made from high quality wine. Not only that, but this tour also includes a visit to one of Germany's top wineries giving you a chance to taste their Pinot Noir and Reisling. Book this tour now to experience the magic of Christmas in Germany.
Celebrate South African Champagne at Franschhoek Cap Classique & Champagne Festival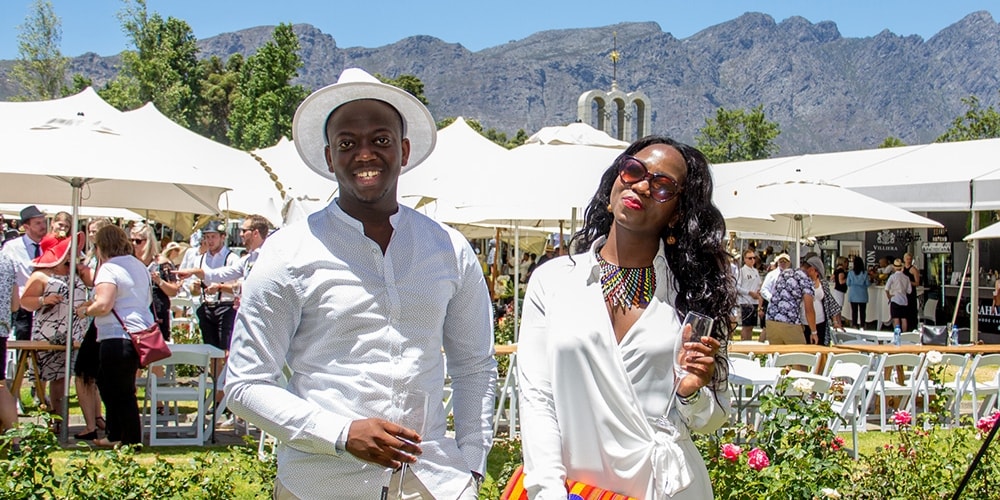 Photo credit: Southern Vines
When: November 30 – December 1, 2019
Where: Franschhoek, South Africa
Celebrate all things Champagne at the the annual Franschhoek Cap Classique & Champagne Festival, 'The Magic of Bubbles', presented by Sanlam Private Wealth. Start the first weekend in December right by popping bottles of an astonishingly diverse range of local MCCs and carefully selected French Champagnes. Get to socialise with new faces and old friends in the gardens at the Huguenot Monument and meet Franschhoek's award-winning producers such as Boschendal, Black Elephant Vintners, Colmant, La Motte and Le Lude – to name a few. Don't delay – grab your tickets now to secure a fun weekend filled with bubbles and laughter!
Western Australia Grapevine is back!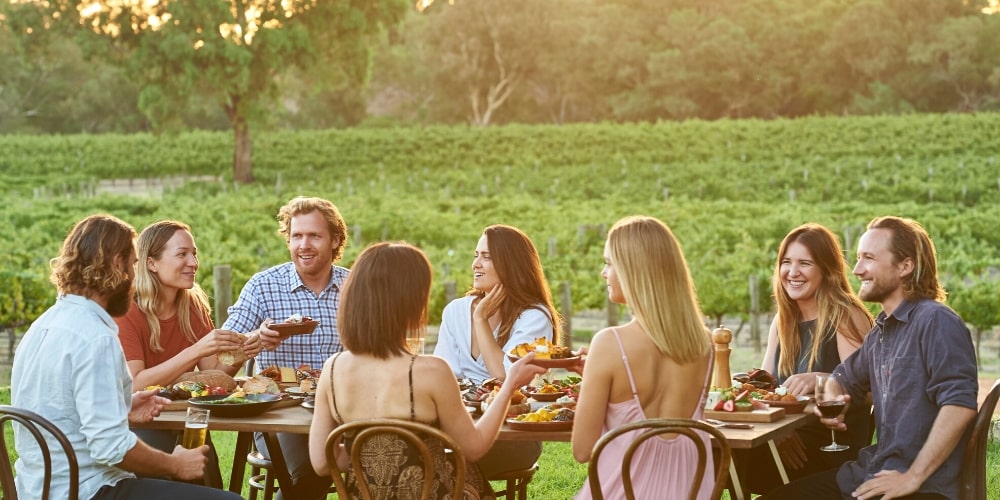 Photo credit: Western Australia Grapevine
When: December 1, 2019
Where: Caversham, WA, Australia
Get yourselves ready for a jam-packed wine extravaganza! Gather your Pinot pals and Grigio gals and prepare to dive straight into finger-lickin', bottle-poppin' heaven! You'll be spoilt for choice with a wide range of mouthwatering food and remarkable wines, including Cabernet Merlot blends, Chardonnay, Shiraz and plenty more. If your taste buds are calling for something a little different, there's also lots of beer and plenty of RTDs too. Western Australia Grapevine is pulling out all the stops this year being hosted by Sandalford Estate in the Swan Valley – with the addition of live musical performances of international and national acts, alfresco amphitheatre and the stunning surrounding vineyards. We highly recommend you get your tickets before they sell out!
Feast on a Five-Course Meal Paired with Award-Winning Wines at aBode Canterbury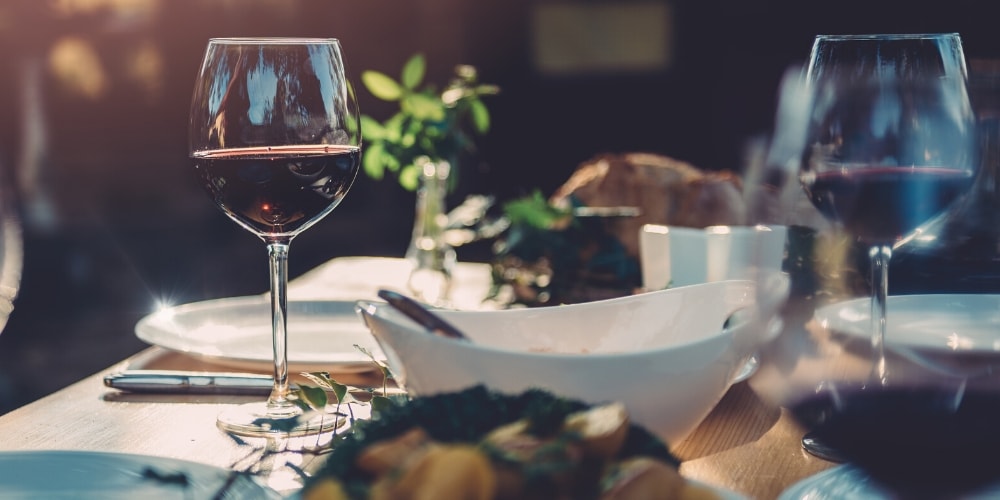 When: December 2, 2019
Where: Canterbury, Kent
Come hungry to the Christmas Wines event, an evening consisting of an exquisite five-course menu carefully selected to match perfectly with award-winning importer Hallgarten Wines. You'll be seated at the table and faced with a filling and flavoursome roast and other yummy Christmas dishes. Throughout the evening, you will be expertly guided through each course that a talented chef has prepared. And of course, it wouldn't be a Christmas Wines event without a delightful selection of elegant wines from some of the top boutique wineries to go with it. Book your tickets to enjoy your Christmas dinner a little early this year.

A Unique Sensory Experience: Wine Tasting at the Kia Oval with Maximilian Riedel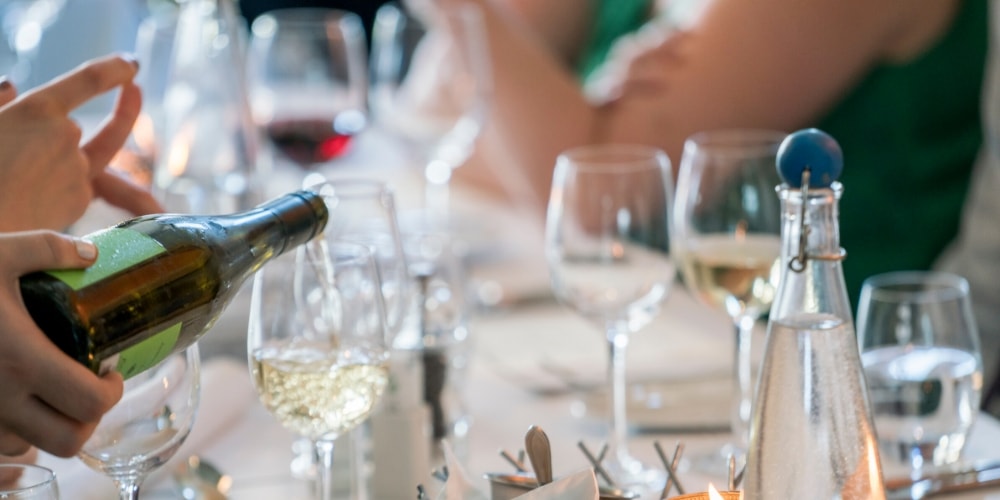 When: December 6, 2019
Where: London, United Kingdom
Heighten your senses in this unique tutored tasting workshop hosted by Maximilian Riedel at the Kia Oval – one of the oldest and most monumental cricket grounds in the world. Stimulate your taste buds in a special comparative wine tasting experience and learn the fascinating reasons why, for instance, the details of the shape and size of a wine glass can largely alter our perception and enjoyment of wine. Sit alongside guests in the "England Suite" where your unique sensory experience will take place. This truly unmissable workshop is the perfect early Christmas gift and a wonderful way to get into the festivities. Book your tickets now for your group and receive four Riedel glasses worth £90.00 and an additional Riedel goody-bag worth £50.00 after the workshop!
Top up your Glasses at Benk + Bo's Vinery London Event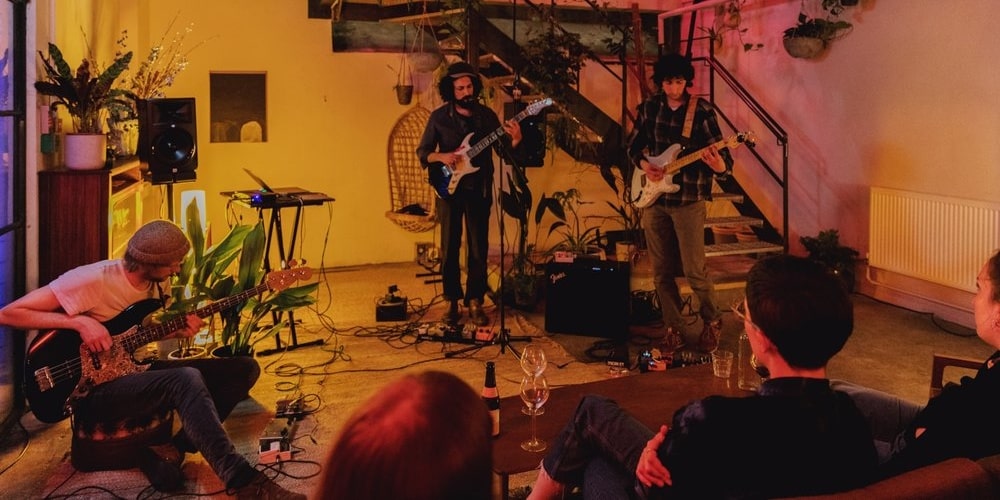 Photo credit: Benk + Bo's Vinery London event
When: December 6, 2019
Where: London, United Kingdom
Head over to Benk + Bo's Vinery London event and get ready to have your wine glasses topped up all evening! Benk + Bo is a two-floor wine bar situated in east London between Aldgate underground and Liverpool Street Station. Once you step inside this atmospheric wine bar, you'll immediately be greeted by gorgeous foliage and Scandinavian decor. Book your tickets now to show at the door and receive a wine glass upon entry which will give attendees the opportunity to top up as many times as you like! What's unique about this event is that it operates an honesty wine bar, meaning that participants are asked before they leave to donate based on how much they have consumed and how much they thought the evening was worth.
Get Festive at the 28th Deck the Halls Weekend in New York!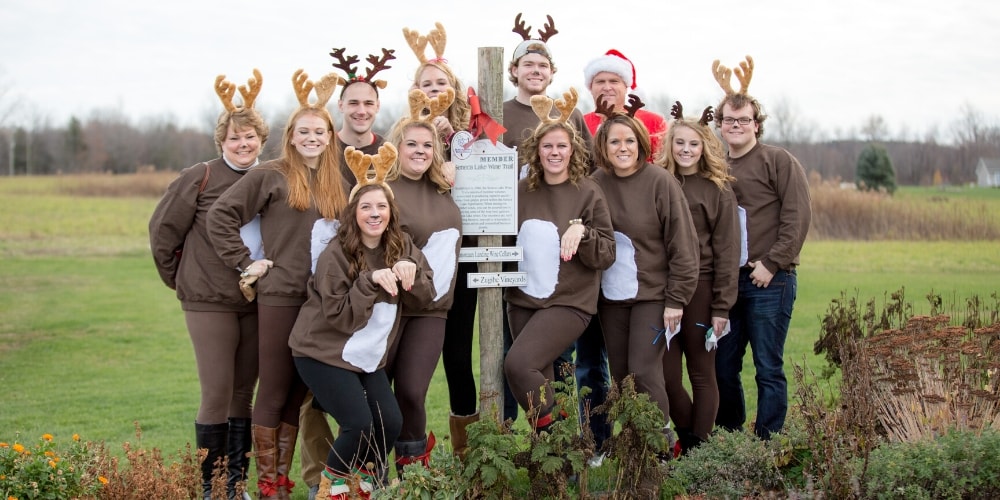 Photo credit: Seneca Lake Wine Trail
When: December 6-8, 2019
Where: New York, United States
Are you ready for the 28th annual Deck the Halls Weekend?! Make your way over to the fun and festive wine and food pairing event co-sponsored by The Christmas House. There'll be treats to make you go "mmm" and wines to go make you go "ahh" from each of the 27 participating wineries. The wineries are all decorated to match the festive holiday season and will be dishing out delicious food and serving three samples of wine to pair with it. And that's not all, at each winery, participants will receive a custom ornament to decorate their homemade grapevine wreath with! Book your tickets quickly – it doesn't get more festive than this!
The Three Wine Men present a Manchester Christmas Tasting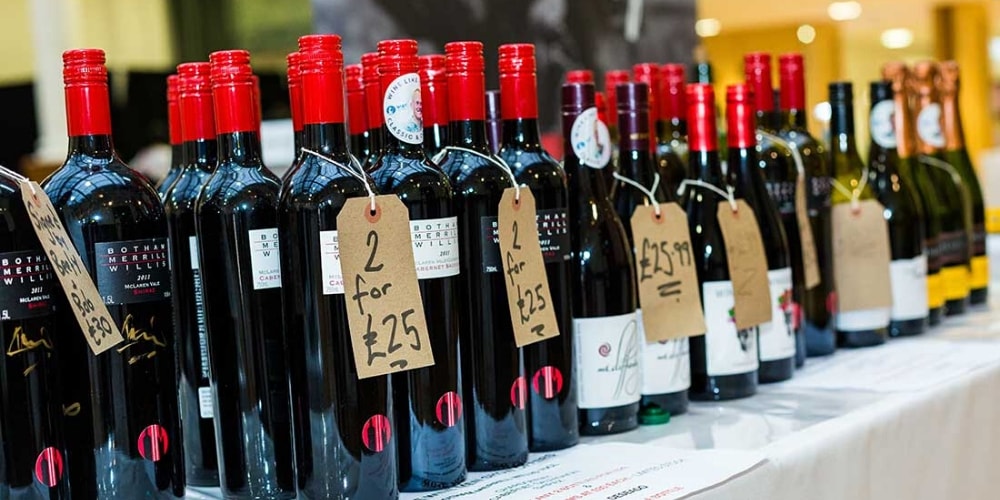 Photo credit: Three Wine Men
When: December 7-8, 2019
Where: Manchester, United Kingdom
Don't worry if you missed the London Christmas Tasting because Oz Clarke, Olly Smith and Tom Atkin are at it again – but this time up north. The Three Wine Men present the Manchester Christmas Tasting and we couldn't be more excited! Susy Atkins of the Telegraph will be in attendance too, hosting A Splash of Gin and giving gin and wine lovers the chance to explore the wide range of boutique gin distillers. The wines and gins you see aren't just for tasting, they are also available to buy at a nice discounted price – so secure those Christmas gifts early this year! The festive event begins by greeting attendees with a glass of which they can fill as they move from table to table, sipping and mingling with top producers and experts in the industry. There'll also be unmissable masterclasses such as cheese & wine matching with The Wine Society & The Cheese Society, Appassimento Italian Experience, and The California Collection! A ticket is needed for each masterclass, so book your tickets now.
Experience Somerset Fresh Fine Wine & Food Festival!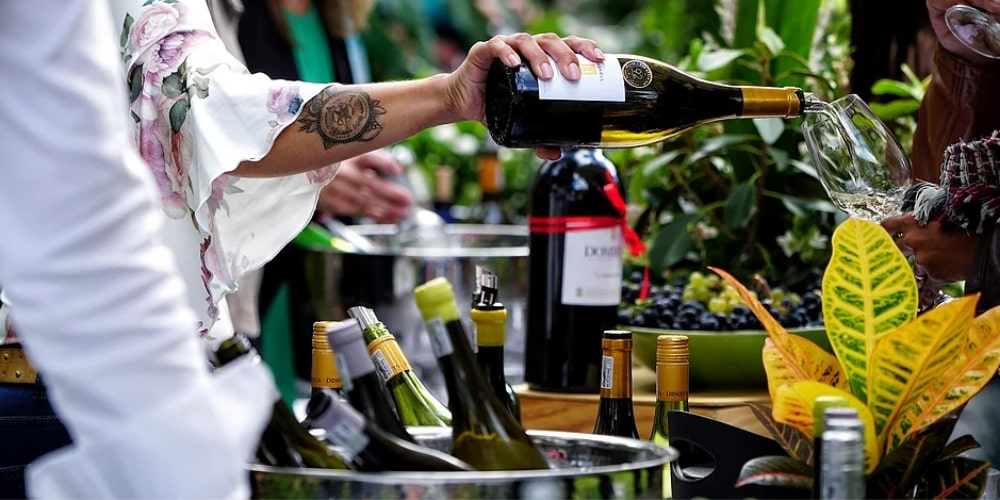 Photo credit: Somerset Fresh Fine Wine & Food Festival
When: December 8, 2019
Where: Cape Town, South Africa
Hop along down to South Africa for a garden party that will tantalise your taste buds with its fresh food and fine wines! You won't have to worry about being in the blistering cold because the Southern Hemisphere sees beautiful summer days during the holiday season. All are welcome to the inaugural Somerset Fresh Fine Wine & Food Festival which has more than 200 wines for guests to swirl, sip and savour. Attendees will also be treated to impeccable gourmet canapés made with great care and passion by skillful chefs. Gather on the fresh green lawns of Morgenster Wine & Olive Estate and enjoy the live music played for you in the sunny afternoon. Grab your tickets now to secure your spot at Constantia's favourite garden party!
Head over to the Wokingham Wine Festival 2019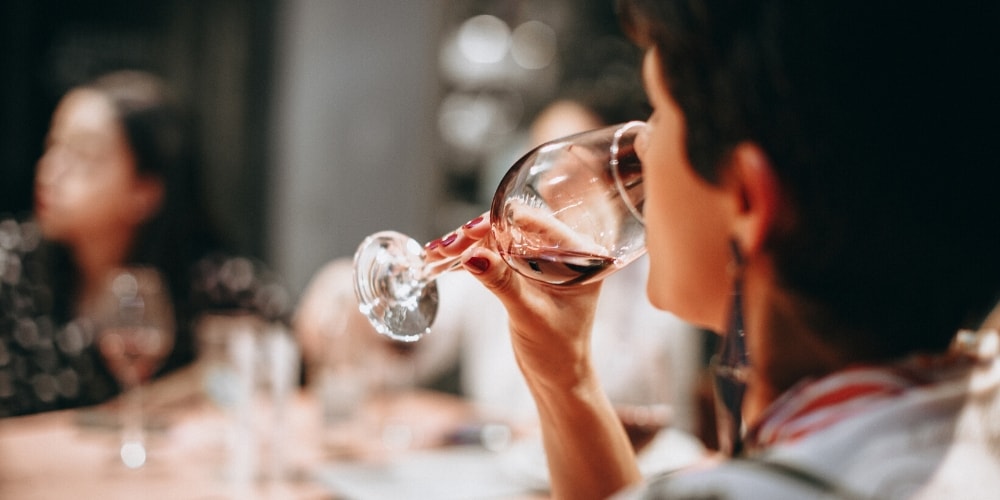 When: December 8, 2019
Where: Wokingham, United Kingdom
The Wokingham Wine Festival 2019 is truly welcome to all – whether you are a wine aficionado or a complete novice. In the spirit of Christmas, why not treat yourself and a loved one or two to this great event and learn unique and interesting facts about wine in a gorgeous historic setting in Wokingham Old Town Hall? You'll get to taste various wines from a wide range and be walked through each one by the experts. If you like what you taste, the wines are also available to buy at special discount prices! Perfect if you are on the hunt for some quality Christmas presents. Get your tickets at just £6.00 each and enjoy a day of all things wine!
Experience the 7th Annual Sip N' Stroll Wine Tasting Event and Lighted Christmas Parade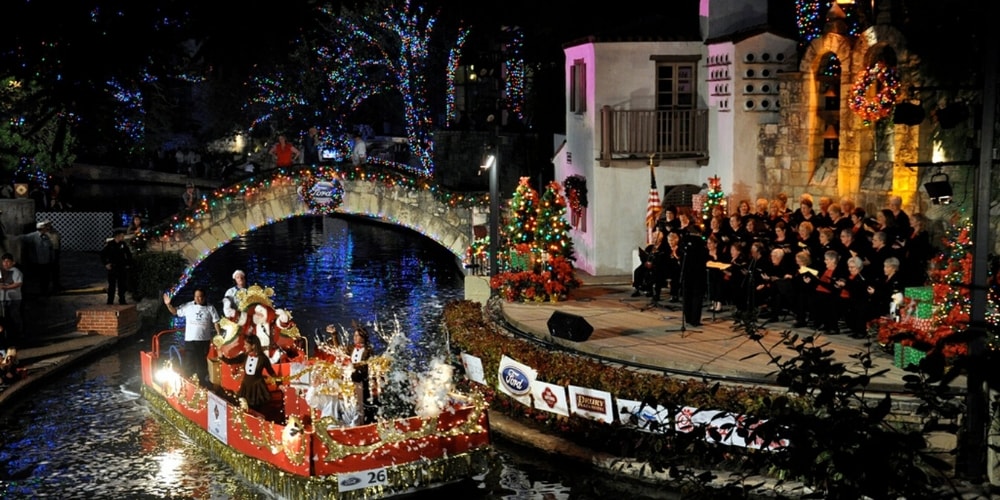 Photo credit: Rove
When: December 14, 2019
Where: Texas, United States
The Sip N' Stroll Wine Tasting Event and Lighted Christmas Parade is back for its 7th year! Come and join in the festive fun tasting brilliant wines coming from eight visiting and two local wineries. If there's wine you've tried that has completely blown your mind – you're in luck, because bottles will be available for you to buy. You'll first check in at the San Saba Visitors Center, and after trying all those marvellous wines, you'll also have the chance to stay for the amazing live music and the lighted Christmas Parade at 6:30 pm. Don't worry if you're travelling in from somewhere far, there are plenty of bed and breakfast hotels and motels for you to spend the night. Just be sure to buy your tickets before they're all gone!
There are many wine events in the lead up to Christmas this year – why not continue the celebrations on Cabernet Franc day December 4 in the one place that synonymous with the divine grape? Have a read through of the best wineries to visit in the Loire Valley and book a visit to Château des Vaults to indulge in a formal tasting of the deliciously floral Cabernet Franc!