We all love a glass of prosecco now and then (or a bottle even); it's light, fruity, accessible, cheap and most importantly, it has bubbles – and many of them. "The Venetian tourist's lubricant", so called by H. Johnson and J. Robinson in the 7thedition of The World Atlas of Wine, has fast become a favourite. Even the staunchest wine snob who claims to only drink Dom Pérignon enjoys a flute of this Italian fizz for their aperitif. And it's not trying to be champagne.
Prosecco now has a problem, however: we're often faced with so many different bottles that it can be hard to know the difference. Here are some things to look for if you're after the top of the prosecco quality ladder.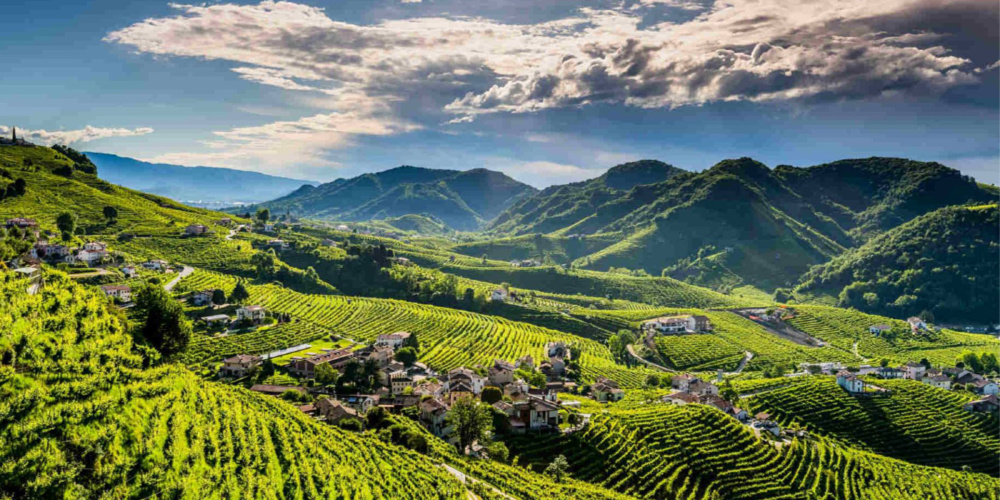 Photo Credit: Genius Camping Magazine
How do I know which prosecco to buy?
The first top tip is to choose a bottle with the word(s) Conegliano and/or Valdobbiadene on the label. This means it comes from the original production area with the best quality grapes, known as Conegliano Valdobbiadene Prosecco Superiore DOCG. It's a mouthful, we know, so just ask for prosecco DOCG. The quality is literally guaranteed (The G of DOCG stands for Garantita). It might cost that little bit extra, but it will be worth it.
So what is the 'Grand Cru' of Prosecco?
We'll let you in on a little secret here; this is beyond DOCG, the jewel in the crown – Cartizze! This area of just 107ha in the commune of Valdobbiadene is the 'Grand Cru' of Prosecco! Well, they don't call it that, because they're Italian, not French, but it's the same concept.
This beautiful, steep, hillside area encompassing the villages of San Pietro di Barbozza, Santo Steffano and Saccol is home to ultra-premium grapes.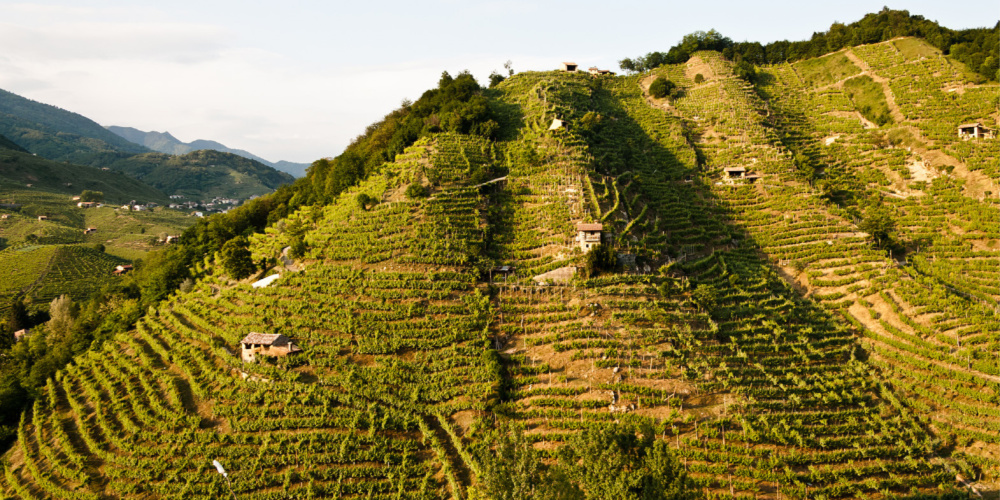 Photo Credit: www.bisol.it
What makes Cartizze so special?
First of all, the slope. The vineyards here face south, so they get maximum sunlight exposure. And with the slope being so steep, the denser cool air falls to the bottom, resulting in a warmer microclimate among the vines. This all helps the grapes to achieve even greater levels of ripeness compared to the rest of the DOCG area, making for an even more opulent fruit flavour in your glass.
The vines of Cartizze are also planted at relatively high altitudes, rising to over 1,000 feet above sea level. The grapes benefit from the cool air that descends from the mountains at night, helping them to retain their freshness.
The soil is also unique; a shallow mix of marlstone and white sandstone, which together with the temperature and the grapes, add up to give a pale gold, sparkling liquid that gleams in the sunshine. It smells and tastes like a medley of freshly cut peaches, pears and apricots, decorated with rose petals and flaked almonds. A well-chilled glass of Cartizze is a magical thing.
So is Cartizze Prosecco better than Prosecco DOCG?
This question largely depends on the producer and your personal preference. The grapes are certainly guaranteed to be premium quality, but the wine is a different style. Naturally, with riper fruit comes more sugar, so Cartizze is typically slightly more fruity than regular prosecco. That said, most are still classed as Extra Dry or Dry. If you're scratching your head at the fact that sweet can be called dry, check out our article which includes a guide tothe sweetness levels of prosecco. It's probably the most confusing wine there is for labelling!
When to drink it and what to eat with Prosecco Cartizze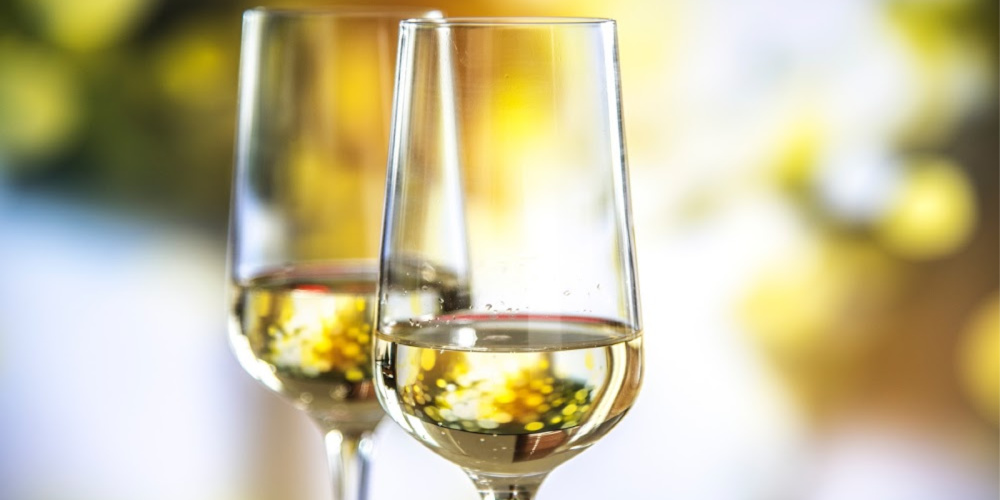 Photo Credit: @rawpixel.jpg
If you do get your hands on a bottle of Cartizze, don't wait for the occasion; just crack it open! Not all wines are meant for ageing and Cartizze's juicy fruit flavour is best enjoyed straight away when it's at its most fresh.
An 'Extra Dry' Cartizze is best enjoyed with some salty snacks or cured meats. If it's 'Dry', have it with some creamy blue cheese or a frangipane tart and if it's 'Brut', then try it with fish or some spinach and ricotta pasta. Salute!
Top Producers of Prosecco Cartizze include:
Want to visit the rolling green hills of Valdobbiadene? Check out our food and wine tours over on winerist.com!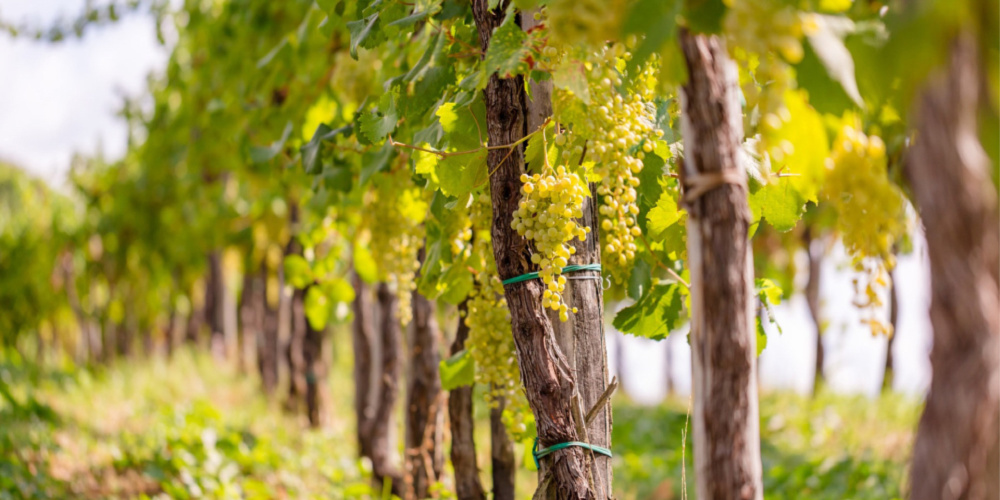 Photo credit: www.bisol.it