On the eve of the highly anticipated World's Best Vineyards countdown in Rioja, Spain, a group of over 20 esteemed representatives from wineries in the Top 50 gathered at the iconic Bodegas Campillo. However, this gathering was not merely a celebration of wine excellence; it was an earnest discussion on the future of sustainability in wine tourism.
Organized by the prestigious World's Best Vineyards in partnership with the online trade publication Canopy, the event featured a captivating keynote address by Dr. Laura Catena, a trailblazer in the industry. As the founder of the Catena Institute of Wine and managing director of Catena Zapata, crowned the World's Best Vineyard the following day, her insights carried significant weight.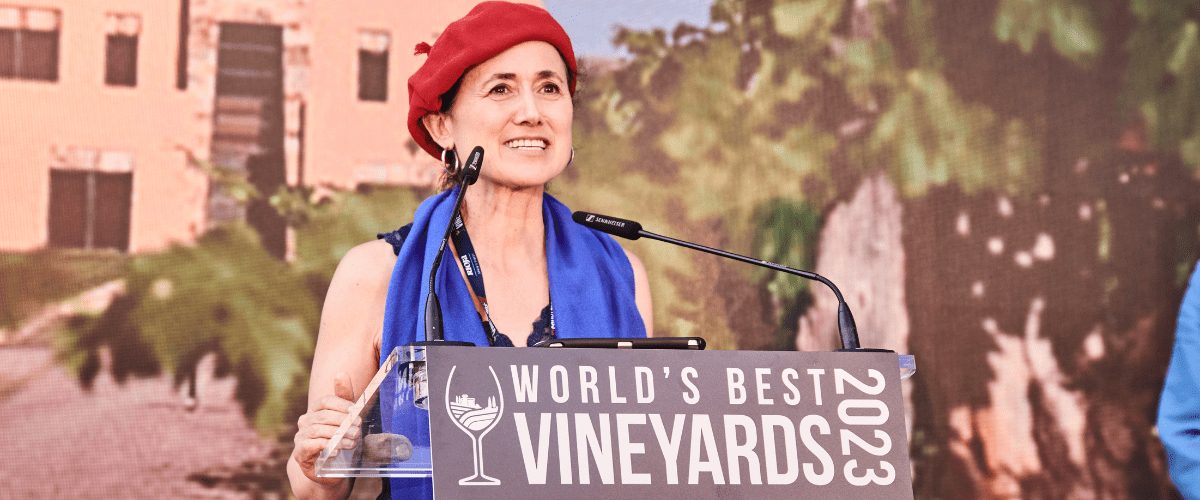 Dr. Catena passionately expressed her obsession with sustainability, a mission to leave behind a better world for future generations. However, she acknowledged the challenge of engaging consumers in this crucial cause. The encounter with a lifestyle journalist who dismissed sustainability as insignificant was a poignant reminder of the hurdles they faced.
"Our customers, the importers, the distributors, they don't talk a lot about sustainability. They're mostly trying to sell wine. So, I think that wine hospitality has an incredible opportunity to talk about this and get the consumer to care… to change the consumer's mind.
Yet, Dr. Catena remained optimistic, drawing parallels to the early days of introducing Malbec to the world.
"I remember when I started working with my father, nobody even knew what Malbec was. But my father had this vision to make Malbec that could stand with the best of the world, and he stuck to it. Even if in the early days you would go out selling Malbec, and you might sell one out of 10 accounts because Malbec was not known. So, I am confident that we can do this, but it will take a lot of work at each one of our wineries.
She emphasized the need for collaboration with local wineries and research institutions as the key to developing a robust sustainability program.
"I don't think sustainability is easy. At our winery, we do a lot of research. We collaborate with wineries. And the one encouragement I would give to anybody trying to have a very important sustainability programme is to collaborate with other local wineries and with research institutions in your community. We also collaborate with the University of Bordeaux and the University of Burgundy."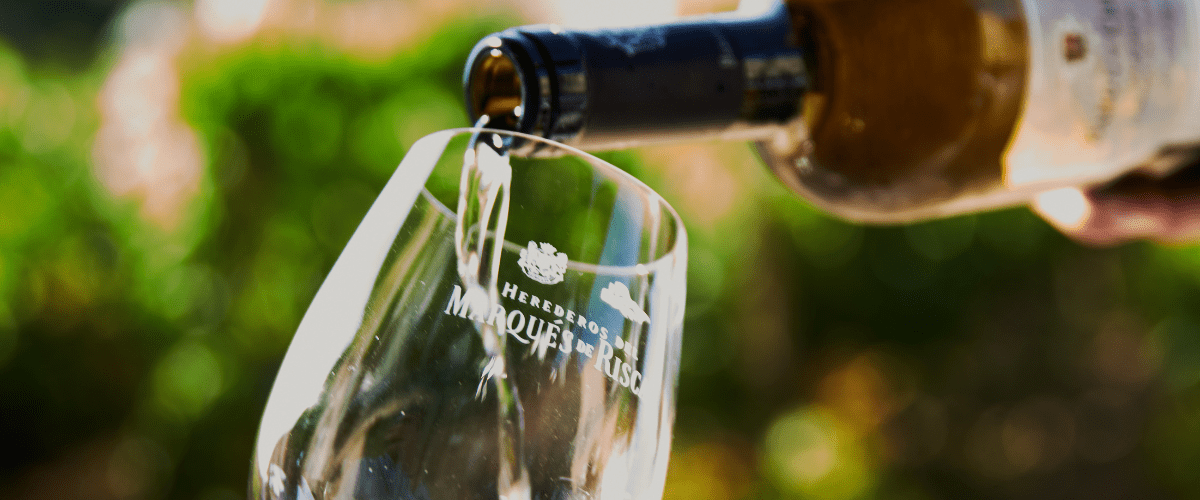 Joining the conversation were other notable speakers, including Dr. Jamie Goode, a respected wine writer and author, Carolyn Martin, co-owner of Africa's top-ranked Creation Wines, and Francisco Honrubia Grijalbo, CEO of Bodegas Campillo.
Dr. Goode highlighted the unique position of wine in connecting consumers with the essence of farming. Through wine tourism, visitors could engage in conversations about grape cultivation and the impact of farming practices, fostering a deeper appreciation for the land and its products.
"Wine has a privileged place… when it comes to connecting consumers with farming… Of all the products that are made from agricultural initiatives, wine is the one where that agriculture is closest to it. You buy tomatoes in the supermarket without ever seeing them being grown in the wild. You drink beer without ever seeing wheatfields. When you drink wine (at a winery), there's automatically an opportunity to have a conversation about how the grapes are farmed, and how farming grapes makes a difference… I think this is the beautiful thing about wine – it introduces customers, especially when they come into wine tourism, that they come in interested to know about this product, they come in interested to know how it's made."
Furthermore, he challenged wine regions to be inclusive and accessible to all, eliminating barriers that hinder people from experiencing the magic of winemaking. The aim was to create a welcoming atmosphere that stimulates conversations about sustainability.
"I think it's important to make wine welcoming, and inviting, I think there are some problems like Napa Valley now – the tasting fees are insane…So, this is not an experience for normal people. This is for the wealthy."
He thinks the ideal wine region is "very inclusive, and very welcoming, and cooperative" with "different sorts of offerings for tourism from the high end to the almost mass market… We're really then introducing people to a place which initiates so many conversations around sustainability."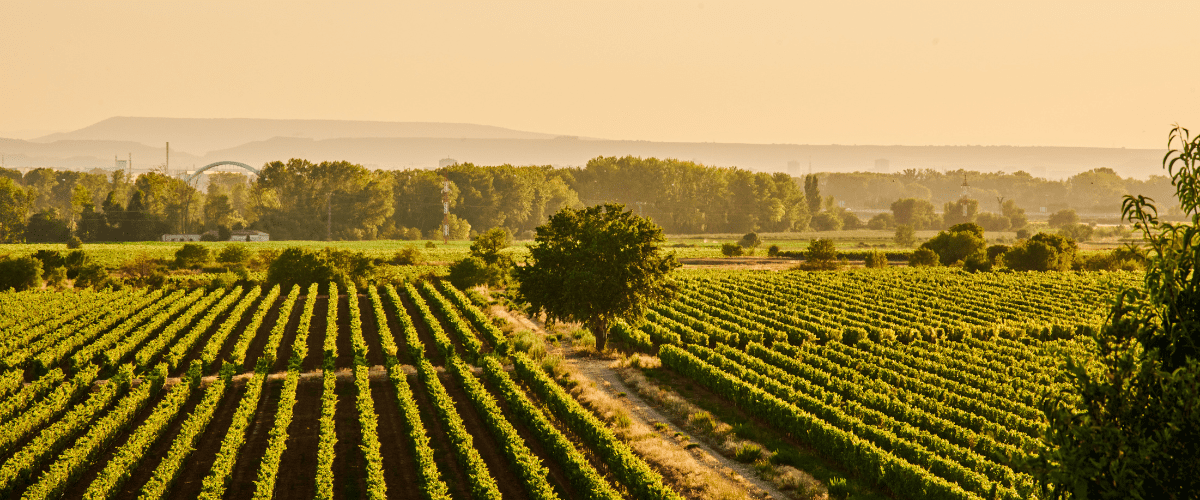 In her passionate address, Carolyn Martin emphasized the crucial role of education in sustainable practices. At Creation Wines, a strong focus on training and development empowered their staff to excel while aligning with the vineyard's environmental goals.
"I think one of the most important factors of wine tourism is our focus on our people," she said. "So, we recruit people from our immediate surroundings and offer them opportunities to advance their skills."
"We work with scientists to understand nature better. Plant and soil scientists work with us on climate change plant health, and Creation is a source of virus-free material used to sustain South African vineyards. So, we even work with neurologists who help us to understand how the senses are pathways to the brain. Working with scientists helps us educate all of our team, from viticulture to the tasting room and the cellar door. The other thing about our training is that it includes leadership and communication training, and also lectures on mental health. So, the result is a very high retention rate and a very supportive and coherent team. And guests often remark on the warmth and the caring attitude of the tasting room team. And I really believe that that reflects on the huge investment we make in our people."
She also introduced an intriguing idea of a 'wine visa,' a three-month global program to promote cultural diversity, bilateral relations, and a united commitment to fine wine.
Throughout the discussion, the importance of balancing tourism with preserving the cherished vineyards surfaced. Wineries with rare and ancient vines, like Henschke and Ceretto, shared their meticulous protocols for safeguarding these precious assets.
Contributions from the floor included Johann Henschke, from South Australian winery Henschke (no26 on the list). He was asked by Canopy's editor, Chris Boiling, how the family business, which has been employing sustainable practices for decades, was able to balance the needs of tourists who want to visit their iconic vineyard, Hill of Grace, with maintaining such a precious asset and such old ungrafted vines?
He replied: "We are very privileged to have some of the world's oldest vines in our family…  They've been passed through our family for six generations now. These vines are precious, but they're also fragile, and we have to care for them very carefully. And sustainability is very important for our family, in terms of how we look after the soil, how we look after those vines. And when we take people into our vineyards, we have to be careful of them bringing in viruses and insects from their travels. So we have protocols, which mean that we have people sterilise their footwear before they leave the winery and we go in our own vehicles to the vineyard to visit the vines and we try not to go too close to the vines because some insects such as phylloxera can actually be airborne, so they can they can be present on our clothing and can easily jump onto the vines…And I guess we're not into mass tourism. It's very much small groups…"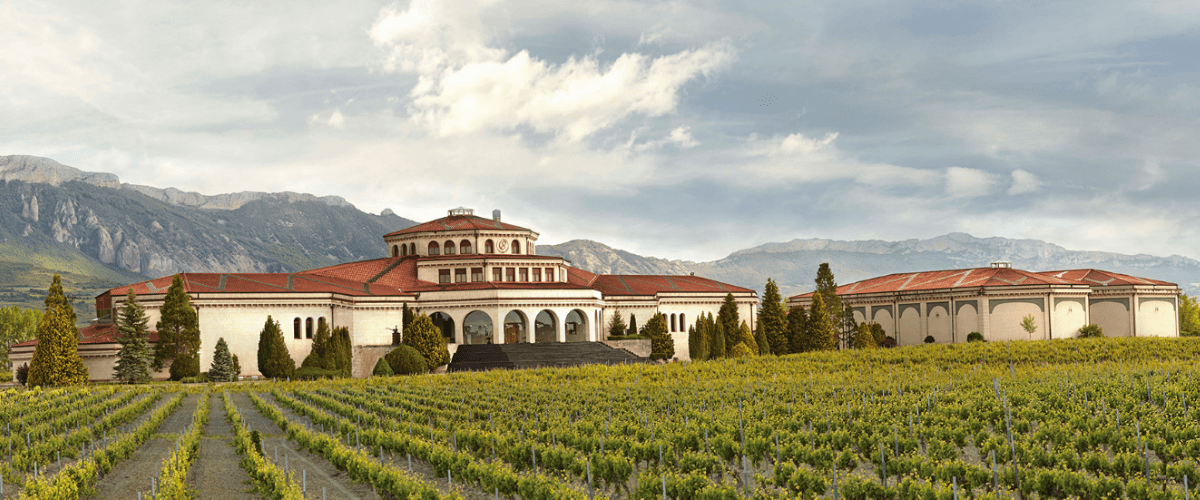 Photo: Bodega Campillo
Italian winery Ceretto (no29 on the list) also only welcomes small groups. Hospitality manager Selena Castelnuovo said:
"When we started we tried with different kinds of groups and we figured out right away that to really educate people it was better do it with smaller groups. We think that with smaller groups you get more focus, you can create the relationship, you can go deeper in the conversation and really make them understand the thought that you say."
She also pointed out: "When you create the relationship, then people will come back."
As the gathering concluded, the collective sentiment was clear: wine tourism had an incredible opportunity to drive positive change. Together, these passionate representatives envisioned a future where sustainability becomes more than just a buzzword, a future where wine hospitality leads the way in forging a greener, more conscious world.
In a time when the concept of sustainability risks becoming diluted through 'greenwashing,' this committed group aims to redefine it with genuine actions, turning it into a powerful force for the preservation of the land and the pursuit of a better, more sustainable tomorrow.
We here at Winerist would like to congratulate the World's Best Vineyards, and all the attendees at the Sustainability Wine Table for putting such a precedent matter on the table and for sharing the passion, innovation and progress being made within the industry. Sustainability is a theme at the heart of Winerist's ethos and we are proud to support its cause.