The winos of the world are showing their altruistic colours and flocking to crowdfunding sites to support their fellow wine enthusiasts.
With sites like Kickstarter and Indiegogo getting all manner of businesses off the ground and into the investor's gaze, the future for SMEs and start-ups is looking decidedly brighter. There is now a refreshing sense of commercial democracy presenting opportunities for growth and expansion. The nature of the wine industry lends itself perfectly to this reinvigorated means of funding. The fragmented market, of typically small producers, often struggle financially when getting their feet off the ground in this inherently high-risk sector. Countering this though is the attitude of investors who, research suggests, are just as motivated by wanting to help the entrepreneur get their footing as by making a sound return on the investment.
The idea of crowdfunding (also known as crowdsourcing) is nothing new; large companies have been doing it for decades, but the term only came along with the recent boom in its use. Indeed, when Naked Wines was founded back in 2008, the term 'crowdfunding' didn't even exist. What's different, is the scale at which it is happening. With smaller budgets and lesser known brands, investors get more of a sense of connection with the businesses looking for help. Compounding this is the fragmentation of crowdfunding platforms. We are now seeing industry-specific sites popping up like mushrooms all over the web. There is WorthWild for environmental initiatives, SunFunder for high-impact solar projects, AgFunder is an agricultural equity crowdfunding site, and FoodStart is for restaurants and food trucks. And now, the new kids on the block are shaking up the wine industry, and calling for investors to help accelerate new players in the market. Public sites such as Fundovino, Naked Wines and Cruzu are providing wine entrepreneurs with a platform to draw investors' eyes toward their wine-related projects in need of financial backing.
With an increasing number of platforms, now is the time for investors with an entrepreneurial spirit. So, if you fancy getting into the wine business, but don't know much about growing grapes or making wine, these sites are a great way to get your feet wet by backing a project or two in the wine and vine sector.
Let's take a look at them individually, and see how they compare against one another:
---
Naked Wines
When founded: 2008
Country: UK
How does it work? Naked Wines is a venture capital fund for wine producers, which allows its customers to invest into independent winemakers. In exchange, these customers get exclusive access to wines at wholesale prices – typically 40% to 60% below retail.
Perks of Pledging: Angels (AKA investors) get a great deal on some very high quality wines, benefiting from our direct to customer model that eliminates the wine distribution middlemen. Beyond that, consumers can enjoy the rich social interaction with other angels, with whom they form a tight community that exchange millions of ratings and comments on the wines, and they get the direct connection with the winemakers themselves, with whom they can ask questions and provide feedback.
Success story: Naked Wines ships 25,000 bottles of wine each day across the UK, US and Australia, and has over £25m invested in more than 130 wine makers through its customer "angels" network. What's more, they have just been bought by Majestic Wines for £70 million!
---

Fundovino
When founded: 2014
Country: France
How does it work?
Backers choose their level of pledge for a project, which earns them a reward or gift as determined by the project creator, and the creators set an 'all or nothing' goal for the campaign, which must be reached by the target date or they receive none of the funds pledged.
Perks of pledging: Some of the attractions – or rewards – for those pledging money towards a project include a bottle from a barrel of Burgundy from the exclusive Hospices of Beaune auction in return for a €50 ($64) pledge, or a €150 ($191) pledge guarantees three bottles of a hard-to-find Champagne.
Success Story: From a small, biodynamic winery north of Reims, Francis Boulard, a sixth-generation Champagne grower, quickly reached 89 percent of his €15,200 (£11,020) funding goal needed to buy a large oak cask. The 25-hectoliter cask allows him to increase the capacity for making his Patraea cuvée, which relies on a base wine stored in casks.
---
Cruzu
When founded: 2015
Country: USA
How does it work? With Cruzu, you can support special wine making projects from around the world. In exchange, winemakers reward their funders with a variety of gifts, like wines, event passes, discounts, swag and more. The only limit in rewards is the winemaker's imagination.
Perks of Pledging: Wine produced by the projects, other wines from the same producer, discounts, events, dinners at a restaurant, t-shirts – whatever the winemaker can think of.
Success story: Having only just launched last week, Cruzu has got off to a sterling start. The first project was a 2013 Napa Valley Cabernet by Kian Tavakoli, a 20 year veteran winemaker in Napa Valley. The goal for the project was $7,500 (£5,000) and it was oversubscribed with $8,800 (£5,900) in just 48 hours.
---
Then there are the equity crowdsourcing sites. This is slightly different as investors are buying a share of an unlisted company rather than just contributing money for products and perks.
---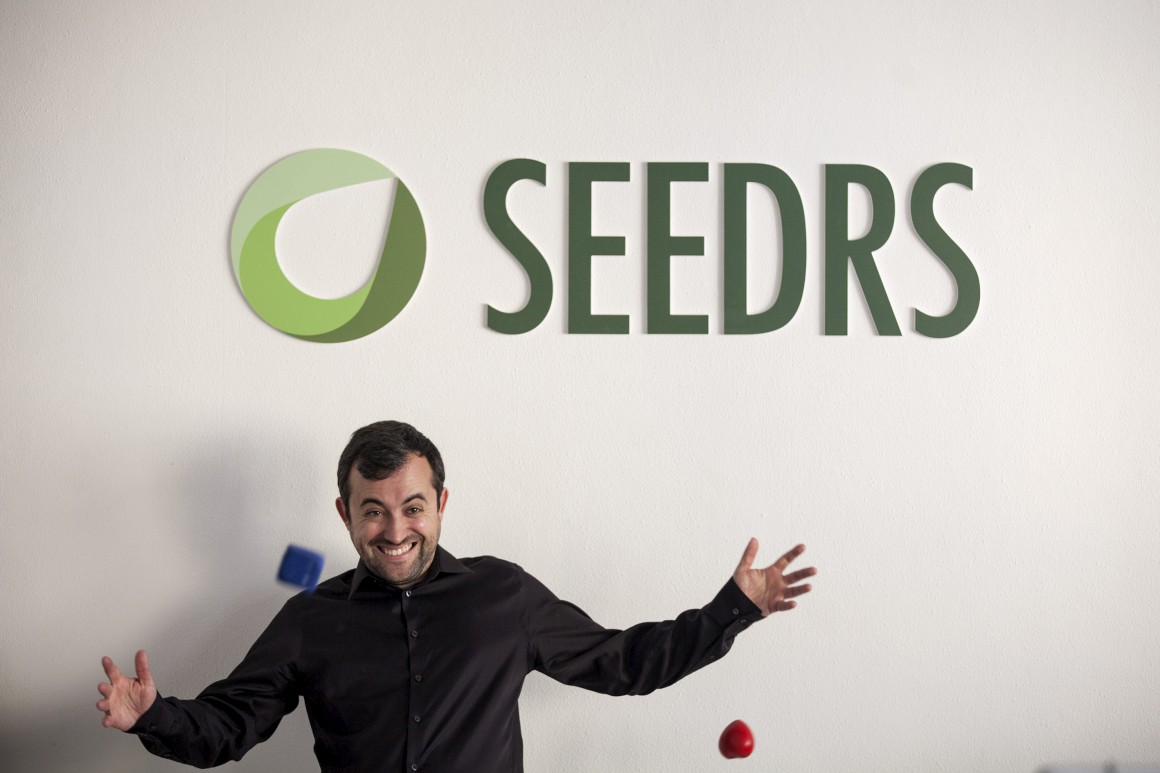 Seedrs
When founded: 2012
Country: UK
Success story: Seedrs hosted a campaign for Chapel Down, a wine producer and craft beer brewer. In just 24 days, Chapel Down raised a shocking £3.95 million ($6.37M) from 1,470 micro investors. The company plans to use the money to build a new winery and brewery, plant more vines and expand its tourism offer.
---
Crowdcube
When founded: 2011
Country: UK
Success story: Birmingham-based Indian wine producer, Soul Tree, intended to raise £350,000 but ended up with £388,000 from its 235 investors in return for an 18.29% equity stake of the company. They are now forecasting sales of nearly £12million by 2019.
---

Snowball Effect
When founded: 2012
Country: New Zealand
Success story: Invivo Wines broke records earlier this week after it became the first business to attract the NZ$2 million (£1m) maximum investment permitted via a crowdfunding campaign, just two weeks after launching the offer. They have now brought on 439 investors in return for 20% equity.
This brave new world of crowdsourcing websites is opening the doors of change on the wine industry. Innovation should certainly be encouraged, and any chance for the consumer to interact with the creator of their bottle is most definitely a step in the right direction. Smaller companies with big ideas can now grow according to the quality of their product and not the size of their team. On the other hand, however, lies the risk that funders will be drawn to more outlandish, exciting but potentially less financially viable ideas, which fail to succeed even with the added funding. Unsuccessful businesses could then put investors off supporting other, more financially viable endeavours. A little light-handed regulation would certainly help with this though, so long as we are careful to nurture and not stifle the market. Overall, the mood is positive, the investors optimistic and the businesses growing. This pie is big enough for everyone to have a bite, so grab a spoon!
---
Have you invested in a wine? Are you thinking about doing it in the future? Tell us about it in the comments!
Title photo: decanter.media