Winerist readers who purchase Coravin's Wine Access System (£269) will get a free 3 pack of argon capsules when you use the promo code WINERIST which is valid until 31st March 2015.
Buy now!
---
The Coravin wine access system is being hailed by industry experts as a "game-changer" with wine critic, Robert Parker, even describing it as, "the most transformational and exciting new product for wine lovers that has been invented in the last 30 years."
The Coravin system uses technology that keeps the cork in the bottle, where it's been since the bottle was sealed. Pour glasses whenever you like of whatever quantity you would like be it for tasting or for drinking, and know that instead of oxidising, the remaining wine will continue to age naturally.
How Coravin Works
1. A thin, hollow Teflon coated steel needle is inserted through the cork to access the wine.
2. The bottle is pressurised with argon, an inert gas that has no effect on the taste profile of wine. The wine then flows through the needle and pours into the glass.
3. The needle is removed from the cork and the cork reseals, protecting the wine from oxidation, enabling you to enjoy your wine glass by glass, week or even months later.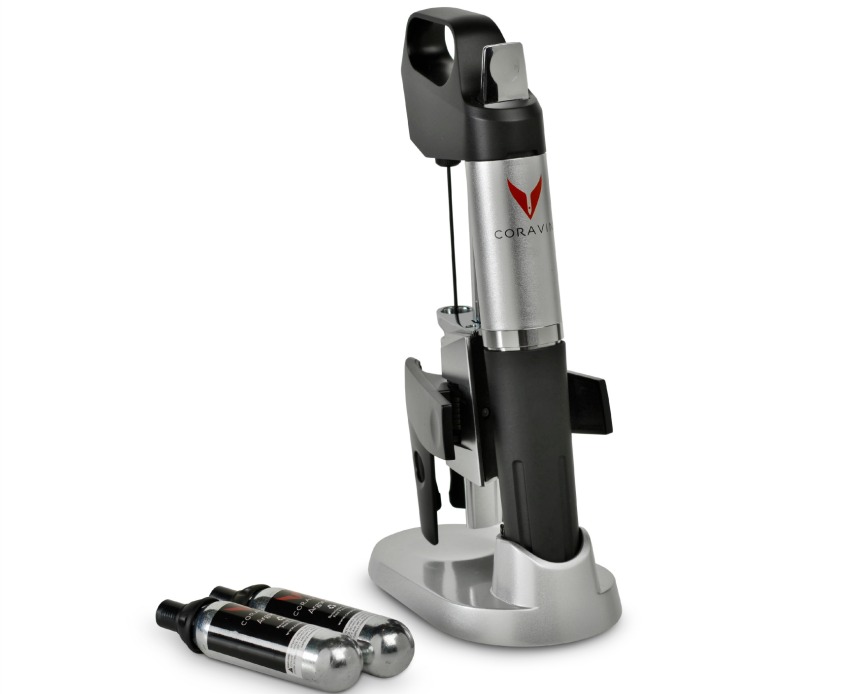 Why Coravin?
The Coravin System allows you to sip, share and enjoy fine wines without wasting a drop. Expand your palate by comparing and contrasting – taste across multiple bottles in an evening, comparing vintages and varietals.
Get more creative with your food and wine pairings, and serve both red and white wines with different courses during dinner.
Rather than saving bottles for special occasions, make any night a celebration by enjoying finer bottles by the glass.
Taste your favourite wines, and monitor them as they age, noting the subtle changes in their evolution, then return to them again later at the peak of their perfection.