The tradition of Christmas markets dates all the way back to medieval times. Nowadays, they have become a must-include in our winter holidays, for they are a great way to experience beautiful regions, diverse European cultures and Christmas. We love them for the atmosphere, the food and the drinks, the mulled wine on a cold winter day and the gourmet food, local or international dishes, all in one place. Locals and tourists are brought together by the magic of Christmas.
Experience winter 2013/2014 in some of our wine regions. Check out our selection of charming Christmas markets below – all located in some of the best European wine regions where you can enjoy the best wines and immerse yourself in the colourful and lively atmosphere of the region of your choice.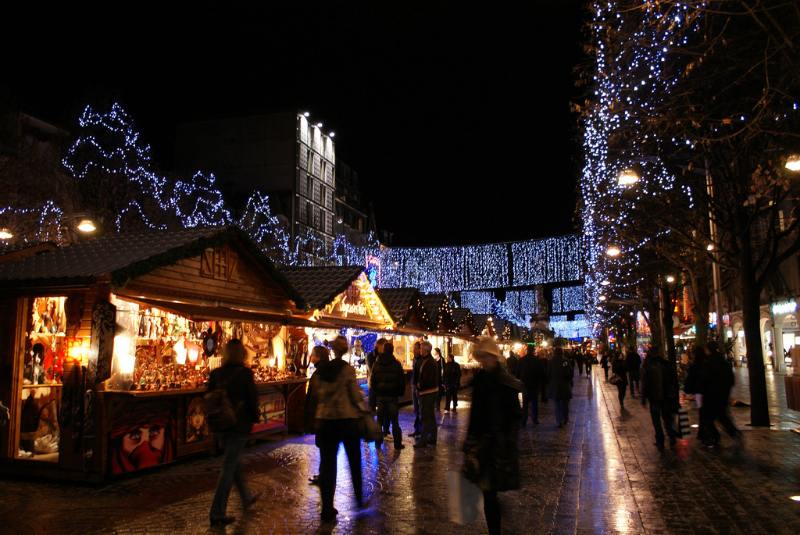 Reims, Champagne
23 November – 31 December
Marché de Noël
135 chalets selling seasonal gifts and delicacies. This Christmas Village is located in the Place Drouet-d'Erlon, on Condorcet and Théodore-Dubois streets of the city of Reims. Other entertainment includes workshops, carol singers, music bands, parades, magicians, a train ride and Santa's cottage. Don't forget the region has the best Champagne in the world!
Florence, Tuscany
5 – 13 December or 28 November – 24 December
Firenze Noël
Located at Stazione Leopolda Firenze. There will be a large variety of handmade crafts and decorations to choose from and a lot of inspiration for gift ideas. It stands out from other Christmas markets with the Ghiaccio polare or The Polar Ice, a snowy stage decorated in a Christmas theme and lit by five kilometres of Christmas lights – a delightful setting for all ages. Don't miss the various Christmas workshops!
Florence, Tuscany
30 November – 18 December
German Christmas Market (Heidelberger Weihnachtsmarkt)
Several squares in Florence host Christmas markets. It all starts in Piazza Santa Croce where every year the traditional 500 year old German Christmas market known as the Heidelberger Weihnachtsmarkt comes to town. Enjoy a festive atmosphere and a chance to buy authentic handmade gifts, such as woollens, ornaments or toys. There will be plenty of food, sweets and of course mulled wine!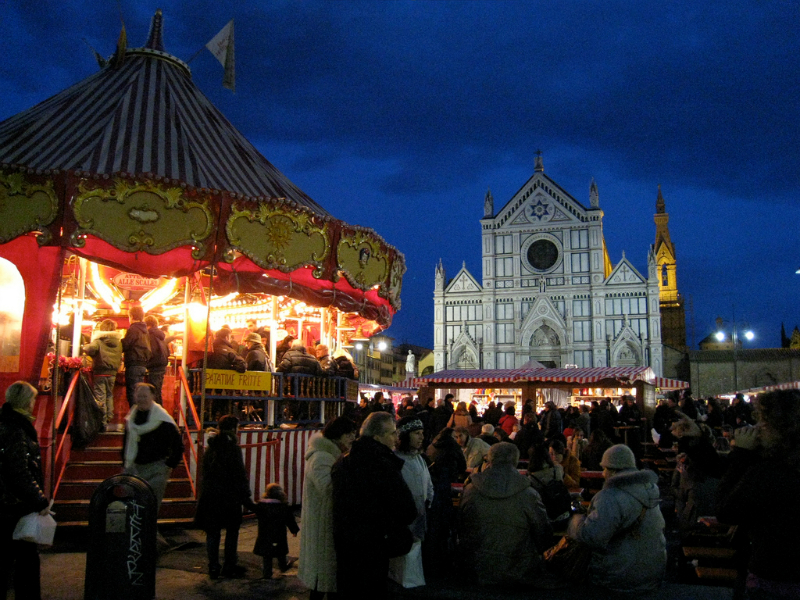 Bordeaux, France
29 November – 29 December
Marché de Noël
This year will be the 19th edition of the Bordeaux Christmas Market on the on the Allées de Tourny. Normally the chalets are open 10.30am to 8pm, except for the food chalets which stay open until 9pm. There will be workshops, art crafts, you will also find the most original and unusual gifts, as well as the most delicious gourmet food.
Avignon, Provence
30 November – 5 January
Marché de Noël
Set in the Horloge square, the market is an opportunity to find plenty of original gifts, ornaments, crafts and other products and to taste delicious specialities from Provence. The festively lit-up city is expected to buzz with entertainment such as traditional folk dances and costumes, parades, ice skating and a Chemin des Crèches, a walk through different nativity scenes to discover the santons (traditional hand-painted figurines from Provence).
Pisa, Tuscany
First Sunday – 24 December
Christmas market
Winter is also a nice season in Tuscany. The historical city centre of Pisa is hosting the city's wonderful Christmas market with plenty of food, local delicacies and pastry, wine and crafts.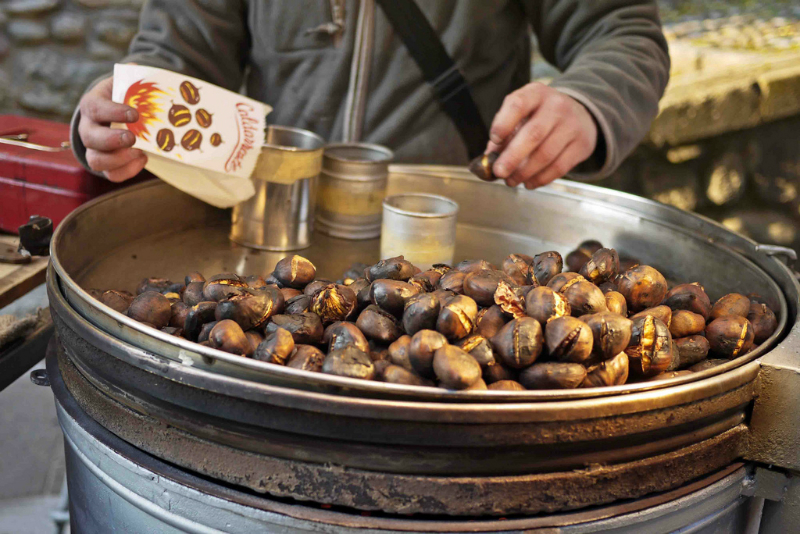 Cahors, France
Marché de Noël
6 December – 4 January
Enjoy the Christmas spirit in Cahors where you can admire a traditional decorated tree, Christmas lights and have a go at ice skating.
Narbonne, Languedoc-Roussillon
7 December – 5 January
Marché de Noël
The Christmas market in Narbonne is open daily during the period stated above, from 10am to 7pm and Mondays from 2pm to 7pm. Visitors from around the world come to experience the magic Christmassy atmosphere, lights, Christmas tree and colourful decorations of the city. Enjoy the free entertainment, the street shows, the mini-funfair and the must of all Christmas markets, the food and the wine.
Uzès, Languedoc-Roussillon
15 – 17 December
Marché de Noël
There is a lot to be discovered about the city of Uzès. Its Christmas market is the perfect place to start. Expect lots of entertainment, street shows, music, local and other craftsmen with unique gifts on offer, most delicious traditional food and products, organic products, top wines, woollens and 'woodens', decorations, and of course Santa.
Logroño, Rioja
Christmas market
22 December – 5 January
The Christmas stalls in the plaza del Mercado square in Logroño will sell crafts, gifts and food. Enjoy the delightful Christmassy atmosphere of this colourfully decorated city.
If you are visiting a wine region, let Winerist book your perfect wine holiday! Send us an email to: info@winerist.com and we will offer you our unprecedented expertise and our collection of hand-picked hotels and wine tours.
Written by: Irina S Melvin, Winerist