My case is a real example of 'visit Tuscany once and you will keep on wanting to go back again and again'. I am most fortunate in that I get the opportunity to go every year to meet new partners and uncover new wine jewels as well as see old friends.
I fell in love with Tuscany 6 years ago during a visit to Chianti Classico, well before Winerist was born and well before I became a more or less knowledgeable wine lover. My mornings consisted of walks through Tuscan vineyards and breakfasts of fresh burrata, figs and prosciutto cotto. My days were all about uncovering beautiful treasures such as Villa Caffagio, located on the footsteps of our country house and my first encounter with Fontodi and the flamboyant Butcher of Panzano. In the evening we would find a hidden, off the beaten path restaurant where we would eat as much pecorino toscano with pear and honey as possible and finish it off with truffles on pretty much anything as we sipped a few glasses of rich, fruity Sangiovese. Needless to say, I never stopped going back.
Visit to Fattoria Viticcio
This year we planned a short trip with Winerist to visit one of our new partners, Fattoria Viticcio. Immersed in the heart of Chianti Classico, surrounded by the beautiful hills of Greve, woods and olive trees, Fattoria Viticcio is spread over 60 hectares, half of which are planted with organic vineyards. From the moment you arrive at the winery, on a country road which takes you up the hill from Greve, your breathing slows down and time stops. This beautiful Viticcio wine estate boasts only a few apartments, each with a private patio as well as a beautiful tower room with views of its vines, rising up, alive on the hills.
We were welcomed by Lorena and Simone at the farmhouse and they handed us the key to our tower room. Viticcio is ideally located in that you are only a short walk away from superb restaurants in Greve in Chianti. One of them is Enoteca Fuoripiazza where we tasted the first white truffle of the season and had a bottle of Fontodi 2011 Chianti Classico. The wine list here is so impressive. You will find so many little jewels and the food is authentic, simple and delicious. We had fresh burrata, artichoke mousse, courgette flowers, black truffle lasagna and white truffle pasta as well as catucci with vino santo in the spirit of Tuscan tradition. Heavenly.
On day 2 we woke up to 32 degrees and a beautiful breakfast basket to have in bed. We went to lounge by the infinity pool, taking in the views and explored the grounds. This is a family friendly Agriturismo with badminton, volleyball and many other activities to choose from.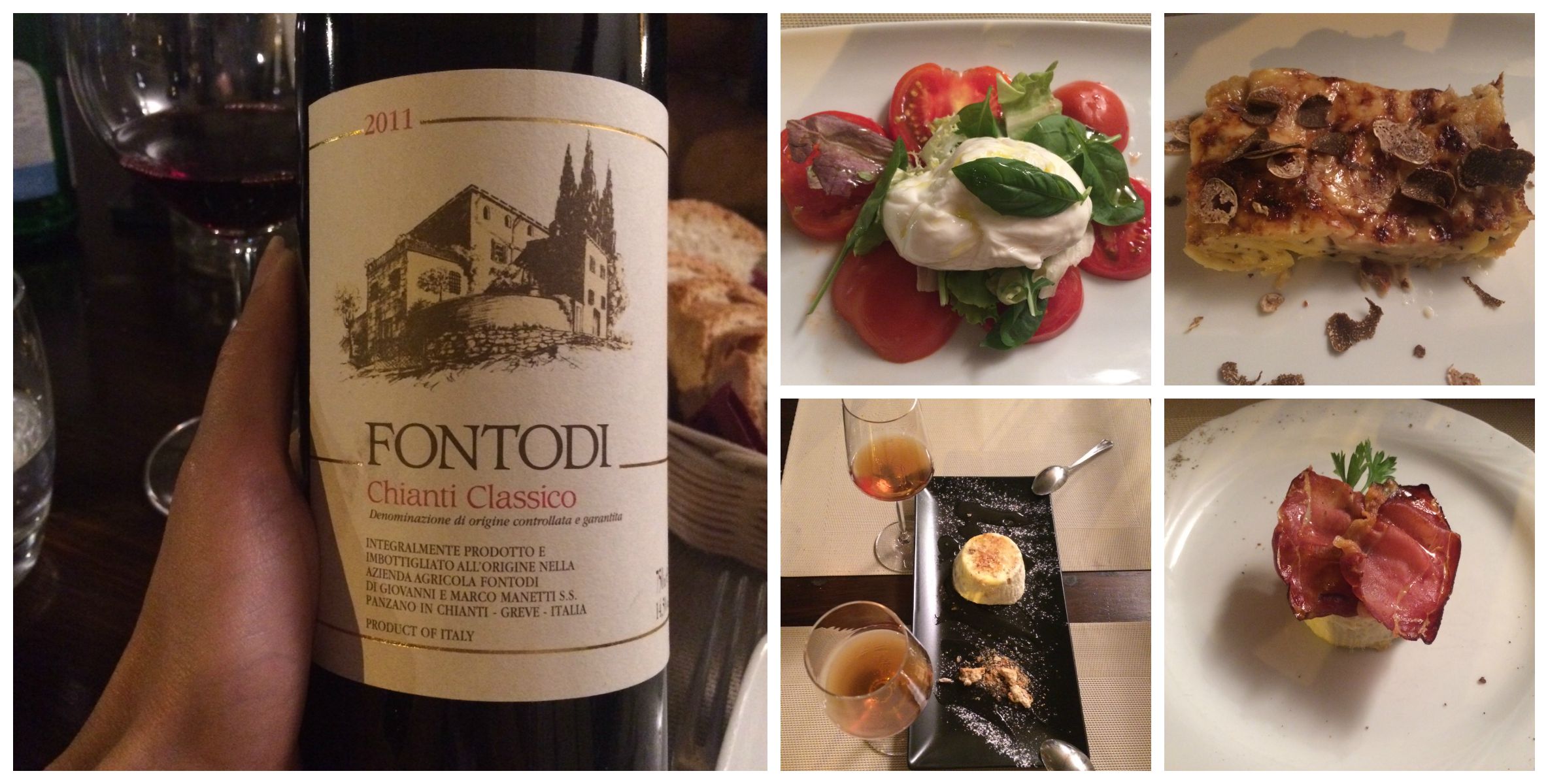 Chianti Classico – a brief explanation
Spanning the hills between Florence and Siena, Chianti Classico is Italy's oldest and most internationally recognized denomination. It's also sadly the least understood. Many consumers don't realise that Chianti Classico and Chianti are in fact different wines with Chianti Classico being the original growing zone, delimited in 1716 by the Grand Duke of Tuscany in recognition of the area's spectacular wine production. However, on the outskirts of Chianti Classico, producers aka imitators started making lower quality wine called Chianti. In 1932, the Italian government officially identified seven distinct areas of Chianti production.
Chianti Classico is by far one of the most impressive wine producing regions in the world. We have to be thankful to the likes of Paolo De Marchi from Isole e Olena, Guido di Santi at Querciabella and many others for producing a wine from Sangiovese grapes that is so different in style . The winemakers of Chianti Classico are making some of the most polished, terroir-driven, fine wines which are greatly paired with food and perfect for aging.
Just before lunchtime, Simone, Manager of Hospitality, took us for a private visit around the winery followed by a wine tasting of Viticcio's most delicious wines. Simone explained that in 1960s, Chianti contained about 30% white grapes, largely the bland Trebbiano, generating lightly colored, dilute wines unsuitable for aging. Piero Antinori shook the Chianti Classico world up in 1971 with Tignanello and made wine exclusively with red grapes and aged it in barriques.  Other ambassadors followed including  Isole e Olena's Cepparello and Felsina's Fontalloro. These winemakers broke the rules and changed the system one step at a time. Producers around changed their game soon and Chianti Classico split from the Chianti denomination in 1996 to become a separate denomination with a more rigorous wine making system. Chianti Classico must now contain a minimum 80% Sangiovese; up to 20% other red grapes are permitted. White grapes have been banned since 2006 and maximum yields are lower than in Chianti.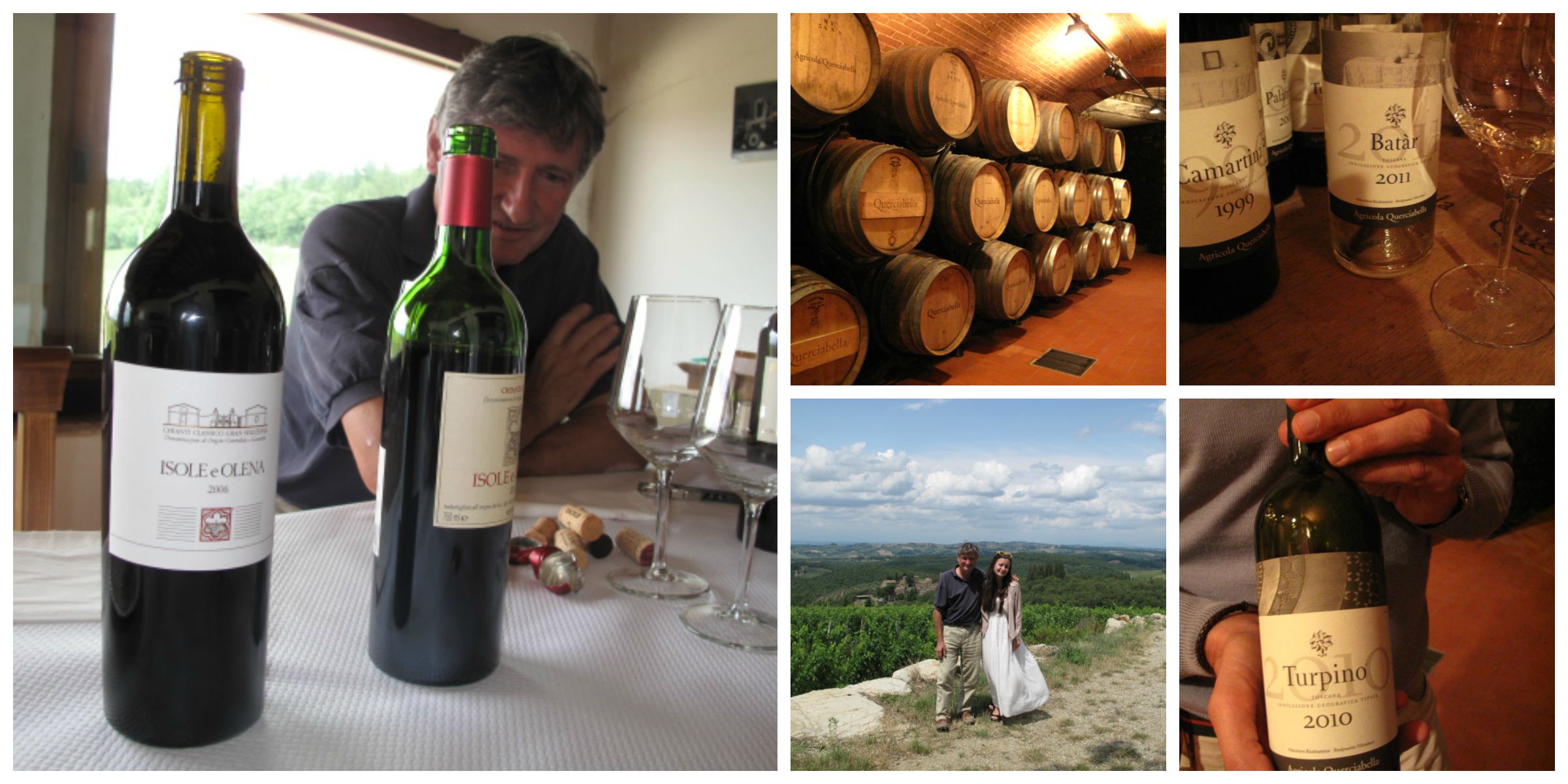 Wine Tasting at Fattoria Viticcio
Simone opened some of the most amazing wines to showcase the character of Chianti Classico. The most memorable wines for us were the Beatrice Gran Selezione Chianti Classico DOCG and the Prunaio 2011 Toscana IGT. Beatrice, named after the daughter of the Landini family is the epitome of Chianti Classico wine style. With a lot of fruit, well integrated tannins and vanilla, this is a generous wine with a long finish. I found it delicate and more feminine than its counterparts, but with a name like Beatrice, that does not surprise me one bit. Prunaio, albeit elegant, is a punchier wine, with a maturation for 18 months in barriques and tonneaux, of which 50 % are new. The oak comes through beautifully and it is a wine for aging. The 2011 is silky, with hints of tobacco and liquorice. It is still young and I am excited to drink it again in a few years. Fattoria Viticcio is a great representation of wines made in this region and I don't want to spoil it too much for you so that you are equally mesmerised when you visit.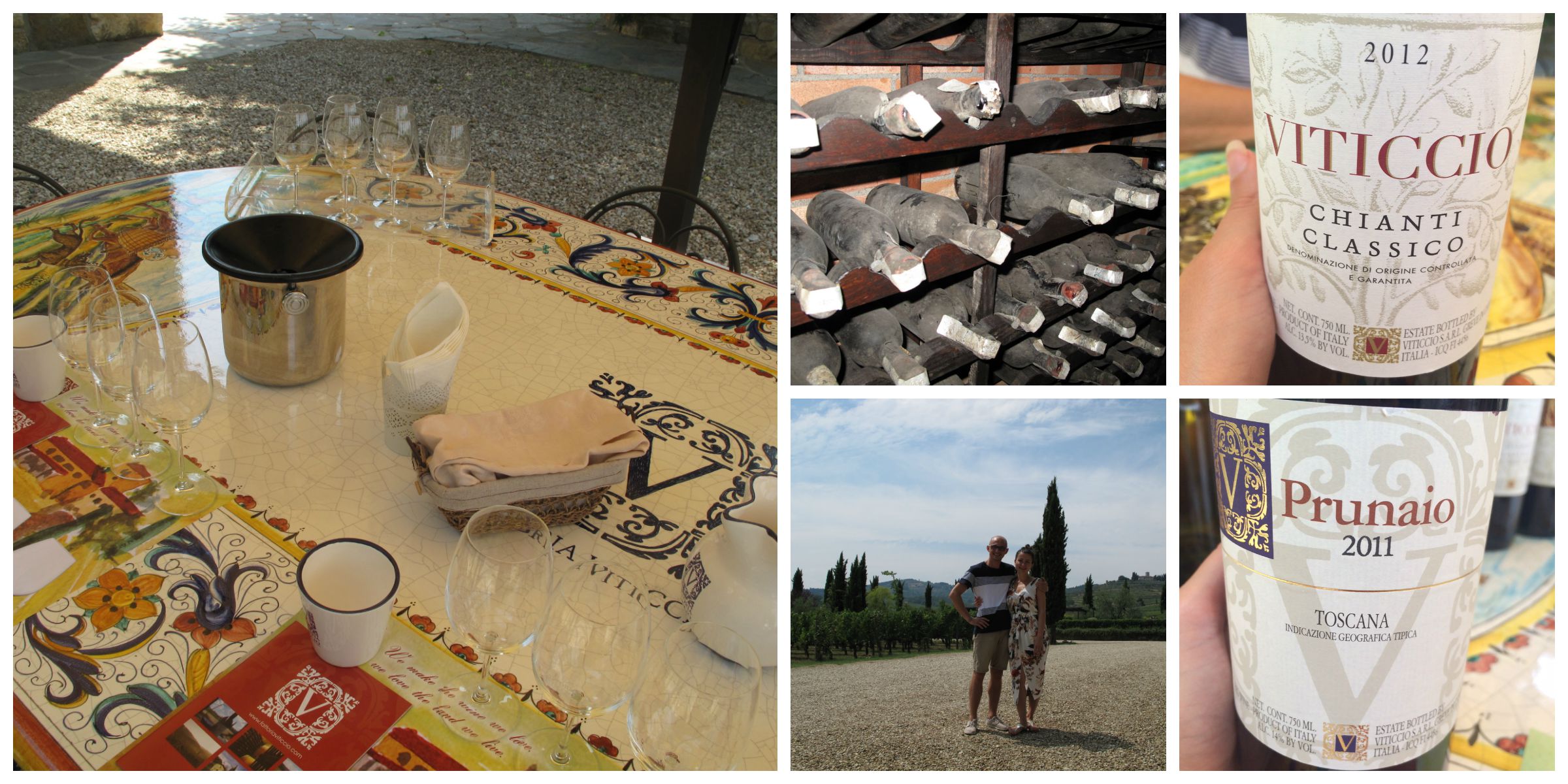 Next time we are visiting Bolgheri and I am looking forward to sharing my emotions from that region. Something tells me that my heart will give in and I will end up on Paolo De Marchi's doorstep, as I love his beautiful stories on Chianti Classico as we sip one glass at a time from a bottle of Cepparello…