Valentine's Day is a great opportunity to open a special bottle of wine, but this year, instead of popping a Champagne cork, surprise your loved one with something more original by taking a trip to Limoux, the birthplace of sparkling wine.
Rumour has it that in 1531, a Benedictine monk from the abbey of Saint-Hilaire stumbled upon the process by accident: chilly temperatures put a stop to his wine's fermentation, which began again once it had been bottled, thus giving the wine its signature effervescence.
Climate is key to making bubbly. The Limoux area lies in the north west of Languedoc, where the weather is distinctly wetter and the landscape is noticeably greener. Cooler air from the Atlantic and the nearby Pyrenees plays its part, enabling the production of high-quality sparkling wine in the south of France.
Grapes grown here are Mauzac (also known as Blanquette), Chenin Blanc, Chardonnay, and Pinot Noir (used essentially for the sparkling rosé). The vineyards are dotted across the hillsides overlooking the Aude river, starting south of Carcassonne and its fairytale castle, to just beyond the town of Limoux. At the centre lies the village of Saint-Hilaire and its Benedictine abbey, where the story of sparkling wine began.
Blanquette de Limoux is mainly made from the local Mauzac grape, and has a distinctive apple character (Blanquette de Limoux Méthode Ancestrale is a rarer style of light, sweet, cloudy wine with sediment left in the bottle), while the arguably more refined Crémant de Limoux is blended from Chardonnay, Chenin Blanc and (sometimes) a dash of Pinot Noir.
The Limoux wine region is a stunning place to visit: Valentine's Day would be the obvious occasion, but the annual Toques et Clochers barrel auction is a "must" for wine lovers (held in March, it's a humble, Languedoc version of the famous Hospices de Beaune auction), and the Limoux carnival is a deeply traditional event that runs every year from January to March.
We've found three great places to book for a romantic getaway, and five wonderful bottles of bubbly that will make your celebration truly memorable.
---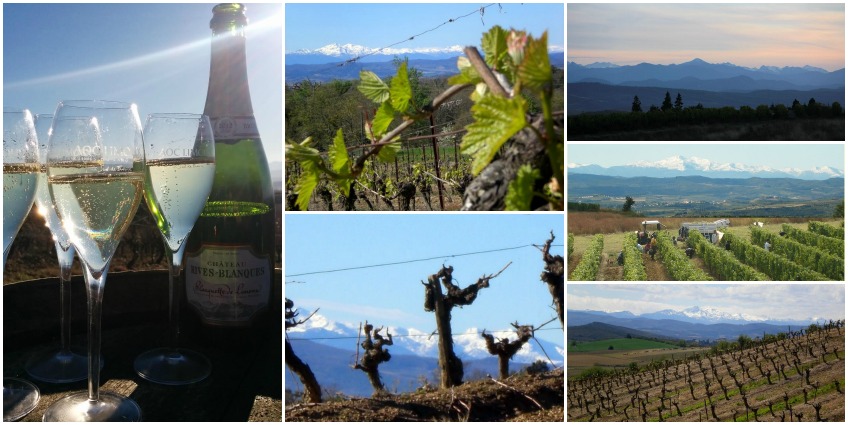 Wines to try
Jean-Louis Denois Brut Tradition Pinot Noir-Chardonnay – Deliciously dry, this elegant bubbly has lingering notes of hazelnut and toasted bread. Delicious on its own, but matching it with food will enhance its subtle, complex notes: bring on the scallops with garlic and parsley butter!
Antech Limoux Emotion Crémant de Limoux 2012 – A blend of Chardonnay, Chenin Blanc, Mauzac and Pinot Noir, this super-pretty, pale pink sparkler has a fine bead and delicate hints of strawberry and cherry. A wonderful way to start a romantic evening.
Gérard Bertrand Brut Eternel Code Rouge Blanc de Blancs – Don't be fooled by the unusual red bottle: this Chardonnay, Chenin and Mauzac blend is a dry, sparkling white wine that goes toe-to-toe with quality Champagne. Think delicate white flowers and pear, combined with good acidity.
Château Rives-Blanques Blanquette de Limoux 2011 – A fabulous fizz, made from Mauzac. Crisp and refreshing, with lashings of apple and pear flavour, fine, persistent bubbles and mouth-watering acidity. Bottle fermentation adds toastiness and complexity.
Domaine J. Laurens Les Graimenous Crémant de Limoux – Plenty of freshness and acidity, this bottle will make your tastebuds tingle and your eyes sparkle! Deliciously dry and perfectly balanced, this is utterly drinkable.
---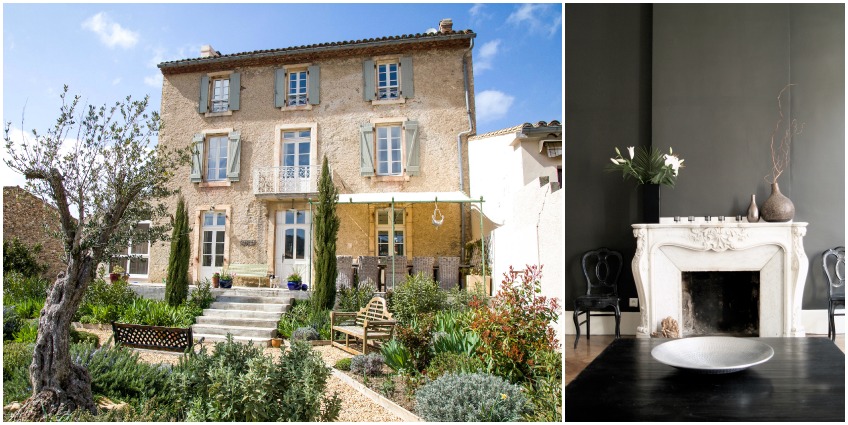 Where to stay
Maison Laurent (charming B&B in village of Pieusse, near Limoux) – a charming maison d'hôte in a pretty village, ideally situated for touring wineries in the Limoux area. Great value for money: double room with shower from 85 euros/night (includes breakfast)
42 rue Victor Hugo – a cool, boutique hotel-style address in Carcassonne's Bastide Saint Louis, less than a minute from the market square. Stylish rooms with self-catering facilities from 125 euros/night.
Hotel de la Cité – an out-of-this-world experience: a traditional, luxury hotel in the heart of the fairytale Cité de Carcassonne. Worth the splurge! Rooms start at 190 euros/night (includes breakfast)
---
If you'd like to plan a wine holiday to Limoux or anywhere in Languedoc, get in touch with us!