The en primeur week in Bordeaux always brings about a flurry of activity in the wine world. Is it worth buying a wine two years before it is even bottled? The gamble traditionally taken has fallen out of fashion somewhat lately, with prices rising and rumours of an average vintage from 2014.
With Bordeaux on the brain, we've teamed up with Vivino, a wine app that you can use to scan and rate wines. They've shared some facts with us about their best Bordeaux ratings, both the most highly rated and the most frequently scanned.
Take a look at our top rated Bordeaux infographics…do you agree?
The highest rated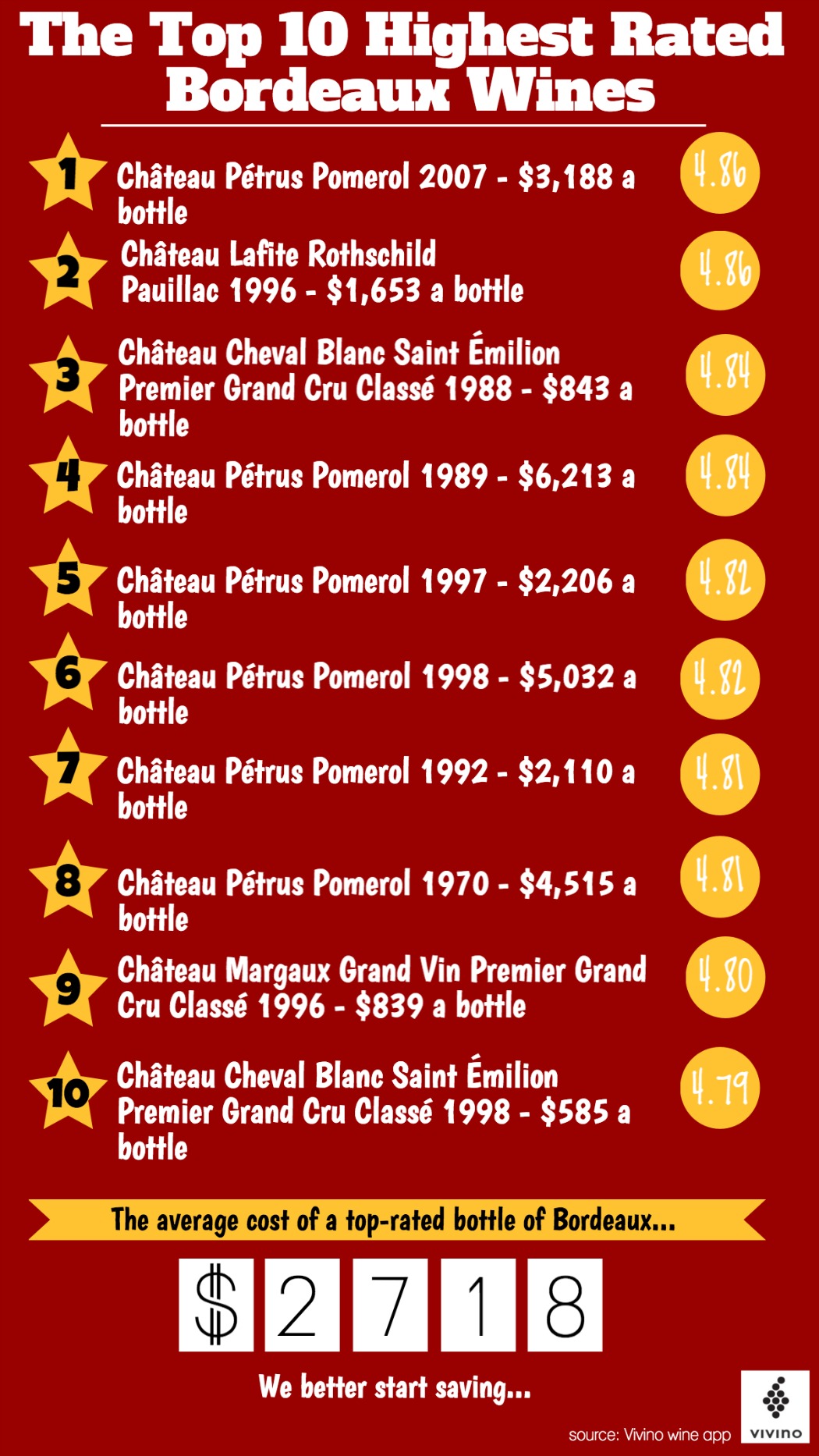 ---
The most rated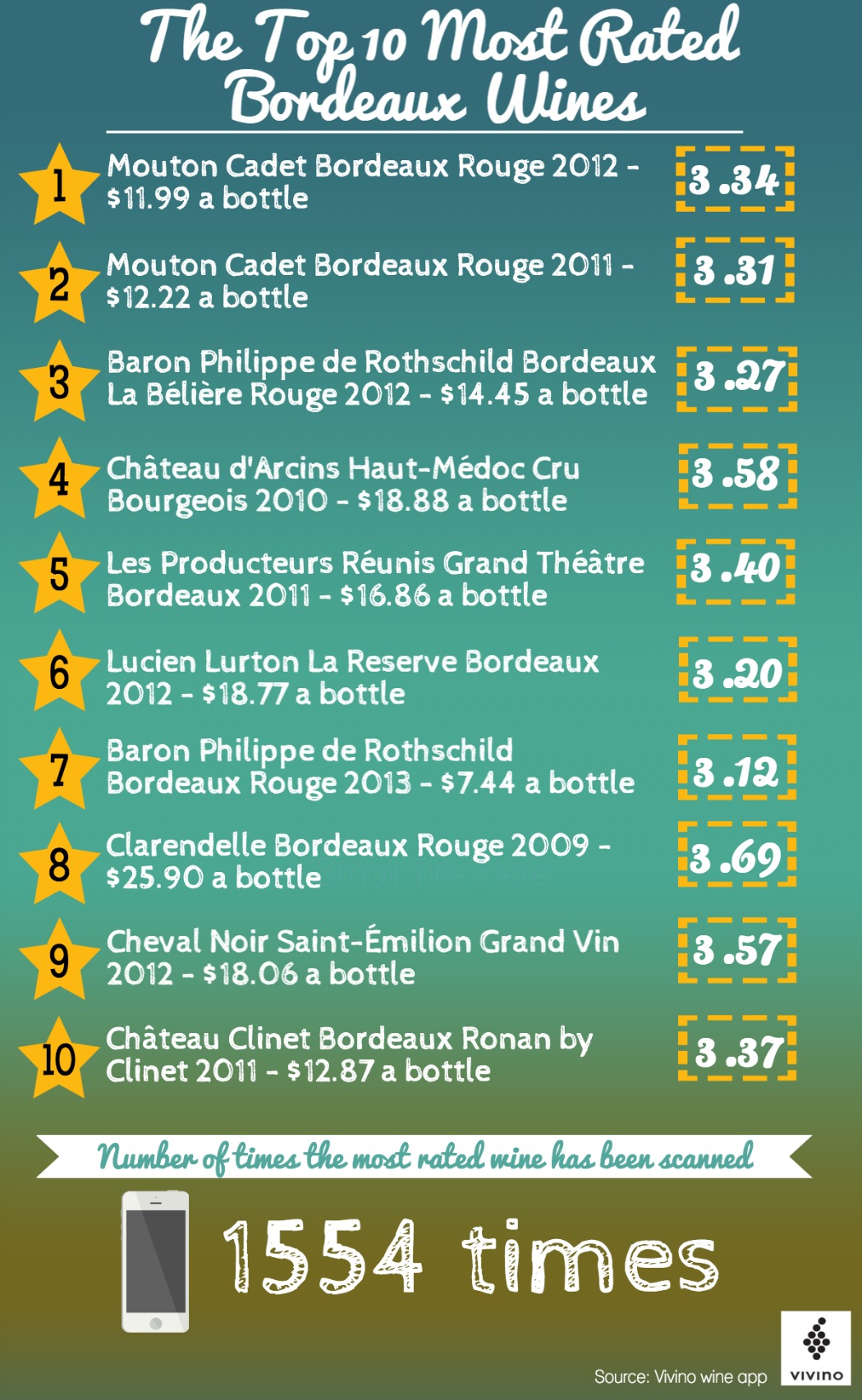 ---
To explore Bordeaux and find your best-rated wine, get in touch with us.
title image: flickr.com/farehamwine