Following on from part 1 of the top 10 wine producing regions of the world, here is the second installment of our guide for countries 6-10…
---
6. Australia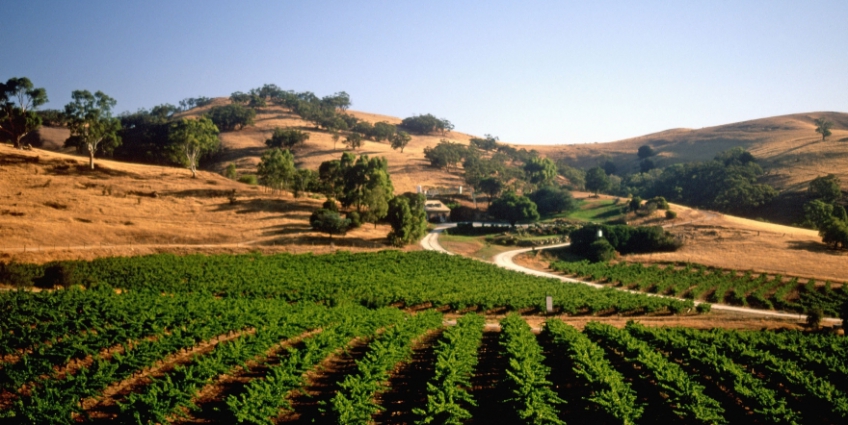 Although a relative newcomer to the wine world, Australia has made up for it in technological advances and sheer scale of production. Around 40% of production is concentrated in the South Australia region, which encompasses many regions varying dramatically in climate and wine style. Barossa Valley is known for its full bodied and spicy Shiraz, whereas Eden and Clare Valley produce top quality dry, citrusy Rieslings. Adelaide Hills produces some excellent examples of Chardonnay, often seen as the New World equivalent to Chablis. Coonawarra has an unusual red soil that is particularly suitable for full-bodied, intense Cabernet Sauvignon, which takes on a distinctive cassis aroma. In Victoria, the regions of Yarra Valley and Mornington Peninsula have cooler climates. They are well-known for their fresh and fragrant Pinot Noir and Chardonnay. Over in New South Wales, the key wine of the Hunter Valley is Semillon, which takes on a very interesting character with age and can last for over 20 years. In South West Australia, near Perth, the Margaret River region has a similar climate to Bordeaux. Unsurprisingly then, winemakers have been successful with Cabernet Sauvignon/Merlot blends. The region to watch for the future is Tasmania. Though production is small, there are a growing number of boutique wineries creating quality sparkling wines and Pinot Noir.
To book a wine tour in Australia, please click below.
---
7. China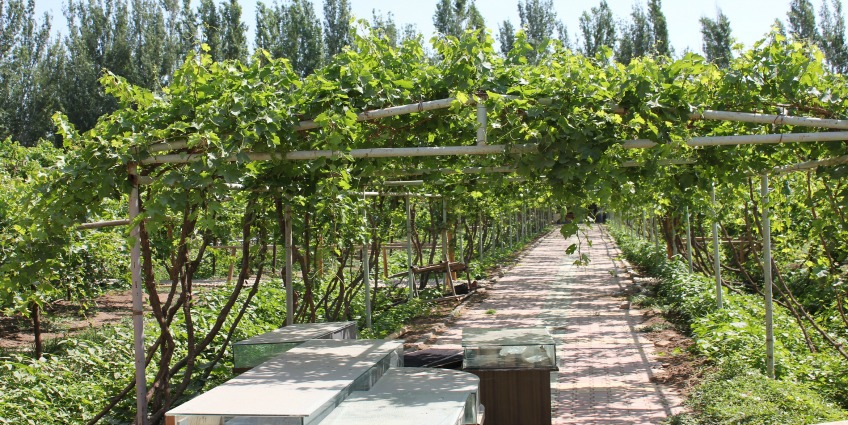 photo: flickr.com/grandamericantravels

This one may come as a surprise, given that very little Chinese wine is seen on the international market. In fact, 90% of the wine produced in consumed locally. This could change in the future, owing to the growth of the wine trade market on an international scale. The largest region is Yantai-Penglai on the north east coast, which accounts for 40% of the overall production. With its maritime climate, it is known as the "Oriental Bordeaux". The varieties grown are international, such as Cabernet Sauvignon, Merlot and Riesling. Another key region is Xinjiang in the north west of China, near the border of Kazakhstan. Wine has been made in Xinjiang since the 4th century BC. Although locals brew a home-made wine called "museles". More widely, it is known for producing quality examples of international varieties such as Cabernet Sauvignon and Sauvignon Blanc.
---
8. South Africa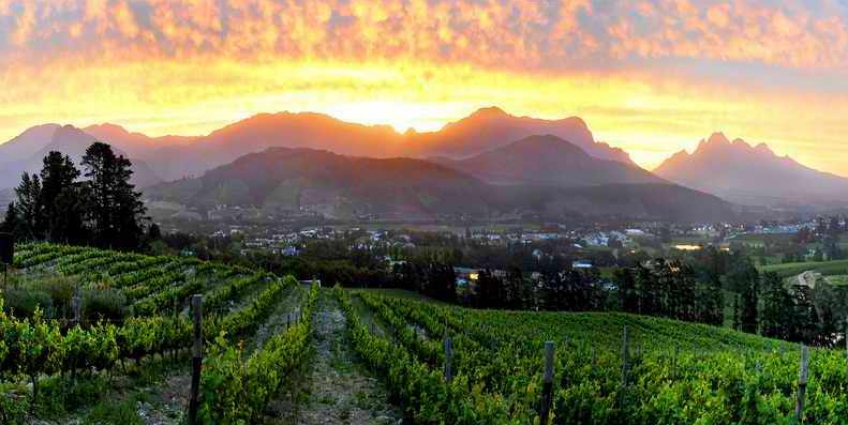 The wine-making tradition in South Africa stretches back some 350 years. In more recent times, the wine trade was affected by the apartheid. By the time this ended in the mid-90s, the majority of production was controlled by a central co-operative who fixed the price of grapes. When this ended, it had an extremely positive effect on the industry. Larger wineries realised the potential of the export market and began to produce better grapes for wide-scale production. Smaller, boutique winemakers were able to purchase some of the best land to create high-quality wines. South Africa is famed for its hybrid variety Pinotage, a cross between Pinot Noir and Cinsault. Cabernet Sauvignon is the most widely-planted variety, which is used in varietal wines and Bordeaux-style blends with Merlot. South Africa has long been known for its Chenin Blanc, in both dry and sweet styles. It is often subjected to barrel fermentation and ageing to produce oak flavours in the wine. Over 90% of wine is produced in the Western Cape. Within the coastal region lies Stellenbosch, known for its fine wines and the picturesque town of Franschhoek. Here you can find excellent red wines, from Bordeaux blends to Syrah.
To book a wine tour in South Africa, click below.
---
9. Chile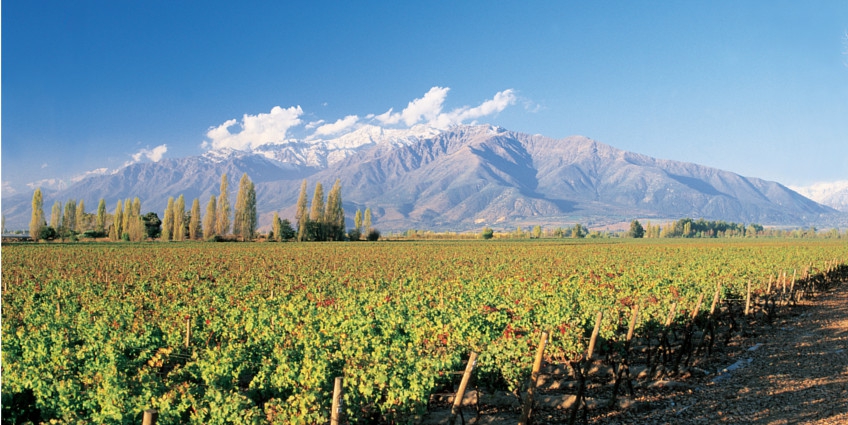 Wine-making came to Chile after the Spanish settled there in the 1500s, but it wasn't until the 1990s that investment and production expansion meant the country became a major player internationally. Chile now exports around 70% of its production and has become popular for its value-for-money wine in Europe and North America. The grape varieties are most commonly international, such as Cabernet Sauvignon, Merlot, Sauvignon Blanc and Chardonnay. Interestingly, they have also seen recent success with the Carmenere variety. It was originally mistaken for Merlot, but since it has been identified, it is a uniquely different variety. It has a savoury character, with black pepper and spice overlaying the black fruit flavours. The majority of regions are found in the Central Valley region south of Santiago. It is divided into the sub-regions of Maipo, Rapel, Curico and Maule. The Aconcagua Valley is one of the oldest wine-producing regions and is home to Casablanca and San Antonio, which are known for Sauvignon Blanc. Despite being one of the warmest regions, the Anconcagua sub-region produces some excellent examples of Cabernet Sauvignon.
To book a wine tour in Chile, click below.
---
10. Germany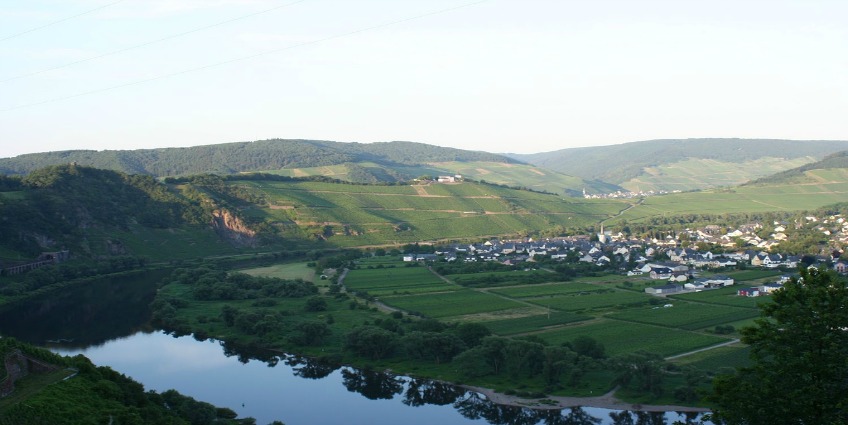 credit: flickr.com/mk_b

Germany's wine reputation suffered horribly in the 1980s with the cheap and cheerful concoctions of Blue Nun. Whilst wildly popular in its time and successful in breaking down the mystery around German wine labels, it did little for the quality wine industry in Germany. These days, the focus on quality in German wines is second to none. There is a fairly convoluted system of labelling that you can read more about here. The star variety of this cool climate region is Riesling. Great efforts are being made to swing Riesling back into the limelight and with good reason. Ranging from bone dry to sweet, the variety in styles and flavours is profound. The key region for quality wines is the Mosel valley. Along the river in Middle Mosel, you can find the famous wines of Piesport and Bernkastel. Other key regions are Nahe, Rheingau and Pfalz, which borders with Alsace, a French region also famed for its Riesling. There are also elegant examples of Pinot Noir being produced in Baden and Franken. The Germans are also the biggest consumers per capita of sparkling wine in the world. Forget Champagne though, they drink Sekt, often made from Italian or Spanish still wine then turned into sparkling wine in Germany.
---
If you would like help booking one of our tours, or to plan a bespoke tour to any of these regions, please get in touch.