Did you get them right? Whilst the European main players may be a given, some of the top 10 wine-producing countries of the world may surprise you. Read part one of our guide to the top 10 wine regions…
---
1. France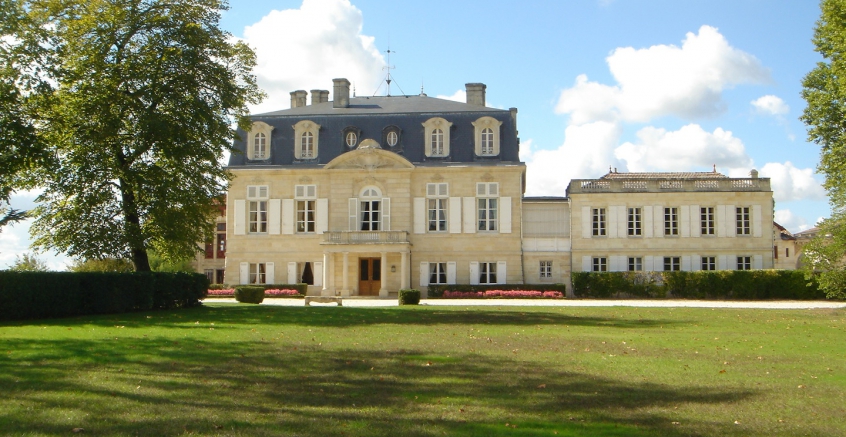 Perhaps unsurprisingly, France takes the top position. Often seen as the birthplace of modern winemaking, the French have been cultivating their craft for centuries. French winemakers came up with the term terroir, to describe the unique elements of a vineyard that can make a great wine; the soil, the climate, the aspect and terrain. There are many key wine regions in France. The largest region by far is
Bordeaux
, producing around 450 million bottles each year!
Two of the most famous grape varieties are Cabernet Sauvignon and Merlot, most often blended in perfect harmony in Bordeaux.
Another key variety is Chardonnay, which takes glorious form in Chablis, Burgundy. It is characterised by delicate, citrus fruit flavours and a crisp minerality. Burgundy is also the home of classic Pinot Noir. Although fruity and juicy in it's youth, this Burgundian heavyweight develops a lot of complexity with age. That's when those vegetal and even "farmyard" aromas really come into their own!
Champagne one of the most northerly wine-producing areas. The cool climate may be a challenge for viticulturalists, but it's perfect for the high acid, low sugar levels of sparkling wine. The region is world-renowned for those delicious and delicate bubbles, made by traditional method, which can take as long as 10 years before it is ready to be sold!
To book a wine tour in France, click on the button below.
---
2. Italy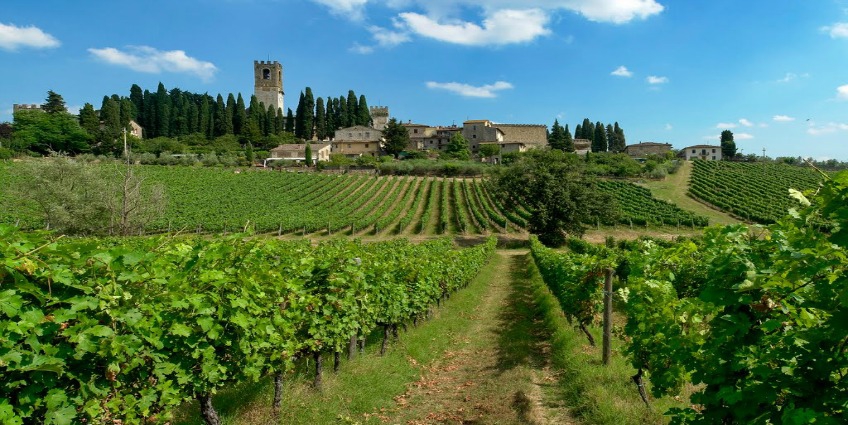 In second place it's Italy. One of the giants of world wine production, the tradition of winemaking in Italy started back in 800 BC, when vines were introduced by the Greeks. It was a favourite drink of Roman emperors and remains a spectacular source for wine to this day. It's most famous export is Chianti, made from the Sangiovese grape in Tuscany. Not wines to be ignored, Tuscany is also home to the Super Tuscans. These fabulous and pricey wines used to fall out of the boundaries of strict regulations but the quality was so good that they found worldwide fame. Pinot Grigio is produced in Trentino in north east Italy. Though the quality can be extremely variable, it's crisp, light style has made it one of the top-selling wines in the UK. Veneto is the region where the ever-popular Prosecco is made. Slightly sweeter than Champagne and produced using the cheaper charmat tank method, it has become the sparkling wine de rigeur.
To book a wine tour in Italy, click below.
---
3. Spain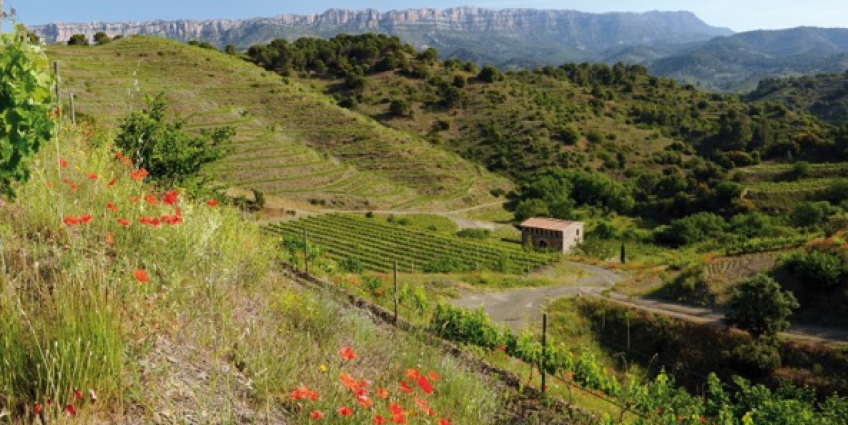 Spanish wines have strict ageing categories, from joven, a young wine bottled for immediate release, all the way up to the mighty gran reservas, which are aged for 7 years or more! Spain's wine industry has modernised relatively recently, tapping into new techniques to bring their wines up to an international standard. This change has mostly affected Rioja, one of Spain's biggest exports. Rioja is a popular red wine made by blending the Tempranillo grape. Newer styles tend to be smooth with soft tannins and lots of primary fruit character. Another popular red variety is Garnacha. It is used widely across Spain for rosados rose wines and in Priorat in Catalunya, where it produces age-worthy, powerful red wines. Cava is Spain's sparkling wine, which has fallen out of favour somewhat in recent years. Unusually, it is made in various regions across Spain rather than being concentrated in one. The traditional grape varieties used are Macabeo, Xarel-lo and Parellada.
To book a wine tour in Spain click below.
---
4. USA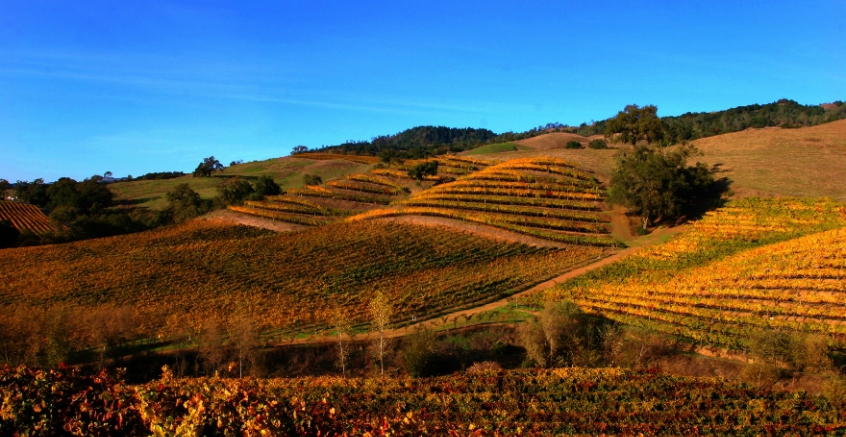 Did you know that there are vineyards in all 50 states of the United States? The most important regions for wine production though are California and the Pacific Northwest. One of the key grape varieties is Chardonnay, which is grown most successfully in the Central Valley in California. It rose to prominence in the 1990s with full-bodied, heavily oaked Chardonnay in abundance, but these days there are a wide variety of styles being produced. Zinfandel is the most harvested red grape in California and considered their "native" variety. It is used to make the widely-produced, sweet and fruity rose, often known as White Zinfandel. It is also used in some of best sites for full-bodied red wines. Napa Valley, the most famous region in California is well known its Cabernet Sauvignon. Due to the warmer climate, the style is much bigger and richer than its european counterparts. Further up the coast, Oregon and Washington State are best known for Pinot Noir, which thrives in the cooler climate.
To book a wine tour in the USA, click below.
---
5. Argentina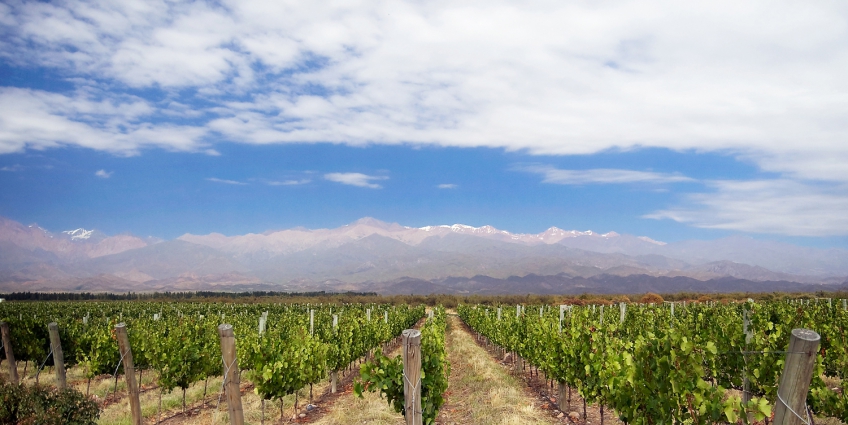 Coming in 5th place, Argentina has a thriving domestic market and is growing in signficance internationally too. This is mostly owed to the popularity of Malbec, perfect with a juicy argentine steak! The most important aspect of wine-making in Argentina is the Andes mountain range. The altitude provides the perfect conditions for growing grapes, with low rainfall and controlled temperatures. Malbec is the most-planted grape variety. It was brought from Bordeaux in the 1850s after it suffered catastrophically from a Phylloxera outbreak in its native land. Malbec truly came into its own here as a full-bodied, fruity and spicy red wine. Mendoza and Salta provinces are the key regions for high quality wine production, where the best vineyards can reach up to 1450 metres above sea level! Argentina has also had success with international varieties such as Cabernet Sauvignon, Merlot and Chardonnay.
To book a tour in Argentina, please click below.
---
Check out the second part of our guide to the top 10 wine-producing regions here. If you would like help booking one of our tours, or to plan a bespoke tour to any of these regions, please get in touch.