As the 25th of January approaches, many of us are preparing to raise a toast to Scottish poet Robert Burns. Up and down the country groups of people will be coming together, 'addressing the haggis', eating 'neeps and tatties' and celebrating the poet's birthday with a good old knees up. However you celebrate Burns Night, we've got you covered with a fantastic, simple cocktail that will go nicely with some haggis. A traditional ingredient for the Bobby Burns Cocktail is the mysterious Benedictine: a herbal liqueur dating back to the 1800's with a heavily guarded secret recipe.
Said to have been invented by Dom Bernardo – a monk studying the ancient art of alchemy – the recipe was discovered by wine merchant Alexandre Le Grand after the French Revolution. The 500 year old recipe was immortalised in 'Le Palais Benedictine' in Normandy, where Benedictine Liqueur is still produced to this day!
Full-Day Scotch Whisky Tour in Edinburgh
From £160 / person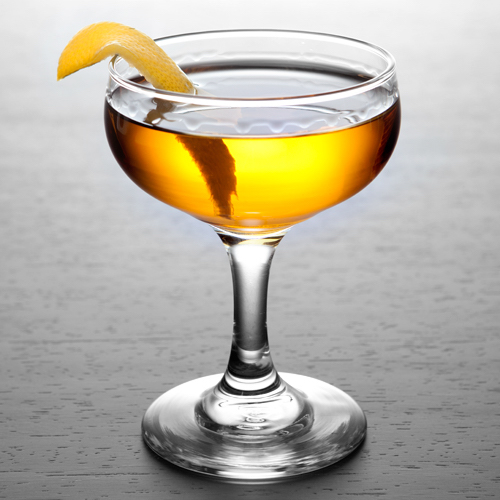 Never tried it before? Burns Night is the perfect time!
Ingredients:
30ml Scotch Whisky
30ml Martini Rosso
15ml Benedictine
Method:
Add all the ingredients (except the lemon) into a mixing glass with ice and stir vigorously. Strain into a cocktail glass and rub the lemon peel along the rim of the glass for a zesty kick. Garnish with a few more thin slices of lemon.
Cheers!
If all this talk of Burns night has you craving some tatties or some good Scottish Whisky, why not head down to a Burns Night supper club?
LoneWolf – BrewDog's craft sprits company – is hosting an immersive Burns Night inspired dinner inside the iconic Old St roundabout, London. Each traditional course will be paired with an inventive cocktail, allowing you an exclusive taste of LoneWolf's carefully crafted spirits, including 'Gunpowder gin' and 'Cranachan Vodka'!
Kingston Family Vineyards
From $26 / person
While you're enjoying all of that delicious food and drink, you will learn about LoneWolf's unique path into the spirits industry, and at the end of the evening, you'll leave with a goody bag full of treats – sounds like our kind of night!
Check out the event page here for more details and to book tickets.