Time to celebrate – British Airways is 100!
This iconic British aviation brand has officially graced our skies since 25th August 1919, when the airline premiered the world's first scheduled international flight. The route was Hounslow, Middlesex (now Heathrow Airport) to Paris, and the plane transported the grand total of 'one passenger, a consignment of leather, several brace of grouse and some jars of Devonshire cream'. Today, BA is one of the largest and most well-known airlines in the world, with a long, proud history of aviation which has influenced the industry on a worldwide scale. Concorde, for example, perhaps the most famous aviation project of all time, was the brainchild of British Airways – and whilst Concorde is sadly a thing of the past, this hasn't hampered the airline's success, with a BA plane taking off from somewhere in the world every 90 seconds!
So, in order to celebrate a century of outstanding air travel, it's fitting that this most British of businesses pulls out all the stops. The centenary is being marked in all kinds of ways, including activities, events, and partnerships with a whole host of British icons from chef Tom Kerridge to actress Olivia Colman. However, what we at Winerist are most excited about is BA's exciting partnership with Hattingley Valley Wines!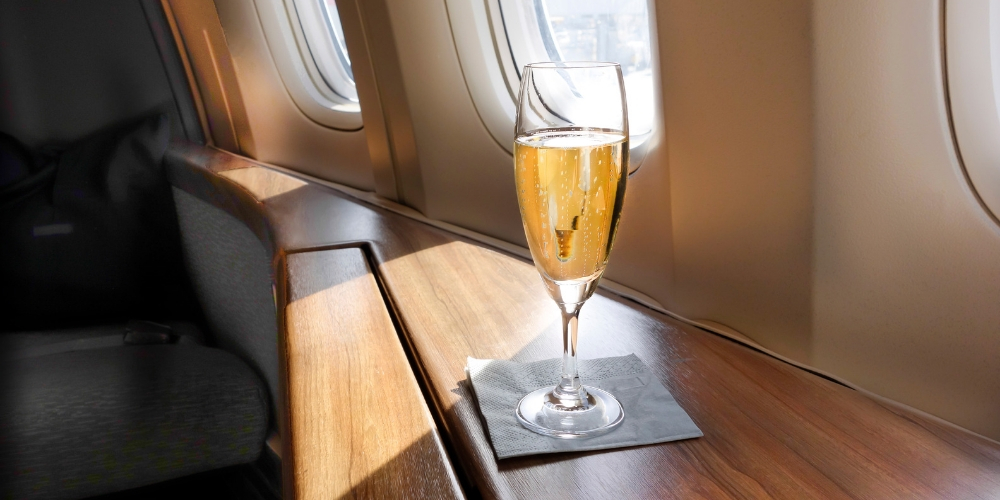 If you've never heard of Hattingley, then now is the time to sit up and take notice. This award-winning producer of wonderful English sparkling wine nestles in an idyllic location in the heart of Hampshire, just a short drive from the city of Winchester, where a dynamic team create some of the best bubbles to be found anywhere in the UK. Founded by owner Simon Robinson in 2008, Hattingley have spent nearly a decade perfecting their craft with the help of a state-of-the-art winery facility and the expertise of Head Winemaker Emma Rice, who has been awarded Winemaker of the Year not once but twice! The result is an exciting, enticing range of products, from traditional non-vintage sparkling to delightful vintage Blanc de Blancs and even a dessert wine.
So, back to British Airways … as part of their birthday celebrations, they've teamed up with Hattingley Valley to create an exclusive English sparkling wine which will be served to all First Class cabin passengers, as well as in the Concorde Room in Terminal 5 at Heathrow Airport. The wine itself is a mouth-watering Blanc de Noirs 2015 (Blanc de Noirs is so-called because the wine is dominated by the Pinot Noir grape) and has been expertly blended by Emma Rice and her team to shine when served at altitude, with glorious notes of red apple and strawberry making sure that passengers experience true luxury from the moment they take their seats.

Hattingley's Commercial Director Gareth Maxwell said:
'Next year sees our 10 year anniversary and we're extremely proud of what we've achieved in this time to become one of the UK's leading wine producers. With over 90 medals, including 3 World Champion trophies in the cabinet; we have defined a clear direction in both our winemaking style and our identity as a British brand. Our recent partnership with British Airways in their centenary year is testament to the quality of our wines and brand values. We've had some great feedback on the collaboration with British Airways since the Blanc de Noirs officially launched in their first class cabins & lounge on 01 July.'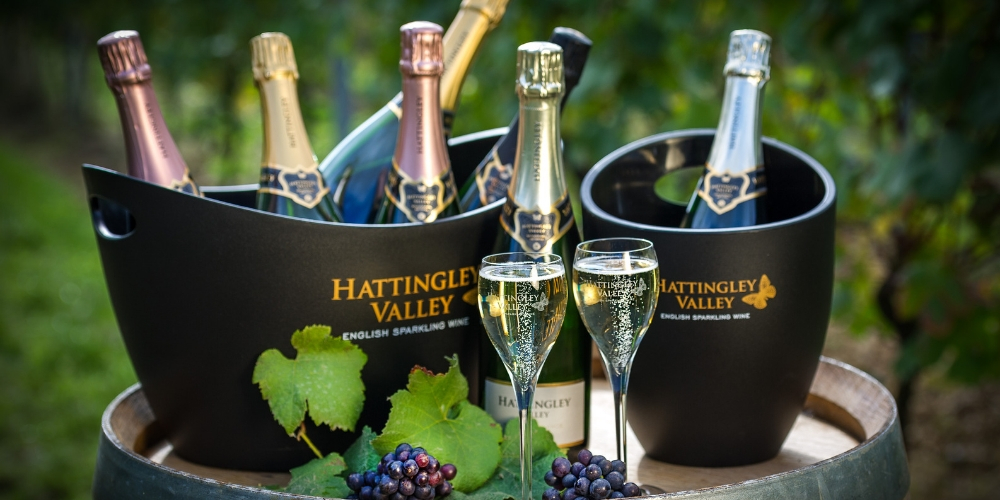 This truly is a fabulous way to commemorate BA's centenary, but also a hugely important affirmation of the incredible progress made by the English wine industry in just a few short years. No more is English sparkling merely a footnote in the wider industry; these are serious, characterful, high-quality wines and a seriously dynamic, innovative industry that's fast become a force to be reckoned with in sparkling wine regions across the world.
My only problem? On a recent visit to Hattingley Valley, as much as I begged, there was absolutely no Blanc de Noirs remaining for me to sample. Whilst this is nothing but a true and glowing testament to the runaway success of this centenary partnership, you can bet I'll be selling everything I own to try and get a spot in BA First Class this year!
Explore amazing wineries in Hampshire here! And if you want to know more about English sparkling wines, read this article! Or you can embark on a wine and food tour around England with Winerist to experience all of this for yourself!