Have you ever looked at an ice lolly and thought you could do better? Ever swithered between a gin and tonic and a Calippo, and wished there were some in-between option? Then read on for our pick of the best alcoholic ice lollies for your summer pleasure.
By some measure, humans have been trying to combine the magic of cocktails and ice lollies since time immemorial, but weirdly it has taken us to the late teens of the 21st century to perfect the product. Right now, there are a number of ready to err, lick, options available from the supermarket freezer aisle, but if you want to go one better, I've also included some of my favourite do-it-yourself recipes.
Full-Day Scotch Whisky Tour in Edinburgh
From £160 / person
Best Boozy Ice Lollies to Buy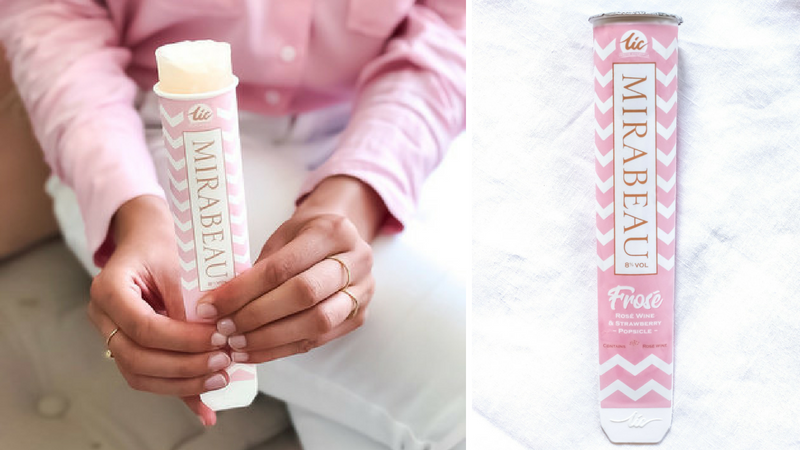 Mirabeau frosé popsicle. Credit: Waitrose
Mirabeau frosé, 8% ABV, £2.99 each
Award-winning Provence rosé producer Mirabeau has brought the feel-good hit of Summer 2018 to a Waitrose near you. Mixing their classic Mirabeau en Provence rosé with strawberry essence, these frosé ices will bring the South of France to you this summer. Available from selected Waitrose stores, check website for details.
Pops, various flavours 0-5% ABV, £3.49 – £6.99 for pack of three
Pops have been making 'grown up popsicles' since June 2014, when two old school friends saw a gap in the market for a combination of ice lolly and champagne. They now have five boozy flavours (Champagne, Bellini, frosé, watermelon Martini and Pimm's and lemonade), and two non-alcoholic flavours (strawberry & mint and chilly mango) in the range. Available from multiple stockists, check website for details.
Lic Mojito, 10% ABV, £2       
Lic have been working on 'packaging the taste of summer' since January 2013 when founder Harry's mum wished out loud for a Piña Colada on a stick. Opting for the ever reliable Calippo-style tube instead, Harry and Noah finally cracked their recipes after months of arduous testing and launched in Summer 2014. Now their mojito flavoured popsicle is available from Sainsbury's.  www.lic.co.uk
Best Boozy Ice Lolly Recipes
First, some science. Assuming your freezer is set at a generous -20°C, you will need to keep the alcohol content of your lollies below 15%. You might think this is a little abstemious and want a boozier lolly, but you'll just end up with alcoholic slush if your mix is any stronger. A high sugar content will also lower the freezing point of your mixture, so try to keep to less than 9g of sugar per 100ml.
The following recipes have been created with these guidelines in mind, but if you are creating your own, you may need to dilute accordingly. Of course, if your freezer is set a little warmer, you should also add a dash of water, just to be sure.
The measures below will make 300ml of each lolly mix – so adapt as necessary to fit your moulds.  Once the maths is out of the way, simply combine all ingredients in a mixing glass, stir gently and pour into the lolly moulds.  One last tip – where sparkling ingredients are called for you will get a more solid lolly if you leave the sodas to go flat before freezing.   
Rum & Coke Rocket
A classic recipe makes for a great frozen summer time treat. The rocket shape (by no means essential) just adds to the fun. Mix 50ml white rum, 250ml cola and a squeeze of fresh lime juice.
Lady Pamplem-ice
Based on a summer classic this gin, grapefruit and tonic cooler is a smash hit. Mix 25ml gin, 75ml pink grapefruit liqueur, 40ml lemon juice, 15ml sugar syrup and 145ml tonic water.
Pen-ice-illin
A frozen version of the modern classic cocktail bringing whisky, ginger and lemon together in popsicle form. Mix 100ml blended whisky, 20ml honey syrup, 20ml ginger syrup and 160ml San Pellegrino Limonata.
Ice Bru Daiquiri
A Scottish twist to a Cuban classic. Mix 75ml white rum, 40ml 1:1 sugar syrup, 40ml fresh lime juice and 155ml Irn Bru.
Freeze and enjoy!
Provence Mirabeau Wine Tasting in Cotignac
From €1 / person