A beautiful bustling city with cosmopolitan cafes, alluring plazas and grand leafy avenues, Mendoza is a captivating place for visitors to enjoy all year round. Not only does Mendoza offer so many great places to visit and dine, but did you know that it's also one of the few places that feature a number of historical wineries across the world? Those visiting Mendoza on a holiday shouldn't miss out on the opportunity to visit and experience the history of the wine industry in all its glory. For those who are about to head off to Argentina on a whirlwind adventure, here are some of the top historical wineries in Mendoza to visit. Let's take a look now!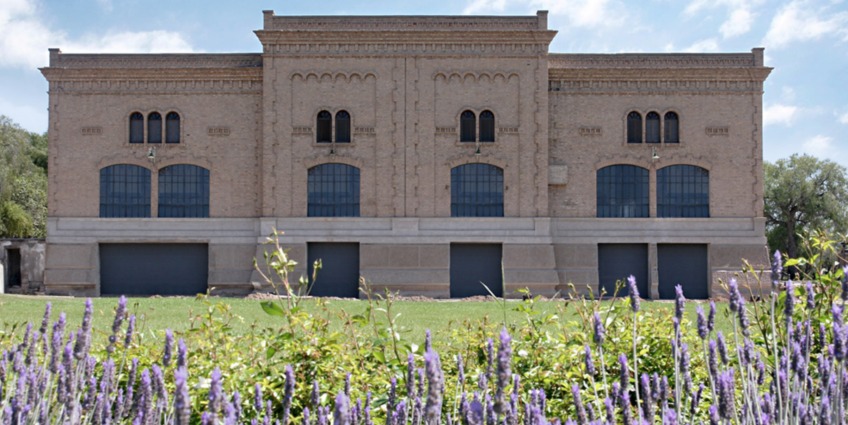 Photo credit: trapiche.com.ar

Trapiche winery is a must-see for anyone who loves wine and who's visiting through Argentina. This historical winery represents the iconic winemaking architecture of Mendoza with its 1912 Florentine-style building. Situated in Maipu and surrounded by some truly stunning natural landscape, Trapiche holds over 130 years of history in the wine industry originating from a small vineyard from 1883.

Over the years as it expanded its business, the owners built a railway line to reliably ship their wine to Buenos Aires. Today Trapiche is known as a pioneer brand which has shaped the wine industry with its many achievements such as:
The use of stainless steel tanks
Importing oak barrels from France
The creation of varietal wines
The introduction of grand French vines
Keeping true to its long-dated history, Trapiche is continuing to strive for better winemaking practices to keep the wine industry moving forward. Today visitors can experience the cellar that houses an early 20th-century appearance and can enjoy some amazing wine tastings in one of the oldest wineries in Argentina.

---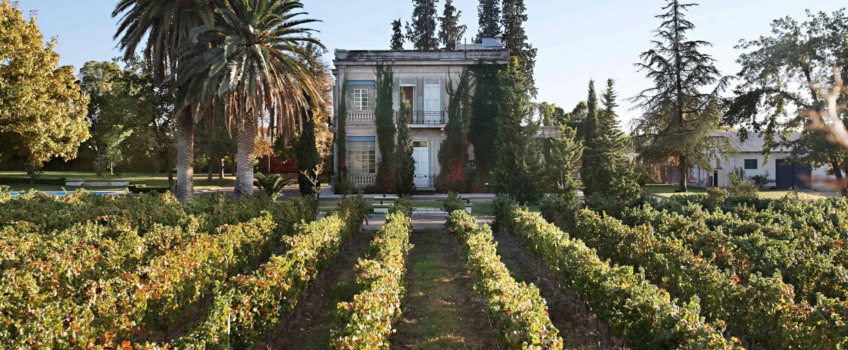 Photo credit: luigibosca.com.ar
Bodega Luigi Bosca is another example of one of the top historical wineries in Mendoza to visit. It was first established in 1901 and is now one of Argentina's most well-known wineries in Mendoza. A family-owned enterprise, Bodega Luigi Bosca is currently being run by the 3rd and 4th generations of the family. The winery was originally built over an old mill in Luján de Cuyo and is now home to a classic architectural design that showcases the luxury of the wines that it produces. When visiting Bodega Luigi Bosca, visitors have the opportunity to:
View the large barrel and tank rooms
See the artistic work, Vía Crucis del Vino, created by artist Hugo Leytes
Try some unmistakable and alluring wines in fine wine tasting opportunities
Take a look at the Malbec vineyard located next to the winery
Experience winemaking in action along with how the labels are made onsite
Visitors can experience this and more when visiting Bodega Luigi Bosca. If you're in the area, don't miss out on this great historic adventure in the wine industry.
Interested in winery tours and winer tastings at Bodega Luigi Bosca?

---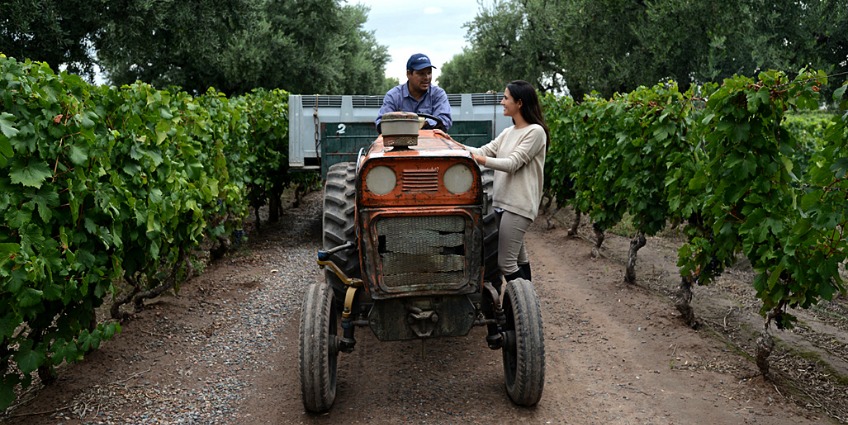 Photo credit: lagarde.com.ar
Lagarde Winery is one of the oldest wineries you'll find in Mendoza. Lagarde's first vine was originally planted in 1897 and the winery still features vines that are 100 years old. Across the years Lagarde winery has only been owned by two families from its birth. Today its managed by third generation owners, Lucila and Sofia Pescarmona, two sisters.
When visiting the Lagarde winery you can experience a wonderful 19th century experience by dining in the Entre Fuegos. Entre Fuegos is a fine dining restaurant that is located within the 19th century manor house surrounded by a decorated courtyard of wine-making antique tools. Inside the winery itself you'll see the antique façade that has been constantly cared for, for the past 10 years to ensure its beauty stays in prestige condition. Visitors have the opportunity to go on a wine tour which allows you to:
See some of the latest wine-making technology from concrete vats, American and French oak barrels, to stainless steel tanks that can hold over 2 million litres
View a sparkling wine area that holds over 10,000 bottles of sparkling premium wine
Taste some amazing and premium wine from their most alluring collections
Walk through the enchanted vineyard to see how the grapes are grown
Lagarde Winery is a must see historical winery in Mendoza that you shouldn't miss out on. It will open your eyes to over 100 years of history in the wine making industry.
Experience wine tastings and winery tours at Lagarde Winery with Winerist.
---
Mendoza offers some amazing and cultural sightseeing opportunities. However, if you truly want to experience some fine history, vineyard and wine tours in Mendoza, don't forget to visit these great wineries that are still in operation today from a time gone by. So, which one are you going to visit first on your holiday?
Why not add more relaxation to your wine holiday and have a read of our top 5 wine spas in Argentina article?