It's fair to say that bag in box wine has come a long way since the vinegar of the 1980s! We were lucky enough to taste through the full product range of wines from the new BIB Wine Co. Here are the Winerist tasting notes for all the BIB Wine Co white wines.  Prices are for 2.25 litres. Bargain!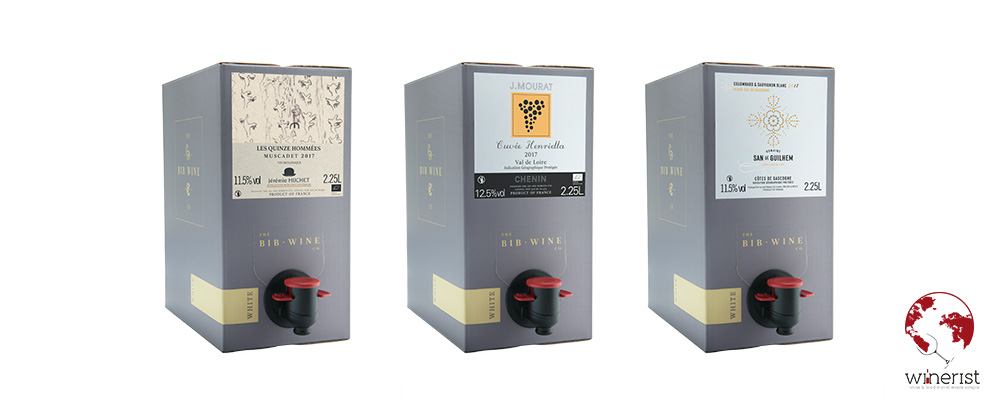 DOMAINE SAN DE GUILHEM CÔTES DE GASCOGNE 2017
70% Colombard and 30% Sauvignon blanc
Very pretty citrus and greengage nose and palate of tropical fruit. For a wine from this area at this price, we could drink this all night!
£23.90
J.MOURAT CHENIN CUVÉE HENRIETTA 2017
100% Chenin blanc
A beautiful example of classic Chenin blanc from the Loire Valley: Nettles and honeydew melon with a touch of honeysuckle on the nose and a crisp acidity on the palate. Refreshing and incredibly drinkable.
£35.70
JÉRÉMIE HUCHET 'LES QUINZE HOMMÉES' MUSCADET 2017
100% Melon de Bourgogne
Muscadet can often be a bit 'meh', but this one is great: it has that baked apple earthiness, the characteristic refreshing prickle of CO2 and a moreishly fleshy tang. A textural, pure white.
£37.90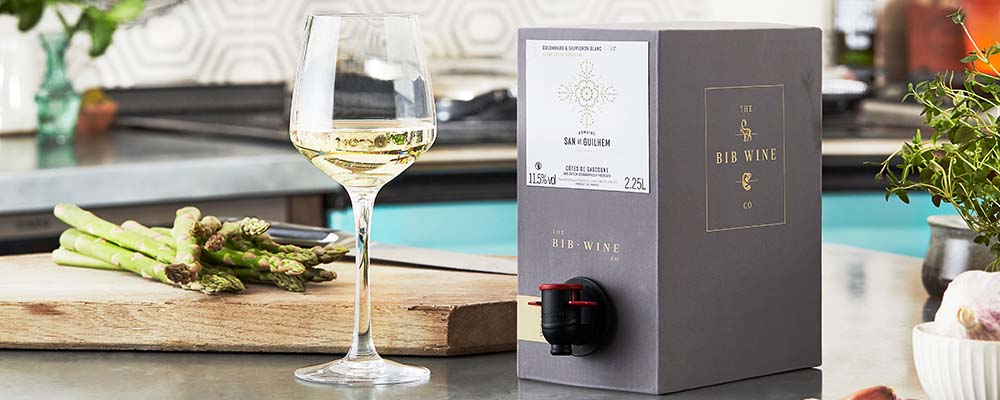 'LES GRANDS ARBRES' CHARDONNAY 2017
100% Chardonnay
This is your classic, ripe and round Chardonnay with a subtle kiss of vanilla on the palate that's well integrated and not at all sickly. It's hard not to like this generous, melony wine.
£31.20
WINZERHOF HOCH GRÜNER VELTLINER 2017
100% Grüner Veltliner
Grüner Veltliner isn't for everyone, but this is a great example if you are: bruised apple and yeasty with a kick of ginger on the finish.
£33.80
TORRI CANTINE PECORINO D'ABRUZZO 2017
100% Pecorino
Possibly our favourite wine of the white range: pretty and floral without being sweet. It packs a punch for Pecorino with its honeysuckle notes and pineapple fruitiness with a seriously refreshing acidity.
£29.90
Want to see what we thought of the reds Click here? And if you want to know more about the BIB Wine Co story, here it is.

Pinot and Chardonnay Afternoon Wine Tour in…
From €67 / person
tour
Sonoma
USA
Sonoma Valley on a Trolley Wine Tour
Find out more