One of the most important decisions to be made over the Christmas period (or so we think) is what wines we are going to be drinking! This is the most wonderfully social time of year, where friends drop in for drinks and dinner parties, we catch up with loved ones, and of course sit down to enjoy a delicious Christmas lunch. Therefore, it's important that our wine stocks must be replenished, ready and waiting for the arrival of any number of convivial Christmassy companions! With such a huge array of brilliant bottles on offer, we know it can be hard to choose – so, to give you a helping hand, we've put our heads together in the Winerist office and shortlisted our best wines for Christmas 2019. This list is guaranteed to help any celebration go with a bang!
Purcari 1827 'Chateau Purcari' Rara Neagra de Purcari
Moldovan favourite Chateau Purcari is eternally popular in the Winerist office, and this red wine is a stunning example of one of Moldova's hidden treasures, the Rara Negra grape. It's deep and delicious, laced with chocolate, coffee and ripe black plums aromas. Oak aging gives softness and delicate tannin structure, creating a wine perfect for any kind of roasted red meat dish.
Quinta do Noval Late Bottled Vintage Port 2012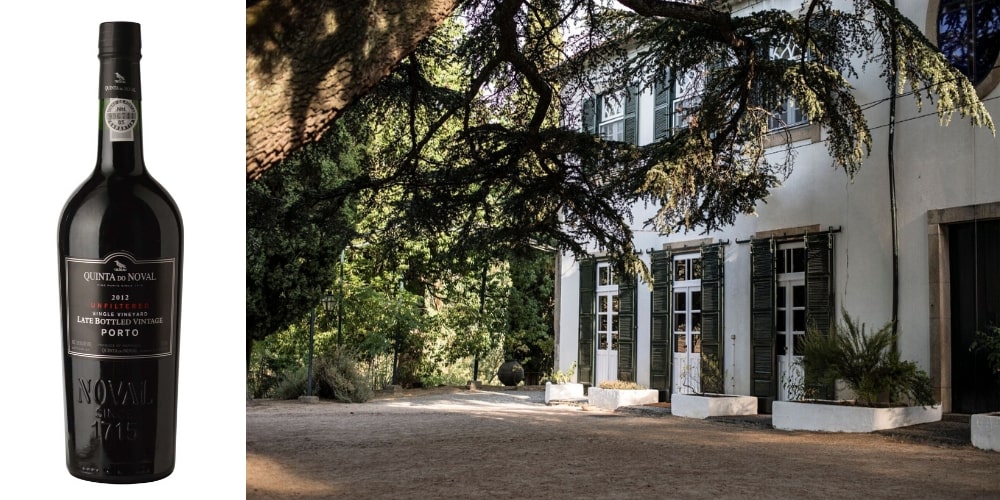 From one of Portugal's most famous port houses comes one in a long line of fabulous LBV Ports, simply sublime with a festive cheese board! Rich, powerful and redolent with intense aromas, it is important to choose an equally characterful cheese with this Port to avoid the food being overpowered. Try a Gorgonzola or a hefty Roquefort, a salty aged Parmesan or even a particularly mature Cheddar!
Quinta do Noval 10 Year Old Tawny Port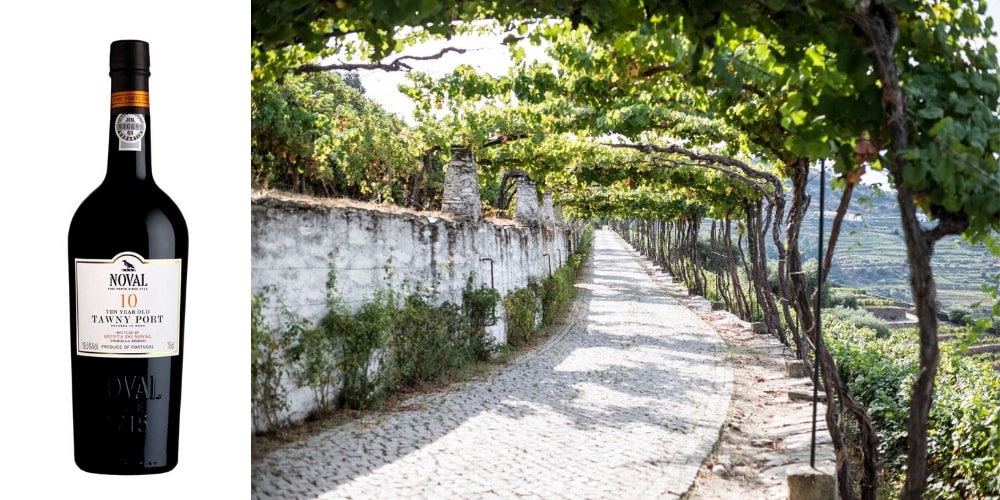 Tawny port is aged in barrels for much longer than Vintage varieties, and so this bottle has developed complex, oxidised aromas with notes of nuts, dried fruit and even oak. Whilst cheese is a classic pairing, a 10 year old Tawny Port is also great with creamy treats such as Portugese pastel de nata, charcuterie meats or white and yellow fruits such as apples and pears, especially if dried or baked!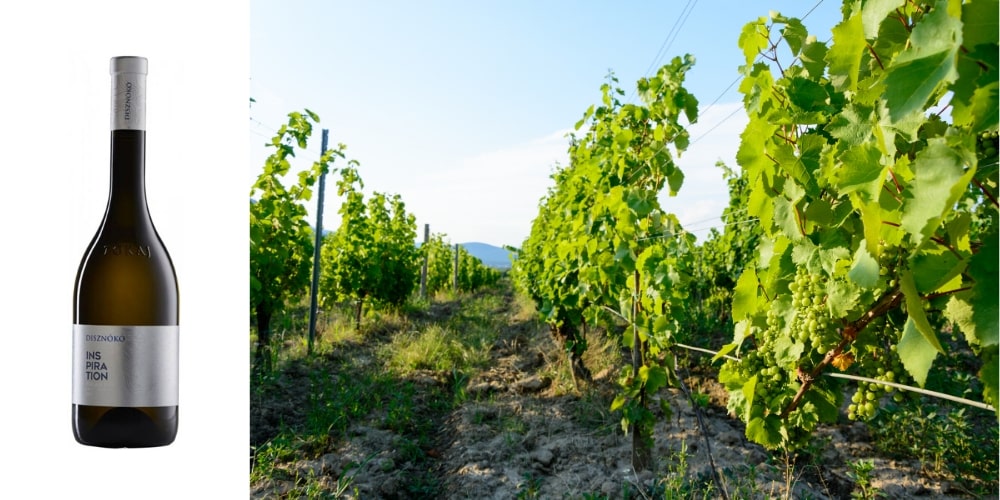 Made from the Furmint grape, Hungarian Tokaji wines are best known as sweet, luscious dessert style wines imbued with spice, honey and caramel – but at a time of year where so much of what we consume is rich and heavy, Disznókó's dry interpretation is a refreshing and exciting alternative to traditional Tokaji. The true versatility of Furmint is amply demonstrated in this fruity, aromatic wine – notes of white blossom, ripe peach and a twist of lime are complemented by bright minerality which lingers on the finish. The perfect wine to revive your weary tastebuds, Inspiration and any seafood dish from salmon to scallops are a match made in heaven!
Château Suduiraut Premier Cru Classé Sauternes AOC 2013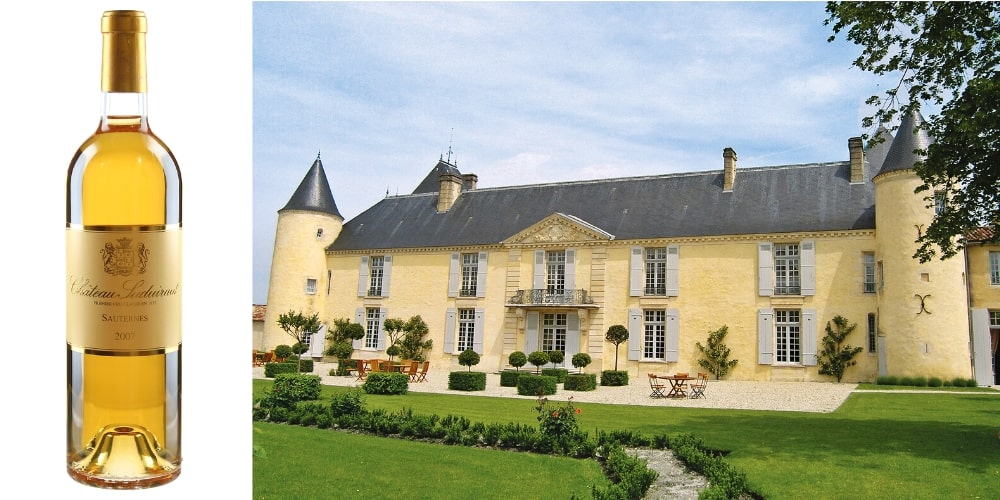 Photo credit: Wikimedia
A classic Sauternes from one of Bordeaux's most popular sweet wine producers, this dessert wine is guaranteed to take your Christmas puddings to the next level. The notes of tropical fruit, sticky honey and oaky vanilla are great with cheeses; the classic pairing with Sauternes is a good old fashioned Stilton, but don't be afraid to try something really pungent like Stinking Bishop!

Marchesi Antinori Castello della Sala Chardonnay "Bramito della Sala" 2018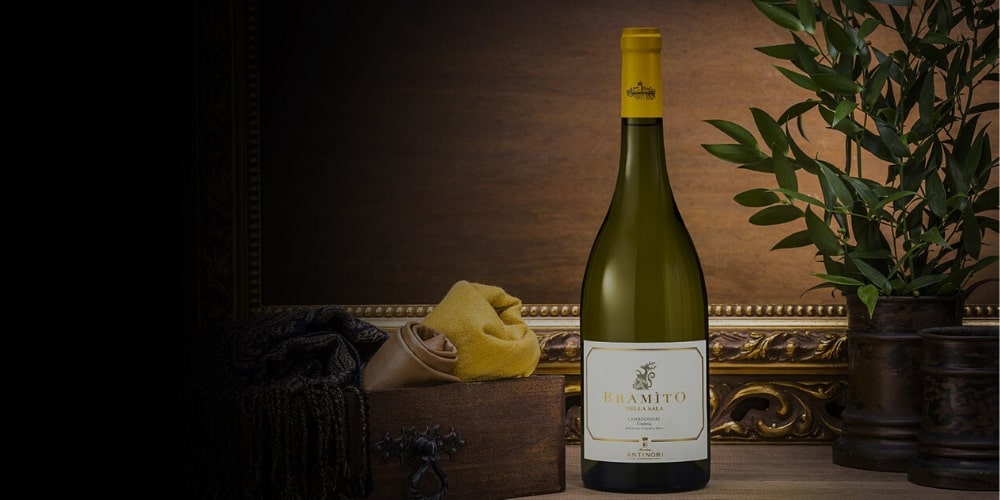 Photo credit: Marchesi Antinori
This excellent Chardonnay from one of Italy's most revered producers is a poised white wine with depth, minerality and grace. From vineyards surrounding an ancient medieval castle, this elegant white wine is reminiscent of a French Chablis, displaying fresh lime and peach aromas, with hints of white blossom, crisp green apple and just a touch of vanilla. Sublime with seafood.
Penfolds Bin 311 Tumbarumba Chardonnay 2016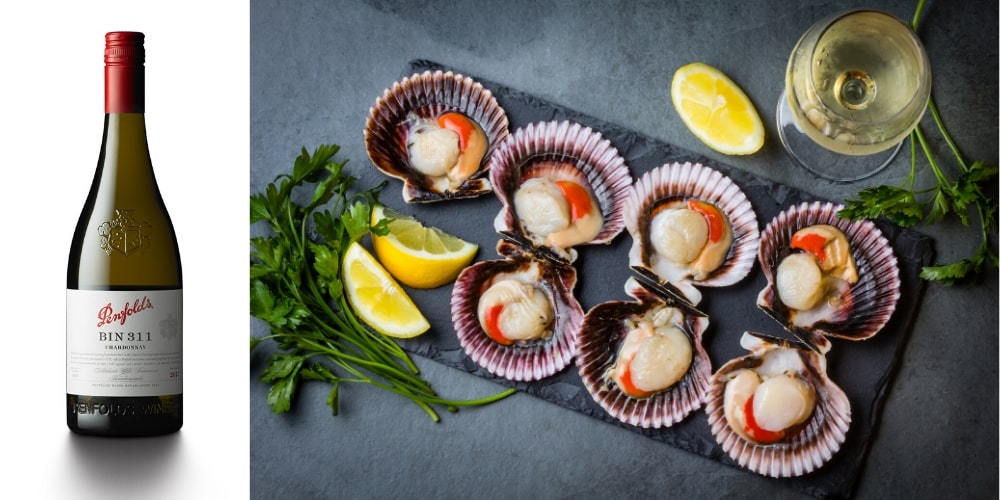 Cool growing conditions and a little time spent in oak barrels creates a classy, complex Aussie Chardonnay redolent with aromas of lemon zest, ripe white peaches and cream, and a subtle minerality providing perfect balance. This is a fabulous wine to kick off any Christmas meal, perfect with white meat or seafood – but the Winerist team agrees that there is no better wine to make even the driest of Christmas turkey taste succulent and delicious!
López de Heredia Viña Tondonia Reserva 2007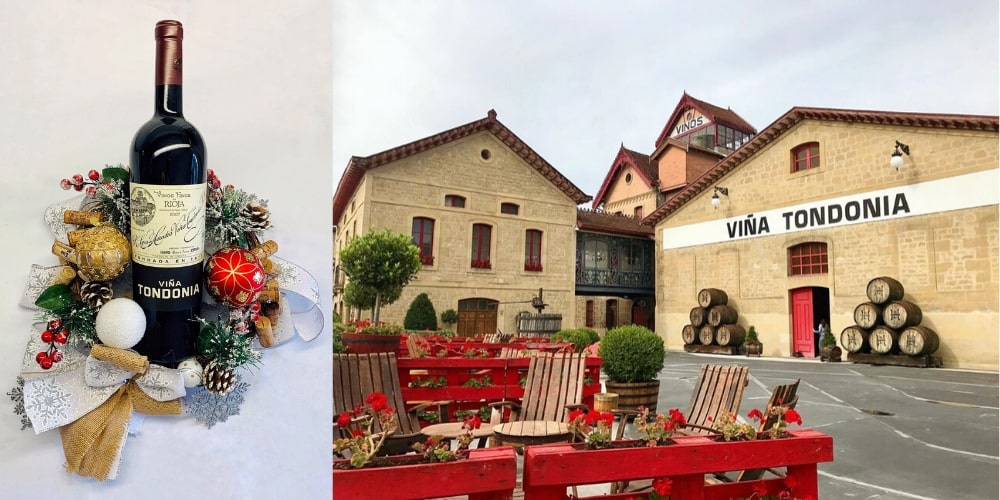 Photo credit: Piwox
A quintessential Rioja from the oldest winery in Rioja Alta, the 2007 release from López de Heredia is everything a great Rioja should be – spicy, sensual and sexy! This is an incredibly good-value wine, with a complex, nuanced profile to give even the most famous of Riojas a run for their money, but at thoroughly competitive prices. A wonderful match with red meat, hard cheeses and charcuterie (try this wine with salami drizzled in a little honey for a true taste sensation!)
Louis Roederer Brut Premier Non-Vintage Champagne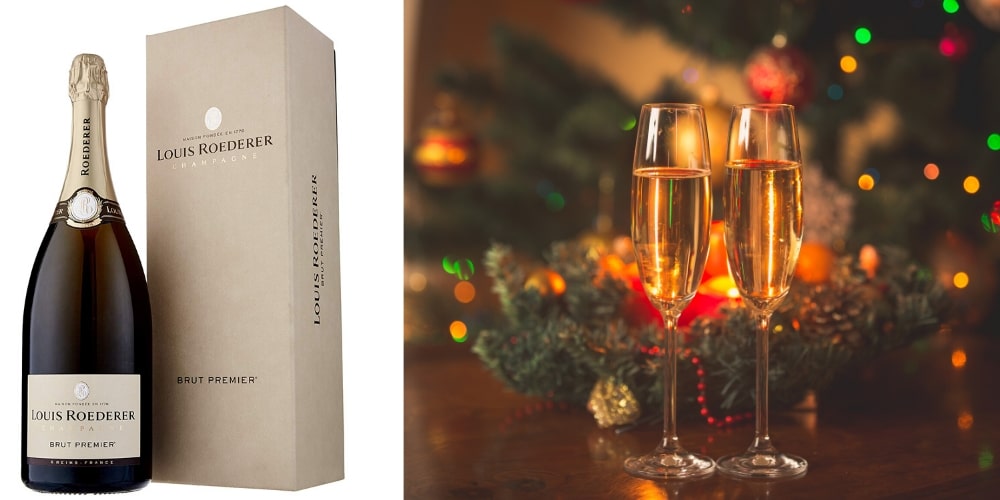 Picture credit: Amazon
A classic French champagne from one of the region's greatest producers, this NV Brut from the makers of the iconic Cristal simply oozes style and sophistication, without the same hefty price tag! Roederer's house style is delightfully complex, with refreshing citrus fruit, juicy white peach and buttery autolytic notes offering the perfect way to toast Christmas Day.
Rubicon 2015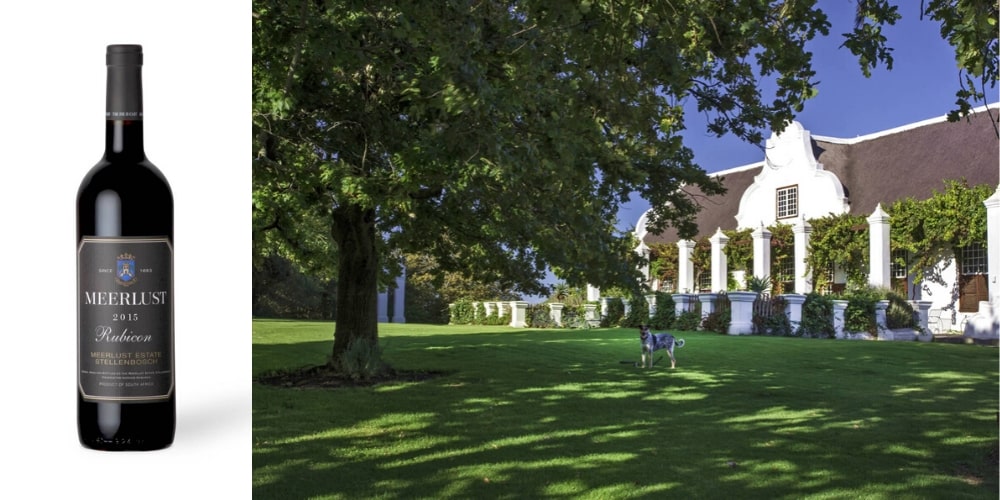 Photo credit: Meerlust
Meerlust Estate is one of South Africa's most famous producers, with Rubicon their signature red wine. There's a reason why this blend of Cabernet Sauvignon, Merlot and tin amounts of Cab Franc and Petit Verdot has remained so enduringly popular; bold aromas of wild violets, ripe black cherries, vanilla pods and baked blackberry pie are absolutely guaranteed to please. Rubicon rarely (if ever) has a bad year, but 2015 is a particularly good vintage. If you can't enjoy with a traditional South African braai (barbecue), then juicy, rare red meat or fresh game are this wine's perfect partners in crime.
Pio Cesare Barbaresco 2015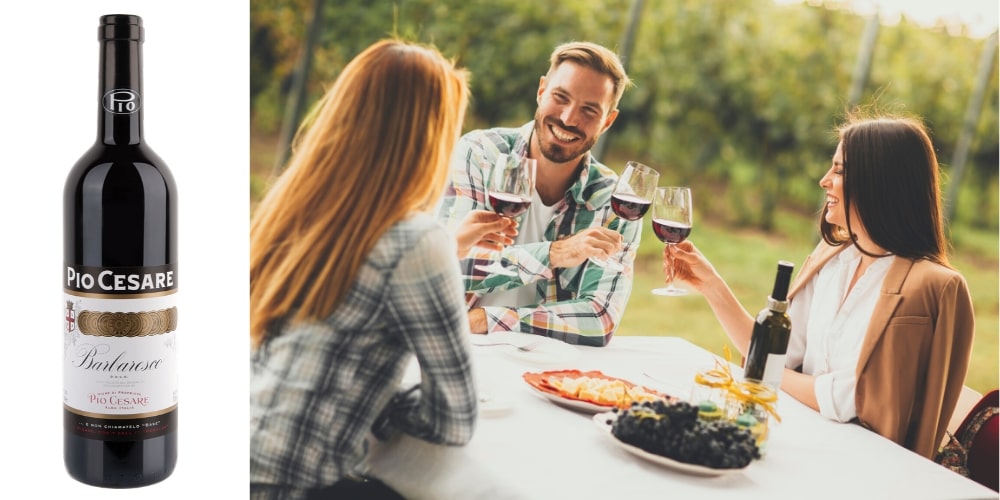 This beautiful is a classic example of Barbaresco at its best. Barolo's slightly lesser-known cousin is just as fine and fresh, laced with delicate red fruit aromas, cherry, wild strawberry and just a pleasant hint of liquorice, vanilla and cinnamon. Displaying all the delicacy and poise typical of well-made Nebbiolo wines, wonderfully nuanced and complex, and a perfect pairing with lamb cooked pink.
Quinta do Noval Touriga National 2016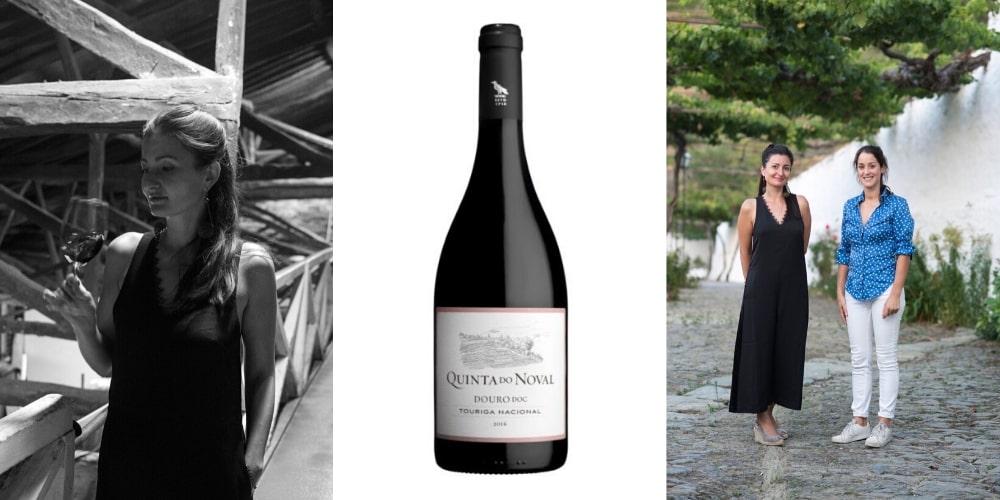 The third in our stunning Quinta do Noval trilogy … you would be forgiven for imagining that famous Portuguese winemaker Quinta do Noval are purely Port producers, but this excellent dry red proves otherwise! Touriga Nacional, one of the most important varieties for Port, also makes truly excellent dry wines, and who better to bring out the best in this amazing grape but this iconic Quinta. If you're looking for a special vinous gift to give the wine lover in your life, this fabulous red wine is a truly special surprise. This deep purple wine is beautifully fragrant, with aromas of violet, cassis and hedgerow berries balancing perfectly with a smooth mouthfeel and structured tannins thanks to 10 months in French oak. Pair with hearty winter foods such as sausages, black pudding and chorizo for a wonderfully winter warming treat!
This Septered Isle and The Red Miller from the Balfour Estate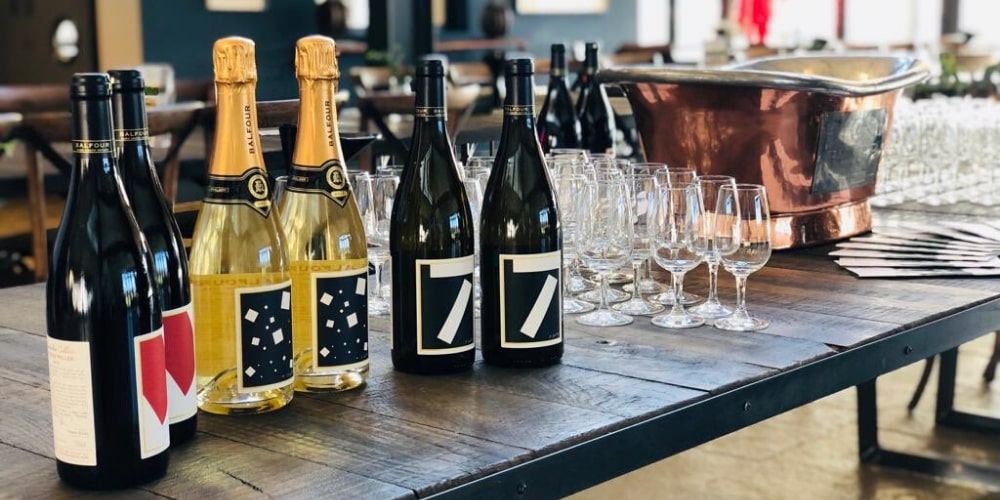 Picture credit: Hush Heath
From one of England's most renowned wineries comes this power couple!
This Septered Isle from the Balfour Estate in Kent is an unusual blend of Chardonnay, Pinot Blanc, Petit Meslier, Pinot Gris, Pinot Noir, Arbanne, Pinot Meunier – the seven original Champagne varieties. Rich gold in colour with aromas of yellow apple and ripe citrus, this is a fabulous wine for those who want to try something a little different!
The Red Miller, meanwhile, is the first English red EVER to be awarded a prestigious gold medal at the IWC International Wine Challenge, so you just know it's going to be great! The 2018 vintage of this single-varietal Pinot Meunier is smoky and fruit, with delicious mulberry and raspberry aromas.
These bottles both retail at £40 and are a fabulous way to treat the wine lover in your life who has it all … to something just a little special!
Marchesi Antinori Castello della Sala 'Cervaro della Sala' 2018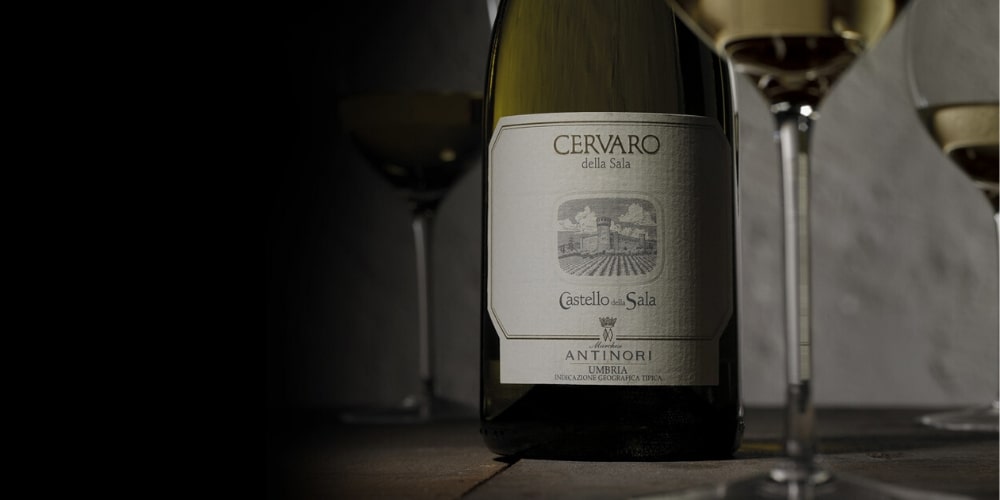 Picture credit: Wine News
From Marchesi Antinori, one of Italy's biggest and best wine producers, comes the outstanding Cervaro della Sala 2018. The first vintage of this Chardonnay in 1985 put this estate firmly on the map with its quality, style and poise. Arguably some of the best white wines in Italy, any Cervaro wine is a rare treat, as Italian drinkers adore them and so very little tends to make it out to the UK! The Antinori family have an unparalleled reputation for innovation, quality and consistency which is reflected in this amazing bottle – with delectable aromas of lemon, grapefruit and white peach, this is the wine to elevate your Christmas turkey to a whole new level!
Château de Pez Saint-Estèphe 2014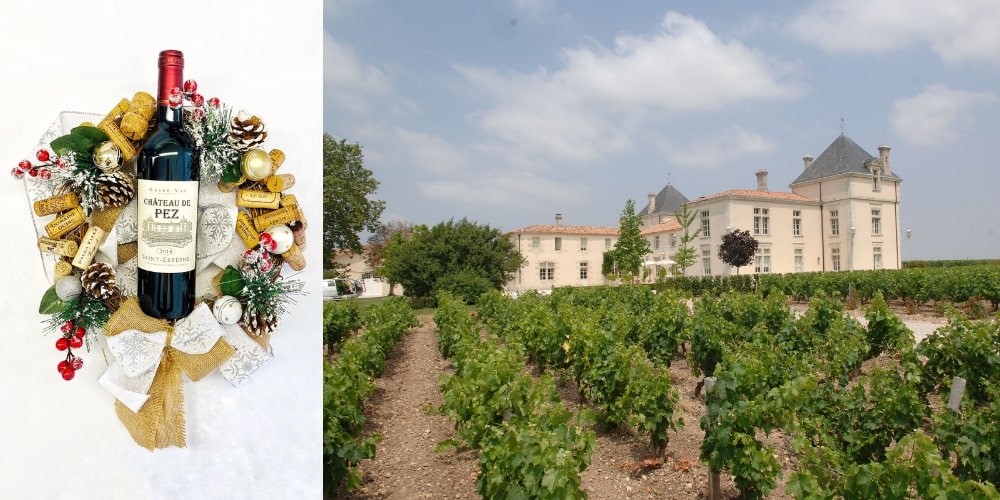 Picture credit: Pinterest
Château de Pez is the oldest estate in Saint-Estèphe – and this 2014 was enjoyed as part of the Winerist's Christmas festivities, so you know it's got to be good!
2014 doesn't tend to get the same praise as some other years in Bordeaux, but the wines from this vintage are generally consistent in excellent quality and style – balanced, rich and easy drinking. This wine has punchy, fruity nose of ripe dark cherries, juicy blackberry and spicy cedar wood, smooth and voluptuous on the palate and a lingering hint of cherry and vanilla on the finish. Still young in Bordeaux terms, this robust, hearty red can be laid down for the future, but also makes an ideal companion on a chilly December evening right now!
Fontodi 'Vigna del Sorbo' Chianti Classico Gran Selezione 2014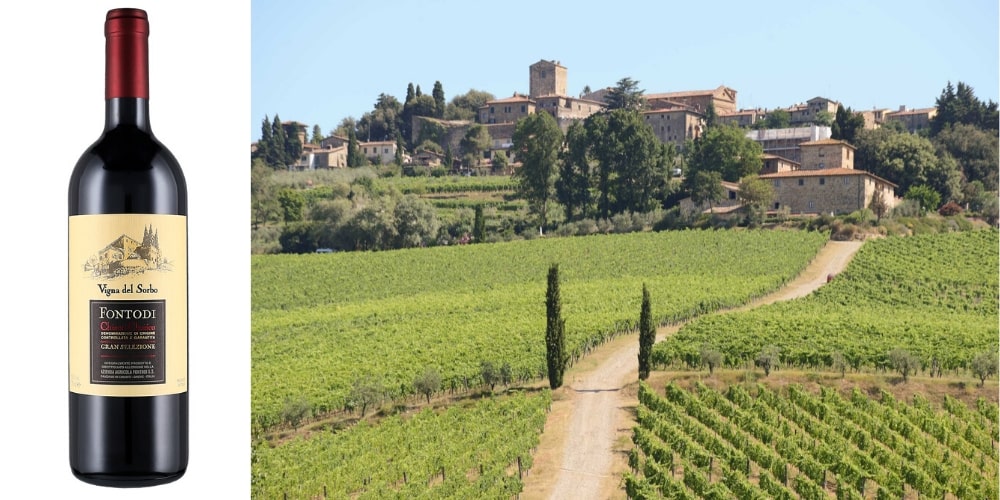 Picture credit: Pinterest
One of our favourite Christmas traditions is settling down in front of the fire on Christmas Eve with our loved ones and a hearty bottle of red! We don't think so, and this Fontodi 'Vigna del Sorbo' Chianti Classico Gran Selezione is one of our favourite go-to bottles for such an occasion! Everything you would want a Chianti Classico to be, this wine is powerful and poised, with aromas of blackcurrant, vanilla and black cherry evolving into smoky, leathery notes on the balance and balanced by superbly integrated, silky tannins. It's like a big warm cuddle in a glass, and we love it!
Marchesi Mazzei Tenuta Belguardo Maremma Toscana 2015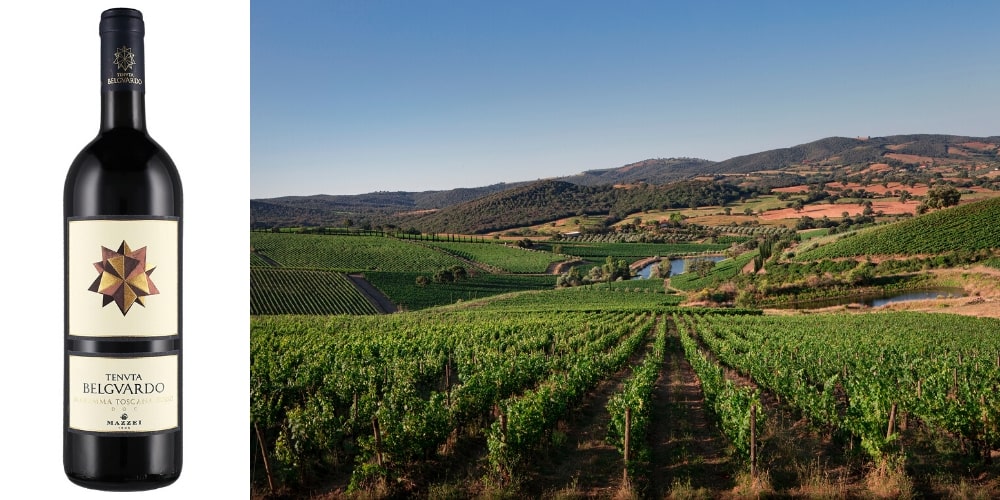 Picture credit: Marchesi Mazzei
The Mazzei family have a special place in our hearts thanks to their portfolio of amazing wines, and this Tenuta Belguardo Maremma Toscana is no exception! A confident blend of Cabernet Sauvignon and a little Cabernet Franc, this elegant wine shows wonderfully concentrated dark fruits and a sultry smokiness which complements spicy cedar and cinnamon notes on the palate. The wine equivalent of a tall, dark, handsome stranger, this is definitely one to fall in love with! This wine is the best friend of charcuterie meat and will pair wonderfully with everything from parma ham to salami!
Bernard Magrez Chateauneuf-du-Pape La Destinee de Clement V 2018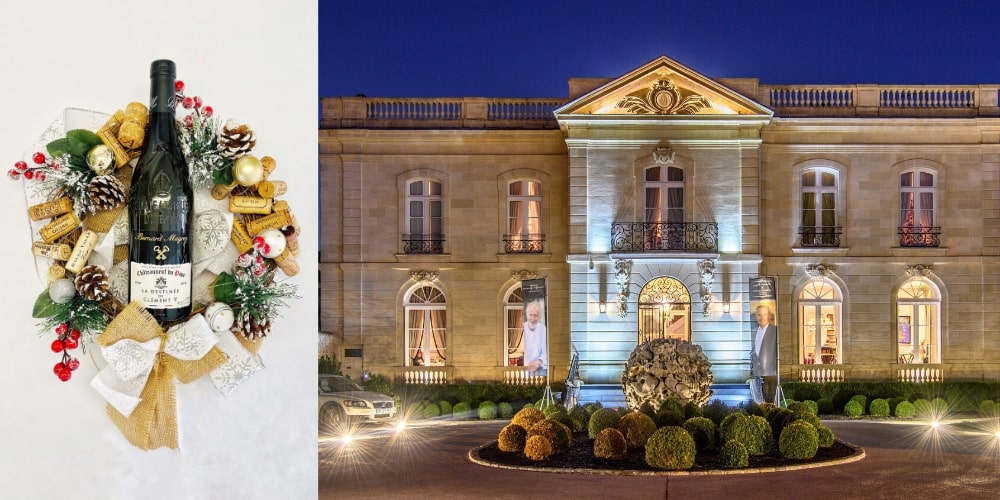 Picture credit: La Grande Maison Bordeaux
From one of France's most famous winemakers comes this delicious Chateauneuf-du-Pape La Destinee de Clement V 2018. Chateauneuf-du-Pape is beloved by drinkers around the world, and this bottle shows us why – delectable notes of raspberry, blueberry, tobacco, smoke and cloves make this wine and others like it a stunning match with red meat and game. The spiciness brought to the wine from the inclusion of Syrah means that this wine can also stand up to more tangy dishes … try delicious roast gammon with a mustard rub!
Bernard Magrez Clos des Grands Muraires Blanc 2018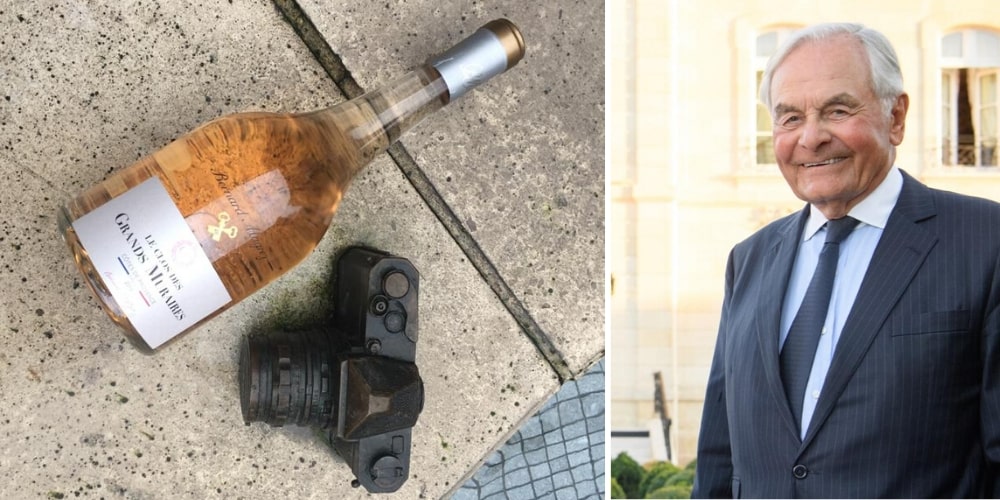 Picture credit: La Grande Maison Bordeaux
Top tip alert! We all know that white wine and white meat are a great match … but have you ever considered pairing a light rosé wine with your Christmas turkey instead? We love this refreshing Bernard Magrez Clos des Muraires with its succulent, fresh aromas of strawberry, lime and raspberry alongside brilliantly bright acidity. Guaranteed to take even the driest of festive turkeys to another level!
Marques de Murrieta Reserva Rioja 2015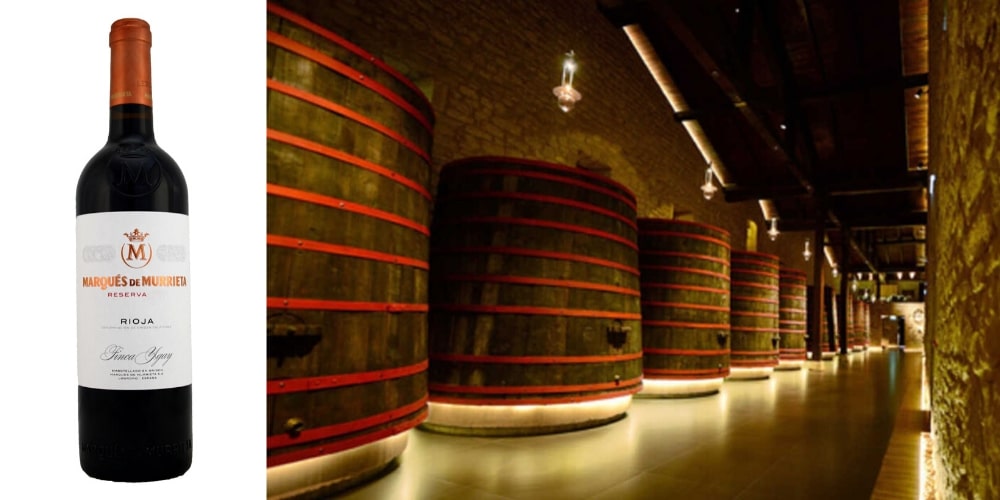 Picture credit: Call Me Wine
Marqués de Murrieta are pioneers of Rioja as we know it today, having produced their small selection of wines using the same traditional methods since 1852! The Rioja Reserva 2015 is rich, red and ripe, with notes of wild strawberry and ripe red cherries alongside cinnamon and nutmeg spice, with a hint of liquorice and leather that gives this wine real gravitas! Rioja is incredibly versatile with food, but we'll be drinking our Marqués de Murrieta with roast lamb or an after-dinner cheeseboard this Christmas!
Castello di Fonterutoli 'Concerto' Mazzei 2015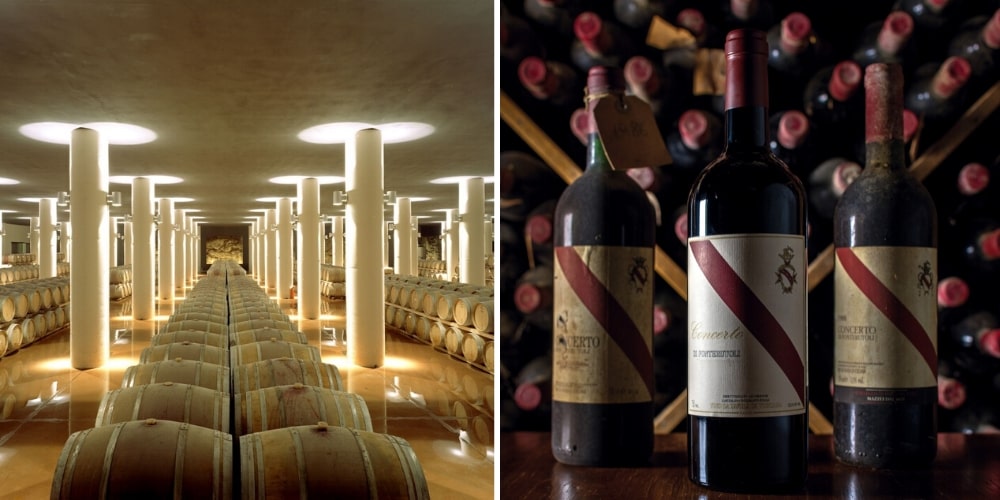 Picture credit: Marchesi Mazzei
Some wines are so classic that they almost need no introduction … and the Concerto di Fonteruli from the Mazzei family certainly falls into that category! One of the godfathers of the legendary 'Super Tuscan' wines, Concerto has been knocking our socks off since 1981 with its powerful, ripe black berry fruit and subtle spicy notes. The 2015 vintage confirms that these wines are as good as ever – pair with a rich game stew or mature cheese to bring out the best in both.
We hope you liked our recommendations for which wines to drink this Christmas. Perhaps you would like some suggestions regarding the best Christmas gifts to give to the wine lovers in your life? Happy reading!