Is it possible to look at Tuscany objectively? We must warn you – unsuspecting visitors are almost guaranteed to lose their hearts to this most iconic and beautiful of Italian wine regions. To the west lies the turquoise Mediterranean Sea, where you can spot the island of Elba basking prettily in the Italian sun. To the east are the majestic Apennines, arching grandly round to the north; while to the south there's Lazio, Rome and finally, if you travel far enough, you'll reach the Mezzogiorno, the proud Southern Kingdom of Italy. It's all incredibly romantic and completely enchanting, and a visit to the rolling hills of Tuscan wine country is a truly unforgettable experience. Visitors are spoilt for choice with the quality and quantity of Tuscan winery tours, and so we're going to take you on a journey through our favourites with Winerist's best wineries to visit in Tuscany.
The instantly recognisable landscape of Tuscany dates back thousands of years to the Etruscan people, who brought the cypress and the vine from the East; these were preserved and curated also the Greeks and then by the Romans, creating a truly ancient and remarkable heritage. We wonder what stories the ancient cypress trees could tell!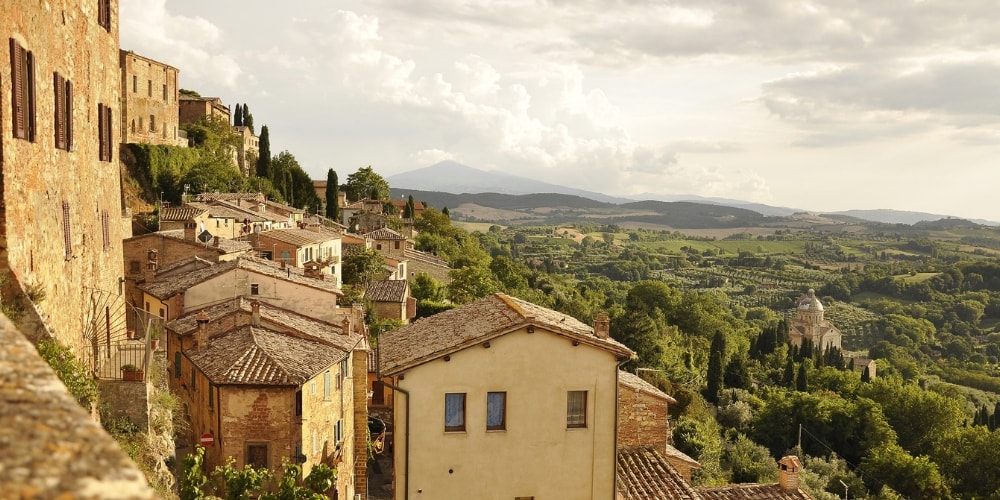 In the present day, extensive modernisation has brought a remarkable sense of seriousness and endeavour to the wineries and the vineyards, where winemakers work tirelessly through Tuscany's long, hot summers to produce the gorgeous, full-bodied, ruby red wines which delight consumers the world over. This combination of fascinating history and modern-day innovation forms a wonderful mosaic of territories and cultures to discover; so, without further ado, let's get inspired by our selection of the best wineries to visit in Tuscany.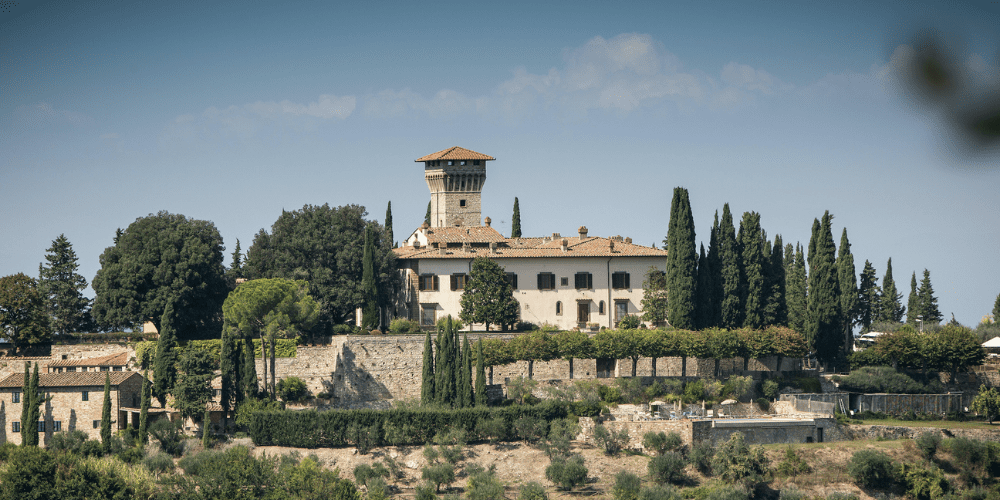 Perched grandly atop a hill overlooking the valley of Greve in Chianti, the fairytale Renaissance castle of Castello di Vicchiomaggio offers an unforgettable wine tourism experience. Not only can visitors spend a night in luxury in the ancient castle which dates back to the 1400s, there is a comprehensive programme of incredible food and wine experiences on offer; think wine tastings and cellar tours (available in English, Italian, German, French and Afrikaans) often run by the owners themselves, alongside authentic Italian cooking classes and a fabulous gastronomic restaurant. Make sure you try the estate's own olive oil alongside a glass of your favourite Sangiovese!
Read more and book your wine tour and tasting in Castello di Vicchiomaggio today!
---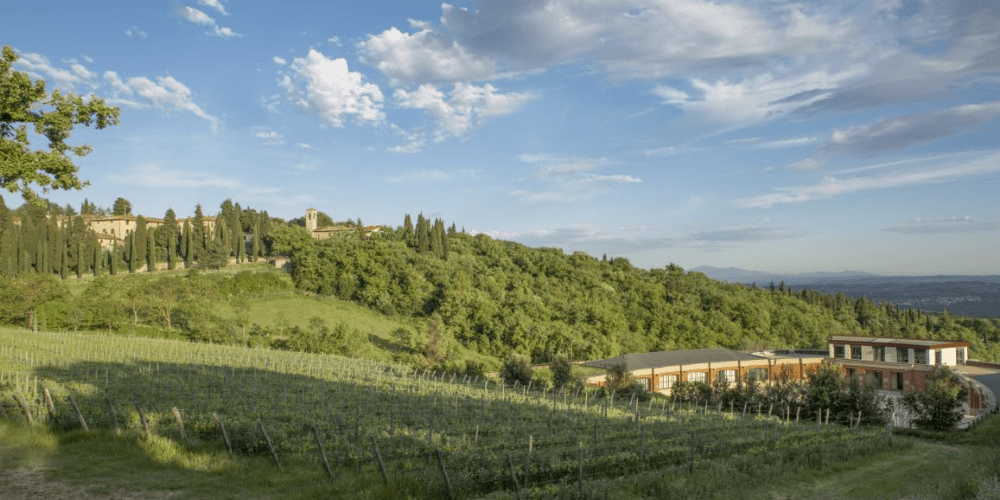 The Castello di Fonterutoli estate sits peacefully at the heart of 650 hectares of quiet woodland, olive groves, and of course vineyards. This glorious destination has been welcoming visitors through its gates since 1435, when the Marchesi Mazzei family dynasty settled here, and the property's winemaking heritage is just as ancient. It's well worth spending some time on one of Castello di Fonterutoli's many tours and tastings, from their own wonderful wines to olive oil, grappa and food pairings.
If you don't wish to leave (and we wouldn't blame you) there is also gorgeous luxury accommodation available in the castle alongside an authentic Tuscan restaurant and various non-vinous activities available such as hiking and horse riding – a great way to work off some of that excess! Wine holidays that include a visit here will allow you to truly experience Tuscany at its best, sipping elegant wines and indulging in fresh regional cuisine surrounded by soft, green rolling hills and lush vineyards.
For winery tours and wine tastings in Castello di Fonterutoli, book with Winerist today.
---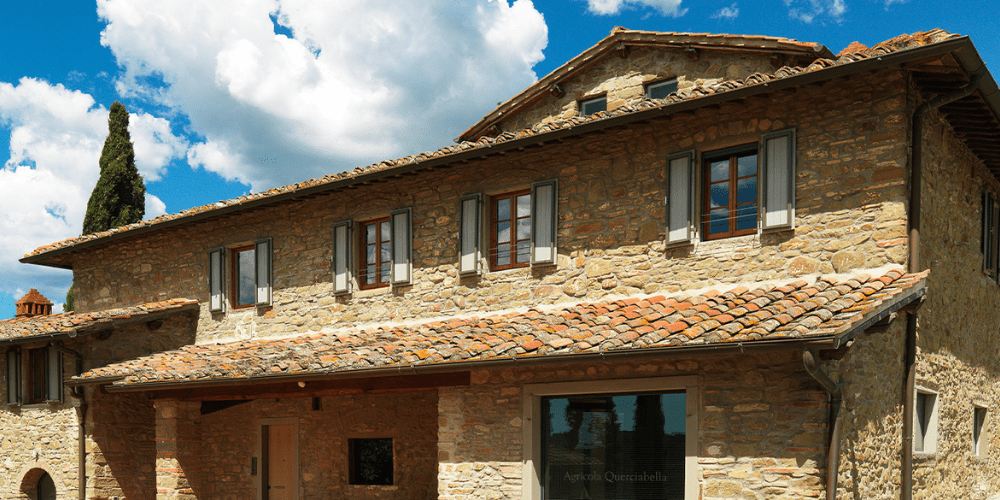 Photo credit: Querciabella
Querciabella is a biodynamic producer of exquisite, delicate wines from both the indigenous Sangiovese grape and some more international varieties such as Cabernet Sauvignon and Chardonnay. Since 1974, the estate has grown from a single hectare to over 100 – the Castiglioni family have worked tirelessly to perfect their craft and have been trailblazers in many respects, being one of the first wineries in Italy to adopt first organic and then biodynamic practices.
Visitors to this amazing place must book in advance, but are assured of a warm welcome and a wine tasting no other, discovering first-hand how honouring the diversity of nature can result in beautiful, balanced wines overflowing with elegance and poise.
For winery tours and tastings in Querciabella – book with Winerist today.

---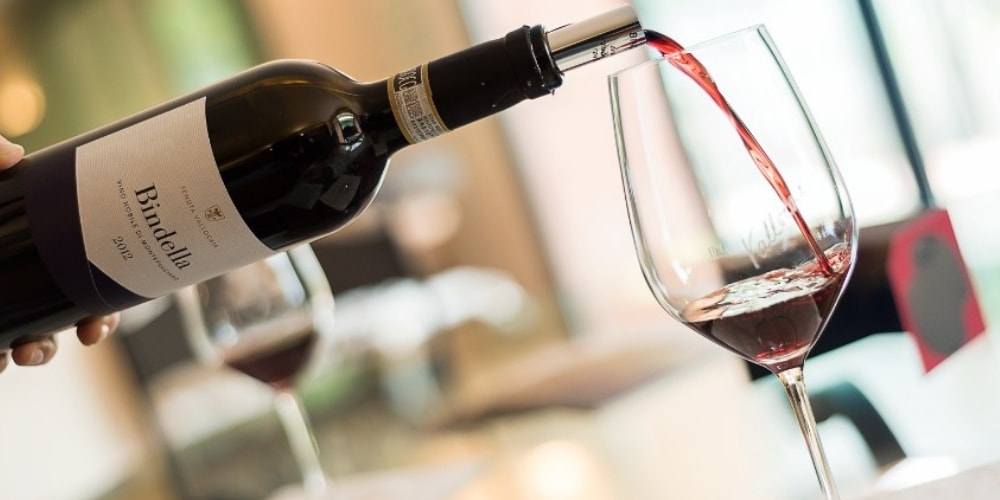 The Bindella Estate in the rolling hills of Montepulciano is quite simply a little piece of paradise. It is not only one of the best wineries in Tuscany, but the most important. It produces sumptuous red wines from over 30 different clones of the Sangiovese grape. These are wines of nuance, substance and structure, made from grapes which are carefully, lovingly cultivated with the utmost respect for the radiant beauty and natural biodiversity of the surrounding environment.
Wine and olive oil are both produced here, and wine tours and tastings usually involve some of both! Once you've strolled through the serene vineyards with your guide and learned more about the heritage of both the estate and the wider region, there is a pretty, cosy wine tasting room with inviting views over the Montepulciano landscape which is best enjoyed with a delicious red in hand.
For wine tastings and cellar and winery tours in Bindella – book with Winerist today.
---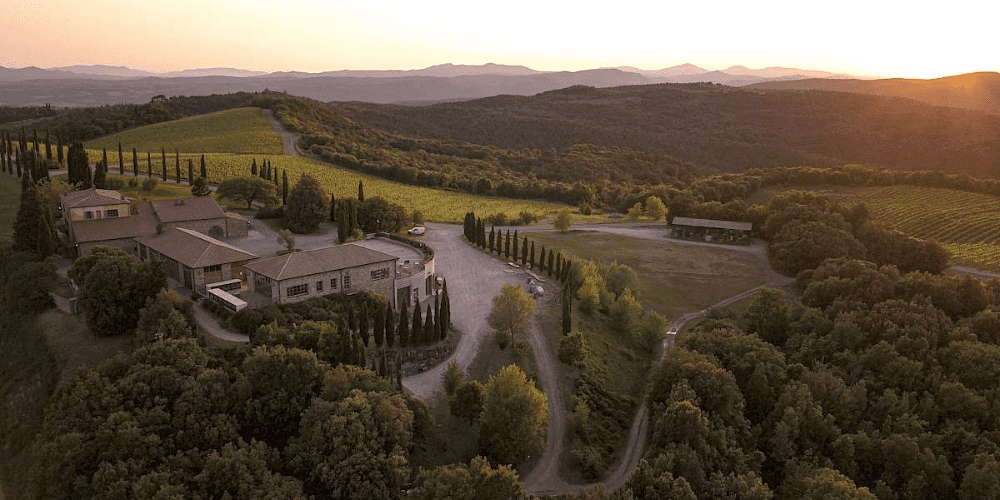 Photo Credit: Loacker Corte Pavone
The Corte Pavone farm in Montalcino has been home to the Loacker family since 1996 and is an idyllic location where the smell of wild herbs hangs in the air and the breath-taking views extend for miles across the Tuscan hills.
Part of the certified Italian Organic Wine Route, Corte Pavone adheres to the highest standards in everything they do thanks to the expertise of head winemaker Hayo Loacker, who has built his knowledge in vineyards across the world from Burgundy to California. The estate is particularly proud of its 'bio-architectural' cellar, and there are a number of wine tours to choose from to allow you to experience the cellar and winery for yourself. Learn more about the philosophies of organics and biodynamics in winemaking and conclude with a delicious Tuscan lunch made from the best organic local produce.
For wine tastings and winery tours in Loacker Corte Pavone – book with Winerist today.
---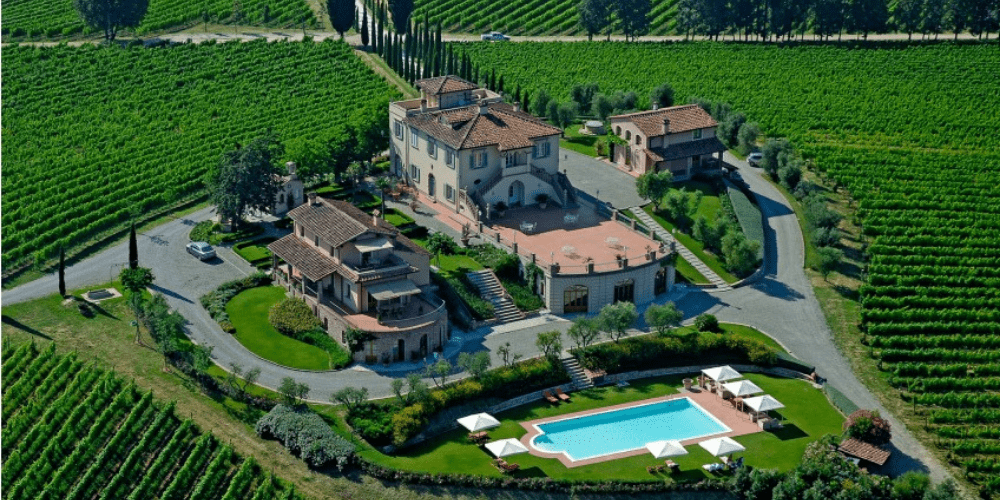 Easily one of the most luxurious and striking wineries in Tuscany (and a Winerist favourite) Poggio al Casone is a prestigious wine resort located in a private wine estate just 25 km from Pisa. 30 hectares of organic vineyards surround the ancient villa and two cottages which have been carefully restored in a quintessential Tuscan style to create a number of exclusive apartments. Nothing is too much trouble here, and once you've made the most of the swimming pool, sauna, hot tub, taken a private cooking class and relaxed on your personal terrace, it's time to take a trip into the vineyards for a wonderful wine tour and tasting. This is a beautiful and unusual spot where old meets new to create some truly world-beating wines, and a stay here is a wine tourism experience you will never forget.
For wine tastings and wine tours in Poggio al Casone – book with Winerist today.
---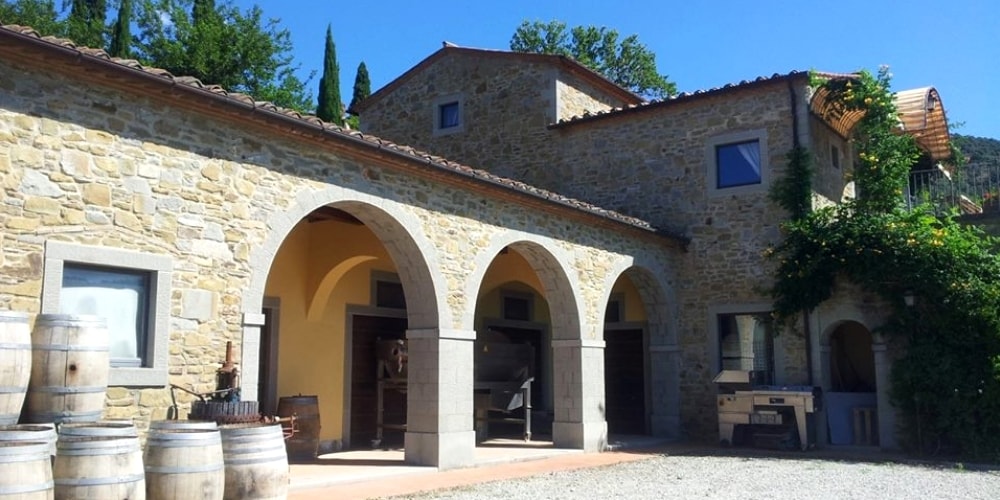 Credit: Baracchi Winery Facebook page
Situated in the commune of Cortona at the very heart of Tuscany, Baracchi winery is a wonderful example of dedication to quality, conscientious viticulture, assured by the selection of the best grapes in the vineyard and sympathetic vinification techniques which enhance the unique characteristics of the terroir.
This is a small, family-run winery which goes above and beyond to make visitors feel welcome. Alongside the usual wine tastings and cellar tours, the winery boasts Il Falconiere, its own Michelin-starred restaurant, alongside a jaw-dropping spa which offers a unique relaxation experience. Make sure you try a spot of Wine Therapy, which involves using different parts of the grapevine in luxurious purifying treatments!
For wine tastings and more in Baracchi winery – book with Winerist today.
---
If our best wineries to visit in Tuscany have caught your imagination, get in touch with the Winerist team today to plan the Italian wine trip of your dreams to this most idyllic and unforgettable of destinations. To find out more about the region, why not meet one of our partners in Chianti or read the amazing story of Sassicaia, the iconic Italian wine that broke all the rules.