Stretching luxuriously along the banks of the longest river in France, not only is the Loire Valley spectacularly beautiful, it is also one of France's most fascinating, individual and ancient wine-making regions. There are thousands of years of winemaking heritage in this gorgeous UNESCO World Heritage Site, and as a result the Loire Valley's four key sub-regions (Nantes, Anjou-Saumur, Touraine and the Central Vineyards, home to the famous wines of Sancerre and Pouilly Fumé) are abundant with winemakers great and small, producing delicious wines in every style imaginable. We know that in the face of so much choice, finding the best wineries to visit in the Loire Valley can seem a little challenging, so not only have we shortlisted our favourite wineries for you, we've also thrown in a quick bonus guide to the grapes of the Loire … don't say that we aren't good to you!
Or, if you'd like to sit back and relax, and let us organise your perfect Loire Valley tour for you, just get in touch!
Enquire with our Tailor-made Team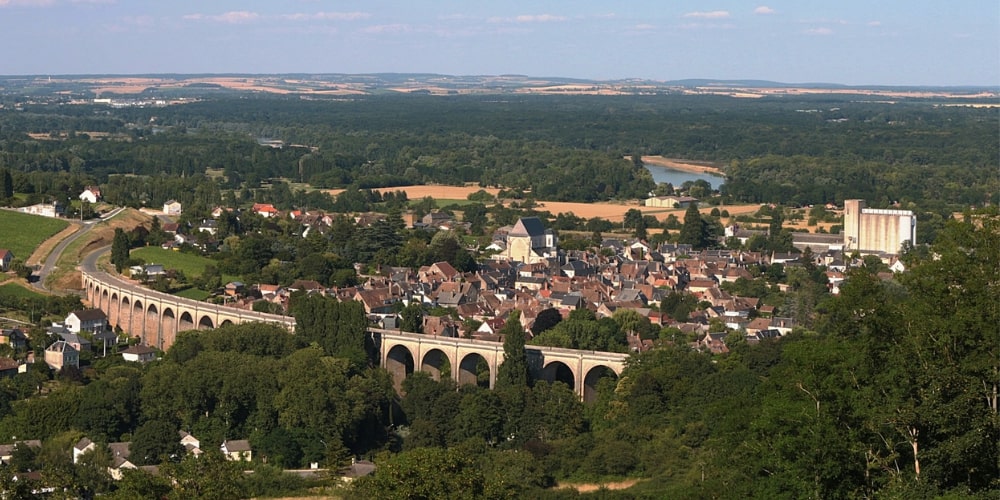 Grapes of the Loire Valley
There is one red grape more synonymous with the Loire Valley than any other; Cabernet Franc. Cab Franc is a delicate, fragrant red (described by Jancis Robinson as 'the feminine side of Cabernet Sauvignon') most often used in blending in regions such as Bordeaux. However, the Loire specialises in single varietal Cab Franc wines which really make this grape come alive. Styles can vary, from the silky, light wines of Chinon (drink chilled on a hot summer day) to the medium-bodied, oak-aged reds from Bourgueil.
The key white grapes of the Loire are Melon de Bourgogne and Chenin Blanc. Melon de Bourgogne is used to make Muscadet, a famous Loire wine style renowned for its bone dry palate and zingy acidity. Chenin Blanc, meanwhile, is used to make everything from dessert wine to sparkling – one of the most well-known expressions of Chenin Blanc can be found in Vouvray, where Chenin is used to make dry and sparkling wines in cooler vintages. In warmer years, sweet wines are produced using grapes from noble rot, in a style similar to Sauternes.
Best Wineries to Visit in the Loire Valley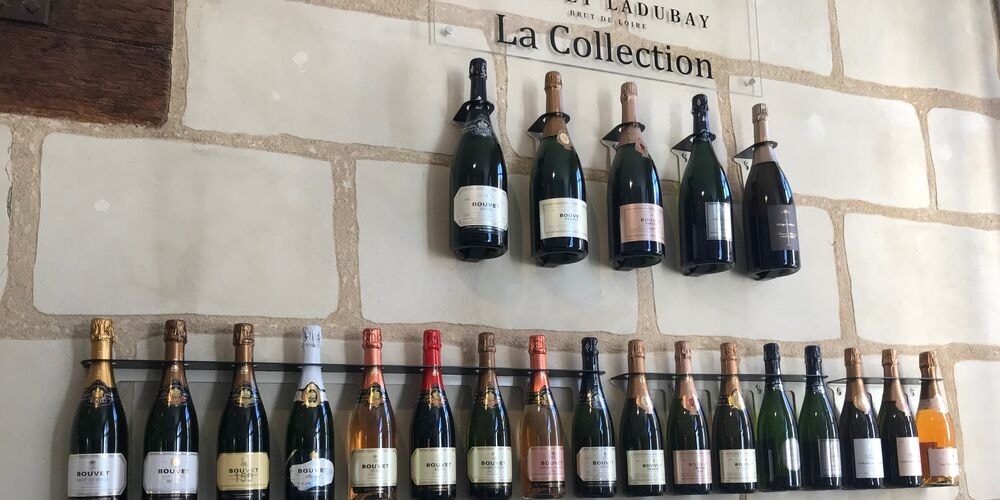 Photo credit: Flickr (WhizzooChocs)
Bouvet Ladubay has been a producer of fine sparkling wines (Brut de Loire) since 1851 and is one of the most popular winery destinations in peaceful Saumur. To date, the wines of Bouvet Ladubay have won over 500 medals and awards, a glowing confirmation of the quality and consistency of its fabulous fizz.
Wine tourists are guaranteed a warm welcome – the winery is open to visitors 7 days a week (although do check, as opening times vary season to season) offering regular guided wine tours through the excavated underground cellars. Wine holidays here for the more adventurous amongst you can even explore this winding subterranean network of cellars and caves on a vintage bike! Look out for the" Sunken Cathedral", home to 35 monumental sculptures hidden away in the underground galleries. All this can be done of course, whilst learning about the bottle fermented "Méthode Traditionnelle" sparkling winemaking method and enjoying a glass or two in the process!
---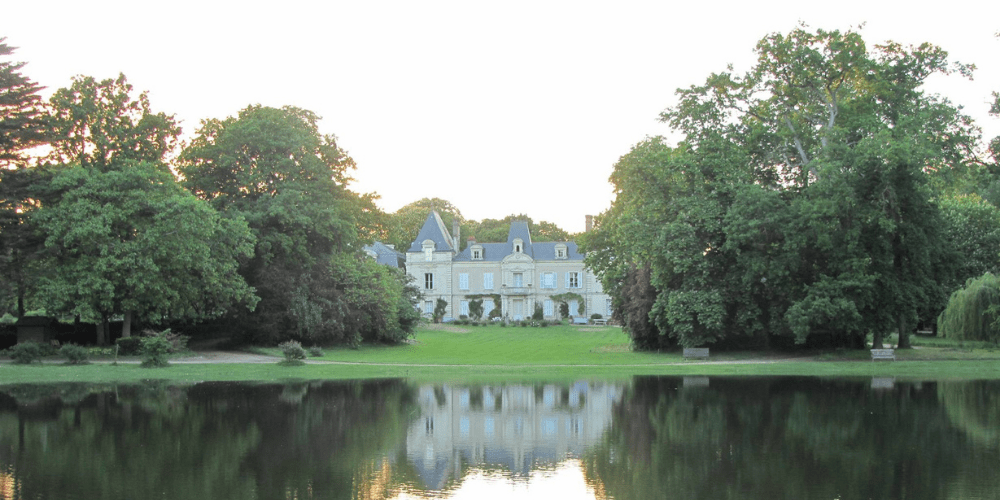 Château des Vaults is another favourite and of the best wineries in the Loire Valley to visit. It is situated in the heart of Anjou-Saumur in Savennières, a region renowned for its high-quality Chenin Blanc. Château de Vaults is a beautiful, prestigious organic winery which is also a designated conservation area for several species of rare plants which grow on the banks of the River Loire.
A visit here is a true cultural treat – as well as wine tastings and vineyards tours, the château hosts numerous concerts, literature evenings, modern sculpture exhibitions and many other events, making it an incredibly popular destination for wine and art lovers alike. Our favourite way to enjoy Château des Vaults is to start off by exploring the beautiful biodiversity of the estate with a self-guided tour vineyard tour before indulging in a formal wine tasting of Chenin Blanc and Cabernet Franc. There is even a fabulous little touch for parents in the form of grape juice tastings for your little ones, too!
---
Le Domaine des Vallettes
Le Domaine des Vallettes is a family-owned estate which has been has passed down from father to son for eight generations! This, of course, has given the Jamet family plenty of time to perfect the art of winemaking, and brothers Antoine and François today specialise in wonderfully characterful expressions of Cabernet Franc. Look out for fresh and lively rosé wines and delicious fruity reds, all produced with enormous energy and enthusiasm! A wine tasting here is an hour or two well spent, and insightful, interesting tours of the vineyards are also available on request – it pays to call ahead!
For wine tastings and a visit of the vineyards at Le Domaine des Vallettes, book with Winerist today!
---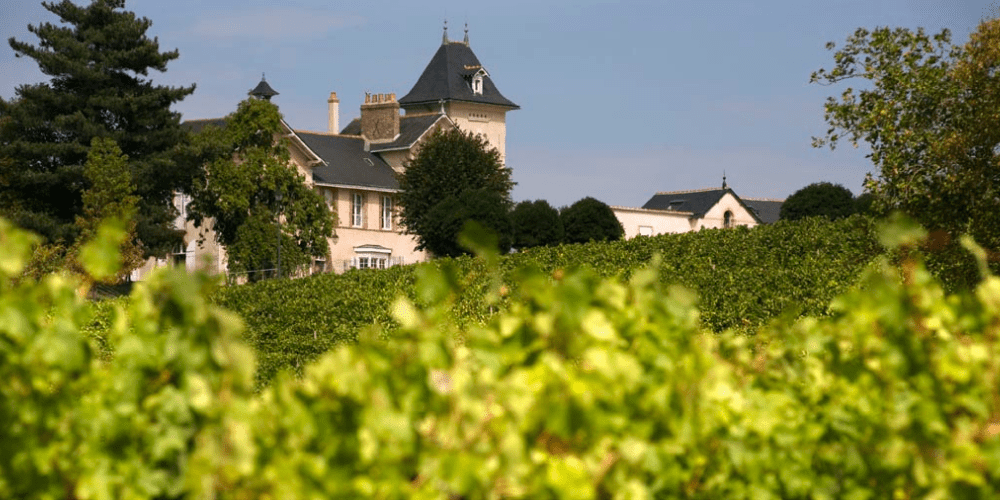 Château Soucherie, located in the heart of the Anjou, earns its place as one of the best wineries in the Loire Valley for how it prides itself on producing wines which respect nature and the environment thanks to as little human intervention as possible. This is a diverse property, both in terms of soil types and the many grape varieties are grown. However, a speciality of both the region and the winery is Anjou Blanc. This is made from fully ripe Chenin Blanc grapes and fermented and aged in new oak. The resulting wine is a refreshing blend of exotic fruits and white flowers.
Wine holidays here include many activities such as vineyard and cellar tours and guided wine tastings. There is even a charming boutique guesthouse, the Maison des Amis, on site, where you can luxuriate in one of the 4 beautifully renovated rooms after a hard day's wine tasting – visitors can even request their very own private chef to whip up a gourmet meal!
---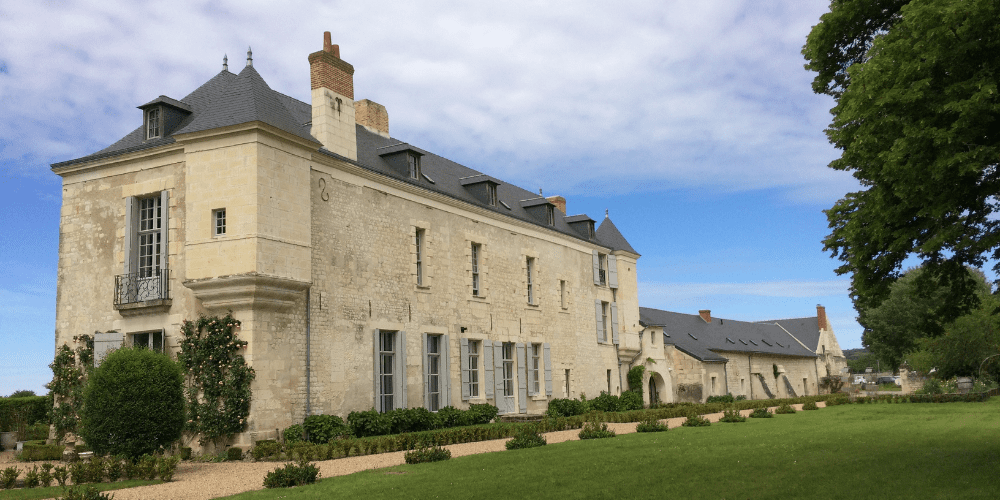 Château de Minière was built in the 17th century and covers 18 hectares around the region on Bourgeuil. The vineyard is certified organic for all of its wines, which consist of sparkling, rosé and red wines made primarily from Cabernet Franc, as well as a special wine made from a parcel of old vines, or vignes centenaires. Historically, it has always been women who have taken charge of the estate, a proud tradition that today is continued by current winemaker Kathleen Van den Berghe, who is dedicated to an eco-friendly, conscientious approach.
The winery opens every day of the year between 11am and 5pm, and guests can choose from a wide range of wine experiences, including classic wine tastings, guided or self-guided tours of the vineyards, and even cycling wine tours if you are feeling athletic! There is also a lovely picnic area perfect for a little relaxation in the beautiful surroundings.
---
Domaine Sauvète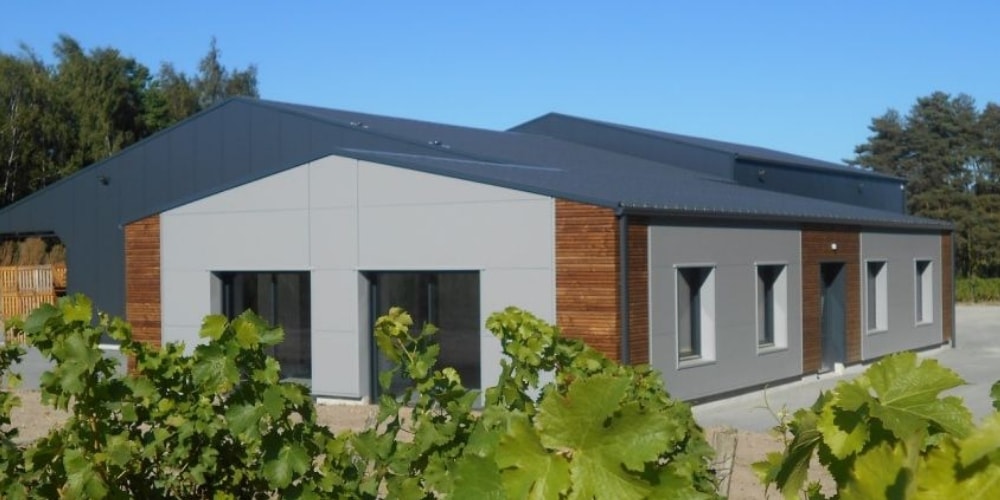 The 17 hectare estate of Domaine Sauvète sits prettily in Monthou-sur-, Cher, part of the larger Touraine appellation. The welcoming team at Domaine Sauvète are dedicated to promoting wine tourism and showing visitors their wonderful work – the winery is the result of four generations of dedication from the same family who are truly passionate about producing natural, organic wines.
The Domaine is easily accessible from Paris, with plentiful options here for visitors. Do take the chance to use your wine tasting to experience the several fascinating wine styles unique to the region, such as sparkling Crémant de Loire. Taste the full range of red, white, and sparkling; take a gourmet wine tour through the vineyard and cellars; or take in one of the many performances and themed events which run throughout the year!
For wine tastings, vineyard tours and more at Domaine Sauvète, book with Winerist today!
---
Domaine Coirier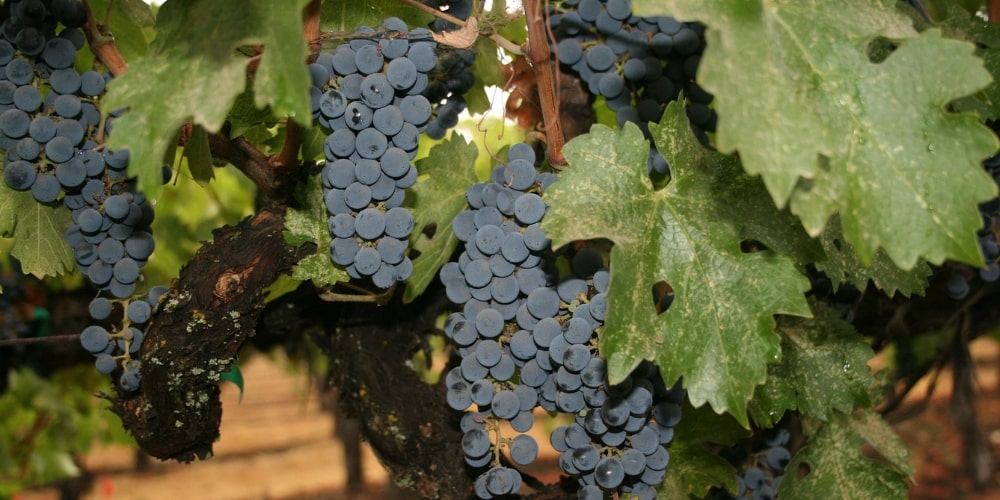 Domaine Coirier is the most southerly of our Loire wineries, based in the region of Vendée, between bustling Nantes and pretty La Rochelle. The winery supports sustainable practices in viticulture and winemaking, using modern technology whilst retaining respect for tradition. The grapes grown are a mixture of local and international varieties, such as Chenin Blanc, Chardonnay and Pinot Noir. Pop in any day between 9am and 12pm or 2:30pm to 6pm and discover the unique selection of wines at a free tasting with the winegrower himself – and don't forget to pay a visit to the nearby creperie!
For wine tastings at Domaine Coirier, book with Winerist today!
---
The Loire Valley is a truly special destination – visitors are spoilt for choice with the amount of culture, natural beauty and fascinating wine heritage to explore! Contact Winerist for some help in planning your dream Loire wine tour, or if you're looking for some inspiration then you can find some great ideas in our article on how to spend a weekend in the Loire!
Enquire with our Tailor-made Team
Title photo: Sachitha Obeysekara