Most travellers heading to Lazio for a holiday are coming to see the city of Rome and experience its timeless cultural heritage. They prioritise sites such as the Colosseum, the Roman Forum and the Vatican and plan their days around the plethora of fountains, piazzas and churches. Rome is indeed one of the most beautiful and historic cities in the world, enough to leave even the most jaded person overwhelmed and breathless – it is at the heart of Western Civilization itself. However, the region of Lazio has something else to offer its guests, something that is too frequently overlooked… Read on to discover the best wineries in Lazio to visit.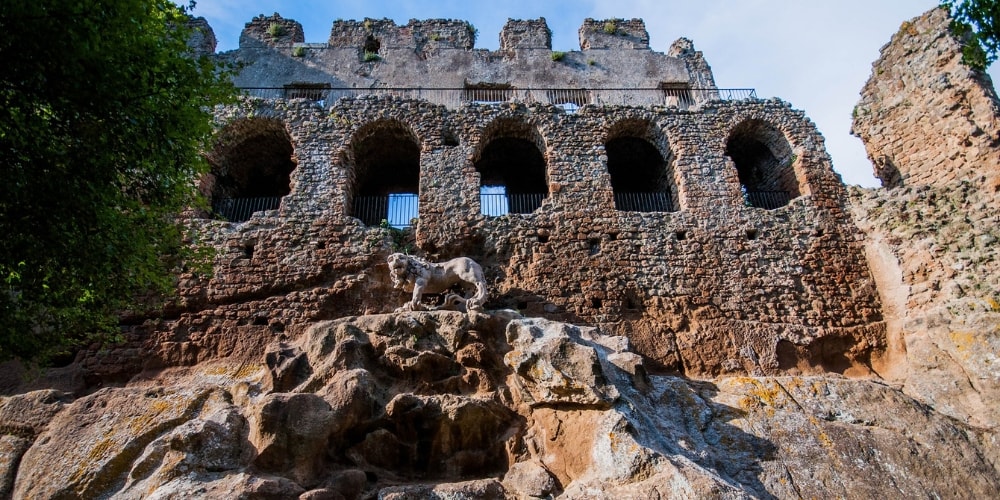 Travellers staying in Rome looking for a one-day excursion from the city – one where they can enjoy picturesque scenery and explore historic towns while tasting great local wine and food – usually end up on a very long trip to Tuscany, Lazio's more famous winemaking neighbour to the north. Yet Lazio has everything Tuscany offers and more, and it is an easy step outside of Rome.
Lazio has it all for wine travellers
With medieval hilltop towns, pastoral landscapes and a wine culture rooted in tradition and history, Lazio is a near-perfect place for winemaking. It has an abundance of lakes and the Mediterranean Sea to mitigate hot summer temperatures, it is made up of hills and mountains and well-draining volcanic soil, and winters are mild and summers are hot and dry. Lazio should be on every wine enthusiasts' travel bucket list.
Here it is our selection of best wineries in Lazio to visit that were chosen for the quality of their wine, historical interest and location/vicinity to important cultural sites.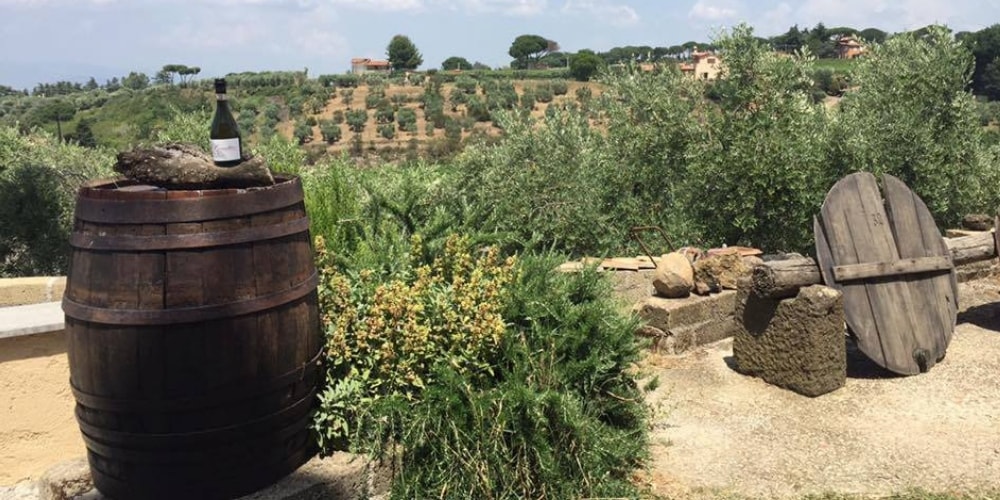 The Minardi Historic Winery is one the oldest and most authentic farmhouse in Frascati: it boasts an old cellar which keeps all the gear used by generations of winemakers. The old fermentation room of the cellar is now a comfortable wine tasting room also available for organising private events.
Want to experience wine and food tours at Minardi Frascati Winery?
---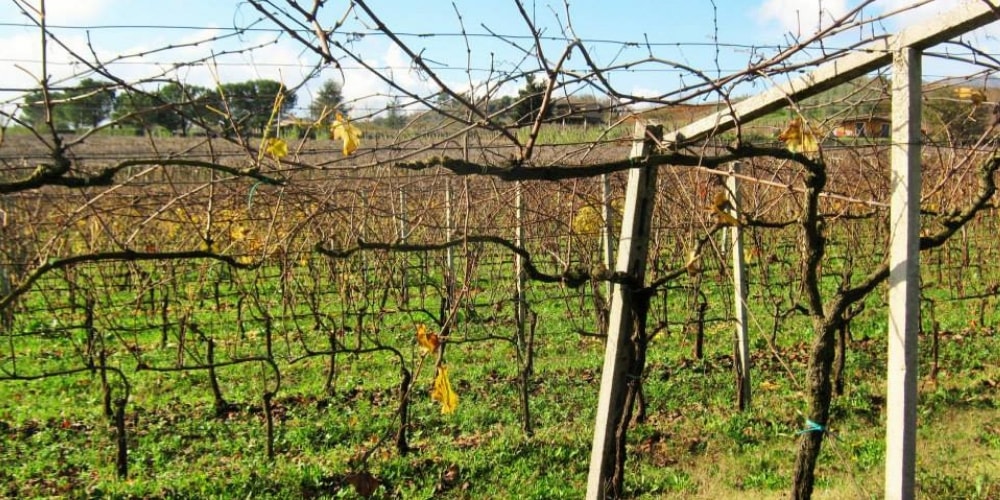 Credit: Damiano Ciolli Winery Facebook page
A fifth-generation wine producer in Olevano Romano, Damiano Ciolli stands apart from his typically rustic winemaking neighbours by making top-notch wine from the Cesanese Affile wine grape, a grape that is indigenous to Lazio.
Visitors are welcomed as friends and will enjoy an in-depth tour of the organic vineyards as well as the winemaking facilities. A tasting of the Silene and Cirsium will prove to any wine lover that Cesanese should be considered one of Italy's noble grape varieties.
Interested in vineyard tours and tastings at Damiano Ciolli?
---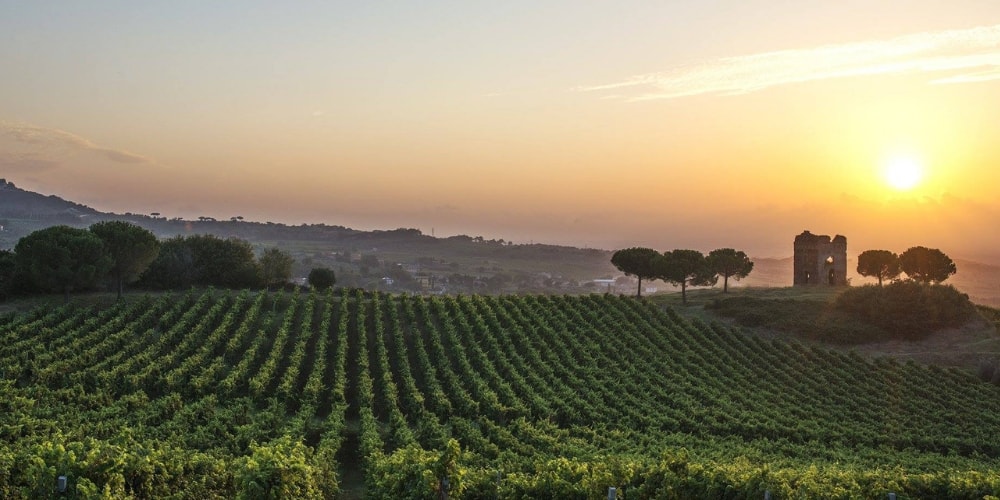 Credit: Principe Pallavicini Facebook page
Only a stone's throw away from Rome and not far from Castelli Romani is a historically important vineyard and cellar. The family, members including a princess and at least one Pope, has owned this property for centuries. The winery is certainly one of the most beautiful and charming around. Part of the underground cellar is located in the remains of the 1st century Claudian aqueduct making use of the incredible remnants of the old world in the area.

Visitors will have the opportunity to walk through the aqueduct and cellar and to taste their line of wines as well as their delicious Extra Virgin Olive Oil. Most notable is their Francisca Superiore DOCG Poggio Verde, a benchmark Frascati made from a blend of two aromatic Malvasias, Greco, Grechetto and the acidic Trebbiano. Also notable is their stunning passito wine made from 100% Malvasia Puntinata, an autochthonus Lazio wine grape. There is a wide selection of wines made from both local and international grape varieties.
Experience wine tastings and winery tours at Principe Pallavicini.
---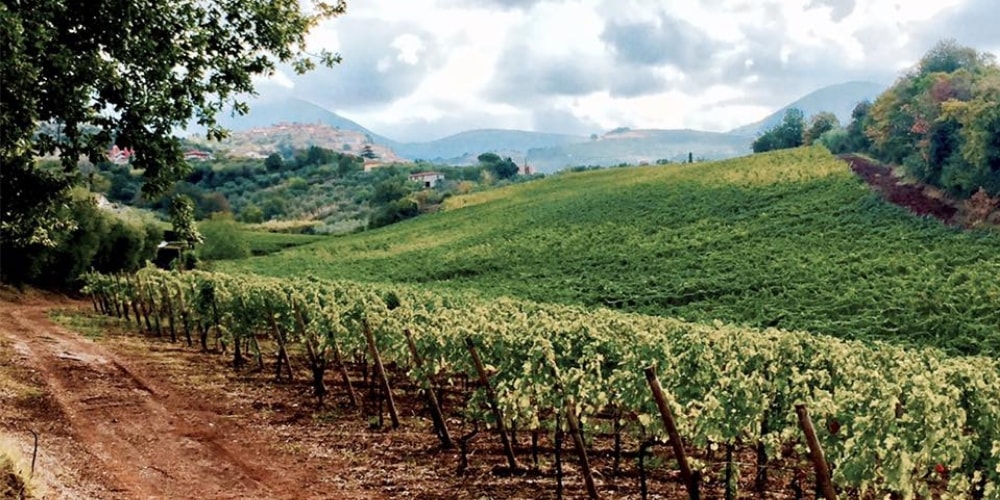 Credit: Marco Carpineti Facebook page
Marco Carpineti is located near the ancient town of Cori, a town which predates Rome by a good 500 years. Like most of Lazio, the vineyards are planted on hillsides and on a bed of tuff stone, overlooking the Mediterranean in the distance. It's one of the best wineries in Lazio for its dedication to organic viticulture and its focus on local and indigenous varieties such as Bellone (here known as Arciprete) and Nero Buono. The winery is modern and the staff is extremely friendly and eager to show guests the facilities. Their Classic Method Brut sparkling wine, made out of 100% Bellone, is a must.
Experience wine tastings and winery tours at Marco Carpineti when you arrange your visit with Winerist.
---
Credit: Falesco Facebook page
Falesco is located in northern Lazio in the Viterbo province. Viterbo itself is worth a visit in its own right as it is one of the best-preserved medieval towns in Italy and is the setting for one of the longest elections in Papal history, but after visiting Viterbo, visit Falesco. They have single-handedly revived the historic Est! Est!! Est!!! wine which was quite famous in the middle ages and became more well-known for its history rather than quality in recent years.

Falesco makes a lovely version of this wine using a blend of the local Roscetto, Malvasia and Trebbiano grapes – a true testament to the great potential of Lazio as a wine region. With careful human intervention, Lazio can make incredible wines, their Classic Method Brut made from 100% Roscetto shows the great potential of Viterbo's terroir.
Interested in wine tastings and winery tours at Falesco? 
---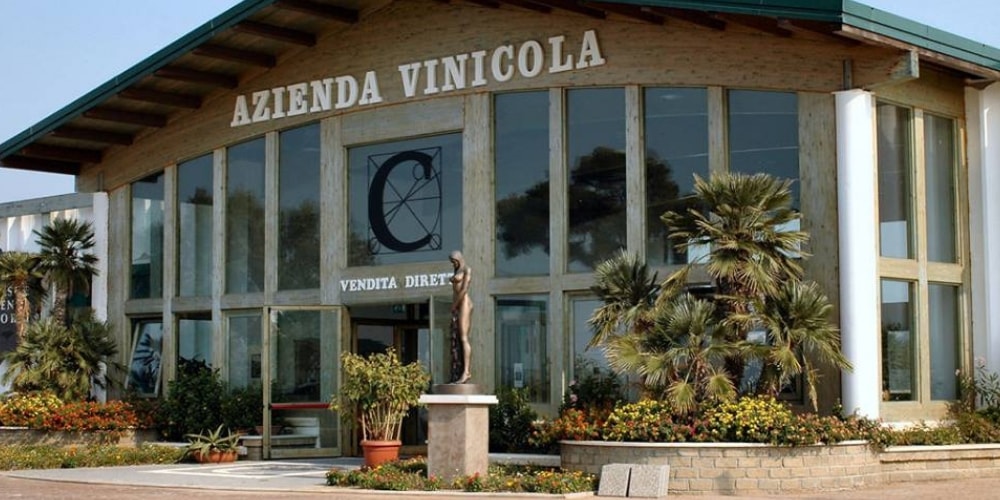 Credit: Casale Cento Corvi Facebook page
Casale Cento Corvi is located in the heart of historical Etruria. One can practically touch the UNESCO World Heritage site of the 9th and 1st century B.C. Etruscan tombs at Banditaccia. The Etruscan were the Italian peninsula's first winemakers (as far as archaeological evidence is concerned) and exported the skill to southern France.
The winery is well situated for visitors and has gained great acclaim as the only producers of wine using the ancient grape variety Giacchè. They claim it was a red variety used by Etruscans, while this is not verified, the wine consistently wins awards. Guests will enjoy a tour of the facilities and vineyards and a tasting of their line of wine followed by a visit to the ancient Etruscan town of Cervetri – don't miss the Museum of Archeology.
Experience wine tastings and vineyard tours at Casale Cento Corvi for yourself.  
Lazio is a great wine region to visit whenever you choose to go. For wine and food tours in Lazio click here! Want to know more about Lazio? See what our expert, Sarah, has to say!