At Winerist we have a real thirst for travel which is centred around meeting real people, experiencing the best wineries, meeting the winemakers, learning to cook with the locals and stays in authentic boutique hotels. The history, terroir and climate of the regions selected below makes them very special. There is something in there for the wine buff, the beginner and for the avid traveller who wants to go off the beaten track. I hope you enjoy these with Winerist in 2015!
---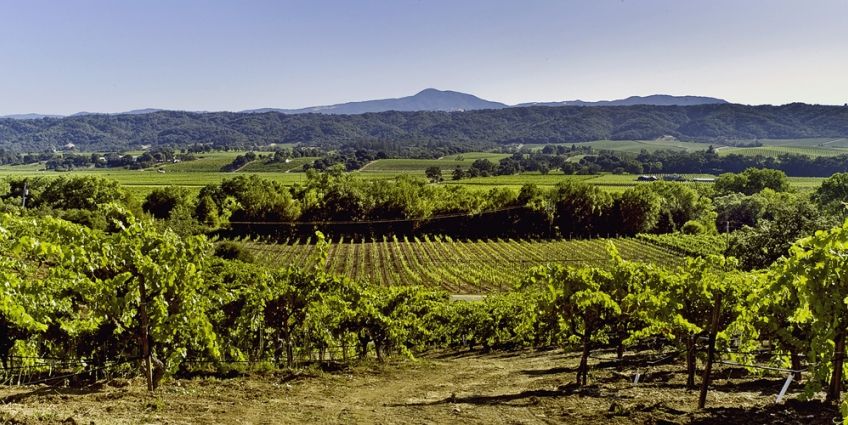 Sonoma is California's best kept secret
When it comes to California, it is always so hard to choose a favourite. If you are a wine lover, this is tasting room paradise at its best. In addition, Sonoma has one of the largest concentrations of organic farms, great coffee shops and spectacular restaurants. Sonoma is great for wine lovers seeking quaint, family owned wineries which make superb wines. I particularly loved the Chardonnay at Stuhlmuller Vineyards. You cannot miss a visit to the Seghesio Winery either for superb Zinfandel, breakfast at The Shed and our divine Food Tour. Sonoma is the perfect destination in any every season.
---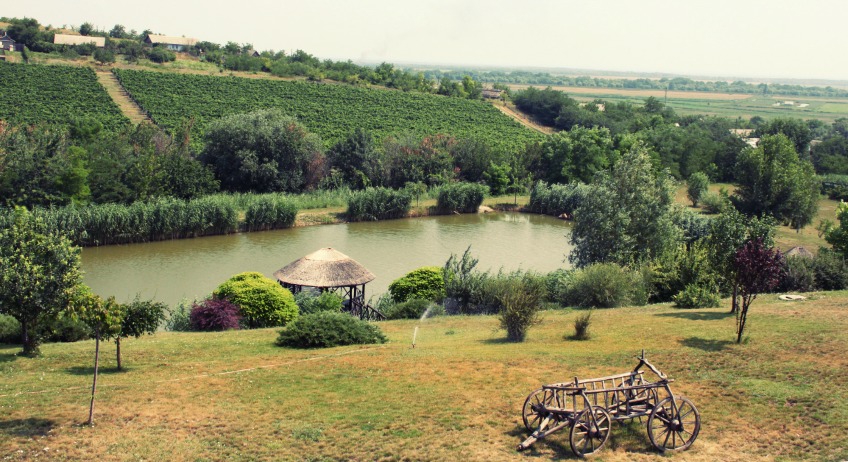 Moldova and Queen Elizabeth II
Moldova is still one of the most authentic destinations in Europe and voted No 1 Destination for off-the-beaten-path travel in 2014, it truly is one to watch. Although small, Moldova has over 10 internationally recognised, award winning wineries. Very few will know that it makes wine which has been enjoyed by Her Majesty Queen Elizabeth II – these are the wines made by the Purcari Estate, now also available at Brothers & Rudd. Our main reasons to visit are its wines, food and people. Here are some more reasons to visit Moldova. A great time to visit is May – June and September – October.
---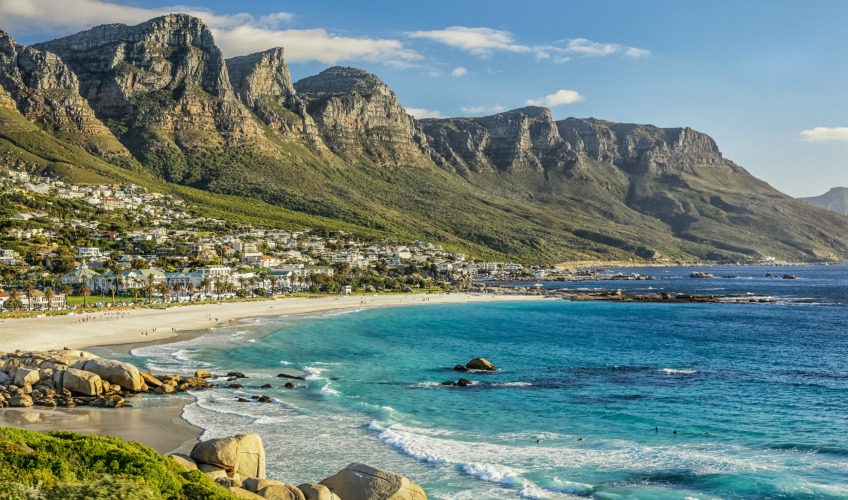 South Africa is beyond beautiful
Imagine drinking wine whilst doing whale watching or with Table Mountain in the backdrop.  The fact that South Africa also produces great wines and boasts scenic wineries is simply the cherry on top. Colona Castle is where you should stay next time you visit whilst our Stellenbosch Wine and Chocolate and the Franschhoek Wine Experience will make a true South Africa wine enthusiast out of you. Best times to visit are Spring – November and or the Autumn harvest season in April and May. Spend three days in the region to enjoy it fully.
---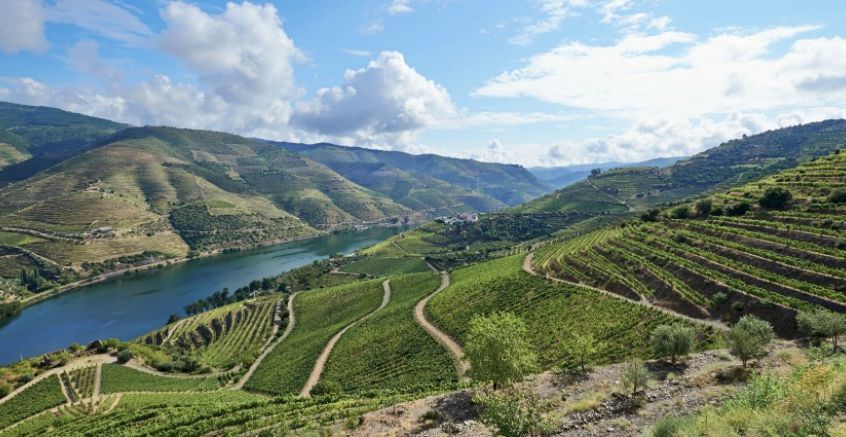 All eyes on the Douro Valley
Henry Vizetelly famously said in 1880: 'there are as many styles of Port wine as shades of ribbon in a haberdasher's shop.' If you are a Port lover, this is a very fun playground! The adventure does not stop here however. Discover Fonseca – the Margaux of Douro as it produces a delicious wine which display a grace that never disappoints. Wines in the Douro combine terroir, aromatic layers of red and dark fruit flavours with a firm but non invasive tannic structure. This is a region which amazes in every season. Quiet night stays are available at Quinta da Veiga and a great way to enjoy the journey is on our Mateus Wine Tour. If you are fortunate enough to visit during harvest, try our Douro Harvest Tour. It's didactic, fun and unique!
---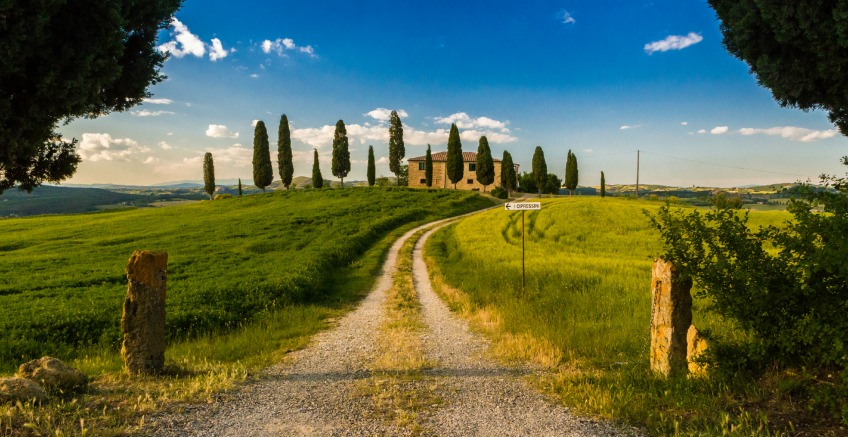 Tuscany like never before
In 2014 we experienced off the beaten Tuscany like never before. This region is dynamic, innovative and in recent years self critical. Tuscany is worth scouting for so you can find real gems. Isole e Olena, Querciabella and Fontodi put a different spin on Chianti – an experience we offer exclusively. When it comes to places to stay, Conti di San Bonifacio remains one of our favourite homes away from home. If you are a wine lover seeking the ultimate Tuscan experience, the Ornellaia visit is for you. Tuscany is the perfect destination in the autumn and around Truffle Hunting season so you can enjoy truffle infused dinners and rich, mesmerising wines.
---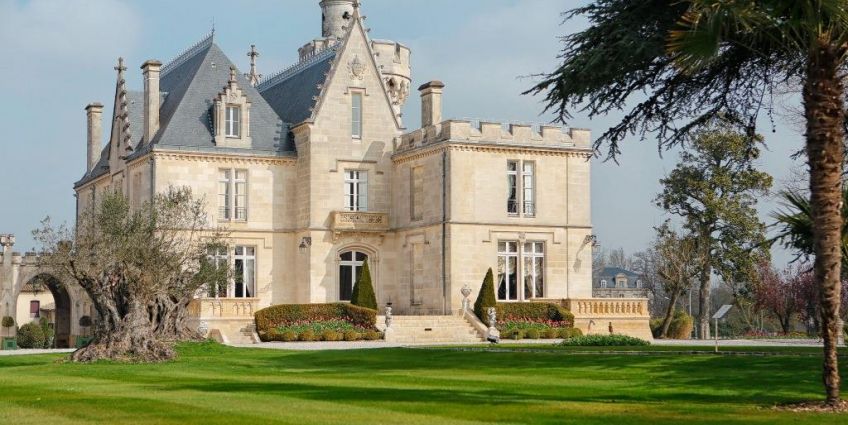 Back to Bordeaux…
Many wine lovers have visited Bordeaux in previous years, but to us there is no other region in Europe which has gone through such a remarkable transformation. This is your most loved region and for the right reasons. You can bike around St Emilion and enjoy lunch at the Chateaux. Or you can do our self-drive tour, so you can enjoy Bordeaux as leisurely as possible. Make Bordeaux special by staying at the Boutique Hotel in the city centre or by staying at the Castle. What is really special is a visit to the Dune du Pyla – the tallest dune in Europe for some wine, a swim and of course for oysters!
---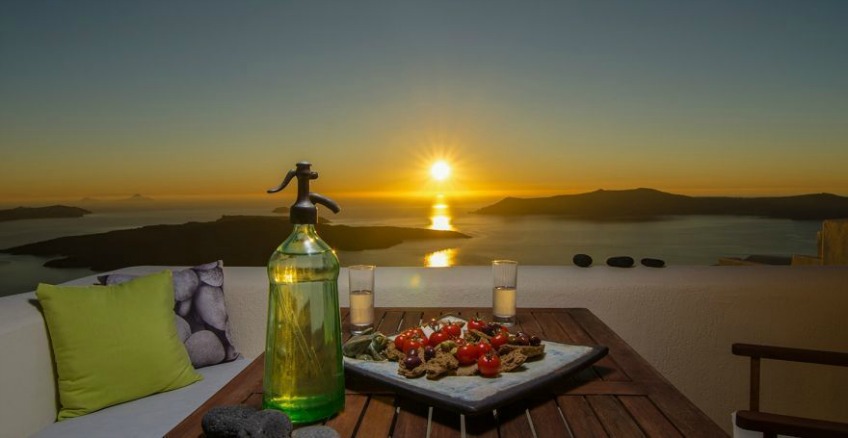 Santorini is not just for lovers
A most popular destination for honeymooners, Santorini offers exceptional wine and gourmet travel. A glass of wine in your hand admiring the volcanoes at sunset is a dream come true, whether you are on your honeymoon or an independent traveller. It's difficult to find a hotel which is not superb and which does not have spectacular views. The Mill Houses have a passion for wine and you will be taken care of so well! Mystique was repeatedly voted the best hotel in Greece and it offers privacy, luxury and great dining. On hot summer days when you want to escape the heat, you can enjoy our superb Cooking Class with the locals. Our travellers also love the Santorini Sunset Wine Tasting and the Santorini Craft Beer and Spirits experience. One of our favourite time to visit is May and October, but Santorini is beautiful all-year-round!
---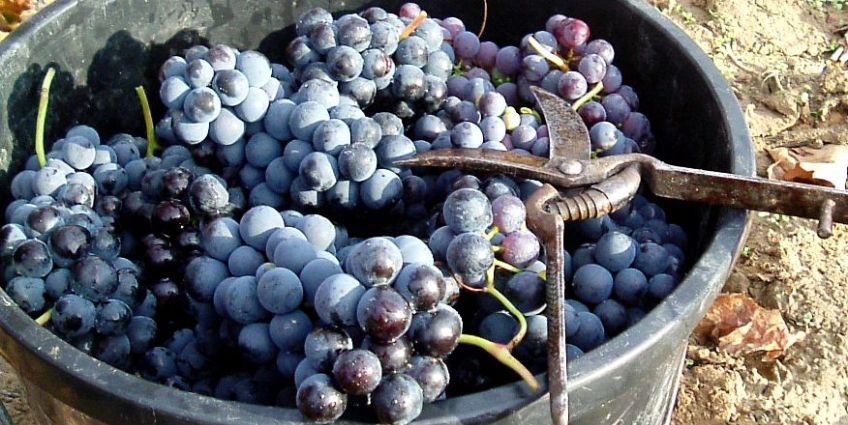 Rioja is for wine lovers
A favourite for so many of you, Rioja is rich in culture, wine and fantastic winemakers. Venture to Haro for a visit of some of the best wineries in the region. If you are a real Rioja fan, then a Bespoke Tour is perfect for you. If you would like to be looked after, let us take care of you, wine and dine you on the 3 Day Rioja Adventure. Great night stays are available at Hotel Viura – the bedrooms, the views, the winebar offer the perfect setting for a wine holiday.
---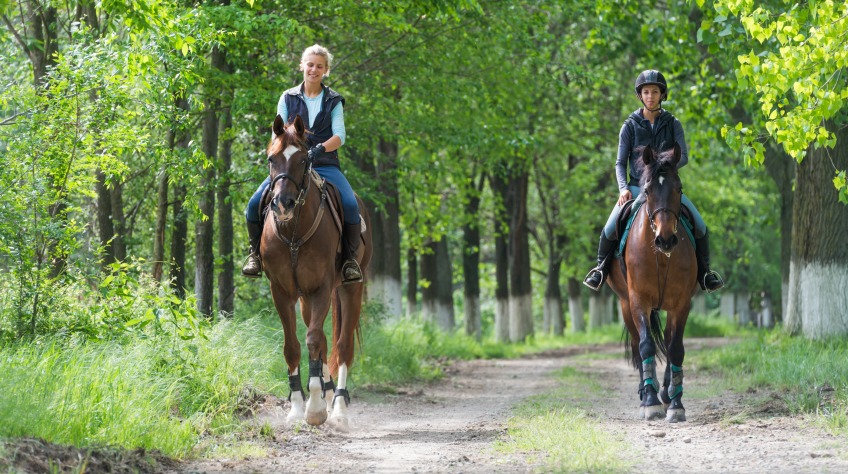 Horseback riding through the vines, a BBQ with the winemaker at sunset, wines that are complex and delicious. If you are not sold yet, our Uco Valley Mendoza tour will convince you. We also love spending the night at the Cavas Wine Lodge and if you are up for an adventure, also here you can experience grape and olive harvest. With over 300 days of sun a year is a wine lovers perfect escape and a Utopia for winemakers. Find boutique wineries still using original 100 year old vines and adobe buildings with concrete tanks still producing the family recipe. Zuccardi is a beautiful family owned winery with a great reputation, 30 minutes away from Buenos Aires. Enjoy incredible wines, the variety of experiences and the restaurants at the heart of the vineyards.
---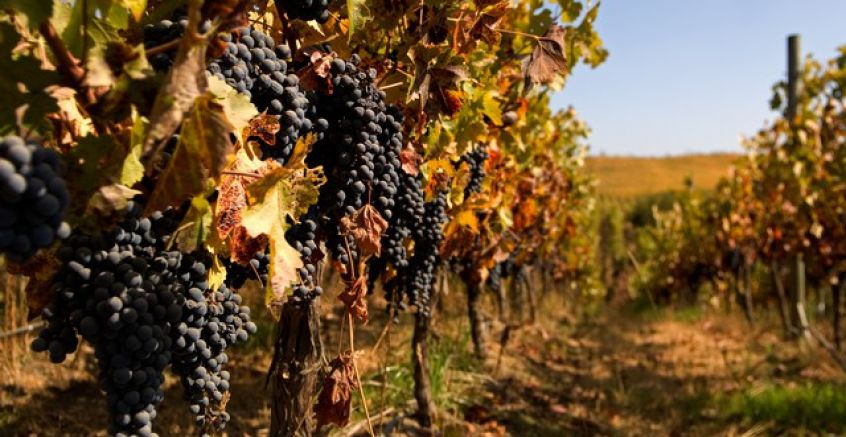 Voted one of the best places to Travel in 2015, Chile is a wine lover's dream. Nothing beats overnight stays in private cabins and kayaking on the turquoise waters of Lake Tagua Tagua. As you go further south, the 22-suite Vina Vik is perfect for wine lovers with a wine spa on site and all the delightful things a wine resort has to offer.  If you love active holidays, our bike tour through the vines also offers a fun discovery of some of the best red wine producers in the country. This is an area that has traditionally been highly celebrated for its ripe and juicy red wines, especially Cabernet Sauvignon, Carménère, Syrah, and Malbec. With grapes first planted in the late nineteenth century, the Colchagua Valley has grown to become one of the most important wine regions in South America.
---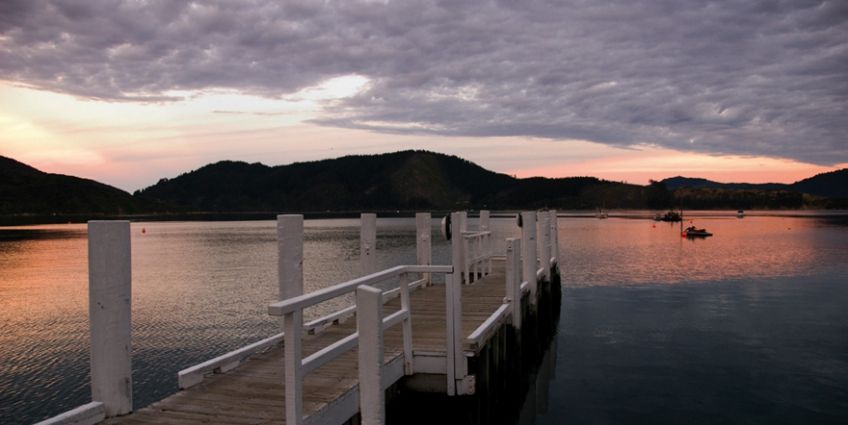 Hawke's Bay is the second largest wine growing region in New Zealand and home to the country's oldest winery. It produces award-winning wines and it is in the sunniest and warmest part of the country. Hawke's Bay is also the region in New Zealand for Bordeaux blends, Rhone style wines and Chardonnay. You must not miss our Afternoon Tour through the Vines. You will not want to miss a stay at the McHardy Lodge. It's so cosy and it's located close to some spectacular wineries. There is a unique 180km (110mi) cycle trail connecting towns with wineries so if you are after an active holiday, let us know! One thing to remember is that Hawke's Bay has some of the leading winery restaurants in the country. You better be hungry! And thirsty…
---
For off the beaten track wine travel and advice on your next trip, you can send an enquiry to Winerist.