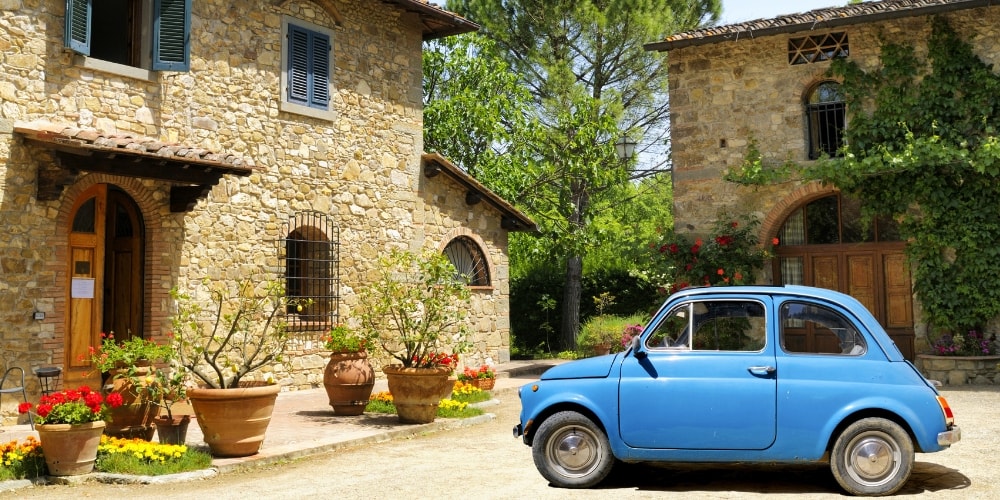 Dive into Chianti's wine producing history and tradition to get a real insight into the realm of world-class Tuscan wine. You will visit two renowned wineries and a boutique winery for a Tuscan wine-pairing lunch.
Visit exclusive wineries and get behind the labels (and into the bottles!) of some of the world's most exceptional wines: the award-winning, world-acclaimed Super Tuscans.
---

Experience one of the best food and wine destinations in the world with this 6-day truffle and wine tour in Tuscany. Slow down and enjoy the tranquil pace of the countryside, savouring all of the many delights that this region has to offer.
The sun-soaked hill towns of central Italy offer what many consider to be the quintessential Italian experience.  You will be staying in a lovely apartment right in the heart of the Etruscan hill town of Cortona for 5 nights, experiencing firsthand the excellent, renowned wines, delicious dishes with centuries old traditions, and ingredients that are so genuine and fresh that all you need is a dash of olive oil to transform them into mouth watering meals.
---

Let's be honest, food-wise, Italy is world-famous for its pasta, pizza and ice-cream. Therefore, we have found for you the perfect tour combining pizza and gelato making in Florence. Learn with a local chef the history of Italian cuisine before you get started with the techniques of making an original Italian pizza. Once your pizza is ready to bake, move on to the gelato. End the day enjoying your home-made dinner paired with Italian wines.
---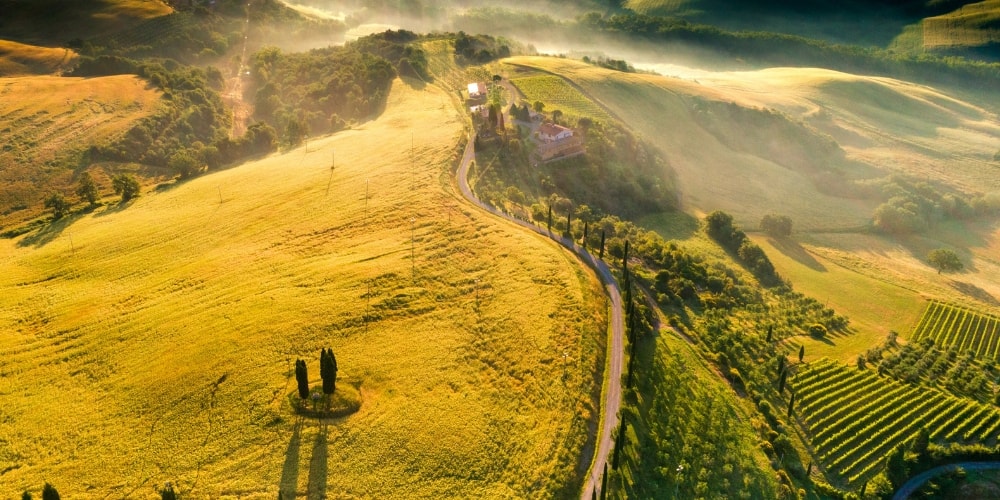 Explore the legendary Chianti hillside, with its delightful villages and dazzling wineries, journeying along cypress-lined roads aboard a rumbling vintage Vespa!
---

Always up for new experiences? Enjoy the Tuscan countryside from a different perspective with our exclusive bike and wine tour. Start your journey in the Florentine Chianti riding through olives groves, vineyards and admiring the surroundings – do not miss the dozens of beautiful castles and villa estates dotted along your way.
---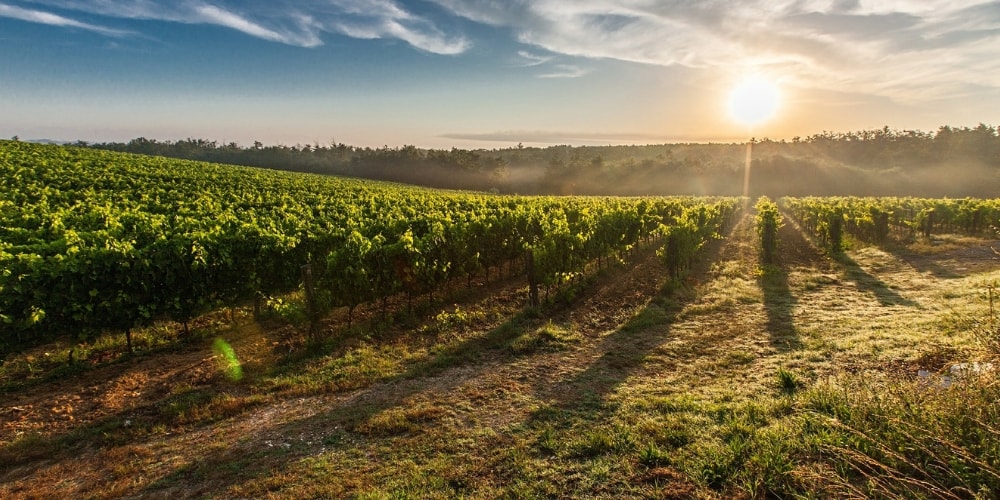 Start in the quintessential Tuscan town of Montepulciano for a stroll with a local sommelier through the atmospheric medieval streets and visits to a few independent producers. As the sun gets low, you'll enjoy a cooking lesson with a local artist-turned-chef. Day 2 will see you visit a market, enjoy Brunello tastings and explore the Val d'Orcia. San Gimignano is next for a wine-paired lunch and exclusive winery visit.
---
In the 17th and 18th centuries young European aristocrats and cultivated Americans used to set off on a voyage of learning through Italy, birthplace of Western history and all art, a lifetime milestone known as the Grand Tour. Live the fascination of this legendary journey with this full-day tour.
Discover the heart and the soul of Tuscany visiting some of the most remarkable ancient villages and the rolling Chianti hills, enjoying memorable views, and indulging in culinary and wine experiences.
---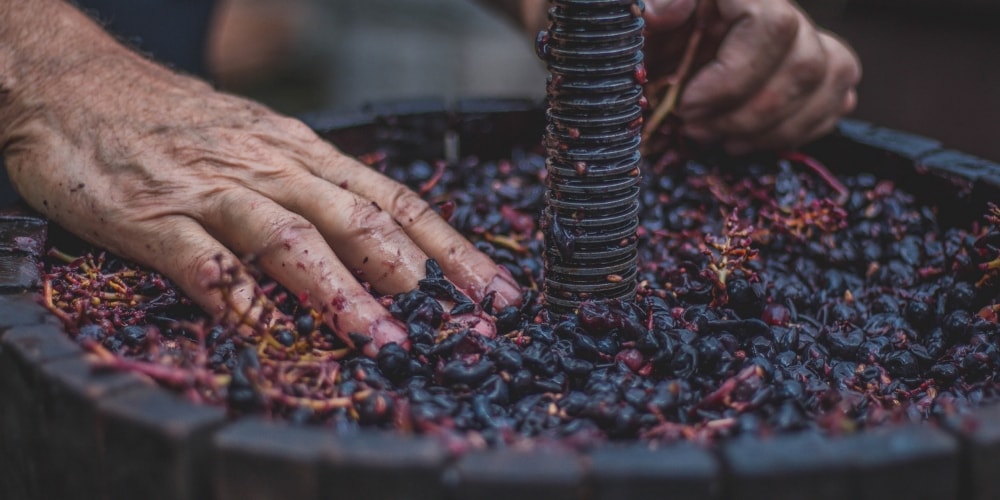 Learn about the secrets behind Tuscan wine surrounded by the gorgeous Chianti countryside. Create your own blend followed by a 5-course Tuscan tasting dinner paired with wine.
---
Bolgheri winery experience with delicious lunch at Ornellaia

Visit two of Bolgheri's world-famous wine estates in Tuscany. Start your day at Ornellaia, a very exclusive winery which blends some iconic Tuscan wines. Tour the vineyards with your dedicated guide, awaken your senses with a wine tasting and move on to a gourmet lunch made of locally sourced products. Afterwards, you will be taken to Tua Rita, hidden amongst some quaint Tuscan villages, for a premium discovery and wine tasting.
---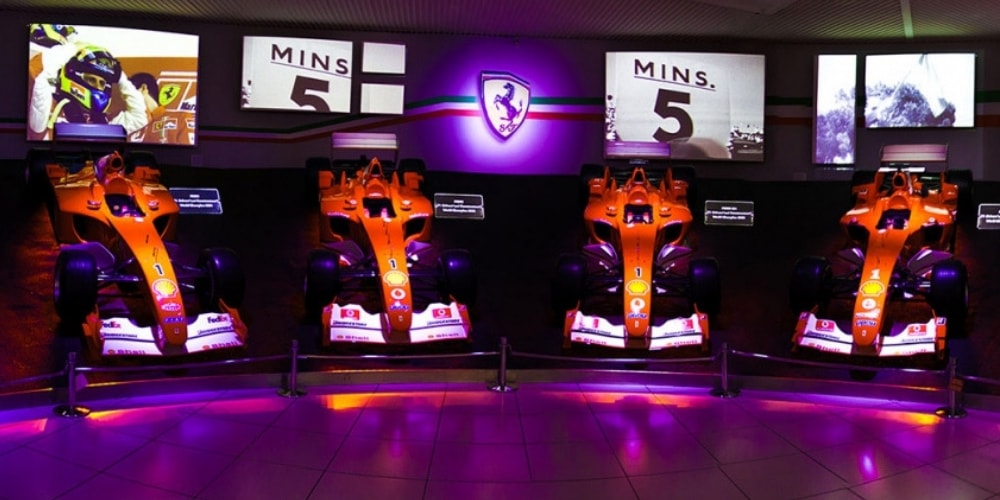 When you think about Italian cars, you think of Ferrari. If you consider visiting Tuscany, don't miss the opportunity to pop by the Ferrari museum and enjoy a whole motorcar experience. Our tour offers a global Tuscan visit with multiple stops to a balsamic vinegar producer and a cheese factory where you will be able to enjoy tastings.
---
Palio of Siena horse race tickets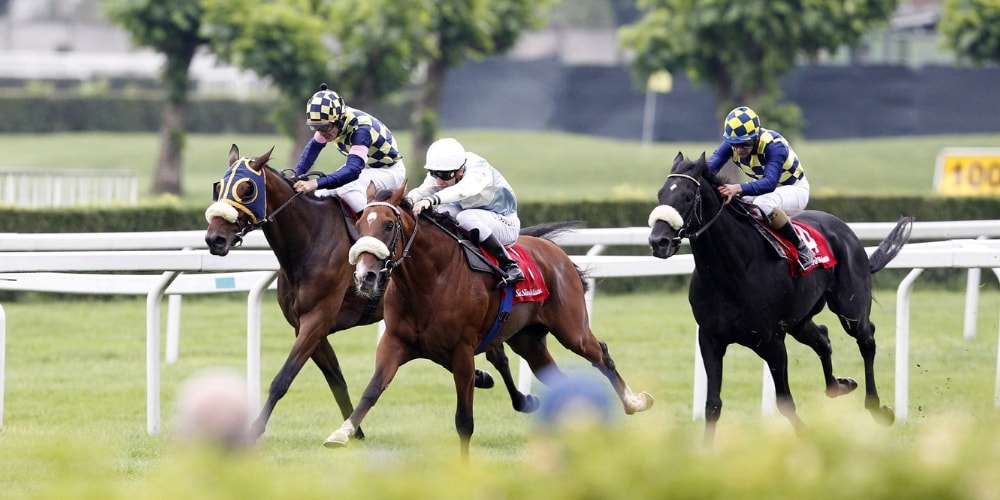 Last but not least, don't miss your ticket to the world-famous horse race taking place every summer in Siena. Did you know that the Palio was the oldest horse race in the world? Discover the magical city and enjoy the thrill of the race from your balcony seats in Piazza del Campo. Follow the memorable medieval parade and support your favourite horse from the San Martino curve.