Searching for a fun foodie vacation? Mendoza, Argentina has come a very long way in the last ten years and is now home to some world-class cuisine. Fine wine can be cheaper than water in this region, so having a glass at every meal is expected, if not encouraged. Here are 10 of the best restaurants in Mendoza, where the plates are flavourful and the wine is flowing.
Restaurant at Bodega Ruca Malen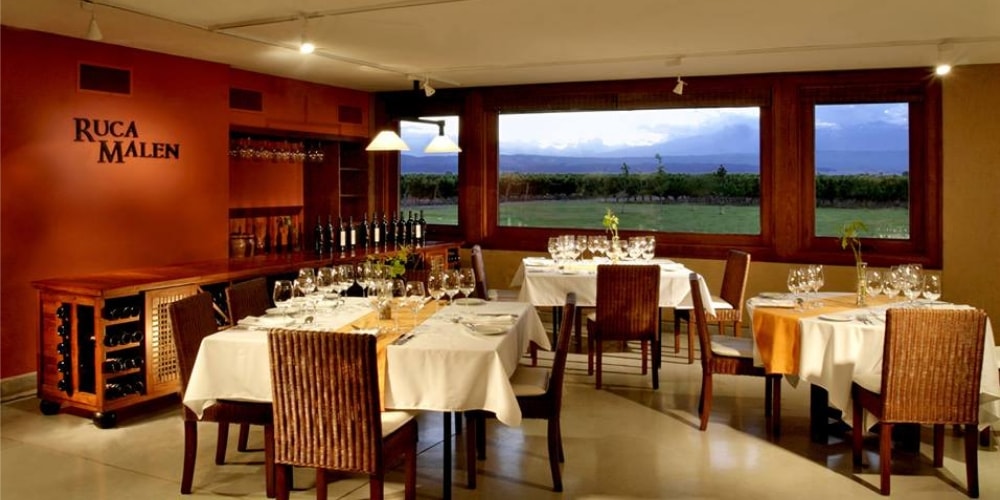 Photo Credit: Ruca Malen Facebook page
Ruca Malen was the first to bring fining dining to a restaurant within a bodega with their famous tasting menu complete with matching wines. Come here for authentic Argentinian cuisine served with a modern twist as you gaze over the Andes. Stunning.
Address: Ruta Nacional 7 Km. 1059, Luján de Cuyo, Mendoza
---
Josefina Restó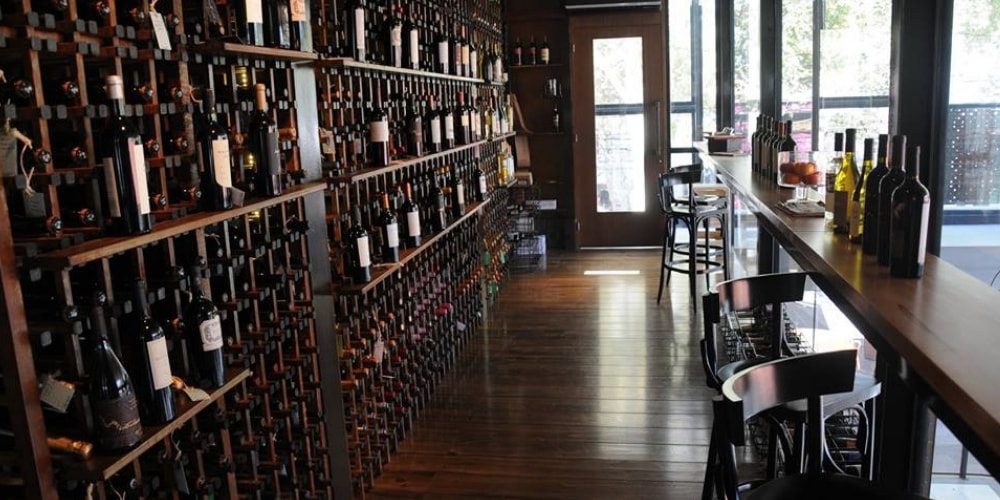 Photo Credit: Josefina Resto Facebook page
Josefina is a busy spot with high ceilings and low voices. The ambience is calm and cordial, though the restaurant is surrounded by breweries and bars which can get a bit rowdy. The interesting and unique cocktails that Josefina offers complement this location, while a colourful menu establishes Josefina as a culinary force in downtown Mendoza.
Address: Arístides Villanueva 165, M5500 Mendoza, Argentina
---
Barloa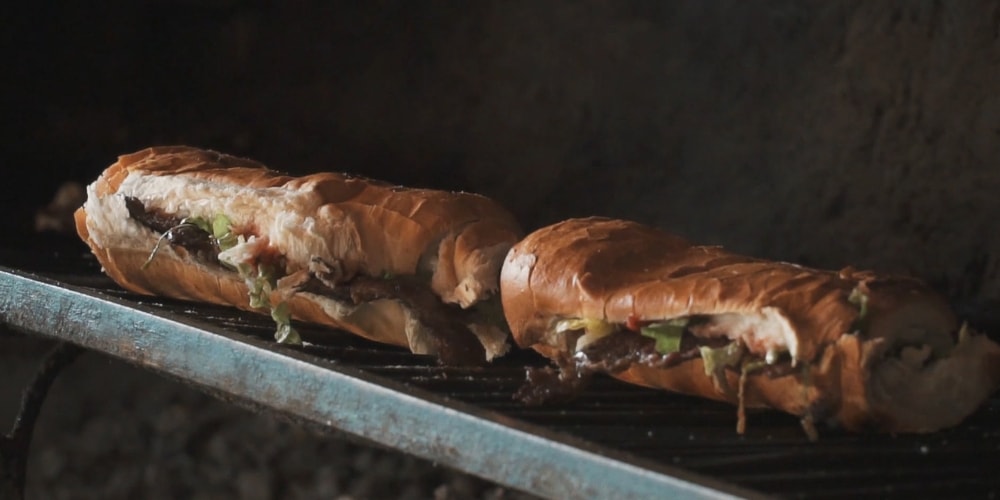 Photo Credit: elnueve.com
This place takes lomitos to another level.

The meat is grilled right inside the front door, wafting its juicy smell over the streets. Layers of lomito are packed in between two pieces of freshly-baked bread and slathered in homemade chilli sauce. It's the perfect, savoury bargain meal that goes down smoothly with a local brew or a cup of wine.
Address: Juan Pablo Morales, M5539 Las Heras, Mendoza, Argentina
---
Casarena Bodega y Restaurante

Photo Credit: Casarena Facebook page
A long stretch of vineyards and a mountainous skyline. Award-winning wines. With the peaks of the Andes to the West and sprawling countryside surrounding the centuries-old bodega, Casarena is without a doubt the most picturesque spot on this list to grab lunch. Take any number of Instagram-worthy pics on the wine tour, then settle down to a delicious, six-course meal, paired with local Argentinian wines.
Address: Brandsen 505, M5544BDK Luján de Cuyo, Mendoza, Argentina
---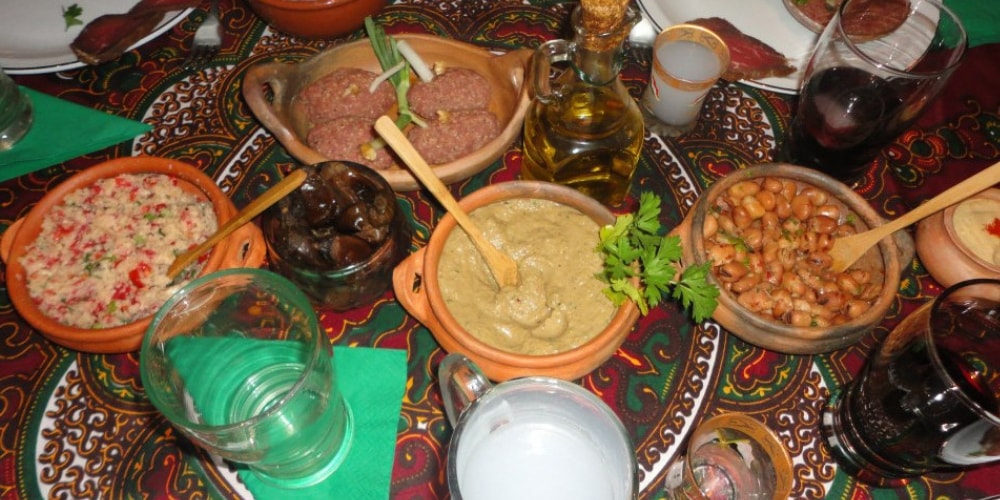 Photo Credit: inmendoza.com
Expect the unexpected at Kotay'k, a trendy Armenian restaurant that uses locally obtained ingredients in every dish. It's not uncommon to hear the sonorous Spanish language in this restaurant, as this spot is a favourite of Mendoza residents. Here, you'll never feel like the experience is lacking in food or drink: there are a variety of vibrant flavours to enjoy in each meal, and an equally extensive wine list to peruse.
Address: Duran 8097, Mendoza, Argentina
---
Nadia O.F.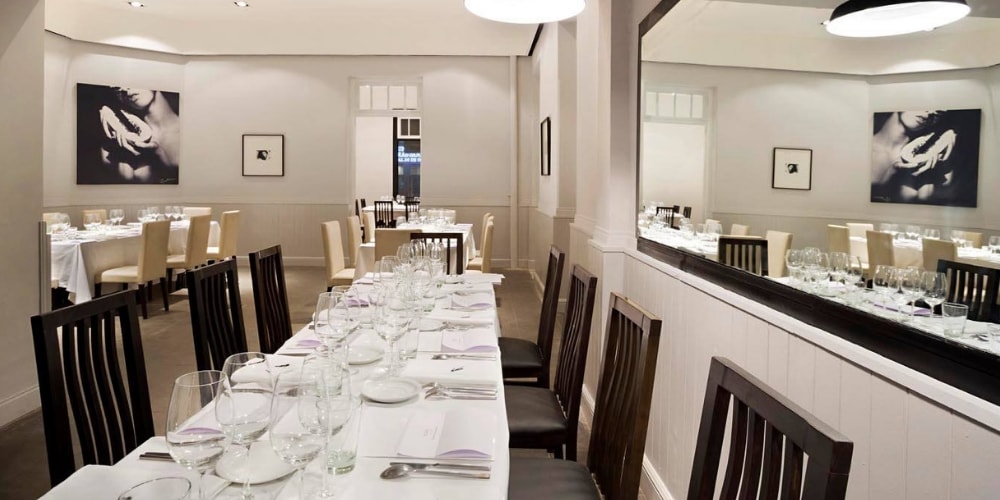 Photo: Nadia O.F. Facebook page
After the success of her restaurant at the winery O.Fournier in Valle de Uco, chef Nadia Haron opened another restaurant very close to Mendoza City's downtown area. Nadia O.F. offers a different 5-course tasting menu every week with gourmet delicacies using cooking techniques from all over the world. You can enjoy dinner with the delicious premium wines from O.Fournier or you can bring your own bottle! For the excellent quality of food served plus the magnificent service, the price per person is a steal.
Address: Calle Los Indios s/n, 5567 La Consulta Mendoza, Argentina
---
Azafrán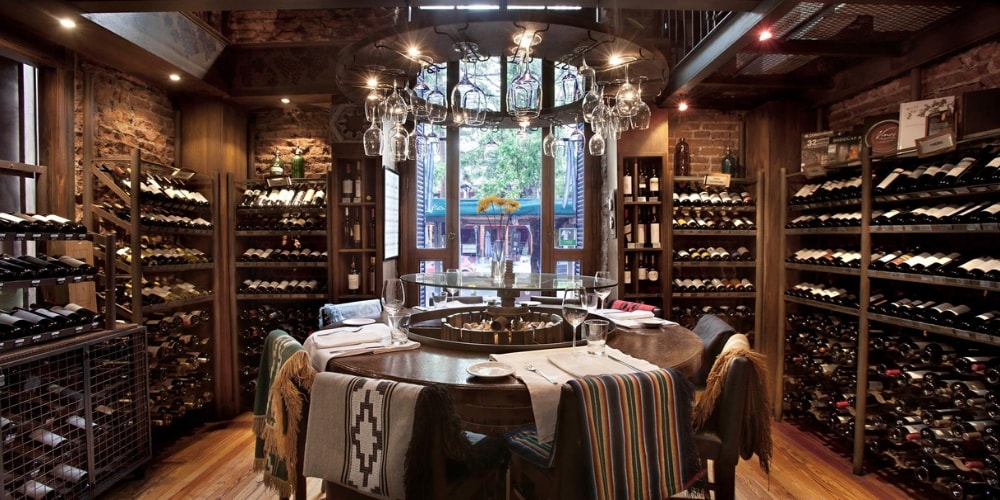 Photo: Azafrán Facebook page
This is a must for wine lovers who visit Mendoza however, Azafrán has no actual wine list! Rather you pick your wine from an infinite amount of bottles they keep at the perfect temperature in their Cellar/Store. Choose from the most interesting wines that are collected and stored in many different regions of Argentina.
The cuisine is varied in flavours with the highest quality meats, fish and top-notch cheeses and cold cuts. The Executive Menu is perfect for a late afternoon lunch with wine by the glass, or enjoy dinner al fresco on the famous Sarmiento St.
Address: Sarmiento 765, Mendoza, Argentina
---
M Bistro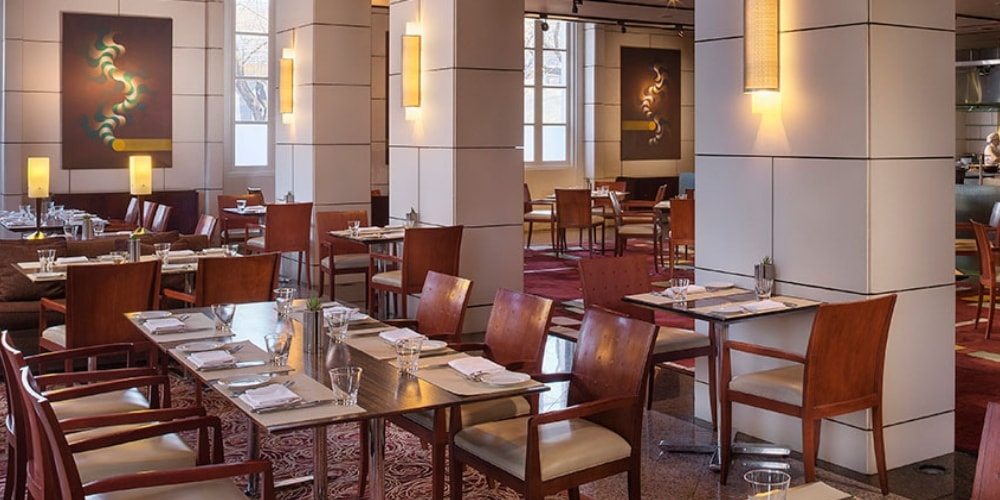 Photo credit: hyatt.com 
The astonishing open kitchen of M Bistro has no comparison in Mendoza. All day long expert chefs prepare deluxe cuisine to accompany the fabulous wines from one of the best-assorted wine selections in the city. Seeing the cava where they store the wines is most definitely worth a trip in itself. Excellence in service is another highlight of this restaurant. The staff are super warm and welcoming, but of course, we'd expect that – it is the Park Hyatt's restaurant after all. That being said, it doesn't mean that is insanely expensive. You'll be pleasantly surprised at the price to quality ratio, especially at lunch.
Address: Chile 1124, Mendoza, Argentina
---
1884 by Francis Mallmann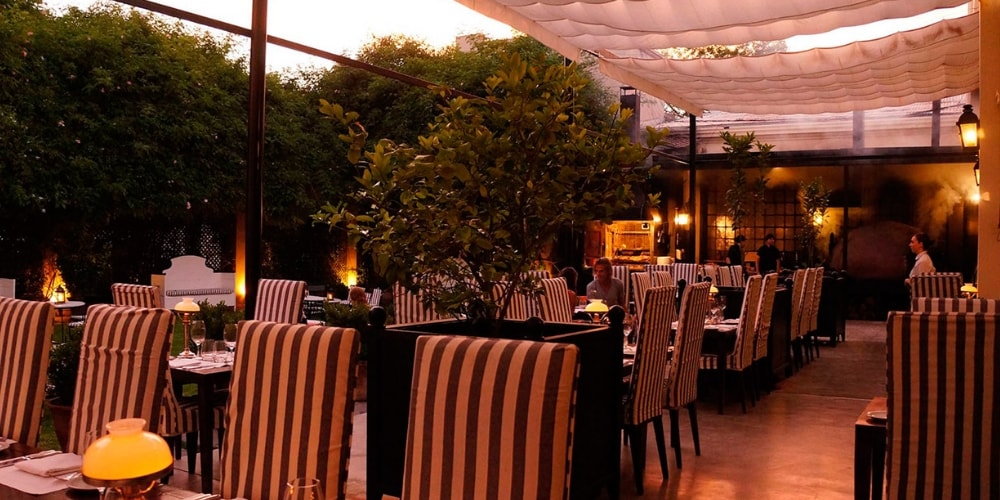 Photo credit: 1884restaurante.com.ar
1884 is legendary in Mendoza. If you ask around about the best restaurants in this region the answer will almost always be: "Andá a lo de Mallmann" (that's Spanish for "Go to Mallman's"). Although the name of the restaurant is 1884 all the Mendocinos associate it directly with one of the most famous chefs in Argentina, the great Francis Mallman. Every single detail in this venue is meticulously thought out for guests to enjoy a meal they will never forget. From the bar and the clay oven to the elegance of the dining room and the precise service training of the waiters, everything works in perfect harmony.

What about the wine? Every single style of wine you can imagine, they have it! Without a doubt, it is the most complete wine list (more like wine book) in the province and their cava is beautiful. All of this comes with a price though. You will spend more pesos here than any other restaurant in Mendoza but it is totally worth it.
Address: Belgrano 1188, Godoy Cruz, Mendoza
---
Ituzaingó Restó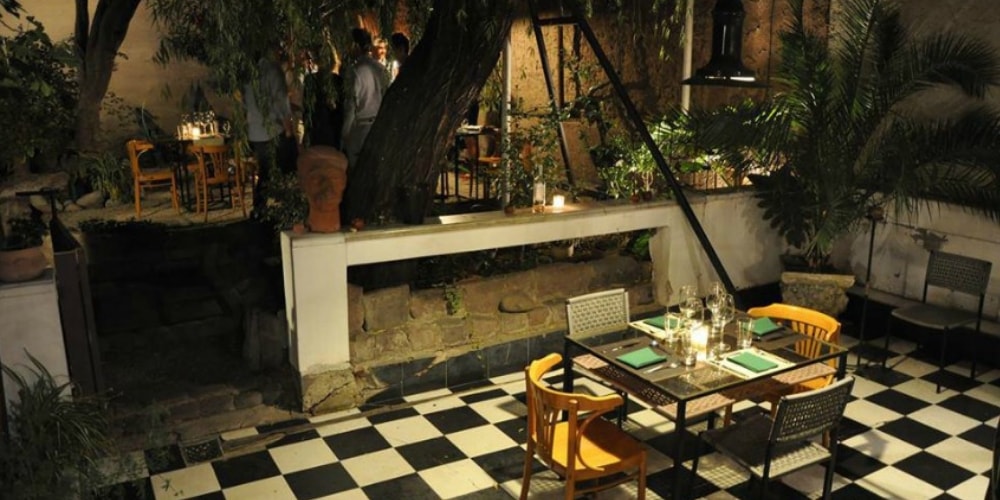 Photo courtesy of Ituzaingó 
Ituzaingó is a cosy restaurant run by its owners with a very special and friendly personalised service. It's a closed door experience featuring a tasting menu paired with wine. You will feel right at home savouring 8 courses with a perfect fusion of Argentine cuisine and international twists with modern cooking techniques. The pairings of the different fragrant boutique wines are superb. Without a doubt, they know what they are doing in Ituzaingó. Apart from private dinners, they also have interesting cooking classes, invited chef nights and wine tastings.
Address: M5502GDA, Ituzaingó 1548, M5502GDA Mendoza, Argentina
Want to do more in Argentina? Here's our guide to the best wine and food tours. Need a place to stay? Check out our Mendoza travel guide for more.