Puglia, also known as Apulia, is easy to find on a map: it's the heel of Italy's distinct boot shape. The region has been an agricultural stronghold for centuries, with rocky ground ideal for grazing sheep, growing grapes and olives, and endless miles of beautiful coastline.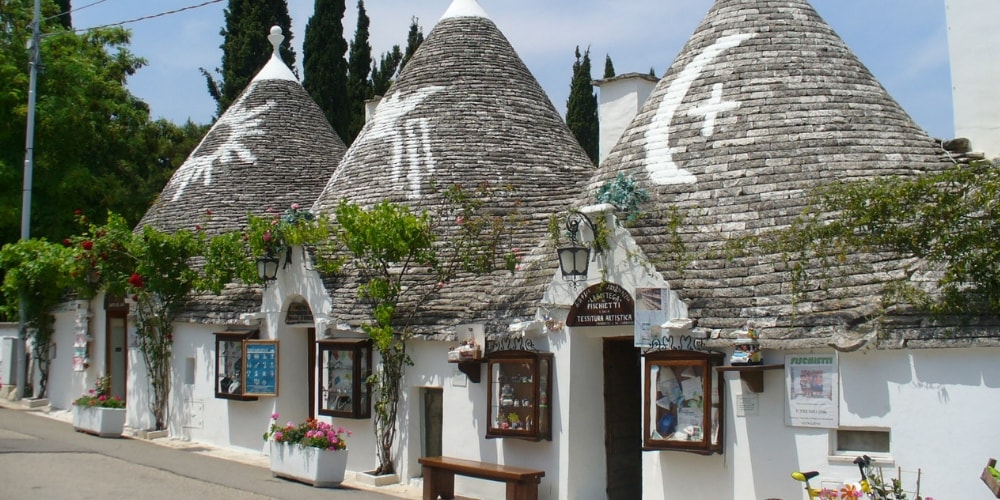 Photo Credit: flikr.com
Puglia is known for unique architectural pockets, like the trulli of Alberobello or the baroque buildings of Lecce. The region is also famous for cocina povera, deliciously simple cuisine relying on locally available ingredients. Pizette, puccia, orecchiette — everything from simple bread, to pasta, to meat pie, is proudly hand-made or produced locally in Puglia's scenic white-washed villages.

This region is a taste-tourist's dream, not just for the mouthwatering traditional cuisine, but for the wine: Puglia is famous for growing Negroamaro, a grape used to produce Salice Salentino, as well as the well-known, full-bodied Primitivo varieties. Next time you decide to pamper yourself, we recommend staying in any of these hotels for an immersive vineyard vacation.
Masseria Casaburo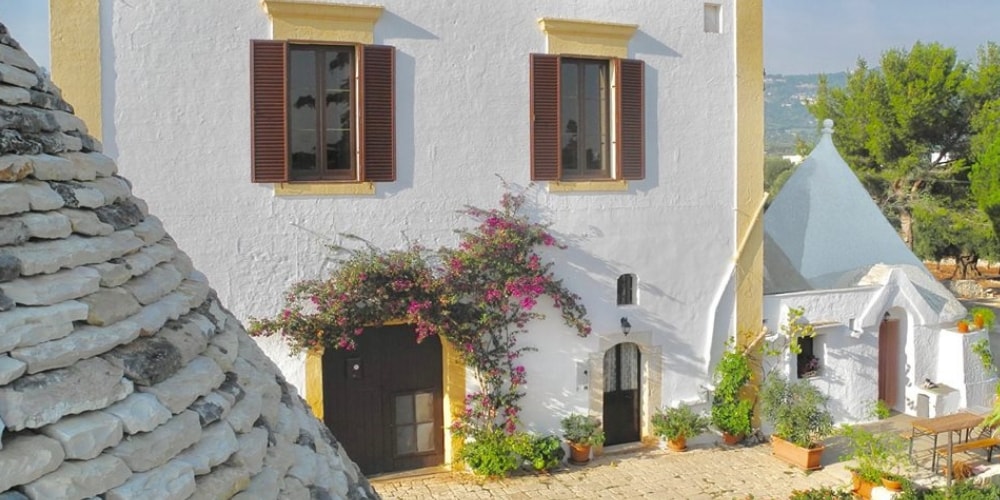 Family owned for generations, Masseria Casaburo is situated on 27 hectares of olive groves, almond orchards, and pine forests. Guests have the unique opportunity to stay in the farm's 16th century Trulli houses: distinctive cone-roofed dwellings built only in the Itria Valley, or the renovated barn. A perfect destination for small families and friends looking for some old-fashioned fun!
---
Terra Jovia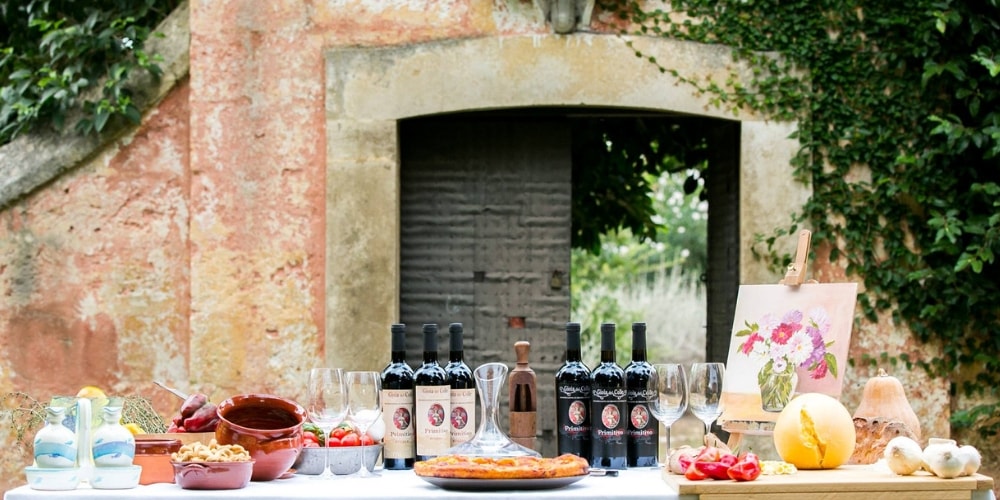 A single suite estate, guests can enjoy having Terra Jovia and its sublime menu of traditional cuisines to themselves. Take a relaxing horse or bike ride through the surrounding hills, or take a short trip into Gioia del Colle, the birthplace of the popular Primitivo red wine. Stays booked during the harvest season get the added bonus of assisting with the winemaking activities, perfect for those looking to get an intimate look at the traditional winery experience.
---
Villa Magnolia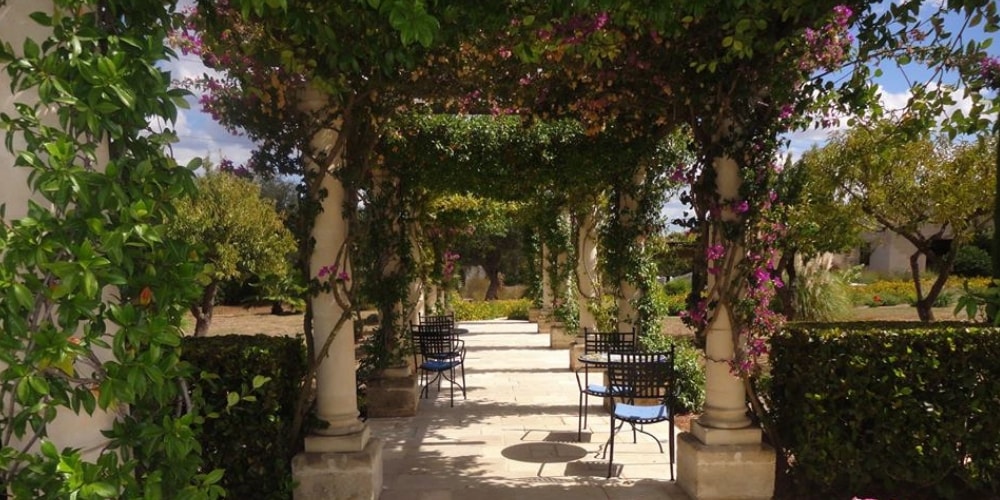 Villa Magnolia is a prime countryside getaway spot for couples, hosting cooking classes, weekly homemade pizza nights, and organic breakfasts. The 18th-century noble villa has 3.5 hectares of olives and almonds. While it does not have its own vineyards, it is conveniently surrounded by them, and offers tastings of the wine made by its neighbors. Villa Magnolia is also the perfect base both for relaxing and exploring Puglia.
---
Palazzo Guglielmo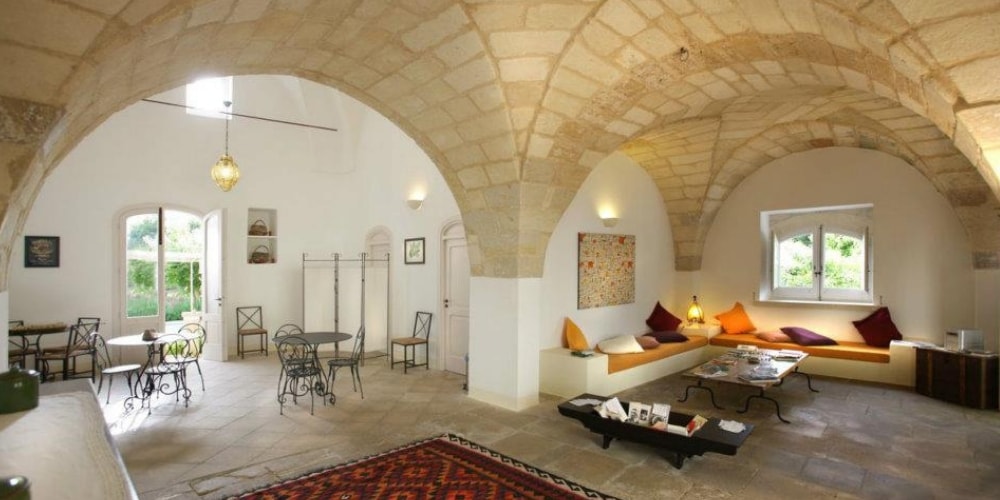 Settle into the streets of Otranto with style at Palazzo Guglielmo, an oasis of comfort in the city. Have a taste of the regional wines, and if you want more, take a guided tour of nearby wineries. Or, go the other direction and dive right into the Adriatic Sea with a scuba course! Visit the hotel's spa center for massages, sauna, and a hydromassage pool. Complementary cooking classes are always followed by a delectable dinner of your own creation — or with your assistance, at least.

---
Masseria Amastuola Wine Resort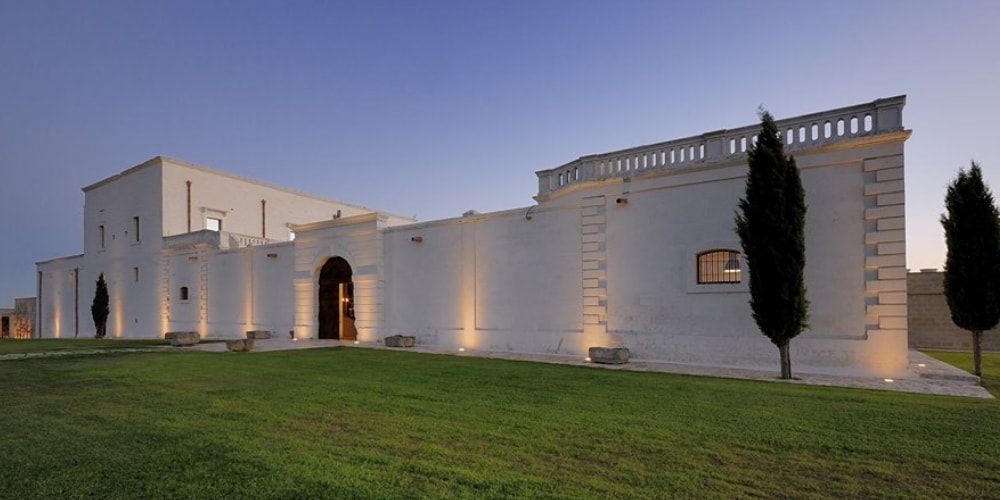 The national parks and forests dotting the Crispiano region make way for the 170 hectares of vineyards, olive groves, and gardens owned by Masseria Amastuola. Historically a farmhouse, renovations with intent to maintain original architecture ensure that guests will enjoy modern luxury within these rustic dry-stone walls. An onsite winery gives guests an educational look into every stage of the winemaking process; wine packages are offered to suit all levels of taste, from amateur to connoisseur.
---
Masseria Le Fabriche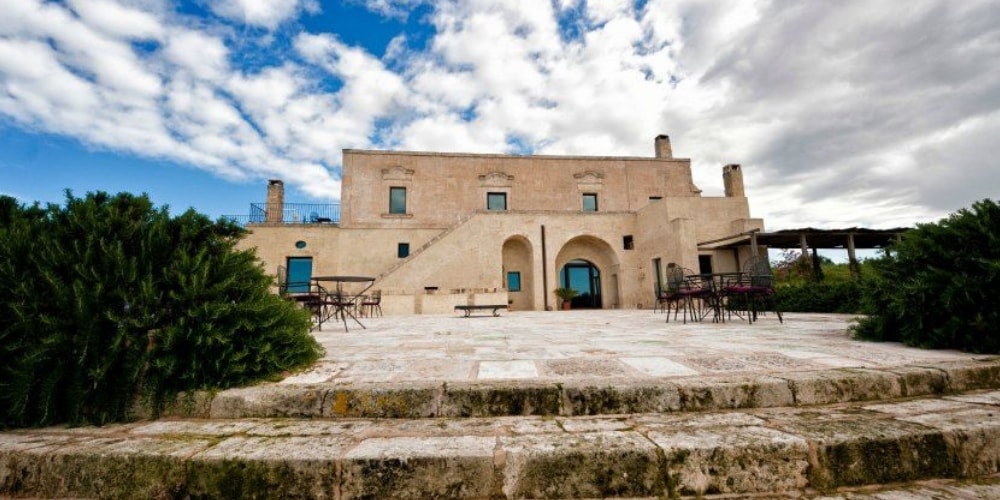 Le Fabriche is an elegant farmhouse manor renovated to accommodate guests in 18 luxury suites. It's centrally located in the midst of several south Italian tourist destinations: Lecce's baroque architecture, the coastally opposite ports of Otranto and Gallipoli, anywhere you could want to go within Puglia is less than 90 minutes away by car. Or, stay local and enjoy the stunning view of the Ionian Sea and explore onsite vineyards and groves to your heart's content.
Want to think about some food and wine tours in Puglia? Click here! Or if it's wineries in Puglia you want to visit, click here. For more wine and food tours all over Italy, click here!