Just in case you were in doubt, Gin is still Great Britain's most loved drink and your favourite cocktail mixer. This Christmas, because it is 2020, and let's face it, this has been an interesting year, we are bringing you our favourite Gin bottles to enjoy at home, make cocktails with and to also gift to loved ones this Christmas. On that final point, there is something rather special about finding a pretty Gin bottle in your stocking and if your loved ones choose to open it and share it with you on Christmas Day, that's even better!
THE COTSWOLDS DISTILLERY
First up, is one of our favourites from one of the most beautiful places in England. It was hard to choose just one gin for this one so we opted for: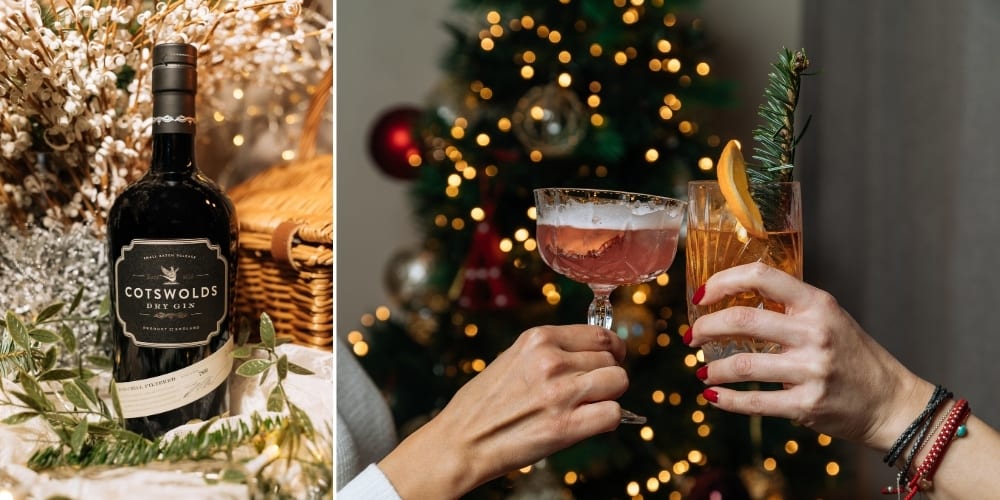 A classic bottle which contains a beautiful, delicious tipple, with elegant local lavender from nearby Snowshill and freshly-peeled pink grapefruit and lime zest. Due to the unusually high volume of botanicals – nine in total, this gin creates a beautiful pearlescent cloud to appear when ice or tonic is added.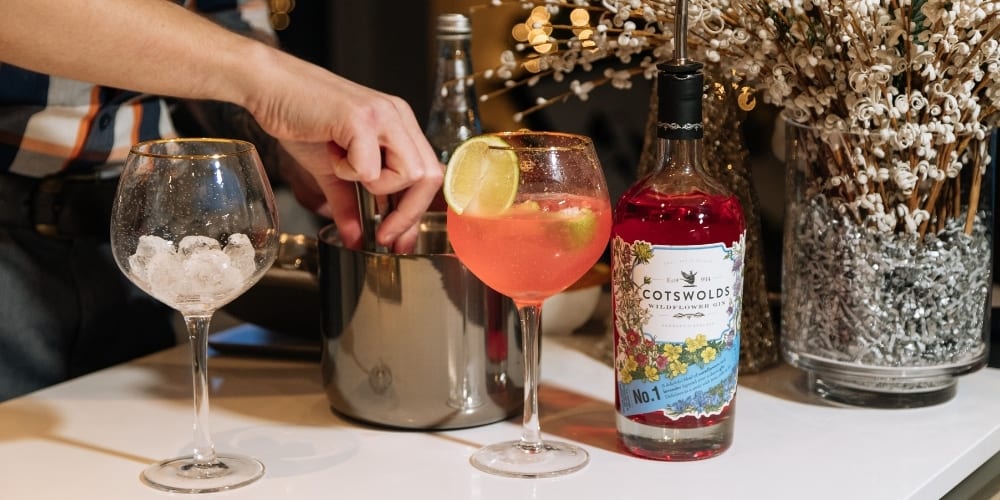 Beautifully packaged and something that your Gin loving friends have most likely never tasted is this stunning blend of cornflowers, lavender and orange layered over a classic dry gin. Needless to say, this will look beautiful on the Christmas table too so don't miss out on this beauty and enjoy with loved ones. 
BUTLER'S GIN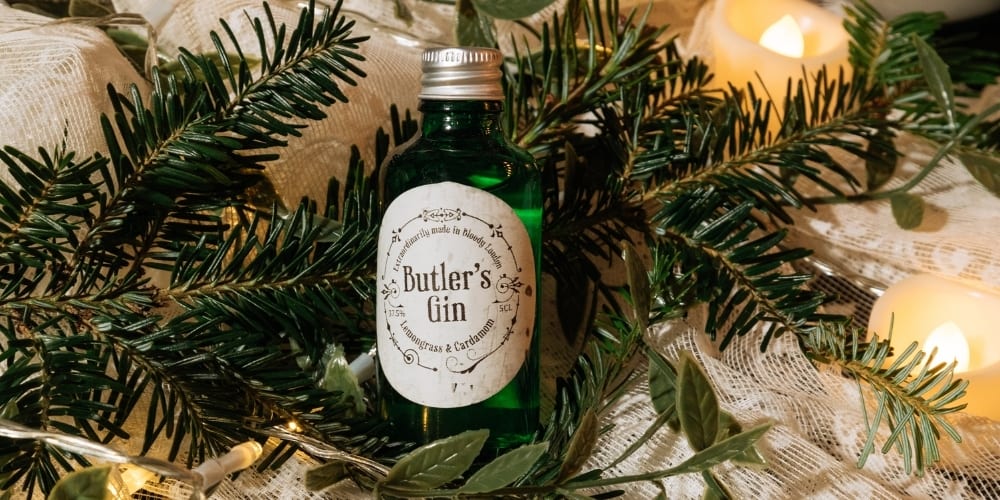 Next up is Butler's Gin from the team that uses exclusively organic ingredients. And the best bit is that it is made in London so here is something for Londoners to love and support this Christmas. Butler's Gin also offers sparkling wine. Need we say more? Head to their page and stock up in time for the holidays!
GIN MARE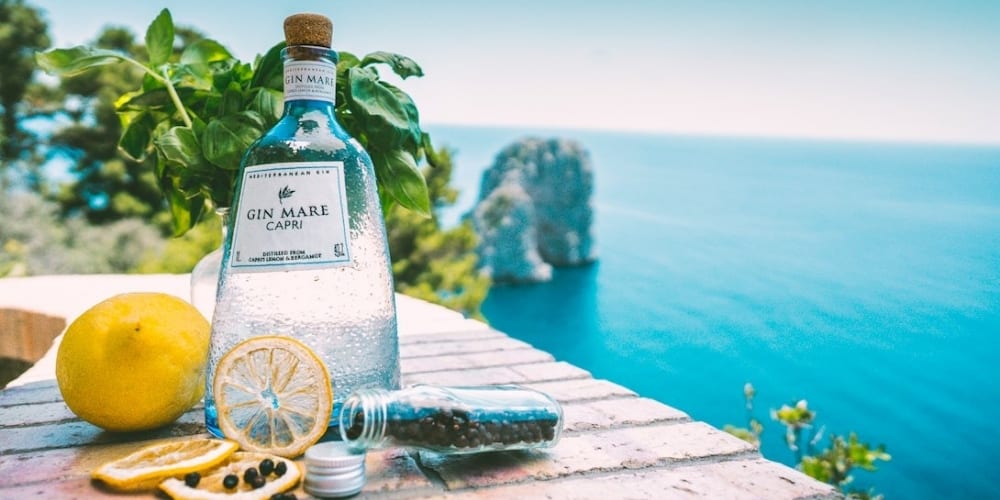 Picture credit: Gin Mare
Well, just because we cannot travel this year, it does not mean that we cannot bring the Mediterranean to us. This is the best way to transport your loved ones straight into summer. Thyme, lemon, basil and the sea. All in one glass. Here is to being able to travel in 2020. In the meantime, this is your pass to the seafront on Christmas Day and it's only a fraction of the cost of a ticket to the Cote d'Azur!
Something Different…
SEEDLIP NON-ALCOHOLIC DRINK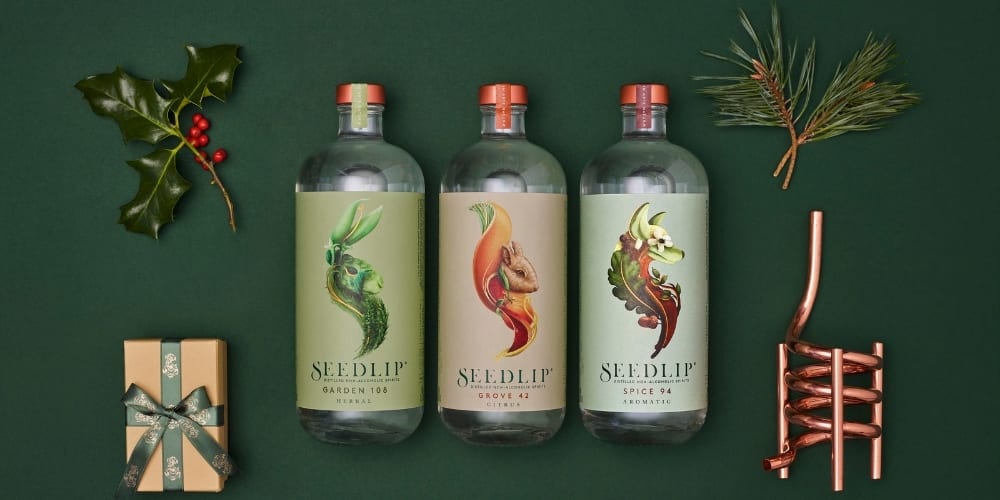 Picture credit: Seedlip
When it comes to non-alcoholic drinks, this is by far one of our favourites. This is exclusive, beautifully packaged and eco-friendly. We love everything about this product and it is perfectly festive to add some gold and red to your Christmas table this year. Because let's face it, 2020 has been rather grey…