You've spent a few days exploring San Francisco (it's never enough, you'll have to come back!), but the fog has rolled in and you've already bought a sweatshirt (or two) to get you through, it's time to head out into the sun and a little of that California country lifestyle with some great food and wine, but you're on holiday and it would still be nice to have a little bit of Gay life. Where did everyone go? Well, it's likely that they headed north to Sonoma County.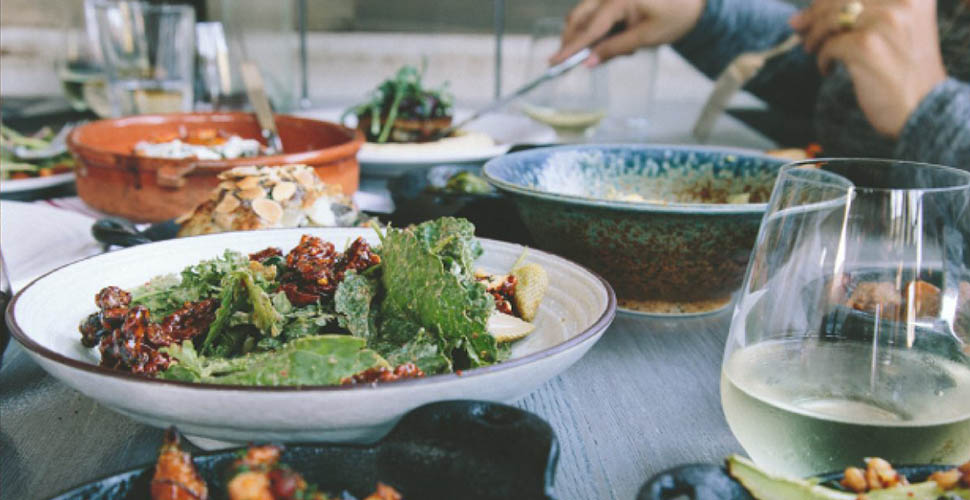 Glen Ellen Star
Sonoma is one of the most supportive wine counties for the community. Their official website has an entire page dedicated to the LGBTQI traveler with loads of information about where to stay and what to do, but, one of the hottest dates in any Gay wine lovers calendar takes place around the third week in July:
Celebrating its 10th year, Gay Wine Weekend by Out In The Vineyard is the largest Gay wine event in the world. It's a Sonoma wine experience that aims to promote a positive LGBTQI lifestyle for the discerning Gay traveler. In fact, the city of Sonoma is so supportive of the event that they raise the rainbow flag over city hall during Gay Wine Weekend!
The three-day weekend begins with winemaker's dinners at several high-quality restaurants and wineries around town and this year a pop-up Gay bar will welcome everyone for 'afters' near the plaza (go-go boys and drag queens are sure to feature).
The fun continues the following day with a variety of quality wine tours (one by bicycle!) and box lunches in the vineyard, but it's the Twilight T-Dance at the beautiful Chateau St Jean that is not to be missed! As the limos line up to drop day-trippers from SF, the world class DJ spins, the wine flows and everyone gets their groove on for some gay Bacchanalia out amongst the vines. This is a classy bunch that knows how to behave and have a great time.
Sunday's recovery brunch gets everyone moving again for the case auction that can really get into some fun bidding wars to raise much needed funds for Face to Face Sonoma County AIDS Network. Later, chillaxing from all of the excitement is an afternoon pool party easing everyone into their parting goodbyes.
But don't worry if you can't make it to Gay Wine Weekend, Sonoma grown, Mark Vogler and New York transplant Gary Saperstien who founded Out In The Vineyard have spent over a decade building relationships with some of the best wineries in Sonoma and are more than happy to create bespoke private wine tours on request.
If you prefer to do things on your own, as mentioned, the Sonoma Gay Travel website is a good place to start planning your escape to wine country.  To help you along, here are a few of my favourites:
Sonoma Town
Sonoma is a historic mission town with a number of charming shops, tasting rooms and museums centered on the plaza. Though it gets its share of tourists, it is also a genuine working town for residents.
Sonoma Wineries to Visit
There are a multitude of wineries to choose from, these are just a few of my favourites. One point of note: wherever you visit, it's always a good idea to double check tasting room opening times or make appointments where necessary.
Domaine Carneros – Owned by Taittinger, it has terrific sparkling wines (as one might expect!) and a lovely outdoor terrace with a wonderful view for tastings.
Buena Vista Winery – California's first premium winery has a wide variety of quality wines and a handsome cellar door facility.
Chateau St Jean – Best known for their high-quality Bordeaux style varietals. The Chateau is listed in the National Trust for Historic Preservation with stunning gardens for the visitor. They've been a committed supporter of Gay Wine Weekend for the past 3 years running!
Landmark Vineyards – Award winning Chardonnay with a lovely garden and tasting rooms.
Where to eat
The Girl & The Fig – Country casual with Mediterranean food stylings and a good wine list.
LaSalette – Upscale Portuguese, great for Port lovers!
Where to stay
The Lodge at Sonoma Renaissance Resort & Spa – Although it is part of the Marriot chain with all of the amenities you would expect (gym & spa), the guest cottage style with fireplaces maintains an intimate country feel. It's also the hotel of choice for Gay Wine Weekend 2018.
MacArthur Place Hotel & Spa – has a lovely casual chic quality and has been the hotel of choice for Gay Wine Weekend in previous years.
El Dorado Sonoma – is right on the plaza with a very stylish décor, a great restaurant and active cocktail bar scene. Also, a GWW favourite.
Fairmont Mission Inn & Spa – is the place to go for classic California mission style architecture and complete rest and relaxation.
If you find yourself at loose ends, on any given Friday after work hours, the Gay tribe tends to gather to kick off the weekend on the front patio at The Swiss Hotel. Other evenings you may find them at The Starling Bar (about 7 blocks from the plaza) imbibing in mixology concoctions from Absinthe to Hemp Vodka. Finishing the night, try Steiner's Tavern (on the plaza).
And beyond…
Things get a lot less LGBTQI obvious the further north you go, but, still well worth a visit to some really fine places who likely won't blink an eye that you are gay.
Glen Ellen is just north of Sonoma proper, it is a sweet little village mainly supporting local residents, however, they have one of the best and most interesting restaurants (to my mind) in Sonoma County.
Taste and Drink Wine
B.R. Cohn Winery & Olive Company – Owned by ex-manager of the Doobie Brothers, the winery has excellent Cabernet Sauvignon wines and hosts musical events throughout the summer.
Benziger Family Winery  – Award winning Pinot Noir and estate tours with green farming practices.
Laurel Glen – Well known for their luscious Cabernet Sauvignon.
Dine Out
Glen Ellen Star – Casual ambience, inventive and refined food.
Where to Stay
Olea Hotel – Sweet California lifestyle hotel, casual and comfy.