"The coldest winter I ever spent was a summer in San Francisco." Never a wiser word was spoken, this time by Mark Twain. Regardless of the season, San Franciscans know to expect chilling winds that sweep through the city basically year-round. What better way to warm up and seek a bit of solace from the cold than with a good meal and your own bottle of wine? Here are the best restaurants in the city that allow BYO.
I want my baby back… ribs, that is. Started by two guys from the South who wanted to bring authentic Southern BBQ to the west coast, Baby Blues BBQ is a one-stop shop for all the comfort food you can handle. Pulled pork, sliced brisket, blackened catfish, Memphis ribs. It's enough to make our mouths water just writing about it. Pair with a tallboy or full-bodied red for the perfect meal.
More information: babybluesbbq.com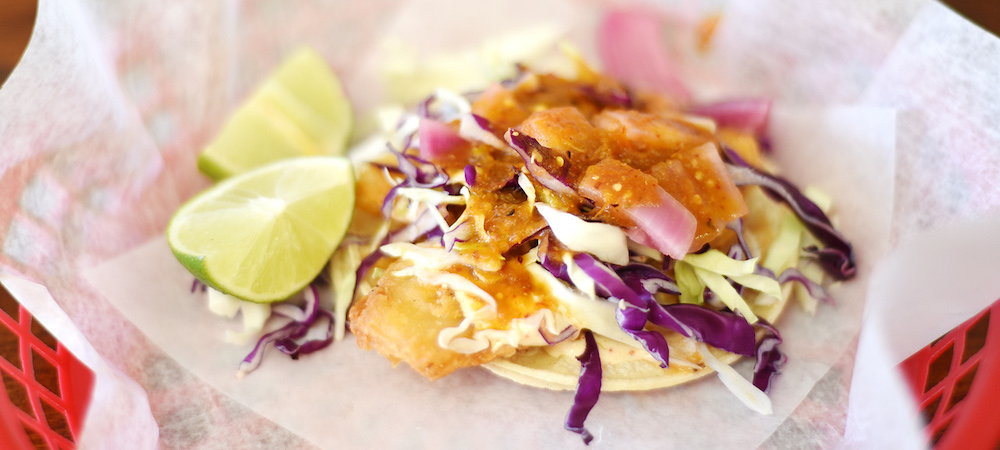 Credit: postmates.com
An originator of BYO in SF, Poc-Chuc delivers Mayan food adored by locals and tourists alike. Their signature dish is, obviously, the poc chuc – comprising of citrus-marinated pork, grilled to perfection and served with rice and pickled onions – that costs just $12. They also sell various types of $4 tacos, and breakfast is served all day. Carry in your beverage of choice and that's about as cheap a night out as they come.
No, this isn't Le Cordon Bleu, the famous culinary school. Cordon Bleu Vietnamese restaurant, a Yelp-described "hole in the wall" establishment with low prices and amazingly authentic food, is praised also for its BYO policy. The shish kebab has been compared to that only found in Vietnam, and its casual atmosphere draws in those looking for a hearty plate of meat sauce on rice and roasted chicken.
Credit: alamosquareseafoodgrill.com
Wednesdays are free corkage night at Alamo Square Seafood, a quaint restaurant offering French cuisine just a block away from the famous Painted Ladies in a quiet, unassuming neighborhood. Start with mussels or the Lump Crab Cake before moving on to a fish entrée that is sure to sweep you off your feet. They also offer a prix fixe 3-course meal for just $14.50, which, coupled with your own bottle of vino, is cause for celebration.
More information: alamosquareseafoodgrill.com
Piccolo Forno, Italian for "little oven", offers some very big options. Known by Russian Hill residents for their crab ravioli, the quaint Italian spot doesn't have a liquor license, but they allow outside beer and wine and don't charge a corkage fee! The restaurant is modern and casual, and their open kitchen gives you a bird's eye view to your food as it's prepared.
Looking for more BYOs in the states? See our feature on the best BYO restaurants in LA and hold tight for NYC coming soon! Oh and while you're there, why not try a Pickleback?