Whether you are a stickler for charcoal or you love the ease and convenience of your gas grill, everything tastes better when cooked outside among friends enjoying the beautiful summer weather.
Whether you are burger and hot dog people or you enjoy a lobster tail or tuna steak, your barbeque party can be even more festive with some fun, refreshing summer drinks. Next time you are going to grill out, think about making a pitcher or batch of cocktails for your guests. These really simple concoctions go great with whatever is on the grill.
1. Lemonade Shandy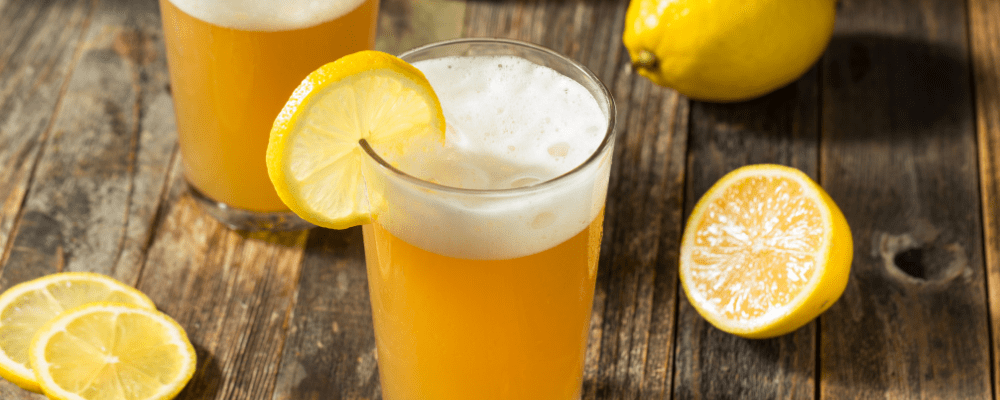 You'll probably have beer at your barbeque, and you'll probably have lemonade. Why not mix them together for a super refreshing drink? The recipe is easy and variable. Tope off your beer with lemonade or top off your lemonade with beer. Start off with a 50/50 mix and modify, depending on your tastes.
Would you like to take a cocktail-making class close to home or abroad? Or visit a brewery or gin distillery? We have a wealth of amazing experiences you can book. Just get in touch with our experts and we'll organise the perfect cocktail experience for you.
Enquire with our Tailor-made Team
2. Gin and Tonic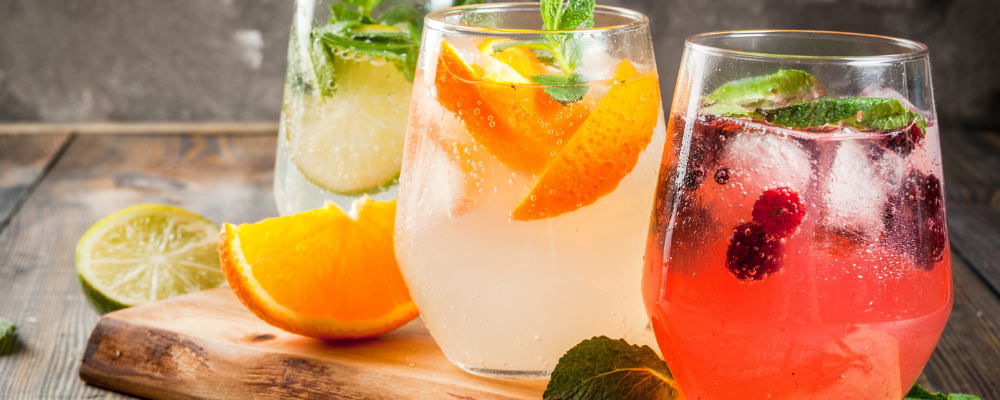 One of the best hot weather drinks. This is also a simple recipe, which you can change depending on your tastes and how much gin you want to drink. Over a glass of ice, pour one measured shot (roughly 1.5 ounces) then top off with your favorite tonic water. Some tonic water comes flavored with lime or with sweetener instead of sugar. Squeeze a lime wedge on top. Enjoy the bubbles tickling your nose as you sip it in the sun.
3. Margarita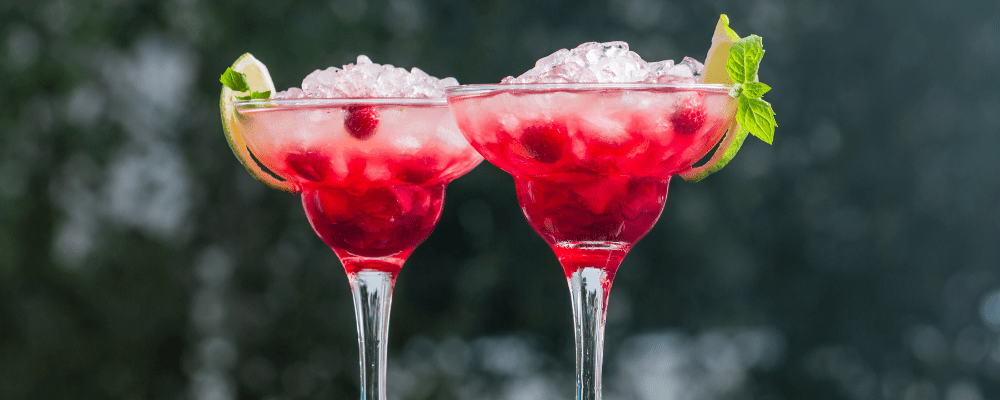 Another classic. You can make these with throwaway plastic cups, but they are much more enjoyable out of a special margarita glass, which has a shallow, wide open rim. This rim gets dipped in lime or lemon juice, and then rolled in salt. To keep it simple, just add ice, two shots of tequila and pour in your favorite margarita mix. If you want to make your own mix, add an ounce of lime juice and a shot of Cointreau, or triple sec or any other orange liqueur. There are many variations of this drink, and they are all great.
4. Mojitos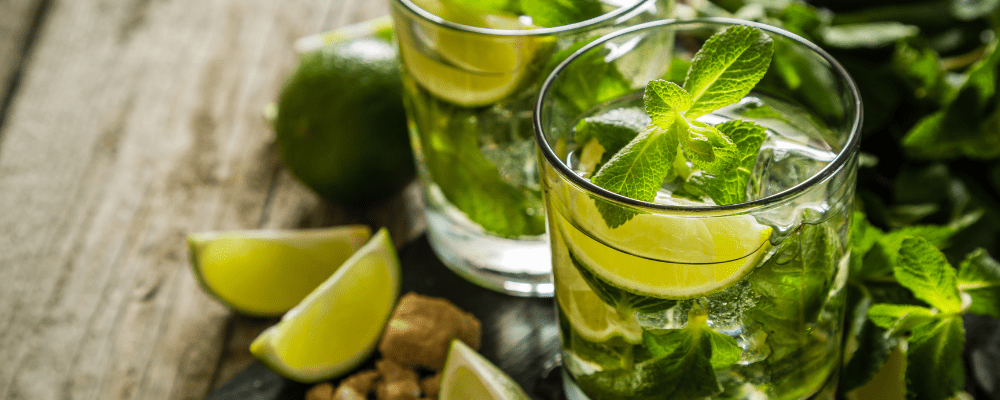 These are similar to margaritas in taste, but are made with rum instead of tequila. They are sold commercially in bottles under many different brand names. To make them yourself, add 6 or so fresh mint leaves, two teaspoons of sugar and an ounce of lime juice to a glass. Crush together with a muddler, or just use a spoon. Add a healthy shot of rum, and top off with club soda. Garnish with a mint leaf.
5. Tequila Sunrise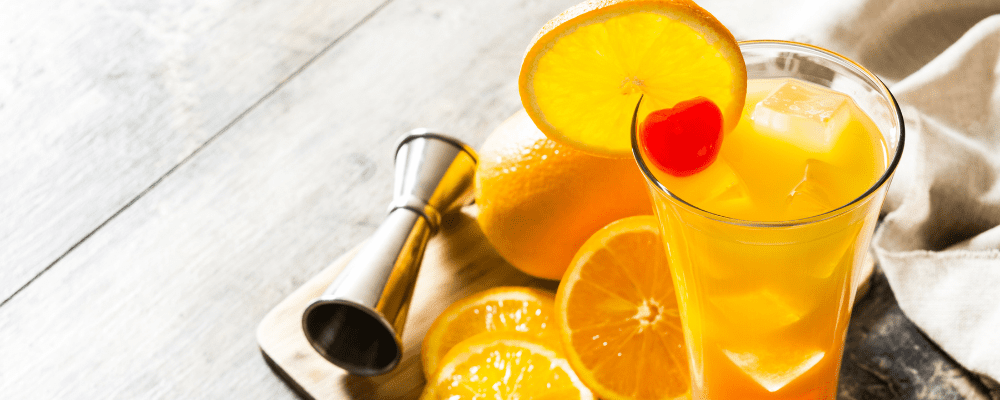 This drink gets its name from its color, and it's a refreshing drink to start or end your day in the sun. In a tall glass, add ice, 3 ounces of orange juice, 1.5 ounces of tequila and a half ounce of grenadine. Don't stir, just let it blend in. Garnish with a maraschino cherry or an orange slice.
These drinks seem pretty simple, don't they? And that's one of the wonderful things about them. They are simple to make but really liven your gathering. Parties don't have to be complicated or expensive, barbeques especially. People always politely ask "What can I bring?" when invited to a barbeque.
It's not a bad idea to have a rough plan of what kind of food, appetizers, snacks and desserts you want at your party. When people ask if they can bring anything, delegate that side dish or dessert to them. If you have enough food, accept the offer of drinks or paper products. You're sharing with your friends, so let them share with you. It always makes for a better party when everyone pitches in, and it can help save money in the end! Now here are a few more drinks you might want to try some time.
6. Watermelon Champagne Cooler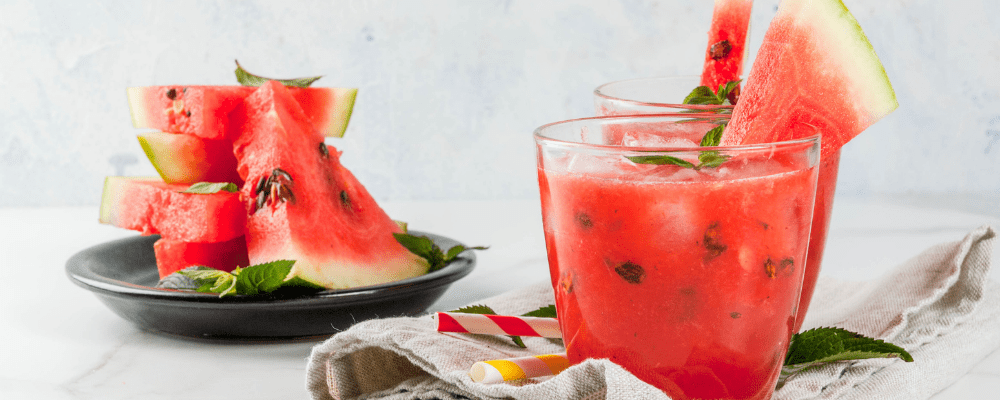 Got too much watermelon at your party? Well you can use a few pieces to make a batch of watermelon champagne coolers. Blend about 5 cups of cubed watermelon until smooth. Strain out 2 cups of the watermelon juice. Chill for 30 minutes. Add ¼ cup vodka, 1/8 cup triple sec and 1 1/12 ounce of lime juice. Pour into champagne flutes, leaving room at the top. Top off with champagne.
7. Cucumber Jalapeno Margarita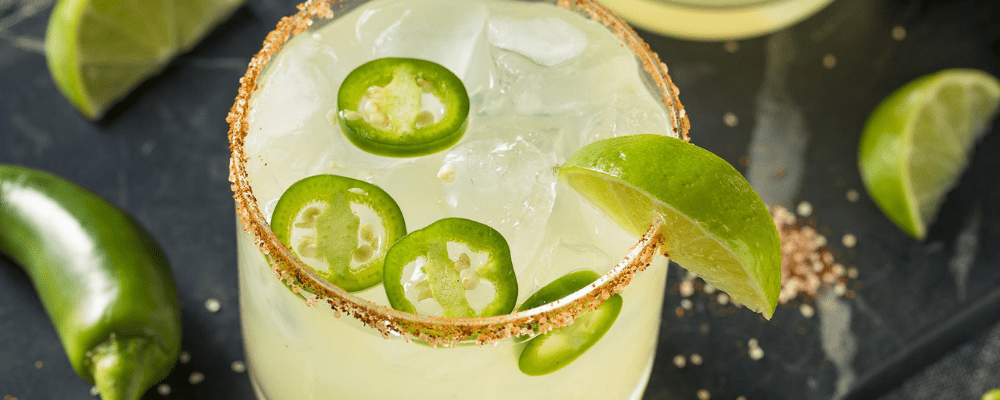 Want a little kick to your drink? Try this spicy but refreshing twist on the margarita. Mix together in a large pitcher ½ cups of lime juice, ½ cup of white tequila, a ¼ cup or orange liqueur, 4 thin cucumber slices and one jalapeno slice. Chill mixture for one hour. Serve over ice in salt rimmed glasses.
8. White Sangria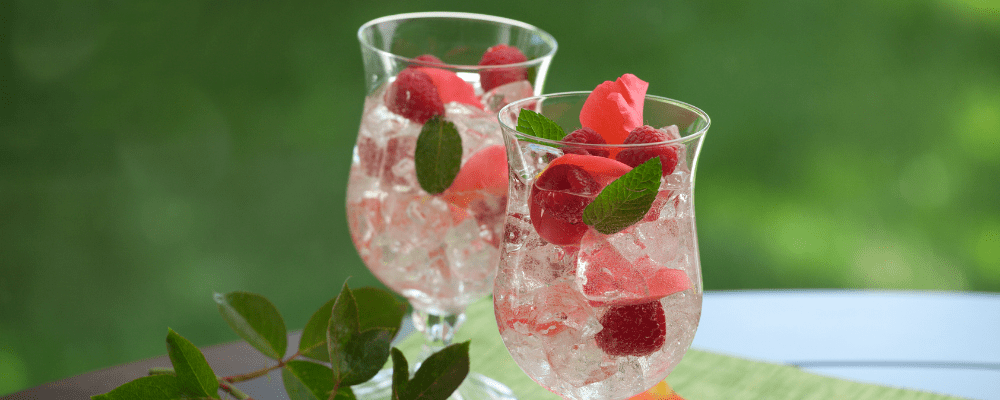 This is a classic yummy summer wine drink. In a big pitcher pour in a bottle of whatever white wine you like or have left over. Add ½ cup of brandy, ¼ cup orange liquor and 2 table spoons of sugar. Stir well until sugar is dissolved. Add ½ cup orange juice and ½ cup club soda. Add slices of one orange and one lemon. Chill and serve over ice.
9. Green Tea Orange Cooler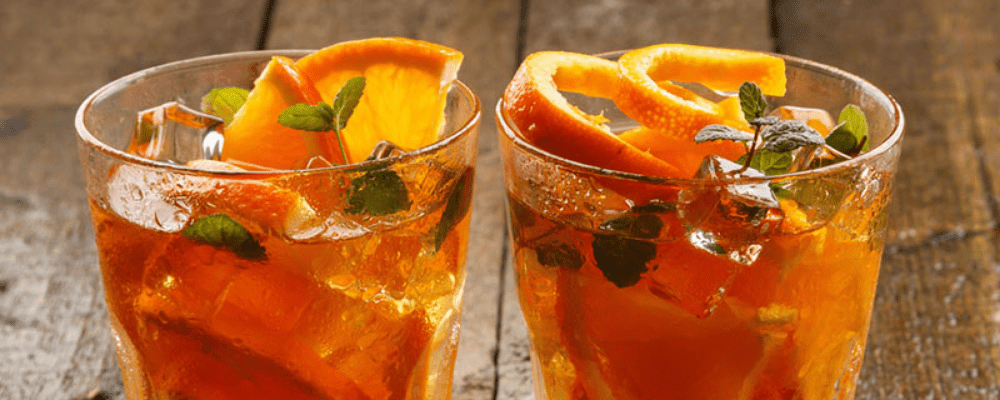 If you want a nonalcoholic but tasty tea, try a green tea orange cooler. Put two orange slices in a glass, add ounce of agave nectar, and fill with your favorite green tea. Add a splash of vodka if you change your mind!
10. Italian Lemonade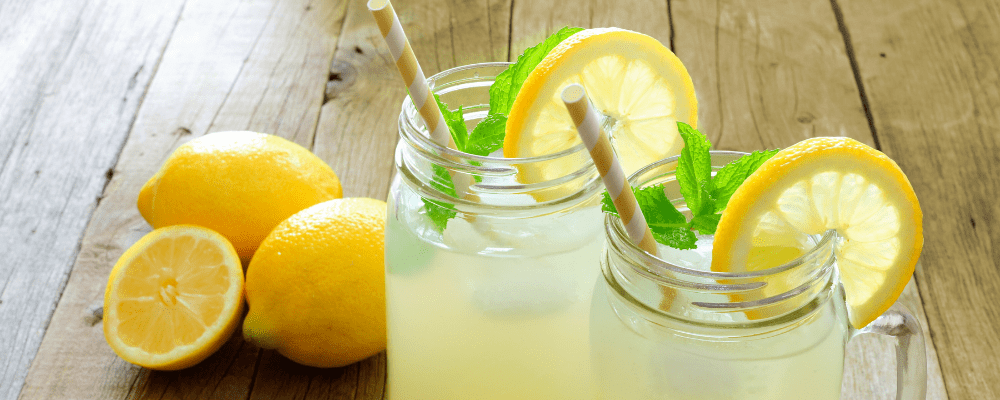 Add some Italian spice to your lemonade! This is another non-alcoholic drink which can be converted if desired. In a sauce pan add 2 cups of sugar, a bunch of fresh basil, and 1 cup of water. Bring to a boil, then let simmer until sugar is dissolved. Cool and strain. Refrigerate this special "syrup." and add an ounce or so it to whatever lemonade you drink. Mixes well with vodka, tequila, even whisky.
Well, you should be set for drink ideas. None of this has to be fancy or difficult. Try a few of these ideas on your friends at your next barbeque and discuss which ones are your favorites. All of these drinks go with whatever summer fare you indulge in. Many are also excellent after dinner drinks, particularly the sweet ones. Drink them before, during or after, and enjoy your summer festivities with family and friends!