Happy Beaujolais Nouveau Day! Yes, today is a pretty special day in the wine industry as it's the day that the new vintage of Beaujolais Nouveau is released. If you want to get your hands on some, don't delay, as this unusual French wine never sticks around for long!
In fact, the quicker you can drink it, the better (yes, really!) 'Beaujolais Nouveau', meaning 'New Beaujolais' is at its best when it's, well, new. It's not a wine that's meant to be aged, and you should plan to enjoy a glass as soon as possible after it is bottled for the best experience of the fresh and juicy flavour. By the time next year's batch is ready, this year's bottles will already taste stale and tired.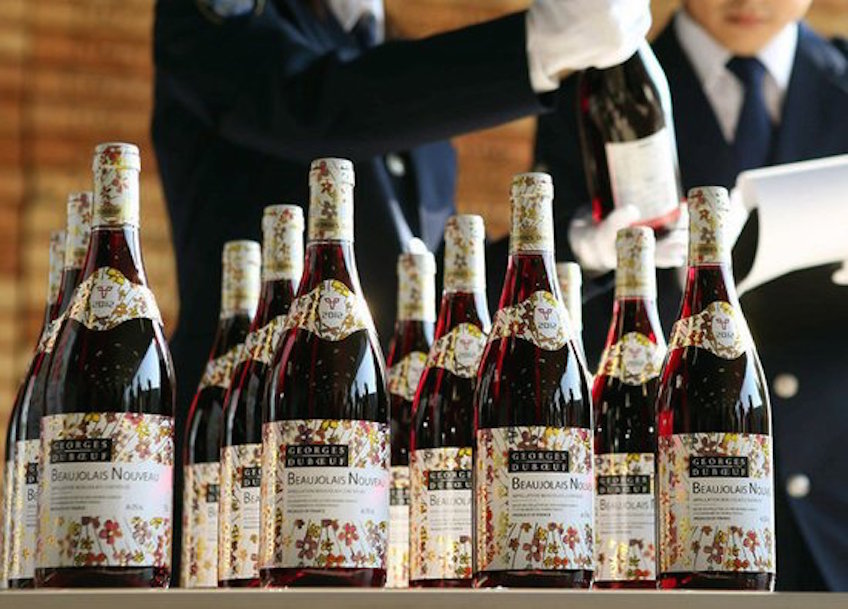 Image: Thetimesweekly.com
So, what is Beaujolais anyway? Beaujolais is a French light-bodied red wine, made from the Gamay grape and produced in the region of Beaujolais, immediately south of Burgundy proper. Not to be confused with 'Beaujolais', 'Beaujolais-Villages' and the ten Beaujolais 'Cru', which are made from the same grape, Beaujolais Nouveau has its own distinct style and a juicy 'strawberry' taste.
To learn more about the Gamay grape, check out Winebird's quick 'vinalogy' video guide as to why Gamay is the Lily Cole of wine grapes… here.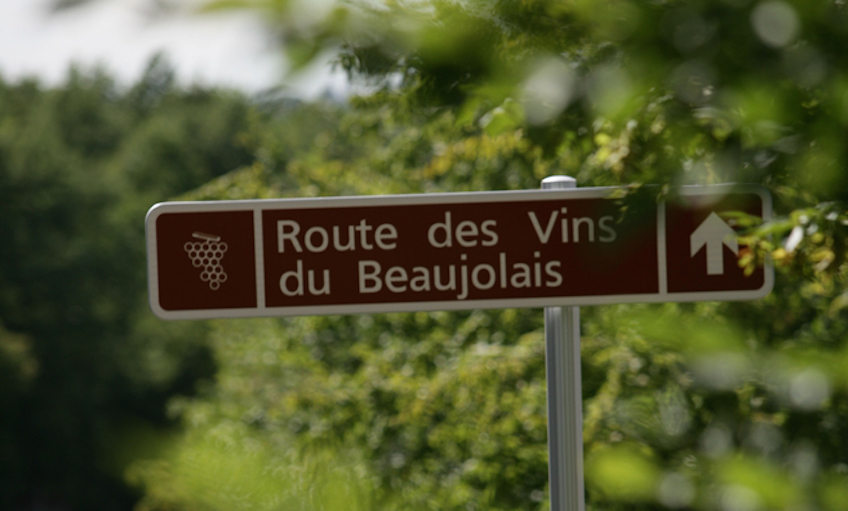 Image: Beaujolais.com
This year's crop, like many in Europe, has been affected by frost, hailstorms and drought, but a dry summer kept rot and mildew away. The result is a crisp, elegant vintage which has been met with good reviews so far.
If you fancy joining in the celebrations and getting your hands on the freshest bottles of Beaujolais available, here are some events you won't want to miss…
Paris:
Back in the 1970s, the release of each new vintage was a delightfully over-the-top celebratory event, with the wine being carried from Burgundy to Paris accompanied by banners joyfully proclaiming 'Le Beaujolais Nouveau est arrivé!' The Parisians still know how to throw a party and wine bars up and down the city will be joining in the fun…
London:
Streatham Wine House is celebrating all week (until Sunday the 19th), pairing regional specialities with wines from across the Beaujolais region

What better place to celebrate today than 'Le Beaujolais', a slice of France at the heart of London. This lively spot will be serving the new vintage alongside delicious food

Guillaume Aubert will be presenting the new vintage at London Cheesemongers, and demonstrating how well this light-bodied wine pairs with cheese