Australia produces some of the world's most famous wine brands and is fast becoming one of the most highly-awarded wine producers. With so many varieties to choose from, it's best to know more about the grapes and the regions that produce them. Here's our definitive guide to Australian white grape varieties:
MAJOR WHITE GRAPES
Chardonnay – The good thing about Australian Chardonnay is that it can be grown throughout the country, making it the most popular white grape in Australia, as Shiraz is for the reds.
The fact it can grow in most climates allows producers to create Chardonnays that differ all around the country: cooler climates of Australia produce a light-bodied and crisp wine whilst in the hotter climates they tend to be more medium-to-full-bodied with more toasty nuances.
The use of oak is key as well: winemakers use oak barrels to mature the wines in and this is what gives that oaky flavour. If you like that flavour, then, when buying wine, look for anything that's "Oak Matured" or "Oak Fermented". If the bottle simply says "Oaked" or "Un-oaked" then the winemaker may have just used oak essence to create the flavour.
The variations in Australian Chardonnays are what makes it special, but in my personal opinion, it's the Australian Chardonnay from Margaret River which is the best. It's viscous, buttery and toasty; it's completely different to Chablis and a good partner to a creamy pasta dish. If you think you don't like Chardonnay, it just means you haven't found the right one yet. Margaret River is the place to go simply because it's a cooler climate, so the grapes are lighter in body and quite tart; they then use Malolactic Conversion to give the wine that buttery and toasty nose, and they oak mature the wine. It's not too heavy, but has just enough body to taste superb.
Warmer Regions: Found in most regions, however the regions producing the highest quality are in the cooler climates.
Cooler Regions: Margaret River, Yarra Valley, Mornington Peninsula, Adelaide Hills
---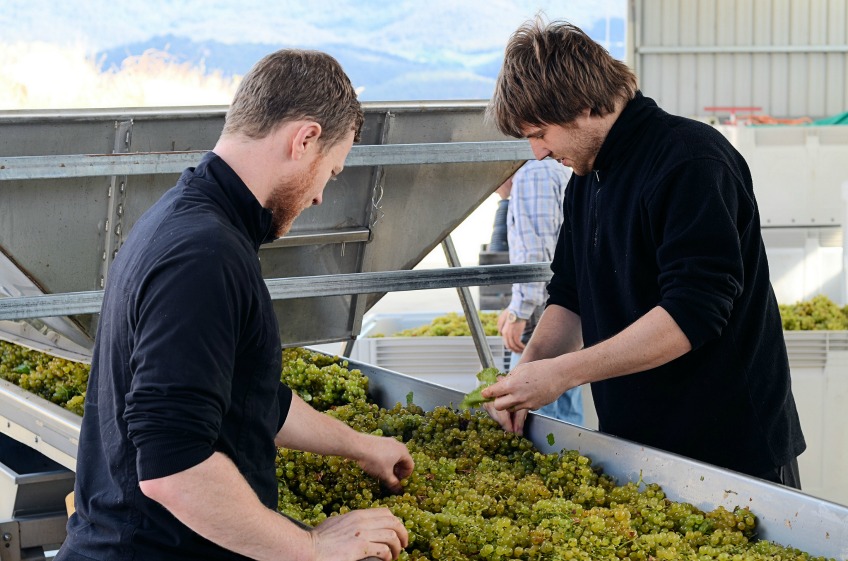 Photo: flickr.com/Stefano Lubiana
Semillon – Semillon is mostly used as a filler grape; one that is added into a blend to give more structure or flavour. However in regions such as Barossa Valley and Hunter Valley, single varietals are becoming increasingly common. The grapes ripen early, so they retain their natural acidity, and when fermented in stainless steel instead of oak you get a lovely lean wine that matches seafood perfectly.
In the warmer climates, like Barossa Valley, the grape tends to become a lot fuller, which adds to the body and gives a honeyed aroma. Semillon ages very well so all you need to know is that when the wine is young, it will tend to be crisp and as it gets older the textures become more structured and fruity. If it is aged in stainless steel, it will be citrusy and if aged or fermented in oak it will be more toasty and peachy.
Hunter Valley produces very high quality Semillons. These are typically never matured in oak, just stainless steel, and are bottled almost immediately. The young ones are crisp with a lovely lemony flavour whereas the older ones are more buttery and toasty with a long finish, but still retaining a freshness. The fact that the grape ages so well means it is becoming highly sought after, so my advice is to get one from Hunter Valley from either 2005-2007 which were award-winning years.
Warmer Regions: Barossa Valley, Hunter Valley
Cooler Regions: Margaret River, Adelaide Hills
---
Sauvignon Blanc – Again it is the vast difference in climates between the regions in Australia which has allowed Sauvignon Blanc to find a home in Australia. The most popular varietal of the grape is the traditional blend with Semillion from regions such as Margaret River with the odd vineyard here and there producing a single varietal. Although, Adelaide Hills is becoming a strong contender for the region producing the highest quality single varietals, with the flavours being quite tropical centred.
The reason the blend of Semillion and Sauvignon Blanc is more popular is because of the versatile Semillion acting as the filler grape. It allows winemakers to produce wines that range from light, dry, citrusy and crisp to ones that are fuller and more tropical. The ageing qualities of Semillion come into play here.
Warmer Regions: Does not thrive
Cooler Regions: Adelaide Hills, Margaret River
---
Riesling – A very popular grape in Australia, Riesling has the second largest amount of plantings in the world. A common misconception is to associate the grape with sweetness. It's true there are some varietals of this grape that are off-dry and sweet, however the most popular and classic style is dry with plenty of flavour; they are really zesty. If you can pick one up from either Clare Valley or Eden Valley you will know what I mean.
Warmer Regions: Clare Valley, Eden Valley
Cooler Regions: Tasmania, Canberra District
---
OTHER WHITE GRAPES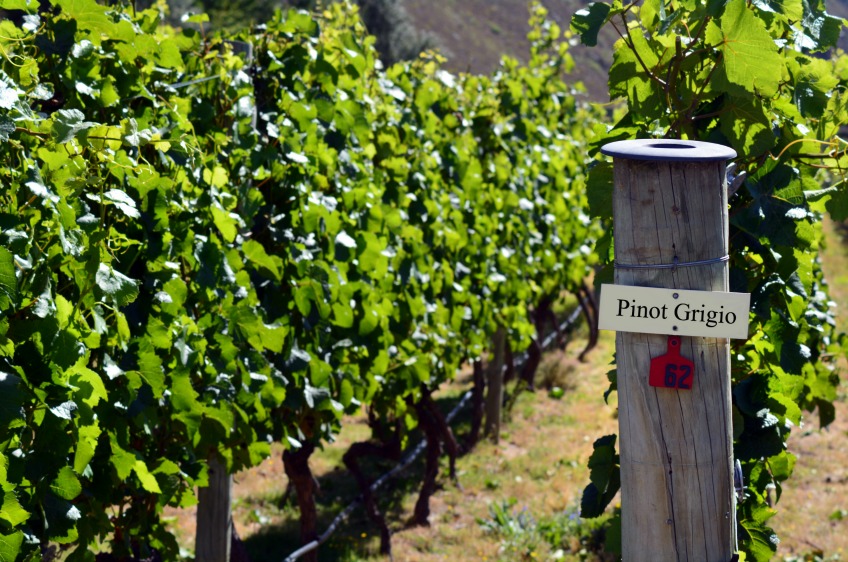 Pinot Grigio/Pinot Gris – Pinot Grigio is popular worldwide but has taken a back seat in Australia to the likes of Chardonnay and Riesling. In Australia it is still known for its pristine finish and lean body, but when grown in the warmer regions such as Murray Darling you tend to get more orchard fruit flavours like apricots and pears to make it fruity. However, if you prefer the more acidic and Italianesque flavour then head over to King Valley to find a few Italian growers working their magic.
Warmer Regions: Murray Darling
Cooler Regions: King Valley, Adelaide Hills
---
Viognier – This is one of my favourite grapes as it's delightfully aromatic. It is generally used for blending, even with Shiraz, and isn't particularly popular as it has just become part of Australian wine production in the last twenty years. It hails originally from the Rhone valley in France and needs a climate similar to that to thrive, so look for ones from Barossa Valley and Eden Valley. If you like aromatic cuisine with pungent flavours such as coriander then this is the perfect wine to match it.
Warmer Regions: Barossa Valley, Eden Valley
Cooler Regions: Adelaide Hills
---
Verdelho – This is a grape that thrives in hot climates to provide really juicy, succulent white wine. It's at its absolute best when paired with oily foods which allow the wine to cleanse the pallet due to its clean and zesty finish.
Warmer Regions: Hunter Valley, Langhorne Creek, Swan Valley
Cooler Regions: Does not thrive
---
Now move on to discover red grape varieties: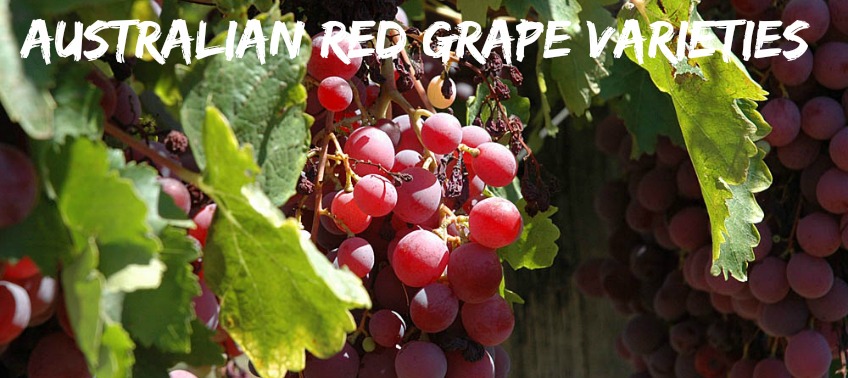 ---
To try some white wine in Australia, join one of our great wine tours.