Red wine has been on the up-and-up in Australia for many years and Australian red winemakers are some of the world's most famous and finest. From Barossa Valley in South Australia to Margaret River in Western Australia, there are many grape varieties in the country. Here's our definitive list.
MAJOR RED GRAPES
Shiraz/Syrah – Probably the most popular of all Australian wines, this grape was originally only called Shiraz in Australia and Syrah in the rest of the world. Due to its popularity however winemakers all over began to label their wines as a Shiraz to try to replicate the effect.
The main reason for its success is that Shiraz grapes can be found in a wide range of flavours, textures and styles. Because of Australia's size, the climate varies around the country and as the Shiraz grapes grow they react differently to the various climates, producing these differences. We get some lovely medium-bodied wines, with a nice peppery twist, that hail from a cooler climate to the big, rich, full-bodied wines that have bags of spice from the warmer regions. It is the spice that is synonymous with the grape.
When I think of Australian Shiraz I think of Barossa Valley; it is the most historic and respected region for the grape and winemakers are increasingly beginning to develop more and more Shiraz-based blends in Australia. You'll find the classic Côtes du Rhône GSM blend (Grenache, Shiraz and Mourvedre) and even blends with white grapes such as Viognier in the warmer regions for a more fruity and well-balanced flavour which tempers the boldness and spice of the Shiraz. The most prominent blend would be with Cabernet Sauvignon.
Warmer Regions: Barossa Valley, McLaren Vale, Eden Valley, Clare Valley, Langhorne Creek
Cooler Regions: Yarra Valley, Heathcoate, Nagambie Lakes, Grampians, Hunter Valley, Canberra District
---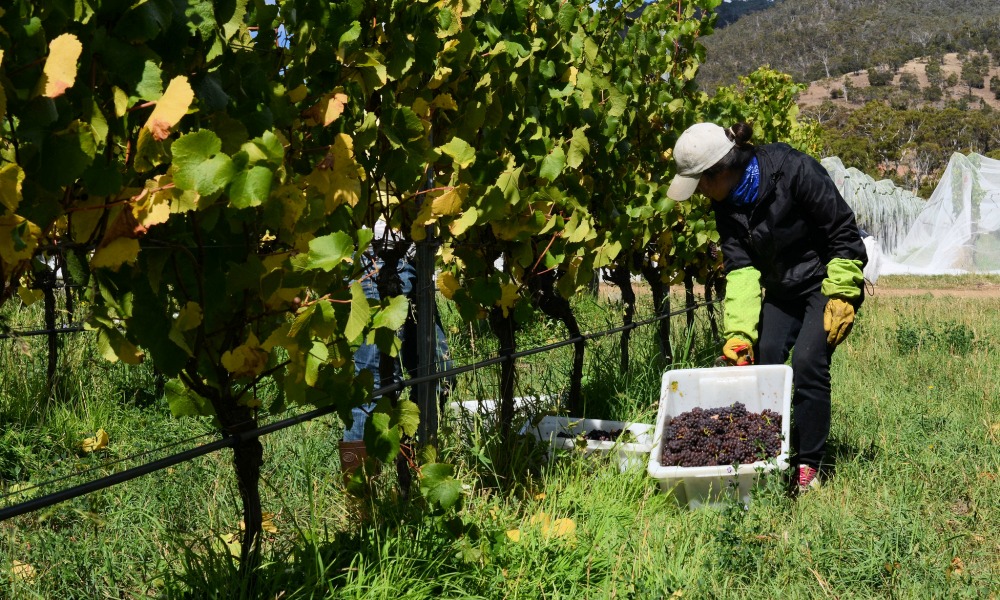 photo:flickr.com/Stefano Lubiano
Cabernet Sauvignon – This grape, importantly, does not do too well in intense heat and needs plenty of water to reach its potential. The climate and soil type were key to finding the perfect growing conditions in Australia. We have two outstanding candidates for the dominant region: Coonawara and Margaret River.
In Coonawara there is a temperate climate with "terra rossa" soil type. This is a red clay soil produced by the weathering of limestone and is popular with winemakers because of its excellent drainage characteristics. Coonawara has therefore produced some well-balanced wines.
Margaret River has predominantly a maritime climate; it is the lowest in annual temperature range and has growing conditions that are very similar to Bordeaux. The Cabernet Sauvignons produced here are of an exceptional standard. There is a high acidic level in Australia, along with powerful aromas of blackcurrants and can give a gentle hint of mint to make it the perfect partner for lamb. The grape is quite often, like Shiraz, used for blending in other less renowned Cabernet Sauvignon producing regions such as Clare Valley and Barossa Valley.
Warmer Regions: Barossa Valley, McLaren Vale, Eden Valley, Clare Valley, Langhorne Creek
Cooler Regions: Coonawara, Margaret River, Yarra Valley, Pyrenees
---
Merlot – Merlot is generally used for blending with Cabernet Sauvignon in Australia as Cabernet Sauvignon is more popular. Merlot, however, has experienced a little bit of a renaissance in the past decade and is now mass-produced in irrigated, warmer, inland regions such as Riverina and Murray Darling.
You can find some good single varietal Merlots in Margaret River where they also produce Bordeaux style blends, as well as in some other warmer regions like Wrattonbully. Although it is still mainly used for blending, there is a demand for this juicy, fruity, plummy and yummy grape down under making Merlot the third most planted grape after Shiraz and Cabernet Sauvignon.
Warmer Regions:Wrattonbully, Riverina, Murray Darling, Riverland
Cooler Regions:Margaret River, Coonawara
---
Grenache – The Grenache grape buds early and ripens late making it more suited to warmer climates and has thrived in Australian regions like Barossa Valley and McLaren Vale. It is perhaps the key grape in the beloved GSM blend mentioned earlier because it is the grape that gives that beautiful summer fruit flavour of cherries and raspberries. For me it is one of the grapes that produces the most flavour. It was originally used only for fortified wines because of this, as well as a backbone for blends to capture the fruitiness whilst gaining more balance from other grapes. However, it has now been recognised as an excellent single varietal wine and also makes a super rose.
Warmer Regions: McLaren Vale, Barossa Valley, Langhorne Creek
Cooler Regions: Does not thrive
---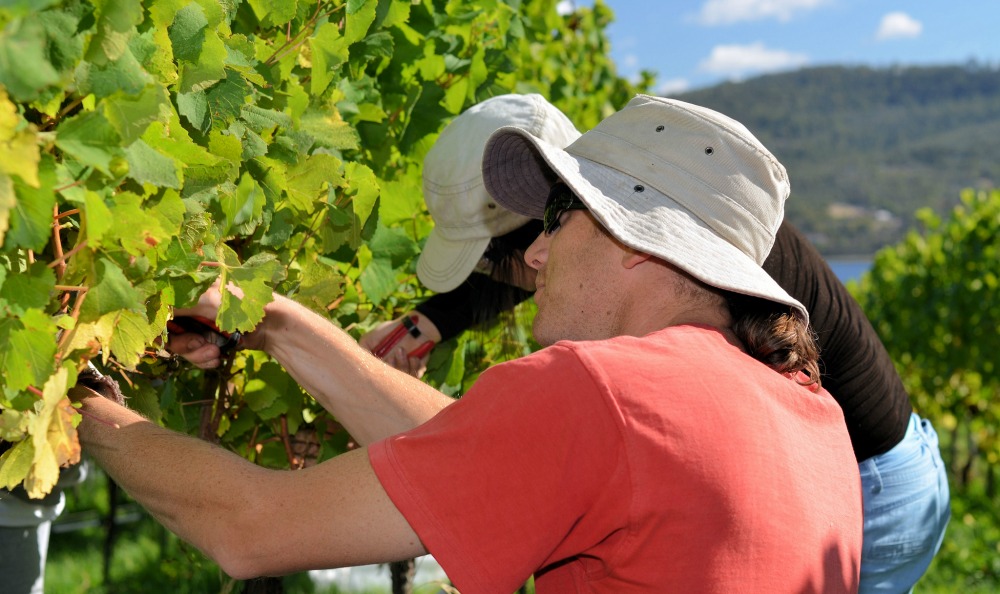 photo:flickr.com/Stefano Lubiano
Pinot Noir – Pinot Noir grapes offer an excellent example of how climate factors in hugely. To thrive, Pinot Noir needs cooler regions, preferably near the coast and it's quite tricky to get it right. It is, however, very popular in Australia now, even more than Grenache, and has more than double the amount of plantings.
What makes the grape so popular is its use in sparkling wine as the grape is highly acidic and quite fruity. Pinot Noir, along with Chardonnay, are the main grapes used for Champagne, so you can understand the attraction of it used in other countries for sparkling wine.
Warmer Regions: Does not thrive
Cooler Regions: Tasmania, Yarra Valley, Adelaide Hills and most regions in Victoria.
---
LESS WELL-KNOWN REDS
Mouvedre/Mataro – This grape originates from Spain where it is called Monastrell. The grape is mainly used in the classic Rhone blend GSM mentioned earlier. There is the occasional single varietal in places such as Hewitson, but it's on a small scale.
Warmer Regions: Barossa Valley, McLaren Vale
Cooler Regions: Does not thrive
---
Temperanillo – Again this is mainly used for blending and there are few single varietals. Demand is increasing however with Barossa Valley and McLaren Vale being the places to go for this one. As in Spain, it needs a warm climate to thrive.
Warmer Regions:  Barossa Valley, McLaren Vale, Riverina, Murray Darling
Cooler Regions:Does not thrive
---
Petit Verot – This one is pretty interesting because Petit Verdot thrives in quite a few regions in Australia. It is well-suited to warmer regions as it ripens quite late. If you fancy a single varietal, McLaren Vale produces some excellent ones. In fact the grape is becoming more popular, especially in South Australia as the irrigated districts there are perfect for late ripening grapes. With strong aromas of violets and, strangely, leather, a full body and lovely fragrance, it goes well with a full-flavoured, hearty meal.
Warmer Regions: Barossa Valley, McLaren Vale, Clare Valley, Langhorne Creek
Cooler Regions: Does not thrive
---
Learn more about white grape varieties here.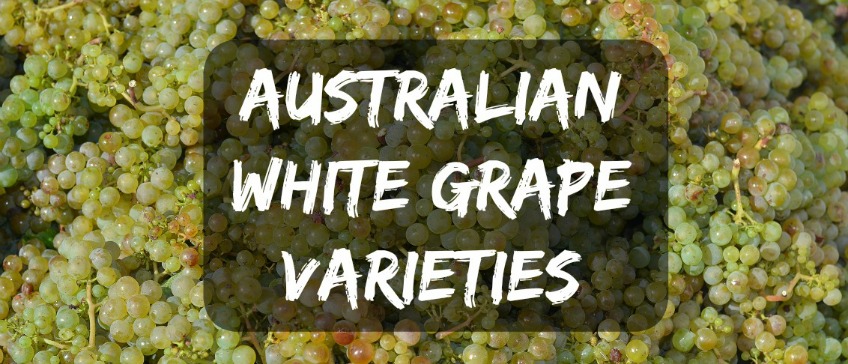 Title photo: flickr.com/J C