For most of us, the biggest worries we've had over the last few weeks have involved negotiating family politics around the Christmas dinner table, working out how many mince pies is too many mince pies, and the inevitable early January back-to-work dread. However, for our friends and family in Australia, it's a very different story. The bushfires that have been burning in parts of Australia since September 2019 are officially the worst in the country's history, with the total area burned approaching 11 million hectares of land (an area larger than Portugal). This interactive map from the Guardian shows the true scale of this number. In New South Wales alone, almost 5 million hectares has been burned or is currently alight.
The consequences of the bushfires are numerous and devastating. Local firefighting resources have come under intense pressure (the majority of Australian firefighters are unpaid volunteers); over 20 people have lost their lives; thousands of homes and businesses have been destroyed; air quality in Canberra has become the worst in the world due to relentless smoke haze; and University of Sydney ecologist Chris Dickman has estimated that up to a staggering 1 billion animals have been affected, injured or killed by the fires.
What Can We Do to Help?
No matter where you are in the world, there are plenty of ways to show your support for Australia. Here are a few of the most effective ideas …
Donate
Whilst many affected communities have been inundated with food, clothes and other necessities, these goods can quickly become overwhelming and Emergency Services have advised that financial donations are the best way to offer support. The singer turned winemaker P!nk has pledged $500,000 to local fire authorities, whilst Australian actor Chris Hemsworth and his family have pledged a million dollars to the firefighting effort.
Some of the best organisations to donate to include the Australian Red Cross, the New South Wales Rural Fire Service, or the fund set up by Australian comedian Celeste Barber, which can be found here. Even the smallest amount makes a big difference.

Bid
For those in the UK, Gus Gluck of Quality Wines in Farringdon, London, is organising an online wine auction where all proceeds will go directly to supporting affected areas. The auction will take place this coming weekend, running from Friday 10th January to midday Sunday 12th January, and features a growing number of outstanding wines donated by all kinds of big names in the UK wine business, from Jancis Robinson to the Wine Society. Bid on lots here, follow the auction's progress on Instagram at @gusgluck, or email ggluckvino@gmail.com to make a donation.
Speaking of Jancis Robinson, her excellent guide on ways for wine lovers to support those affected by the Australian bushfires can be found here, featuring regular updates and information including lists of wineries affected.
Keep Travelling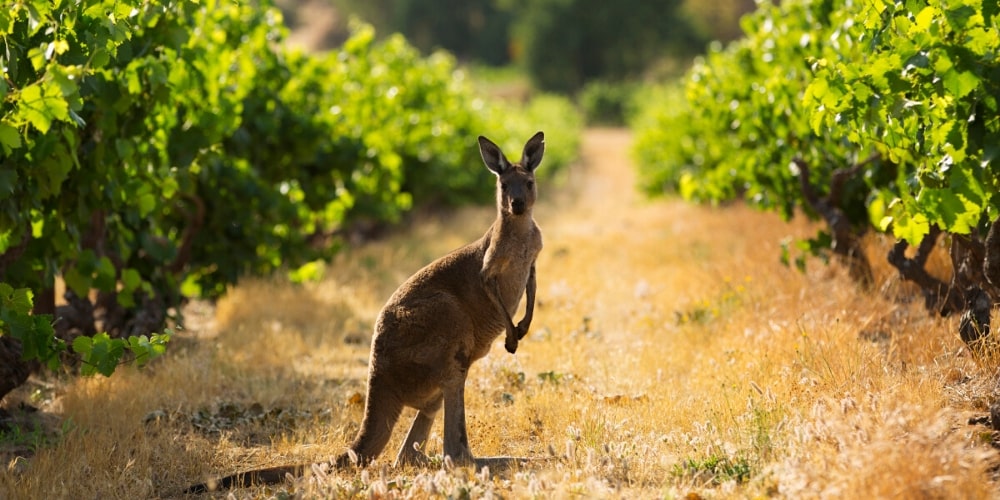 Picture credit: Red Whine Blog
Above all, don't stop visiting beautiful Australia. Whether your flights are already booked or you've been toying with the idea of an Antipodean adventure, financial support from tourism will be vital to local communities as they rebuild their homes and livelihoods and Tourism Australia is urging travellers to visit. The hashtag #GoWithEmptyEskies (referring to portable coolers) encourages people to make a difference in the longer term by visiting affected areas with empty picnic baskets, low fuel levels and needing a bed for the night – spending in these local economies will be absolutely crucial to help them get back on their feet.
If you're travelling to Australia soon, there are plenty of amazing areas which are unaffected by the fires but do exercise caution in high-risk areas – this helpful list of impacted destinations will help you stay up to date with the safest places to be Down Under right now.
In the longer term – book, book, book! Whether it's the stunning Yarra Valley, trendy downtown Melbourne, surfer's paradise Perth or tropical Brisbane, show your support for this most wonderful of nations by planning a visit and supporting the Australian economy as it rebuilds.