Most visitors to New Zealand are unaware that from the moment your flight touches down on the runway at Auckland International Airport, you are literally minutes away from perhaps the most iconic wine producer in the entire country. That producer is of course Villa Maria, and it is nigh on impossible to be unfamiliar with this particular name with if you spend any time at all frequenting supermarket shelves, wine merchants or websites in search of a bottle or two.
Villa Maria's headquarters sits barely ten minutes away from the airport's Arrivals hall in the suburban area of Mangere. This is the place where it all began – in 1961, Sir George Fistonich (who still runs the business to this day) leased a few acres of land from his father and planted a single acre of grapevines in the heart of a 20,000 year old volcanic crater. George's family had been Croatian immigrants into New Zealand in the 1920s, and although he had completed an apprenticeship in carpentry, his European heritage meant that his ambitions lay firmly in the world of wine.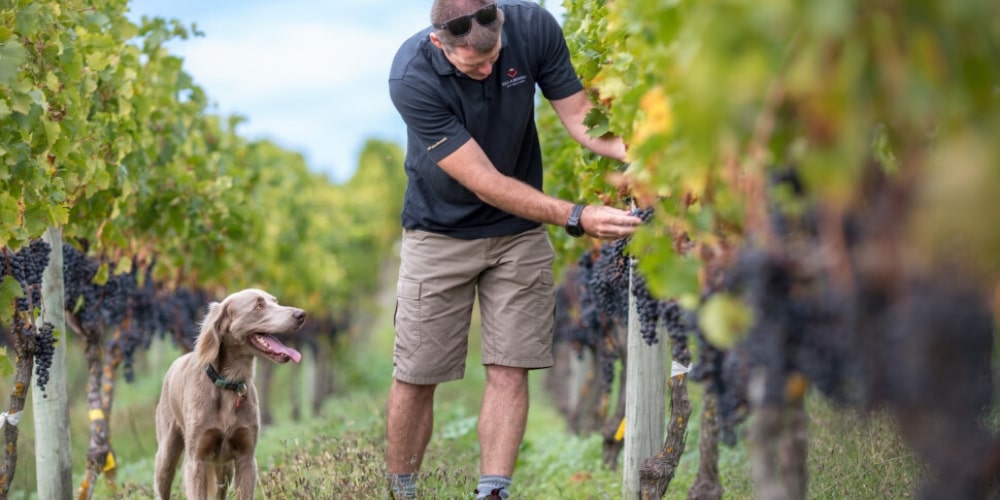 Photo credit: Villa Maria
His first wine was made a year later in 1962, a date which marked the birth of the Villa Maria brand and laid the foundations for sixty years of dedication, unbelievable hard work and significant success. From that very first vintage, harvested from a single acre of vines, George's passion has grown into a thriving international business which employs nearly 300 staff and has vineyard holdings in nearly all of New Zealand's most significant wine regions, including Marlborugh, Gisborne and the famous Gimblett Gravels at Hawke's Bay.

Villa Maria proudly market themselves as 'the most awarded winery in New Zealand', and it is clear that these numerous accolades (including one of the World's Most Admired Brands, Wine Company of the Year and Most Trusted Wine Brand) are a true reflection of the innovative, dynamic approach that the company's founder has instilled in his business and his people. So much so, in fact, that in 2008 George Fistonich became the first person ever to receive a knighthood from the New Zealand government in recognition of his services to the nation's wine industry.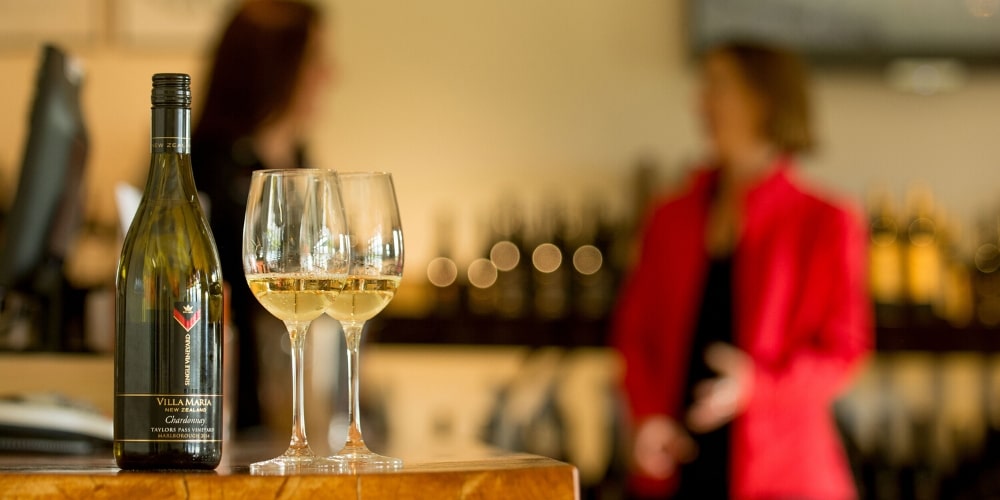 Photo credit: Villa Maria
The company is a true pioneer of the wine world, and particularly important on the global wine scene in terms of their absolute commitment to sustainable winemaking practises. Villa Maria were the first winery in New Zealand to go 100% cork free and focuses on all areas of sustainability, from transport emissions to innovative eco-winery designs, to ensure that the activities of this generation will preserve the land and the business for the next.
No visit to New Zealand would be quite complete without a stop at one of Villa Maria's two cellar doors, in Auckland or Marlborough – and considering the Auckland's site's proximity to the airport, there really is no excuse! The Auckland winery is open to visitors seven days a week, and it's possible to wander a 2km wine trail taking in the natural beauty of the area and the various grape varieties (some interesting and unusual varieties are grown here, including Albariño and Gewürztraminer) before concluding with a wine tasting and a light meal at the winery's restaurant.
Thanks to the untiring efforts of George Fistonich and the rest of his team, Villa Maria has become both a Kiwi icon and an incredibly important ambassador for New Zealand wines all around the world – and we can't wait to pay them a visit!
Interested in finding out more about Auckland, then read our travel guide of the region here! And if you are captivated by New Zealand, why not discover all the wine regions of New Zealand?