You may never have heard of this one, but Torrontés is in fact Argentina's flagship white grape. Almost ten years ago, Tim Atkin MW hyped this grape as potentially 'the next big thing', yet still it remains almost unheard-of outside Argentina. Here's a little more about Torrontés and why it's a grape you should be tasting…
Argentina loves Torrontés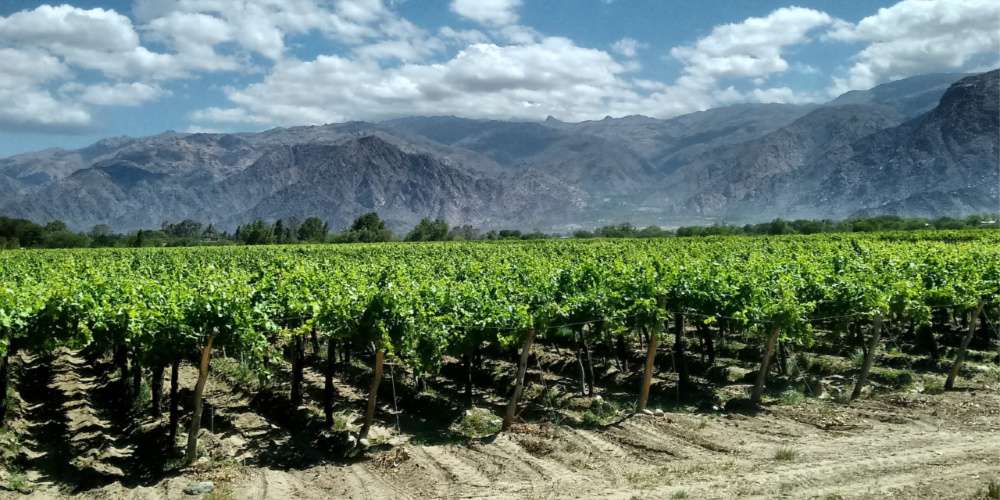 Given the growing trend for aromatic white varieties, this is somewhat surprising. Putting a glass of Torrontés under your nose is like walking through a botanical garden – think roses, jasmine and geraniums. The first sip is reminiscent of tucking into a freshly made fruit salad – with extra melon, lemon and an exotic twist of lychee. What makes this grape so moreish is that it's so juicy and fresh!
Torrontés gets its perfume and exuberance from its parentage; it's a natural crossing of the Mediterranean's aromatic Muscat of Alexandria grape and the lesser-known Criolla Chica, aka 'Mission', so called for its popularity with the Spanish missionaries that founded the vineyards of the Americas.
The natural freshness of Torrontés is obtained by it being grown in the cooler reaches of Argentina, over 1,000m above sea level. It's most at home in Cafayate, Salta, where cool nights help the grapes retain freshness and aromatics. It's also very successful in areas such as La Rioja and the Mendoza's Uco Valley. (If you want to see for yourself, check out our tours an experiences in Salta and Mendoza).

This is not just a fresh, pretty wine to be enjoyed on the terrace, though (as heavenly as that is). It also pairs nicely with a wide range of dishes, from freshly-caught lemon sole or scallops, to a spicy Thai noodle broth or South Indian prawn curry. It's so much more than a fruit salad with a rose-petal garnish…
We think Tim was right: he's always ahead of the curve!

Torrontés to try
Have you built up an appetite yet? Don't hold back. Below are two very different styles of Torrontés available to buy in the UK:
EXOTIC & SENSUAL
Susana Balbo Signature Barrel Fermented Torrontés: Exotic peach and lychee with a drizzling of honey, a touch of vanilla and a lip-smacking lime twist.
£17.05 from Exel Wines
FRAGRANT & BRIGHT
Viñalba Selección Torrontés 2016: A floral perfume gives way to fresh melon, pear and pineapple fruit and a clean finish.
£6.99 from Majestic Wine
Are you a fan of Argentinian wines? Don't miss Adam's piece on the country's lesser-known varieties – there's plenty to explore! And if you want to explore on the ground in Argentina, what better was is there to do just that than on a vineyard tour?