Wine, dine, fine times. Oh my! While we could (and certainly will) sip and shop wine forever, sometimes the day calls for a little extra retail therapy, and the versatile Douro Valley has whatever you're looking for. Whether you're in the market for a chic new dress, a delicious bottle of port, a traditional Portuguese necklace or even just a plate of the local delicacies, these top spots are sure scratch your shopping itch.
FOR WINE LOVERS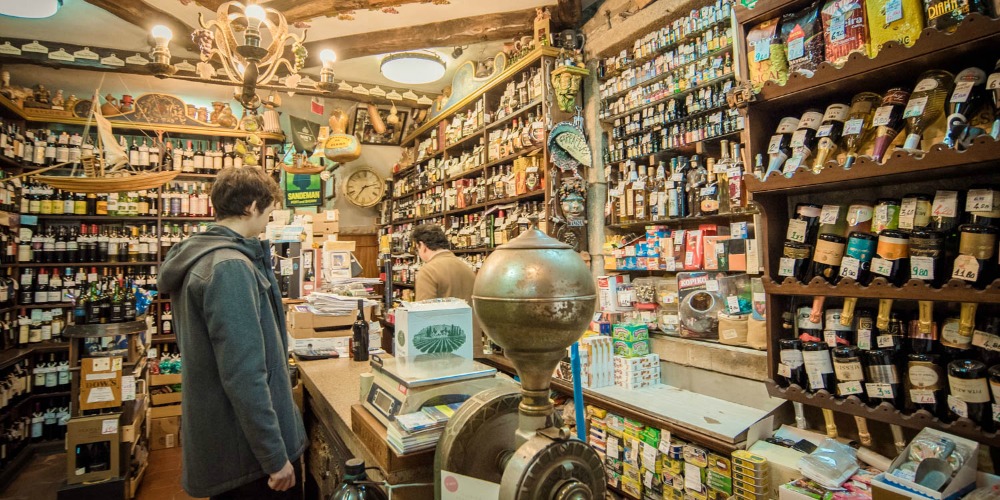 Photo Source: https://duze-podroze.pl/nie-tylko-porto-czego-sprobowac-w-portugalii/garrafeira-do-carmo
Largely considered Porto's shrine for wine, Garrafeira do Carmooffers incomparable customer service and the best selection of wine in the city. With prices starting from about three Euro, their selection also includes bottles for every taste and price range. Sample a few ports and ask any questions that come to mind before landing on the one you'll take home.
Price: inexpensive to mid range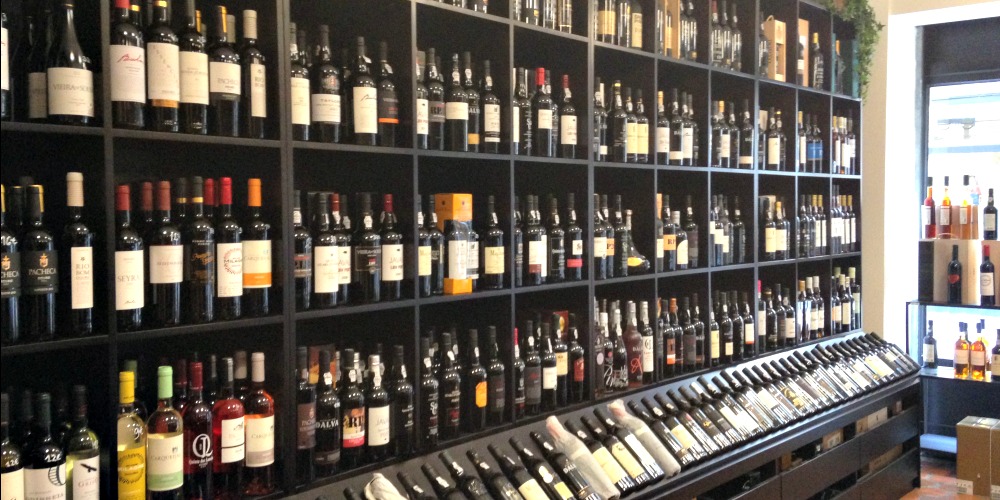 Photo Source: http://cmwines-spirits.com/portologia-la-maison-des-porto

With over 200 bottles to try before you decide on one to take home, La Maison des Porto is your go-to for the perfect bottle of wine. Come, enjoy a flight tasting or talk over vintages with the staff who can guide you towards the exact one you want before you leave the store. It's an experience, not just a shopping trip.
Price: mid range
FOR FOODIES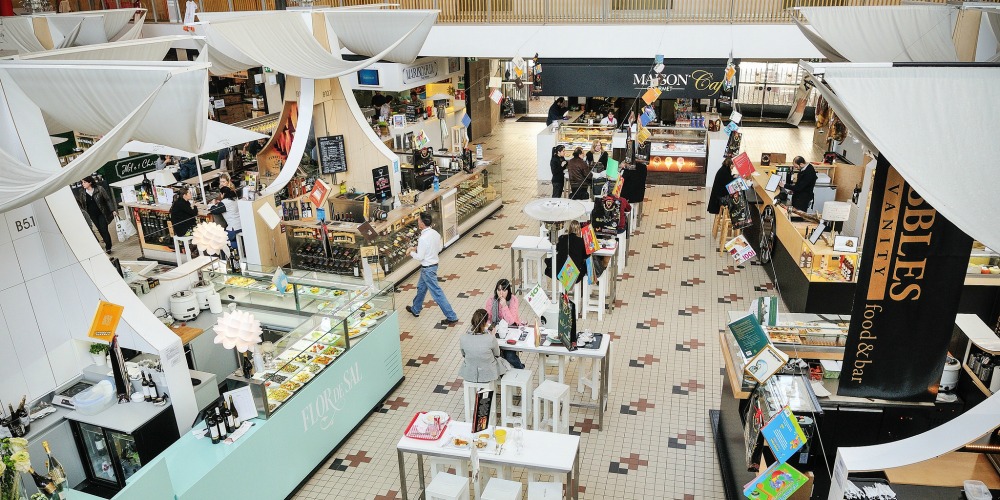 Photo Source: https://webook.pt/blog
Mercado Bom Sucesso is a haven for foodies looking for their fix of Portuguese delicacies. There, you have to try the freshly roasted suckling pig (known as "leitao") either on a plate or on a roll, but the stalls also sell all the local foods like paella, various risottos and any other international foods you may be craving.
Price: Inexpensive

The most famous market in the city, Bolhão Market dates back to 1850. It was classified as a place of interest in 2006, and has been sought after by visitors ever since. There, you'll find meat, fruit, vegetables, flowers and other local souvenirs. Something to note: the original building housing the Bolhão Market is currently undergoing renovations, and its temporary housing is not as charming as the neoclassic architecture of its former location.
Price: inexpensive
FOR FASHION AND HANDCRAFTS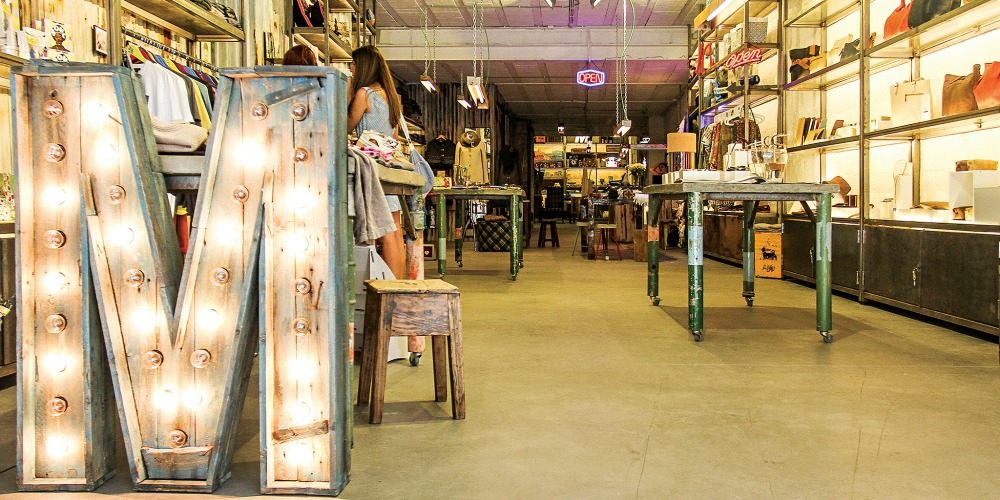 Photo Source: https://www.timeout.com/porto/shopping/almada-13
If buying local without sacrificing quality is important to you, Alameda 13 is the perfect spot to shop. Comprised of five unique stores selling fine products made in Portugal, the boutique emporium is a highlight in Porto's historic city center. You'll find just about anything you could desire: clothing and accessories, modern art, home décor, furniture, bags and fashion products that celebrate the heritage of Portugal.
Comprised of two shops on the same block, Portosigns offers a huge variety of handcrafted products. Its first storefront, which opened in 2006, focuses on the traditional aspect of Portuguese culture, offering works by local potters, designers, photographers, painters, and craftsmen. Its second shop sells modern items: clothing, shoes, bags, and unique trinkets.
Price: mid range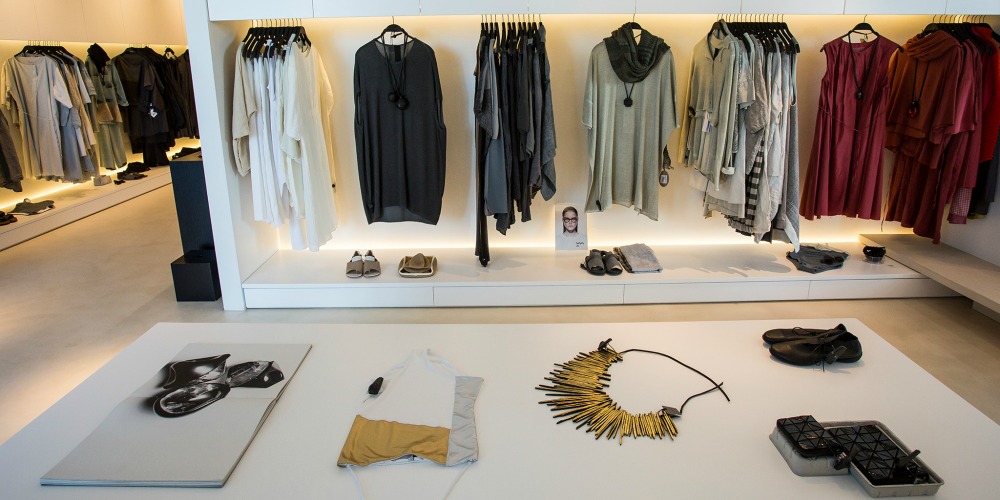 Photo Source: https://www.timeout.com/porto/shopping/the-design-e-moda
High fashion with a moral obligation to shed light on new designers and trends outside the usual circuit: that is the mission of THE, an experiment in creativity that began in Porto but has since expanded to Lisbon and Algarve. Part storefront selling unique and exclusive pieces from designers from Denmark to Mongolia, part promotional space to profile new and exciting artists in the design field, THE is a shopping experience not to be missed.
Price: high end luxury

FOR ANTIQUES AND BRIC A BRAC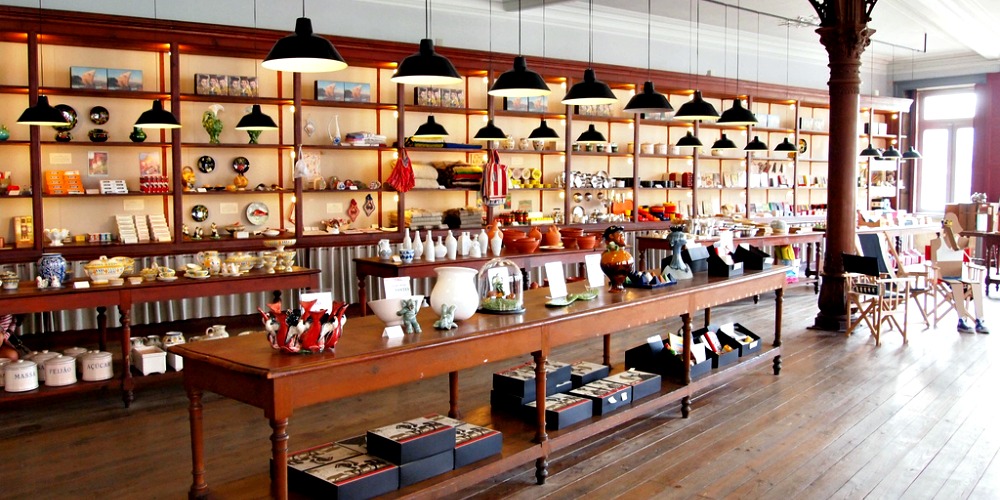 Photo Source: https://www.flickr.com/photos/malisia/5900694280
Focused predominantly on products developed and produced in Portugal, A Vida Portuguesa has scoured the country for only the most unique items that survived the test of time and have been passed down through generations. Located in the Clérigos neighborhood, they sell everything from notebooks and wrapping paper to classic children's toys and coffee table books in a renovated space that exudes old world charm.
Price: mid range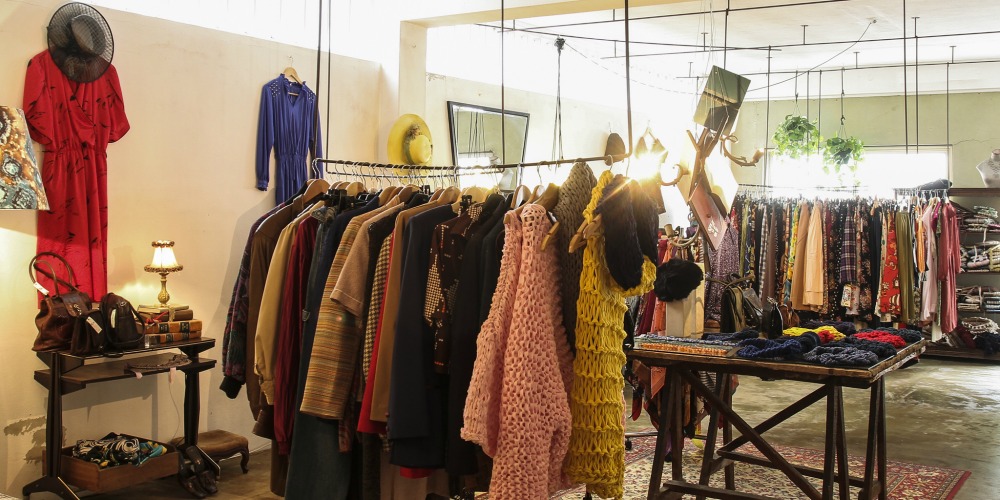 Photo Source: https://www.timeout.com/porto/shopping/patch-porto
Like its name implies, Patch is a quilt of endless possibilities. Located on one of Porto's trendiest streets, Patch is a concept store where every item has a history. Racks of previously-loved vintage clothing hang from the ceiling alongside retro furniture and Portuguese ceramics. If you need a break, enjoy the wonderful patio out back, or catch a performance at the exhibition space downstairs.
Price: mid range
Once you are done shopping, why not try one of our wine and food tours in the area as well?